Budget travel guide
---
2 MINUTE SUMMARY
Redefining budget travel is a lot easier when talking to responsible travellers as they already get the 'living like a local' ethos which is often partway to discovering what budget travel is all about. Exploring Vietnam by junk, minibus or vintage Vespa; going on a guided tour of Cuba and staying in a family home; travelling by train en-route from Delhi to Goa; seriously, budget travel holidays will take you way further than you've ever dared to dream. This is your chance to use holiday funds efficiently rather than sparingly so you can go kite surfing in Egypt or yoga-ing in Kerala or waterfall rappelling in Costa Rica. Travelling as part of a small group or on a self-guided equivalent provides an affordable alternative to DIY travel, with no expensive surprises along the way and plenty of insight into the country that you're visiting rather than loosely cutting corners.
Find out how in our budget travel guide.
What we rate & what we don't
---
OUR BEST & WORST OF BUDGET HOLIDAYS
Underrated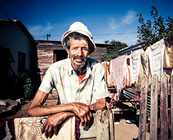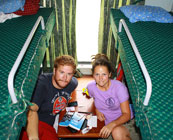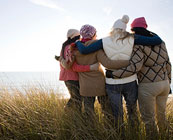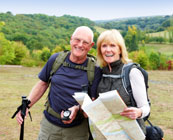 Staying with local people
Moving in with a family – if only for a night or two – is not only an economical option, but it also lets you begin to understand the lives of ordinary folk as well as discovering home cooked food, cultural nuances and welcoming nature of the country you're visiting. From casas particulares in Cuba to UK B&Bs, staying with local people is the best route to a country's best bits without the 'middle man' price tag.
Public transport
If you've ever boarded a lumpy, bumpy, bus with chickens, kids and a driver singing ABBA songs then you're not likely to forget it. However, much of the transport included within our budget tours is actually rather comfy. Air-conditioned public buses from Mexico City, sleeper trains to Mumbai, and soft sleepers onboard Vietnam's Reunification Express; if you think that budget means compromising on comfort, it's time to think again.
Small group tours
Joining a small group tour spreads the costs of travel and allows you to initiate friendships with likeminded people, safe in the knowledge that the tour company have dealt with all the practical bits and bobs. You can cover much more ground, as experts are planning your itinerary – and group leaders can translate, resolve problems and show you their secret, favourite haunts.
Self guided travel
The chance to cycle and trek across the world is seriously attractive. Now imagine going on a self guided walking or cycling holiday where tried and tested trip notes and around the clock assistance are included, and your luggage is waiting around the next bend in accommodation that's been hand-picked to suit your style. Not bad eh?
Rated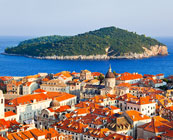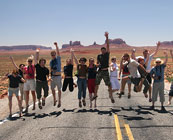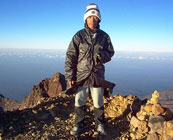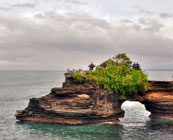 Affordable destinations
Flights can be pricey but the cost of living in Asia and South America more than makes up for time spent in the air, especially if visiting for two weeks plus. Of course, you don't have to go too far to enjoy affordable prices. Croatia, Romania and the Baltic states are destinations that appeal to budget travellers with plenty of affordable accommodation away from city centres and popular seaside resorts.
Taking out the hassle
Organised budget tours aren't just about saving money; they're about removing stress, pointing you in the right direction, and saving you time to enjoy an experience rather than faffing around with paperwork or dealing with unexpected problems. Self guided and small group tours mean less hassle, less worry and 24 hour backup – perfect holiday peace of mind.
Local tour operators
One more unusual option is to get in touch with a local tour operator via Responsible Travel. These trips tend to be cheaper as the operators are based overseas, and are run by passionate local people. Do be aware that one of the reasons that many trips are cheaper is that the financial protection regulations in the destination may be less onerous - if they exist at all. Read more in our locally run holidays guide.
Optional activities
Visit the Pura Batu Bolong temple on Lombok, try an Indian home cooking course in Kochi or dive into watersports on the Greek island of Ios; whatever you fancy, squirrelling some funds into your bum bag for optional activities is a great way to remain within budget rather than spending everything up front as part of an all-inclusive package.
Overrated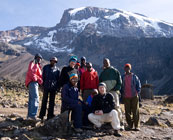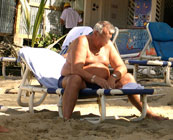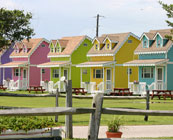 Rushing to the top
Imagine hiking in the High Atlas Mountains or trekking up Kilimanjaro and feeling under pressure to summit ASAP. Time constraints can impact on your enjoyment and could lead to pushing yourself too fast to keep up with a group or fulfill an itinerary that has left no room for error. Often, the longer the trip the higher the success rate, so take your time to ascend and enjoy the view without adding undue stress.
Cheap, all-inclusive deals
These deals are designed to keep you in one place and can often result in missing out on authentic local activities and expeditions that you never would have expected. Out of the way cafés, family-run restaurants or practising languages at the market as you search for picnic produce, if you're looking for budget travel deals then delve a little deeper than all-inclusive, and you're bound to get much more than you bargained for.
Safe & familiar
Heading back to the same holiday destination because it's safe, familiar and you know it won't cost a fortune is a perfectly sensible idea; however, do a little research and you may well discover a few alternatives that you'd enjoy just as much. The world is a big old place and talking to us may help you uncover an affordable option that's really worth writing home about.
DIY travel
Setting off into the wide blue yonder armed with just a guide book, a rucksack and a smile can be liberating and exciting. If you have three months, you can cover some serious ground; however, those of us with just a week or two may find that indie travel means getting lost, queuing and difficult logistics – wasting precious time and seeing far less than you would with a local guide and an itinerary planned by the pros.