BULGARIA WALKING HOLIDAYS GUIDE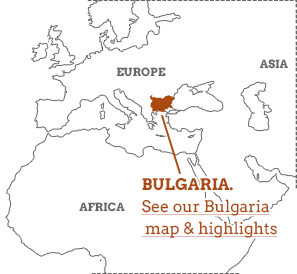 Picture walking in the Alps – way back when. Affordable, locally run lodgings; not another soul in sight; fabulously fresh food, straight from the soil. This is what walking holidays in Bulgaria bring to the party: an authentic and slightly nostalgic sense of discovering an area before anyone else. What hosts lack in 5-star facilities, they more than compensate for with hearty fare and friendliness.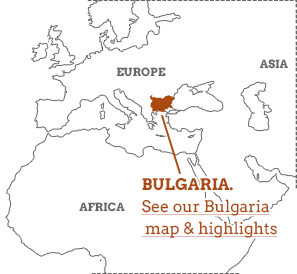 Bulgarian legend has it that any time a Greek hikes up Mt Olympus they leave a stone at the top; this is in hope that one day it beats Bulgaria's Mt Musala as the highest point in the Balkans.

You can trek up the highest peak in the Balkans, Mount Musula (2,925m), in a day thanks to the cable car situated 2,000m below. Hiking trails pass by small traditional villages like Trigrad and Yagodina, and lead around glacial lakes to rocky crags and mountain ridges. Bulgaria has more thermal springs than Hungary, and spa resorts – such as Borovets in Rila and Bansko in Pirin – provide plenty of pick me ups. However, they might not be quite as potent as a cup of locally brewed Mursalski herbal tea… Find out more in our Bulgaria walking holidays guide.
Is a Bulgaria walking holiday for you?
Go on a walking holiday in Bulgaria if...
... you're aiming to reach new heights. Bulgaria boasts some of the highest mountains in the Balkans. Ascents are easily achievable for relatively fit and healthy hikers, however, with the occasional steep slope – and exciting scramble – enabling alpine awesomeness at close to 3,000m. Cable cars are an efficient means of starting a trek at altitude, with Borovets station on Mount Musala, for instance, letting you out at 2,300m. From there, it's a well graded winding route around glacial lakes to the summit at 2,925m.
... you like self guided hiking. Our self guided walking holidays include maps, detailed route notes, B&B accommodation, main luggage transfers and 24/7 assistance. This is the bridge between total independence and joining a guided group. Following forest and alpine trails across Europe's lesser known mountain ranges is an amazing experience, and your holiday company will make sure you're prepared for every eventuality and know what to keep an eye out for along the way.
... you want to walk as part of a small group. Joining a small group tour is great for making new friends and discovering more about Bulgaria from an English speaking local guide. This is a great option for solo hikers, and single room supplements are often available if you don't want to share a room with a member of the same sex. This is an affordable and enlightening way to walk in Bulgaria, with endless opportunities to meet local people.
Don't go on a walking holiday in Bulgaria if...
... you simply have to have 5-star service. Small hotels and family run guesthouses in Bulgaria always provide the warmest of welcomes for walkers, but don't expect all hosts to speak English and not all accommodation will be typical of 5-star European standards, especially way up in the mountains. Don't be fooled by a dour demeanour, though. There's humour, charm and passion in Bulgaria. There are also several spa hotels, too, if you fancy a good old soak after a day spent outdoors. ... you're looking for long distances. Our classic walking routes in Bulgaria tend to go up and down rather than on and on, with daily distances averaging around 12km. You can walk between spa hotels or choose to stay in just one or two locations over the course of a week. Morning transfers can take you to the trailhead, or you might be able to undertake a circular walk right from your front door. Cable cars are also handy for taking you closer to mountain peaks. ... you like walking on smooth surfaces. Fancy following the line of an ancient Roman road as it leads through rolling alpine pastures? Great. Want to walk on a rough and ready ridge in the Rhodope Mountains? Good for you. Can you picture yourself peering into a cave or perched high on a rocky crag overlooking Buynovo Gorge? Of course you can. Just don't expect tarmac, car parks and hand holds; Bulgaria's way more exciting than that.
BEST TIME TO GO ON A WALKING HOLIDAY IN BULGARIA

Bulgaria covered in white is quite a sight. However, springtime on the Vitosha slopes near Sofia and autumn in the Rhodope Mountains are equally gratifying for walkers.

In winter, the Rhodope, Pirin and Rila Mountains are covered in snow. Far from being off limits to walkers, winters here, with the aid of snow shoes, are actually rather wonderful. To experience pine forest trails and shepherds' tracks without the white stuff, however, the best time to go on a walking holiday in Bulgaria is either side of summer. Spring finds rivers and waterfalls at their zenith; autumn is ablaze with fiery foliage and abundant harvest produce. Remember: the higher you hike, the colder and more unpredictable the conditions, no matter which time of year you set out on the trail.
Our Bulgaria walking Holidays
If you'd like to chat about Bulgaria walking or need help finding a holiday to suit you we're very happy to help.

WALKING IN BULGARIA, MONTH BY MONTH
If you've never tried winter walking in snowshoes before, January, February and March in Bulgaria are definitely the best times to right that wrong in an instant. There's nothing better than a steaming bowl of traditional tripe soup (shkembe chorba) or slow cooked meat and veggies (gyuvetch), to warm your cockles by the fire after a day spent shuffling through snow covered pine forests. April and even May can still find snow on high altitude walking trails but warmer weather is on the way, especially down in the valleys, and you can expect to find meadows and pastures peppered with poppies, primroses and abundant wild orchids. Rain showers are frequent in May, especially, so pack accordingly and heed local advice if walking without a guide. For many travellers, June is the best time to walk in Bulgaria. Its beautiful blue sky days, without the heat of high summer, turn glacial lakes into astonishing azure cauldrons. Although July and August can get hot down in the valleys there's plenty of shade to be found further up the slopes, particularly in the pine and fir forests of the Rhodopes and Pirin National Park. Bulgaria's highest peaks, Musala (2,925m) in Rila National Park and Golyam Snezhnik (2,188m), the second highest peak in the Rhodopes Mountains, are only accessible during July and August; and still there's every chance of the occasional snow flurry just to freshen things up. September and October invite another best time to walk in Bulgaria although the closer you get to November, the colder conditions become especially on higher ground and after dark. November and December bring snow to lower ground; it's already become a permanent feature higher up. You can walk with snow shoes at this time, but do remember days will be short.
More about Bulgaria walking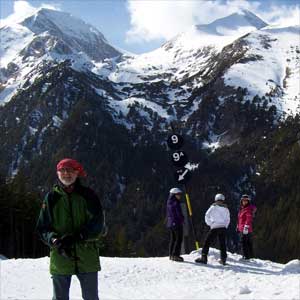 Find out where to go walking in Bulgaria as well as reading tips and advice from our tour suppliers. Bulgaria boasts some of the largest mountains on the Balkan Peninsula so if you're looking forward to surveying the land from a whole new perspective right here's where you put your best foot forward.