BULGARIA TRAVEL GUIDE
---
2 minute guide
Discovering the mountains, lakes and cultural capitals of Bulgaria is like unearthing a secret treasure trove with the UNESCO sites of Rila Monastery, the Thracian tombs of Kazanlak and Sveshtari, and Pirin National Park, adding to the adventure of exploring in the far reaches of Eastern Europe. The capital, Sofia, has long been renowned for her leafy charms with parks and gardens adding to the enchantment of the Alexander Nevsky Cathedral and high-end retail therapy along Vitosha Boulevard. Escaping to Vitosha Nature Park on the outskirts of the capital is always an option although time spent in the ski resorts of Bansko or Razlog is also worthwhile no matter what the time of year. From the former city of the tsars, Veliko Tarnovo, to Europe's 2019 Capital of Culture, Plovdiv, Bulgaria remains off the typical tourist telegraph but there's no telling for how long.

Find out more in our Bulgaria travel guide.

Hello.
If you'd like to chat about Bulgaria or need help finding a holiday to suit you we're very happy to help.
Rosy & team.
01273 823 700
BULGARIA MAP & HIGHLIGHTS
---
MAKE THE MOST OF YOUR TIME
If youíre not keen on a five hour drive east from Sofia to the Black Sea, don't despair, there are plenty of far more interesting options closer to the capital, including Rila Monastery (1.5hrs) and the Pirin Mountains (2hrs) in the southwest, and Central Balkan National Park (2hrs) directly east. Trains may be slow and a little shabby but they do provide an authentic means of travelling like a local, as well as avoiding planet-sized pot holes, with the three-hour rail journey to Veliko Tarnovo always memorable prior to continuing southwest to Plovdiv, where itís just a two hour drive back to Sofia.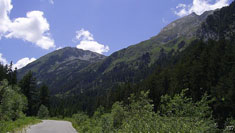 Bansko
Although a thriving ski resort, tiny Bansko also has plenty to offer in summer with architectural and cultural landmarks, including the belfry on the Holy Trinity Church and pine forest trails around the Pirins foothills. Whenever you visit, disappear into one of Bansko's stone built taverns (mehanes) for an evening of hearty fare and good company washed down by a drop of 'Churchill's favourite' wine, melnik.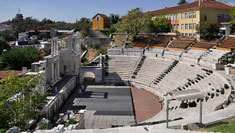 Plovdiv
Bulgaria's second largest city straddles Maritsa River and has made use of the seven surrounding hills since as far back as 4000BC. The archaeological ruins on top of Nebet Tepe give some indication as to the importance the Roman Empire placed on Plovdiv with the 6000-seater amphitheatre in the Old Town, one of the best preserved on earth. Stroll down Strumna Street for traditional crafts workshops.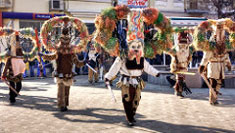 Razlog
At the foot of the Pirins, Razlog has become an increasingly popular destination for snow lovers and summer hikers with access to Rila National Park doing nothing to diminish the town's natural appeal. Traditional heritage is a large part of life in Razlog with the Kukeri costume carnival in January and Pirin Sings, a traditional folklore celebration, held in August, both eminent dates on the Bulgarian calendar.
Rila National Park
Within the western reaches of the Rila Mountains and featuring Bulgaria's prime symbol of Eastern Orthodox Christianity, Rila Monastery, this is one of the country's largest protected areas with beech, fir and spruce forests giving way to glacial lakes and alpine meadows. Aside from the hiking potential, Rila is a key nesting site for vultures and eagles and provides sanctuary to wolves, jackals and brown bears.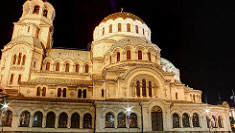 Sofia
Cosmopolitan cafť culture rules, especially along Vitosha Boulevard; however, catch sight of Alexander Nevsky Cathedral and youíll understand the role of the church in Bulgaria's capital. A generous gathering of museums and galleries make Sofia ideal for a rainy afternoon although the city's parks and gardens, and the slopes of nearby Vitosha Mountain, look inviting during a break in the clouds.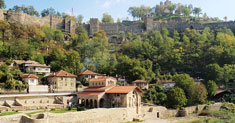 Veliko Tarnovo
Set on three hills and one river, Veliko Tarnovo is awash with medieval and Roman heritage alongside green spaces peppered with monuments to independence and Mother Bulgaria. Under the authority of Bulgarian tsars, it became a fortified cultural epicentre and many of the churches and palaces, including the stronghold of Tsarevets Fortress, offer insight as to the might of Bulgaria in the Middle Ages.