BEST TIME TO VISIT CAPE VERDE

There is nothing better than finishing off a walking holiday in Cape Verde with Carnival on Sao Vicente in February. Winter blues into winter bliss.

Given that they are 500km off the West African coast, these islands really do have their own climate. And a blissful one it is too. Warm and sunny all year round, temperatures are between 24-30°C all year round, peaking in September. It does rain July-Oct but in a tropical, heavy downpour sort of way, with the sun bursting out afterwards and the sea still invitingly warm. Although walking paths can be affected, the islands become a lot greener during this time. The Tempo das Brisas, or windy season, is between Oct-mid July, perfect for surfers.
Our top Cape Verde Holiday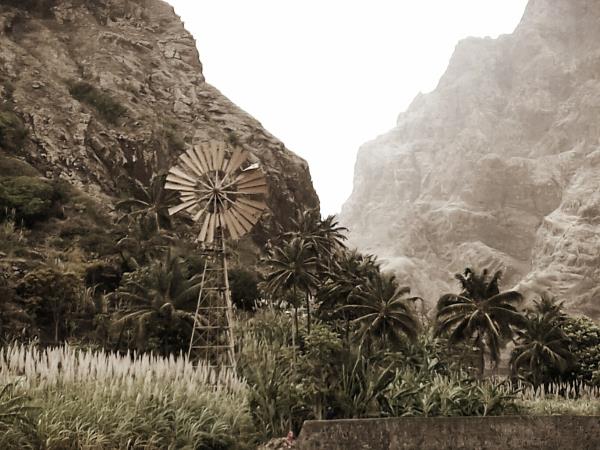 Celebrate the locals and landscapes of Cape Verde
From
€750

to

€1250
7 days
ex flights
Tailor made:
This trip can be tailor made throughout the year to suit your requirements
If you'd like to chat about Cape Verde or need help finding a holiday to suit you we're very happy to help.
Things to do in Cape Verde
Things to do in Cape Verde...
The Cape Verde islands are pretty much unknown utopias for keen walkers. With the vertiginous qualities of Amalfi, but without the frills. With the volcanic voluptuousness of the Canaries without the crowds. Or fish and chips. With the ancient mountain mule trails of the Atlas Mountains but with beaches instead of desert at the end. Oh, and sunshine all year round. You can go on tailor made walking holidays taking in the islands that appeal, be led by expert local guides, have bags transported from one place to the next and tie in with the brilliant local 'aluguar' shared taxi system to bring you to trailheads.
Immerse yourself in island culture, with a lot of cool Creole going on. The food is superb, from the famous coffee and wine of Fogo, to traditional cachupa rica fish soup or superb seafood just about everywhere. And then the music. There are six forms of traditional music alone, including funaná on the accordion, batuque performed by women drumming and singing, and morna, which is balladic and beautiful. Think Portuguese fado but with a local beat. And, no matter what music you hear, there is always dancing. For a cacophony of culture, check out one of their many festivals such as Carnival in February and Baia das Gatas Music Festival in August (both on São Vicente) or Gamboa Music Festival on Santiago in May.
Things not to do in Cape Verde...
Island hop independently. These aren't like the Greek Island but are remote Atlantic ones with tough ferry crossings - both timetable-wise and temperamental weather-wise. With internal flights, you need to be on the ball as the busy routes get booked up and prices are hiked up for last minute daytrippers. Your tour operator will handle the hassle of all this for you and know which routes work best depending on the times of year.
Stay in an all inclusive resort. These islands are still relatively undiscovered in terms of mass tourism and that is a rare thing these days. Cruise ships are now discovering this wonderful archipelago, with day trippers having little positive impact on the local economy. The same can be said of all inclusive resorts, so stay local, eat local, buy local, sing local and dance local.
Go hiking without a guide – unless you are very experienced. On Fogo, for example, you can hike up to the peak of Mount Pico, but it is still a very much simmering volcano, so you must have a guide. On Santo Antão, there are certain routes you can go alone, but the signage often isn't the best, so local knowledge goes a long way. And for some of those vertiginous valleys on São Vicente, you will be happy for someone to encourage you on those shakier moments.
Emily Lockwood from our leading Cape Verde holidays supplier, New Experience Holidays:
"Whilst all of the Cape Verdean Islands are extraordinarily beautiful and naturally built for fantastic walking, each island has a unique atmosphere. Santiago is extremely mountainous with hardly any flat land and its highest peak is 1,400m. Fogo is the most geologically dramatic, not only of these islands but of any worldwide. It is dominated by a caldera, a partially collapsed giant volcano in which sits the relatively new volcano of Pico, the highest peak in Cape Verde. São Vicente is the smallest island we visit. Its beautiful harbour was a major coaling station for British Vessels en route to all parts of its empire. Santo Antão is probably the most famous island due to its spectacular landscape of jagged peaks, deep valleys and banana plantations. Its coastline is no less dramatic and offers one of the best coastal walking experiences."
When to go to Cape Verde
"Our personal favourite time of year to visit these beautiful islands is between October and December after the rainy season when the islands are at their greenest. October also happily coincides with turtle watching season!"
More about Cape Verde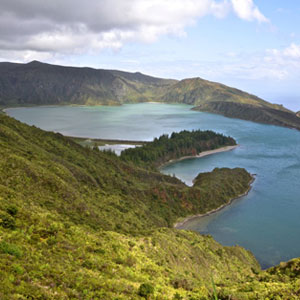 Our Cape Verde travel guide tries to capture this otherworldly utopia. Expect extraordinary history, Creole culture and tropical, volcanic landscapes for wandering and wondering.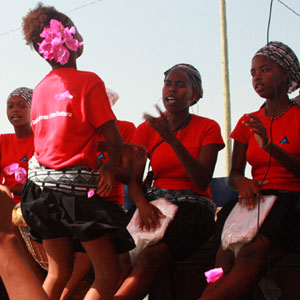 Cape Verde culture is built on music, storytelling and food – the only ways enslaved people transported here could express themselves under Portuguese rule.
Most people go on a Cape Verde walking holiday to experience the diverse and dramatic landscapes of this West African archipelago.