There's a lament on the air in Fontainhas. You'll come to it, eventually – there's only one road in and out of this village curled along a green ridge of the Ribeira Grande mountains. If you find yourself wandering between the breezy turquoise and yellow homes here, you're either from Cape Verde or on a walking holiday.
As you continue exploring Santo Antao island – the second largest island in Cape Verde – you'll realise that Fontainhas isn't the only place with music in its bones. If it's not a lament (morna) you can hear, it's drumming and dancing (coladeira) – or the rum-warmed tones of Cesaria Evora, the Cape Verdean 'Barefoot Diva' drifting from the radio. Or perhaps a pair of guitarists battling it out on the doorstep, only stopping for a cigarette break or sip of grogue.
"When the tourists come, this is what they usually see," says Lidiana Mendes, from our Cape Verde specialists Travell With Purpose. "It's very much part of the people, the island, and our expression… We have changed into a developing nation, but our resources are limited. Our richness is agriculture, fishing – and it's our tradition, community and music."
From slavery to Cesaria
When Cape Verdean singer Cesaria Evora stepped barefoot onto a cruise ship stage in the 1960s, it was the first time that the world really listened to Cape Verde. She was the 'Barefoot Diva' who, when asked if she sang barefoot in solidarity with the poor, said with classic Cape Verdean frankness that it
wasn't true
: "In Cape Verde, lots of people are like me. They just don't like to wear shoes."
Cesaria Evora took a second title – 'Queen of Morna' – as she rose to fame in Portugal. Morna is more than music; it's a cultural expression of the people of Cape Verde, with a sound and meaning not unlike Portugal's mournful fado tunes. "It's a big expression about poetry and love and departure," says Lidiana, "because the Cape Verde people were very much influenced by departure, starting from slavery up to immigration… It is the way that we could legally express ourselves during colonisation."
There's no evidence of an indigenous peoples of Cape Verde. The first settlers were Portuguese explorers and traders that arrived in 1462 and stuck around for the next 400 years. Cape Verde was a strategic ship refilling station and trading post for 'goods': rum, weaponry, ivory, textiles, sugar – and tens of thousands of enslaved people from the African continent. The slave trade lasted for around 400 years on Cape Verde; full independence didn't come until the 1970s.
With even a potted history, you can begin to understand how the mix of African and Portuguese colonial traditions still holds strong. The Creole language Crioulo is most widely spoken in Cape Verde, but Portuguese is the official language. Portuguese Catholicism has West African leanings: saints' days with bright, masked processions; drumming and dancing; plus one of the most spectacular carnivals in Africa in Mindelo, Sao Vicente.

Batuku from that island [Santiago] was basically a form of resistance... This is how the rebellion is shown.

Batuku (AKA batuque), which brings together singing and dancing, was born of the slave trade on Santiago. "Batuku from that island was basically a form of resistance," says Lidiana. "During colonisation it was forbidden by the Portuguese to utilise this expression. If you look at its quick pace and the ladies dancing around this music – it's very strong; it's intense. The tension of the music keeps increasing. This is how the rebellion is shown."
But largely, like most folk music, batuku is not just a performance. Lidiana explains: "For us, this became part of our identity and culture, so even now at a small home dinner, there's a lot of singing, a lot of dancing, from elderly to young people. It's very rich, it's very colourful, it's very bright."
The movement of Cape Verde's voices and stories didn't stop with the death of Cesaria Evora in 2011. In 2019, Cape Verde's morna music was
recognised by UNESCO
as an Intangible Cultural Heritage. "We are very happy and proud about that," says Lidiana, "because that's a strong part of our identity."
You're welcome
But what are cultural holidays to Cape Verde like? Lidiana believes that
hiking
is one of the best ways to get to know Cape Verde properly. You'll stay in village guesthouses and chat with people who live in the mountains, away from tourist resorts. "You have a closer taste of what Cape Verde is," says Lidiana, "because it's still conserved in these areas… How they live is how most Cape Verdeans were brought up."
You might stay at Dona Cici and Senor Bernado's guesthouse: retired teachers and two of Lidiana's favourite hosts. Like many Cape Verdeans, they'll invite you into their home and take care of you like family. Even the most modest home overflows with family photos, books and plants – and if your trip is tailor made, you'll be welcome add an extra day or two to kick back in the subtropical gardens with nothing but a book, radio and good company.

The music is flowing in these little towns.

You might also choose to stay longer in a guesthouse so you can try more homemade food. "Food is very rich in Cape Verde culture," says Lidiana. "One of Cape Verde's main traditional dishes is called cachupa. It's a very rich meat stew. It's in the history of people who ate it because it's sustainable and people can eat it for many days. It's cooked in a big pot for hours; it can sometimes go for four hours just cooking. And once it's done, it's not just for family. It's: 'Oh, let's take it to the neighbours.' It's so special to experience these things in small villages. You have very cosy family get-togethers that you will see. Also, the music is flowing in these little towns."
Lidiana adds that you'll soon discover that sharing is a way of life in Cape Verde. Farmers offer you a taste of the sugar cane they're harvesting; coffee growers invite you into their tiny female-run plantation. "If they give you a gift, you have to take it," says Lidiana. "This is how it is in the mountains."
You'll hear music flowing in the cities, too. In Mindelo, the main port city of Sao Vicente island, you can join a walking tour of the city centre that includes a pilgrimage to Cesaria Evora's grand coral-pink house museum. As Lidiana says: "Because it's one thing to explain about it, but it's another thing to experience it."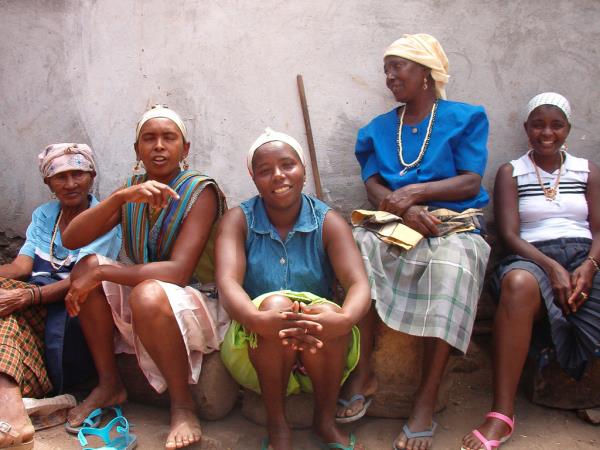 Celebrate the locals & landscapes of southern Cape Verde
From
€750

to

€1450
6 days
ex flights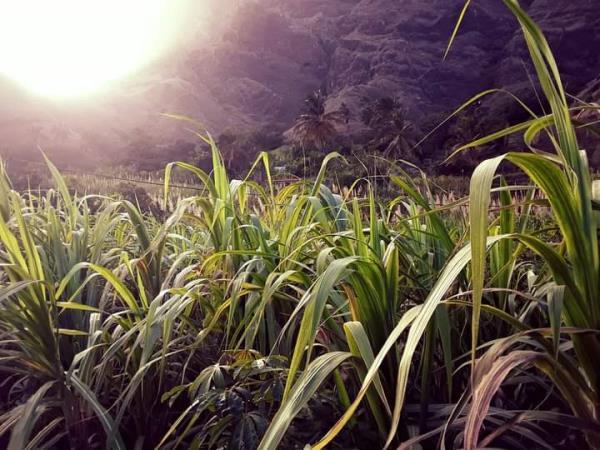 Discover Cape Verde's unique people and places
From
€1450

to

€1895
10 days
ex flights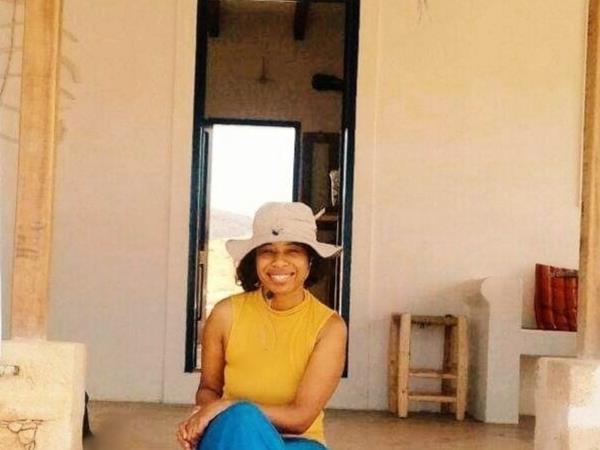 meaningful Cape Verde- highlighting females in agriculture.
From
€950

to

€1450
7 days
ex flights
If you'd like to chat about Cape Verde or need help finding a holiday to suit you we're very happy to help.

Tips
You'll probably fly into Amilcar Cabral International Airport on Sal (often direct from Europe) or Cesaria Evora International Airport on Sao Vicente (usually with a stopover in Lisbon, Portugal).
Tailor made holidays are often best for focussing on Cape Verde culture. Your holiday company will spend time getting to know exactly what you like (and don't like), so that they can tweak the trip to you. As Lidiana says: "If you liked folk music, I wouldn't just take you to a traditional restaurant – I would take you to a restaurant with tabanka music that is traditional."
Cultural holidays often double as walking holidays. Watch out for tailor made and small group trips that make sure you're helping – not harming – Cape Verde. Walking holidays often support aging communities in the mountain regions who really value the supplementary income (and interesting company) that travellers bring.
Traditional Cape Verde food is simple, filling and delicious. You won't be able to move for cachupa, a rich meat, bean and vegetable stew usually slow cooked for half the day and shared among family, neighbours and visitors. Caldo de peixe is a fish stew, while samosa-like chamuças come with a trio of dips. Meanwhile, Cape Verdean musicians sip grogue – rum distilled from sugar cane – like water.