Central African Republic travel guide
Mention that you are going to visit the Central African Republic, and you'll likely be met with one of two reactions: horror, or, more simply: "What's that?" This country (yes, it's a country…) is very little-visited; even its ongoing conflicts receive little coverage in the foreign press. Travelling here is a tricky business; tourism – or indeed any – infrastructure is scarce. Foreign office warnings abound, and then there is the question of what to do here; any search for 'Central African Republic' pulls up news reports, not travel guides.

So why make all the effort to come here? Well, for one, Central African Republic shelters forest elephants and lowland gorillas in huge numbers – which you can observe without another tourist in sight.

It is home to the Ba'aka, the original people of the forest, who can share with you their traditional hunting and gathering skills and millennia-old knowledge. And as you sit on a viewing platform at the Dzanga Bai, gazing at hundreds of elephants, buffalo, antelope and hogs snuffling about in the mineral rich earth, this troubled nation may just feel like the most peaceful place on earth. Find out more in our Central African Republic travel guide.
CAR is…
still off limits to all but the most intrepid travellers. Organised tours, and proper travel insurance, are essential.
CAR isn't…
your typical tourist experience. Spend a few days in a world of foraging elephants, lowland gorillas, indigenous forest communities and pristine jungle.
Central African Republic
map & highlights
Although a number of international airlines fly into CAR's capital, Bangui, tours tend to start in neighbouring Cameroon. CAR's highlights, such as the Dzanga-Sangha Reserve, its forest elephants and lowland gorillas are clustered into the southwest corner of the country, tucked in alongside the Cameroonian border. It's therefore generally much easier and safer to travel to the reserve from Yaoundé, the Cameroonian capital, than from Bangui. Reaching the reserve involves either a two-day drive, during which you will spend time in Ba'aka villages; or, at extra cost, a short, chartered Cessna flight. Once at the reserve, you'll remain at the local lodge for the duration of your time in CAR, travelling out to see and track different wildlife each day.
1. Ba'aka village
The Ba'aka have lived in the Congo Basin rainforests for millennia, and understand the jungle's ecosystem, wildlife and plants better than anyone else on earth. Here in CAR, many communities have fought to retain traditional lifestyles, and village visits or overnight stays allow you to learn about their lives and harvest medicinal plants. You'll also learn about the pressures the Ba'aka face from the authorities.
2. Dzanga Bai
The high concentration of minerals at Dzangha Bai prevents trees from growing here; 'bai' means 'clearing'. Wildlife is lured to the mineral-rich earth, and the low vegetation makes it far easier to spot. Set yourself up on a viewing platform and watch as dozens – or perhaps hundreds – of forest elephant come out to play in the mud. Look out too for bongo, sitatunga antelopes, giant hogs and buffalos bathing and squelching.
3. Dzanga-Sangha Reserve
This is CAR's wildlife highlight: over 1,000 sq km of forest including swamp forest areas and mineral-rich clearings which attract wildlife – particularly elephants – in huge numbers. This is one of only two places in the world where you can trek to see habituated lowland gorillas with an expert Ba'aka tracker, and it's an Important Bird Area, too. CAR holidays tend to base themselves entirely within this reserve.
4. Sangha Lodge
Seven wooden bungalows sit beside the Sangha River, providing a simple yet comfortable place to stay during your time in CAR. The South African owners are enthusiastic conservationists and ornithologists, who rehabilitate orphaned wildlife. The lodge is well placed for gorilla tracking, river cruises, nighttime forest walks and birding – and has excellent links with local communities, too.
5. Sangha River cruise
The Sangha River flows in and out of Cameroon and CAR, briefly forming the border between the countries, before flowing across the Republic of Congo and joining the mighty Congo River. The narrow section that winds through Dzanga-Ndoki National Park forms a natural means of transport through the forest, and river cruises let you float past abundant wildlife, en route to picturesque waterfalls.
Our Central African Republic Holidays
Incredible rainforest safari to the Dzanga-Sangha
From
£9950
10 days
ex flights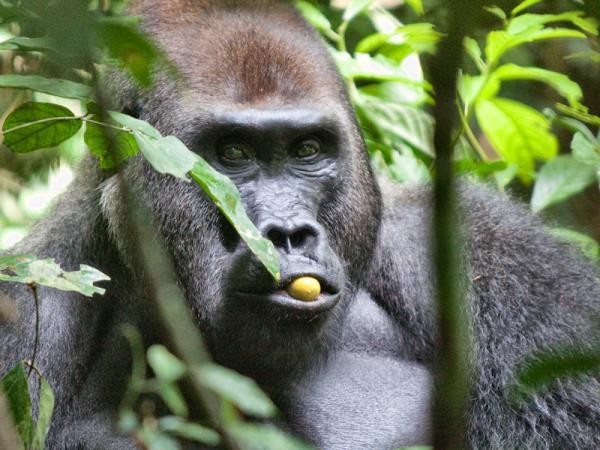 Track gorillas and explore the forests of Central Africa
From
£4099
10 days
ex flights
If you'd like to chat about Central African Republic or need help finding a holiday to suit you we're very happy to help.

More about Central African Republic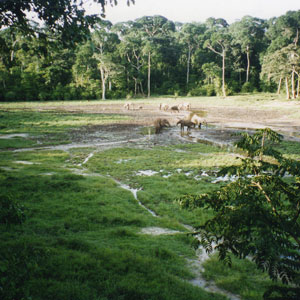 The best time to go to CAR is in the December to May dry season. At this time animals are forced to cluster around the remaining waterholes, so you can see them in great numbers.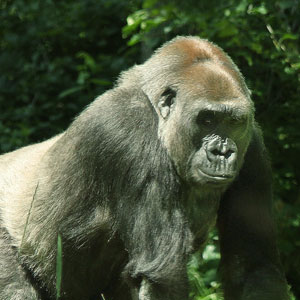 Gorilla tracking in Central African Republic is one of the world's most exclusive wildlife experiences.