Best time to go to
Central African Republic

The Central African Republic sits just north of the equator, and has a hot, tropical climate.

Northern CAR extends into the Sahel; it has an arid desert climate and the dusty harmattan wind blows through from the Sahara from December onwards. Most tours visit the southwest, which is humid and forested; not only are most of CAR's people concentrated here, but so is its wildlife. The best time to visit Central African Republic is in the December to May dry season. Wildlife is present all year round, but in the dry period, especially towards the end, the water sources dry up and the animals are forced to cluster around the remaining pools, making them far easier to spot.
Dzangha Sanga Weather Chart
Things to do in
Central African Republic
Things to do in CAR…
Gorilla tracking. The dense forests of Central Africa are home to western lowland gorillas; their remote habitat makes it difficult to estimate population numbers, but the highest concentrations are found in southwestern CAR, in the Dzangha-Sangha Reserve. Experienced trackers will enable extraordinary encounters with habituated gorilla families here, and you can spend up to an hour in their company.
Meet the Ba'aka.The indigenous people of the Congo rainforest, also known as pygmies, have inhabited this land for millennia. But cast aside all thoughts of a peaceful hunter-gatherer existence; over the centuries the Ba'aka have been enslaved by the Bantu, forced to work in plantations, evicted in the name of conservation, and lost their homes to deforestation. Widespread poaching also means they struggle to hunt enough meat. Today, the Ba'aka tend to lead more settled lives, but retain their extraordinary knowledge of the forest, which acts as their larder, pharmacy and DIY store. Day trips and overnight stays introduce you to this extraordinary culture, with medicinal plant walks and net hunting demonstrations. Tourism is an important source of income for the Ba'aka, who have few sustainable employment opportunities.
Combine with a trip to Cameroon. Most CAR tours start out in neighbouring Cameroon, with flights to Yaoundé – typically via France – much more accessible than to Bangui. From there, a two-day drive up to the CAR border lets you spend time with local Ba'aka communities, and stop off at small forest towns along the way, easing you into Central Africa.
Things not to do in CAR…
Travel independently. Visiting the Central African Republic is intrepid enough without attempting to do it under your own steam. There is widespread unrest, and thoroughly unreliable road and transport options. Experienced tour operators understand the situation on the ground and work closely with local guide and communities to ensure you are safe and comfortable. The relationships they have built up here mean you can visit Ba'aka villages, and they'll also know the best places and times to seek out the diverse wildlife. Both small group and tailor made tours are available. Assume you can speak English here. Or even French. While French is the official language of CAR, it is estimated that less than a quarter of Central Africans speak it, and fewer outside the cities. The closest thing to a lingua franca here is Sango, spoken as a first or second language by around 80 percent of the population. Focus on the gorillas. They may be the Dzanga-Ndoki National Park's most famous inhabitants, but this area protects an extraordinary wealth of wildlife. Head to Dzanga Bai to see huge elephant herds frolicking in the mineral rich mud of the forest clearing. Spend a day tracking mangabeys, living in troops sometimes number over 150, or take night walks in search of wide-eyed nocturnal forest dwellers, from owls and galagos (bush babies) to pottos and pangolins.
Our top trip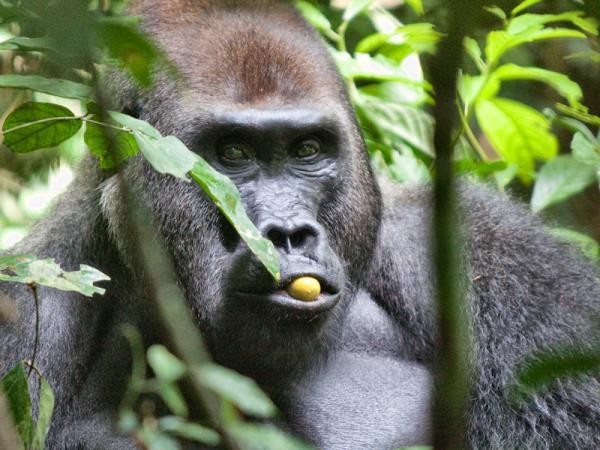 Track gorillas and explore the forests of Central Africa
From
£4199

to

£4499
10 days
ex flights
Small group travel:
2024: 17 Feb
2025: 15 Feb
If you'd like to chat about Central African Republic or need help finding a holiday to suit you we're very happy to help.

Is it safe to travel to
Central African Republic?
While it is possible today to travel to some regions of CAR safely, the country remains in turmoil, and understanding its history is essential for any traveller here. When French colonial rule came to an end in 1960, CAR's troubles were far from over. First up was the notorious Bokassa – a crazed dictator who proclaimed himself the Emperor of Central Africa, complete with a $20 million coronation that almost bankrupted the country. He presided over brutal massacres, including of schoolchildren. After he was overthrown in 1979, strikes, coups, bankruptcy, corruption and fraud followed, leading to widespread violence and murder.
Muslim rebels overthrew the democratically elected president in 2013, and since then CAR has descended more or less into chaos. Christian and Muslim militia terrorised civilians, one in five of the population fled from their homes and farms, and disease and famine took hold.
The UK Foreign and Commonwealth Office (FCO)
advises against all travel to everywhere in CAR
except central Bangui, where it advises all but essential travel. This does mean that you will need to purchase
travel insurance
which takes this into account, such as from
Campell Irvine Direct
, who we partner with. This insurance should cover you if you have an accident or get sick, for example – but not if any issues occur related to the FCO warnings. This is a dangerous country to travel in, but our operators know it well, and work with local suppliers who keep up to date with local developments. Our trips all take place in the region of the Dzanga-Sangha Reserve, and they enter the reserve via Cameroon – meaning travel to other parts of CAR is not required.
There is a desperate need for humanitarian aid across CAR, and we would encourage anyone visiting to donate to charities such as Oxfam and the Red Cross who are continuing to provide essential support for internally displaced people and refugees fleeing the violence.
Central Africa Republic travel advice
Martin Royle, from our supplier Royle Safaris, shares his advice for travelling in Central African Republic, and making the most of its incredible wildlife.


Why CAR is so special
"Be prepared for an adventure. There are few places in the world so little-visited by western travellers. The wildlife is prolific, the people incredible and the forest pristine. My advice is to forget the problems that have hit the headlines over the years but instead embrace the wilderness experience that CAR offers."
Meeting the Ba'aka
"Many of the guides, trackers and staff at the lodge are Ba'ka and we visit one of their villages for a day with them. We do not overnight there (although that is an option if clients wish) but we immerse ourselves in their culture for the day, such as by involved in preparing food or handicrafts etc."
Gorilla preparation
"In terms of equipment for gorilla tracking, nothing special is needed. Quick wicking clothing that one would wear in a tropical rainforest, water and a camera is all you really need. You will not be able to take anything other than your camera when you get to the gorillas. This is in case the gorillas get too curious and take some of the things you bring with you."
Staying safe
"In general the problems are centred around the north of the country and rarely filter down into the depths of the forest where this trip is based. We have armed rangers from the reserve with us throughout the trip also. We also have the ability to leave quickly and head back to Cameroon on our chartered flight if there are any problems that pose a risk to the reserve and our clients."
More Central African Republic articles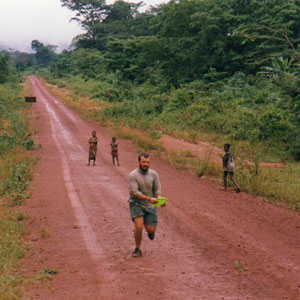 Central African Republic travel guides are in short supply; this is your chance to find out more.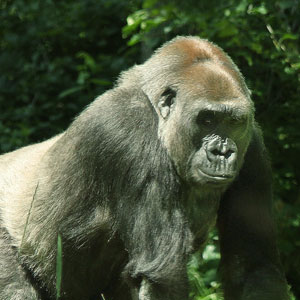 Gorilla tracking is one of the world's most exclusive wildlife experiences.