Colorado holidays travel guide
---
2 minute summary
Everywhere you go in Colorado people talk about elevation. Itís an obsession. How far up did you climb, how far down did you ski, how many valleys did you cycle? Sea level, thatís for wimps. And with the Rocky Mountains taking over vast swathes of this the state, you can soon see why. These peaks are everywhere. And with all those peaks come troughs, but these abound with energy too. The snowmelt of the Colorado, Animas and Arkansas Rivers bounce with rafters and kayakers coming down from their various highs. Valleys are fecund with fruit and vines, with wineries taking over towns that look like they are straight out of westerns. Holidays in Colorado will present you with prairies that are crawling with cattle, horse and bison ranches, where you can stay and feel right at home on the range. And with 300 days of sun, you can ski in the morning and hike in the heat in the afternoon. And Coloradans do. Which is why it is bemusing that they legalized pot here. Hardly seemed necessary. Most people are high on life. But be warned. Itís addictive.
Food, shopping & people
---
Travel like a local on your Colorado holiday
Eating & drinking in Colorado
---
Farm to fork restaurants are the norm in Colorado

Bison and elk burgers are a must for carnivores

Colorado wine is everywhere, and very good too. Sometimes hard to get by the glass though

Sliders are small portions of a main course, and a growing trend.

Local beer is everywhere and distilleries are on the up too

Portions are vast in the US, but most people have the leftovers Ďboxedí to take home.
You have heard of
farm to fork. But in Colorado they do


vine to wineglass, grain to glass, cherry to pie, peach to prosecco

and

bison to burger

.
People & language
---
You canít go too wrong in Colorado if you are an English speaker, although Spanish is also spoken by 20 per cent of the population with large Latino populations in Denver, Pueblo and in the San Luis Valley. Other than that, Colorado is predominantly white, and seems to bounce between extremes politically and socially. Driving around you will see fundamental Christian groups, military colleges, a prevalent gun culture in the form of gun fairs and shops and, at the other extreme, a very liberal, healthy society, with legal marijuana, camping culture, healthy food and skinny dipping hot springs. Maybe itís the Continental Divide effect.


Still controversial, the most politically correct term for indigenous Indian people is

Native American, American Indian

or, if being more specific, the full tribal name, such as

Ute Indians

.
Some people say

Coloradoan

, others say

Coloradan

. But the majority seem to say the latter.
A common expression is

ďCan you box this for me please?Ē

when you canít finish your giant portion of food and you want to take it home. This is the norm.
Have you got a Colorado wine

by the glass

, please? It is amazing how many Coloradan restaurants still donít serve it by the glass, favouring Californian cheapies. The more people who ask for it by the glass, the better.
Gifts & shopping
---
Cowboy hat. Canít have a holiday in Colorado without one. A few suppliers make them bespoke but this is rare. Saddler shops are your best bet. Cowboy boots are everywhere too.

Wine. There are wineries everywhere in Colorado. From pinots to peach wine, you are not short for choice, so leave some room in your check in luggage, and ask for bubble wrap when you purchase.

Aspen leaf products. The famous leaf is dipped and plated in gold, silver or copper and then polished, so that each vein of the leaf shimmers perfectly. Representing Coloradoís celebration of nature, and remembering its mining past.

Colorado produces a lot of wool, and many farm shops have wool products.
How much does it cost?
---
Day ski pass Ė from £12- 60

Bottle of Coloradan wine Ė £10-15 at winery

Half day rafting trip - £30

Rocky Mountain National Park entry fee - £12, valid for 7 days
They think in terms of

relief maps

not road maps in Colorado, with mountain landscapes influencing everything.
A brief history of Colorado
---
Although the Coloradoís mountains and plains are dominated by activity seekers, wildlife and extreme elements, it doesnít take long to see that they also very much shaped by history. There is evidence of hunting people living in the east at least 20,000 years ago, and visitors will feel connected with the Pueblo populations from as far back as AD 800 whose settlements they can still see clinging to the cliffs of the Mesa Verde National Park and in the Ute Indian reservation nearby, where you can even see remnants of their corn, farmed on the mesa plateaus.
Read more ▼
Responsible Travel would like to thank the Colorado tourist board for their sponsorship of this guide
Photo credits: [Top box: Matt Inden/Miles: Colorado] [Top ten - Great sand Dunes NP: Catherine Mack] [Eating & drinking - elk: Matt Inden/Miles: Colorado] [Gifts & shopping - Aspen leaf: Colorado Tourist Board] [Quote 1 - cherries: Denise Chambres/Miles: Colorado] [How much: Matt Inden/Miles: Colorado]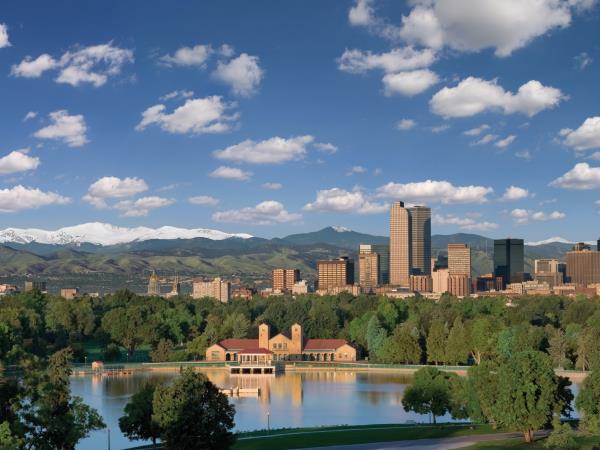 Explore the varied National Parks of the United States.
From
£3700
18 Days
inc UK flights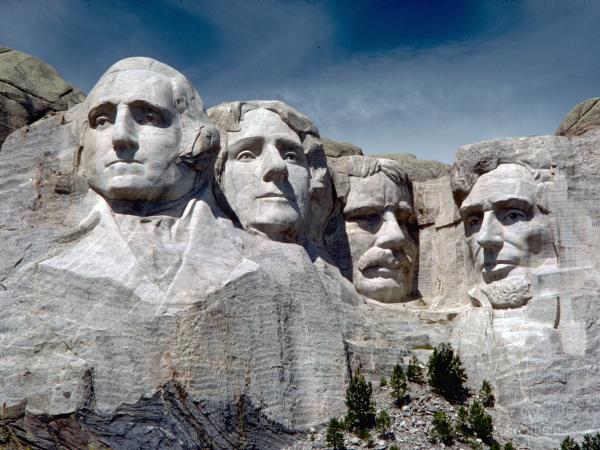 Explore the United States fantastic National Parks.
From
£4435
24 Days
inc UK flights