History & Culture in Colorado
---
MUSEUMS, GALLERIES AND CULTURAL CENTRES
It is rather apt than, more often than not, it is Coloradoís landscapes that lie at the heart of so much of their culture. The love of the outdoors has influenced painters, sculptors, songwriters, jewellery makers and indeed chefs, for a long time, and it is no coincidence that in many of the towns, from Salida to Silverton, Alamosa to Aspen, you will come across prolific artist communities. Which is why tourists have flocked here for decades for theatre, festivals, concerts and museums, all with the most stunning backdrops and settings.
History and heritage is also core to what makes Colorado so sustainable. So many of the tourist hotspots were once dirty, sometimes debauched and exploitative mining towns. Thankfully, the lids have been put on these and the mountains allowed to breathe again, while we seek to enjoy the elements in a very different way. Fundamental to how we can now enjoy Colorado is the history of the land, where American Indian tribes lived for so long, discovering and creating the trails, peaks, wildlife wonders, waterfalls and hot springs which we tourists relish in today. The inclusion of American Indian culture in tourism is still embryonic compared with the relative history they have here, but it is here. Here are a few of our favourite museums and arts centers to keep you informed as you travel the trails and drive the byways.
Museum of Contemporary Art
---
Museum of Contemporary Art
, Denver. Located in the lower downtown (LoDo) area which, in itself is a wonderful example of creative restoration of the historic old town, this museum is small but beautifully formed. It is also not falling down with visitors, so you can really take your time to experience the artworks. The growth of this museum has been an interesting one, started by a group of volunteers in a fish market in 1996 and now hosting a series of rotating exhibitions of local, national and international artists. It also boasts one of the coolest rooftop cafes in town.
Denver Art Museum
---
Denver Art Museum
(DAM). Another corner of Denverís Golden Triangle Museum District. Originally called the Denver Artistsí Club, it is shame it didnít keep this name, as the collections and exhibitions have a personal, passionate feel about them. Fans of architect Daniel Libeskind will enjoy his addition of the Frederic C. Hamilton Building, which reflects the mountain peaks that are Denverís dramatic backdrop. DAM, itís cool.
History Colorado Center
---
History Colorado Center
, Denver. The name of this museum makes it sound a bit dry, but actually this is a vibrant, contemporary culture museum just opened in 2012, and located in Denverís Golden Triangle Museum District, whose website is also a font of information. One of the recent exhibitions includes the thought, ďFierce yet fragile, Coloradoís environment has shaped human historyĒ which is typical of its civic vibe, and mission to use the past to inform the future, with thought provoking exhibitions, on everything from race to the history of food.
Fort Collins Museum of Discovery
---
Fort Collins Museum of Discovery
. As well as having a very green approach in terms of its building, this museum is very community focused. Its exhibitions also have a strong emphasis on the environment, Coloradoís landscapes, wildlands and wildlife, and the ways in which the landscapes affected its people through history. Great museum for children of all ages, with hands on science for young and old, and a very cool Music Garage for teens to jam in.
Telluride Historical Museum
---
Telluride Historical Museum
, Telluride. It is hard to imagine the history of this picture postcard town, with everyone on a high from the mountain air and outdoor euphoria. But like so many, this was a hard place to live for a long time, with mining at the core of everything. This museum, in association with The Smithsonian Institute, reflects this heritage, having been built as a hospital in 1896 it is, in itself, a National Historic Landmark with history pouring out of every pore. Covering not only mining history but also Ute Indian heritage, railroad developments and geological importance, it is now a mine of information.
Museum of Northwest Colorado
---
Museum of Northwest Colorado
, Craig. Craig is a hunting town, with people cramming here in season for the elk hunting. This is part of the areaís heritage and so it sits well that the Museum of Northwest Colorado has more of a cowboy feel to it than contemporary art, perhaps. It is home to a world famous 'Cowboy & Gunfighter Collection' and although the latter might not be your scene, the former offers a stunning exhibition of fine cowboy gear. A firm family favourite and worth a stop if you are en route to the nearby National Dinosaur Monument. Canít help hoping that guns will go the way of the dinosaurs one day though.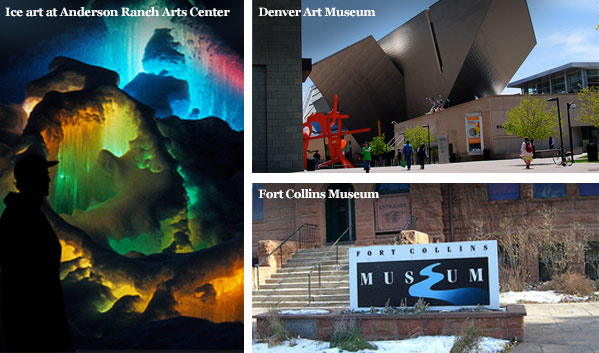 Aspen Historical Society
---
Aspen Historical Society
, Aspen. This moving museum, as in physically moving because you are led off in an electric open air car, offers celebrated tours that take you through time and place. Having been transformed from mining town to mindful town by industrialist Walter Paepcke in the 1940ís these tours of Aspen include places from that period, as well as the Aspen Institute, the Holden and Marolt Mining and Ranching Museum and the Ashcroft Ghost town. Their guides are lively and lovely, full of historic and contemporary gems, as is their website.
Boulder Museum of Contemporary Art
---
Boulder Museum of Contemporary Art
, Boulder. Founded in 1972 by a group of local artists, the exhibitions do often capture some of Boulderís unique qualities of being at one with the world. In an old warehouse building, its creative bent is energetic, with a summer exhibition that shows the symbiosis between sport and art, or an exhibition called Rescued Memories, where members of the community were invited to contribute precious objects damaged during the Colorado floods of 2013.
Southern Ute Cultural Centre & Museum
---
Southern Ute Cultural Center & Museum
, Ignacio. When you visit Colorado and take in the landscapes, it is hard to get your head around how the Ute Indians coped and thrived here for so long. We love it for leisure. They devised sustainable and sensible ways of simply living here. Ways that we can still learn from and which you can learn about in this museum. A living museum really as it is in the middle of the Southern Ute Indian reservation in Ignacio. As well as learning about their history, explore the gardens to learn about farming and growing methods and natural medicines.
Scottie Jacket, guide at Ute Mountain Tribal Park
See petro glyphs, village sites and rock art panels. On a full day tour you'll do 4 hikes climbing down ladders to cliff dwellings with an optional 5th ladder at 35ft. [02:01]
Azura Gallery and Winery
---
Azura Gallery and Winery
, Paonia. This is like walking into a tiny vineyard in Tuscany, with its stone buildings tucked into the North Valley hills, and sculptures lining the path. Go in for a tasting and you will also get to savour the art of winery owners Ty and Helen Gillespie. Working with mixed media from steel to bamboo, they not only feature their own work but that of other local artists. Head here to fully imbibe contemporary Coloradan culture.
Anderson Ranch Arts Center
---
Anderson Ranch Arts Center
, Snowmass Village. Art on a ranch, how very Colorado. Although there is no longer any livestock here, the land and buildings have been adapted to house a prolific bunch of artists, local and international. Just a few minutes on a bus from Aspen, you can simply turn up and peruse the buzzy, open studios, or apply to do one of a plethora of prestigious programmes. Or just pop in for lunch at their Ranch Cafť with a locally sourced ethos and meals that look as pretty as works of art on display.

Nancy Wilhelms, Anderson Ranch
"We don't have any cows or horses but we do have 145 workshops in the arts every Summer." [01:53]
Dude ranches
---
They vary from dapper Ďdudeí or guest ranches like Devilís Thumb Ranch, with a spa and massage therapist to wipe away the smell of horses at the end of the day, to a full on working ranch like Zapata on the borders of the Sand Dune National Park where, although it is luxurious, it is more hands on and grass roots. You go horseriding in groups of one or two, for example, rather than in a nose to tail group of ten. Whichever style you go for, you will get to grips with the expanses of land being farmed in Colorado, the cowboy culture that still exists with rodeos a major part of the Colorado calendar and you will have a lot of fun. Most ranches cater for riders who may never have been on a horse before, and are welcoming to all, young and not so young.
Responsible Travel would like to thank the Colorado tourist board for their sponsorship of this guide
---
Photo credits:
[Top box: Matt Inden/ Miles: Colorado] [Denver art museum:
Osbornb
] [Ice art at Anderson Ranch Arts Center:
B T
] [Fort Collins Museum:
Hideki Salto
]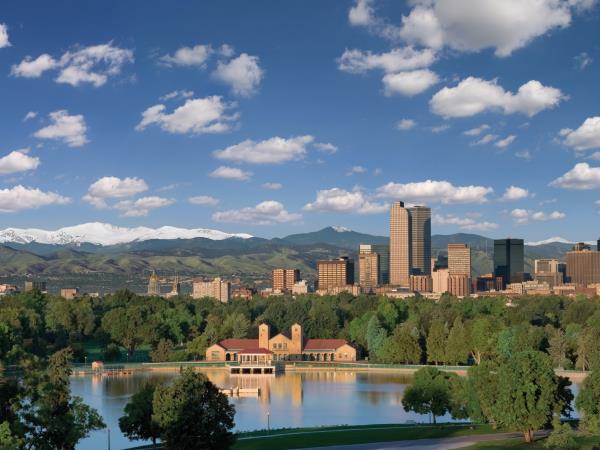 Explore the varied National Parks of the United States.
From
£3700
18 Days
inc UK flights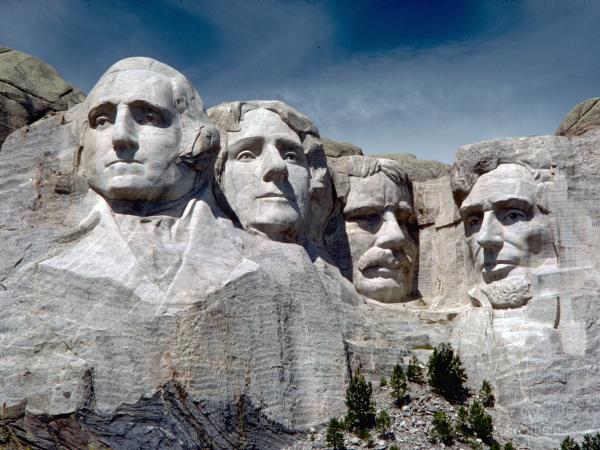 Explore the United States fantastic National Parks.
From
£4435
24 Days
inc UK flights