Colorado top ten
---
HIGHLY RECOMMENDED IN COLORADO
1. Stay at Zapata Ranch
---

Stay at Zapata Ranch
on the edge of the Great Sand Dunes National Park, a working cattle and bison ranch owned by the prolific Nature Conservancy, located in a landscape that looks like a collection of movie sets. First, there are the prairies, second, giant sand dunes rising about 230 metres from the San Luis valley floor, contrasting dramatically with the peaks of the Sangre de Cristo Range behind. Stay at the ranch and you can horse ride on the dunes, even as a beginner, or go for full on, truly authentic ranch experiences, herding the cattle or riding among the wild bison. Also, contrary to type, most of the ranch wranglers are conservation aware, super educated women who work this hundred thousand acre ranch in style.
2. Go hiking with a Ute Indian Mountain Tribal Park guide
---

Go hiking with a Ute Indian Mountain Tribal Park guide
into their remote and otherwise un-navigable reservation. Just an hour from Mesa Verde National Park which is famous for its ancient Puebloan cliff dwellings, this is a guided tour of similar landscapes without all National Park trimmings. This trip also supports the American Indian culture and economy, while giving deeper and more intimate insight into the history of the extraordinary ancient cliff dwellings, spiritual sites, rock art, & archaeological artefacts.
Scottie Jacket, guide at Ute Mountain Tribal Park
See petro glyphs, village sites and rock art panels. On a full day tour you'll do 4 hikes climbing down ladders to cliff dwellings with an optional 5th ladder at 35ft. [02:01]
3. Aspen Meadows Resort
---

Aspen Meadows Resort
, home of The Aspen Institute, is a place where American thinkers have gathered since the late 1940ís, when industrialist Walter Paepcke started a movement to enable this former mining town to become a mine of mindfulness instead. At first glance it looks like a sixties resort, and then you realise the Bauhaus buildings are original, the Institute is home to an annual, world renowned Ideas Festival and all year round seminars aimed at discussing universal change and, on a funkier note, the landscaped gardens are alive with music festivals throughout the year. Oh, and the minor addition of being nestled between Aspenís three mountains with cycling and hiking trails leading into town, infinity and beyond.
4. Soaring Treetop Adventures
---

Soaring Treetop Adventures
is not only the longest zipline course in the world, but also seriously sustainable. Located in the San Juan Mountains, it is only accessible by train from Durango, a top excursion in itself as it clings to canyons and cliffs along the way. The owners have created a unique low impact system which still allows people to swing through the trees and over fast flowing rivers, but with no damage at all to the trees. They also have ecology guides who soar with you, so you can identify the trees you are climbing and the birds you are sharing the skies with.

Nicky Jones, lead eco ranger at Soaring
"We try to build an adventure for folks that takes really good care of the forest that we're in, so we've developed a tree-hugging system." [01:28]
5. Chill at Chipeta in Ridgway
---

Chill at Chipeta in Ridgway
, Chipeta Solar Resort and Spa is slightly off the beaten track and delightfully just off centre in its approach to life too. Run by Patsy and Jack Young, they have created a retreat that is run on solar technology but also with a spiritual heart. The name comes from Chipeta, the silent and wise wife of Ute Indian leader Chief Ouray, and this tranquil place overlooking the Cimmaron Range of the San Juan Mountains in southwestern Colorado oozes this sort of silent solace and wisdom. Itís just one of those special places you wonít want to leave.
6. Float your boat
---

Float your boat
, because you donít have to have the full on white water experience in Colorado. Instead you can take go for a mellow Ďfloatí, and no better way than in a traditional wooden Ďdoryí boat with super skilled oarsman, Rondo Buecheler of Palisade River Trips, who takes you down the Colorado River through De Beque Canyon and the local fruit and wine country. When you Ďfloatí you have time to engage in the stories that bring the river and valley to life as well as sample some local wine too, of course. The dory isnít always available, depending on the conditions, but go paddling in anything with Rondo and you are guaranteed a memorable, life loving time from a man who captures Colorado cheer at its finest.
7. Orvis Hot Springs
---
Orvis Hot Springs
are one of many hot springs throughout Colorado. This one, however, is a little more intimate and, surprisingly, for the USA, has a clothing optional policy. Not at all sleezy it is just sleepy, helped along by the lithium in the water which flows freely into these gorgeous bathing pools. The Tabagueche Indians, led by Chief Ouray, soaked in these hot springs of the Uncompaghre river valley and considered them a sacred place. Orvis has maintained this feeling, unlike some springs which gone down a more commercial road and feel more like giant swimming pools.
8. Devils Thumb Ranch
---

Devils Thumb Ranch
is a fine example of Coloradoís glam ranches where you can go have that cowboy experience, but with a city slicker style spa lest you forget your true roots. Here, you can explore their six thousand acres into the mountains and Arapaho National Forest by horseback, hike or bike at dawn and then crash in their geothermally heated pool at dusk. The buildings have been created from local reclaimed pine and landslide stone and the owners are wholly committed to preserving the land and the wildlife, as well as local food. Start with their own Wagyu Beef burger and a Colorado beer for dinner for a flavour of what the ranch is about.
9. Rocky Mountain National Park
---

A lot of people just drive through the
Rocky Mountain National Park
, with the Trail Ridge Road being the hairy scary highlight of many a tourist trail. However, this is a place to stop and wander. And wonder. Check out the non-profit organisation
Rocky Mountain Conservancy
which works in partnership with the Park, leading a superb series of talks and walks along the Big Thompson River, up to waterfalls and lakes, past elk and moose. Take your time in the Rockies. Because they do, indeed, rock.
10. Anderson Ranch, Snowmass Village
---

Anderson Ranch, Snowmass Village
. You donít expect to find a thriving arts community on a ranch but Aspen, and this neighbouring Snowmass Village, is all about taking ideas, turning them upside down, creating and sharing. And so, although there is no longer any livestock here, the land and buildings have been adapted to house a prolific bunch of artists, local and international. Just a few minutes on a bus from Aspen, you can simply turn up and peruse the buzzy, open studios, or apply to do one of a plethora of prestigious programmes. Or just pop in for lunch at their Ranch Cafť with a locally sourced ethos and meals that look as pretty as works of art on display.

Nancy Wilhelms, Anderson Ranch
"We don't have any cows or horses but we do have 145 workshops in the arts every Summer." [01:53]
Responsible Travel would like to thank the Colorado tourist board for their sponsorship of this guide
---
Photo credits:
[Zapata Ranch, Ute Indian Tribal Park, Chipeta Ridgway, Devils thumb Ranch, Rocky Mountain National Park: Catherine Mack] [Aspen Meadows Resort:
Aspen Meadows Resort
] [Soaring Treetop Adventures: Soaring Treetop Adventures] [Float your boat: Matt Inden/Miles: Colorado Tourist Board] [Rocky Mountain National Park: Matt Inden/Miles: Colorado Tourist Board] [Anderson Ranch, Snowmass village: Anderson Ranch]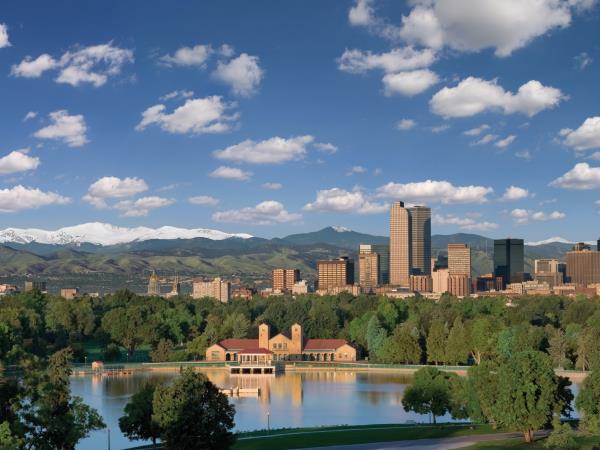 Explore the varied National Parks of the United States.
From
£3700
18 Days
inc UK flights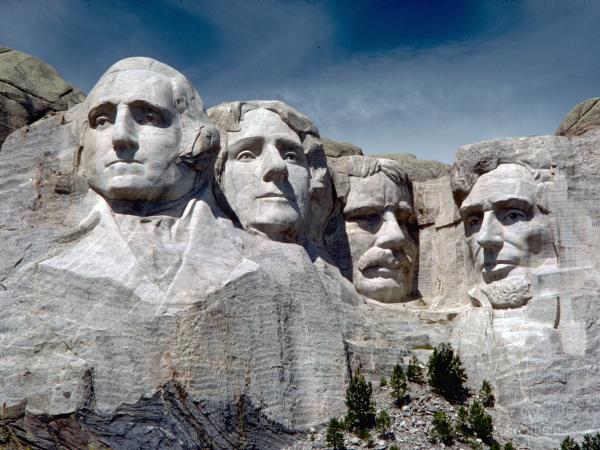 Explore the United States fantastic National Parks.
From
£4435
24 Days
inc UK flights