WHERE TO GO ON A WALKING HOLIDAY IN CUBA
Cuba has three main mountain range as well as biodiverse forests and the surreal karst Valley of Viñales – which means walkers can take their pick of landscapes, duration and difficulties for their treks. It also means that there are still secluded spaces on this island which has rapidly grown in popularity; away from the city centres you can still be surrounded by nature. Some walking holidays will focus on the Sierra Maestra, where multi-day, point to point treks lead you through up to Cuba's highest peaks. Others cross the island, making the most of the hiking highlights along the way, with plenty of full-day, centre-based hikes available. These trips take advantage of the flights between Havana and Santiago (the closest city to the Sierra Maestra) to cut down on travel time.
1. El Cubano & La Codina
These two short trails in the Sierra Escambray are both leisurely day hikes that can be enjoyed with Trinidad as your urban base. El Cubano leads to a waterfall with a cave underneath which you can swim in, while La Codina begins with a 3-4 hour walk to a hacienda where you can have lunch, before continuing on to the open La Barata Cave. The vegetation here is gorgeous, as is the birdlife.
Pico Turquino National Park
2. Pico Turquino National Park
In the Sierra Maestra, Cuba's highest peak soars up to 1,975m, and three- to four-day treks allow you to conquer this mountain, staying in refuges and accompanied by a specialist guide. You'll need to be in good shape; the terrain is steep and this is the island's hottest and most humid region, but the surrounding forest, stunning views and revolutionary history along the way make it a rewarding challenge.
3. Sierra Maestra
Cuba's greatest mountain range features some of the island's most stunning scenery and birdlife, and is the best place to tackle multi-day hikes, following in famous footsteps as you go. These steep valleys have sheltered guerillas since the earliest colonial invasions, followed by escaped slaves and finally Castro and his fellow revolutionaries - whose wooden, wartime HQ, Comandancia de la Plata, can still be seen.
4. Soroa
A read draw for birders, this forest is ideal for day hikes with naturalist guides, such as the 10km San Serafina roundtrip. Sample the fruit that falls from the trees, trek up to the mirador and finish off with a dip in dreamlike natural pools, frequented more by Cubans than foreigners. The forest also hides a darker secret – the remains of coffee plantations built by slaves in the 1840s, and now reclaimed by the jungle.
Topes de Collantes Reserve
5. Topes de Collantes Reserve
This reserve protects part of the Sierra Escambray, Cuba' second highest mountain range. Waterfalls are particularly abundant on these lush green slopes, so pack your cossie as there is likely to be somewhere to cool off en route. Some routes will skirt round the vast Lake Hanabanilla; others begin with a boat ride across it before trekking up the Cola Cambiada for stunning lake views.
6. Valle de Viñales
Just a few hours from Havana, the laid back Viñales Valley is a surreal landscape of towering mogotes – sugarloaf limestone hills standing up to 300m tall. Full and half day treks in this UNESCO World Heritage Centre lead you to tobacco farms where you can learn to roll cigars, coffee and fruit plantations, hidden caves and stunning viewpoints, gaining a charming insight into rural Cuban life as you go.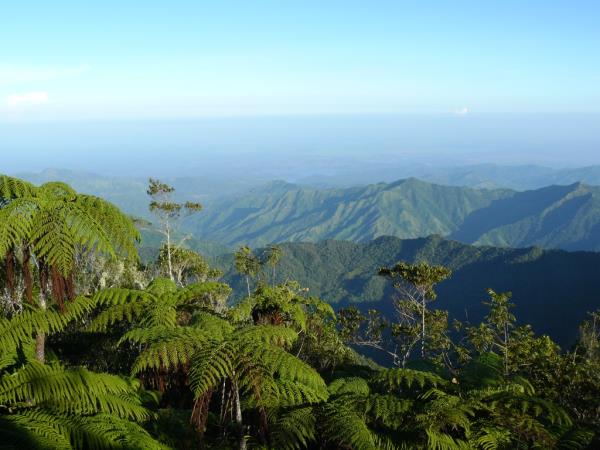 Hiking and exploring the unspoiled national parks of Cuba
From
£450
4 days
ex flights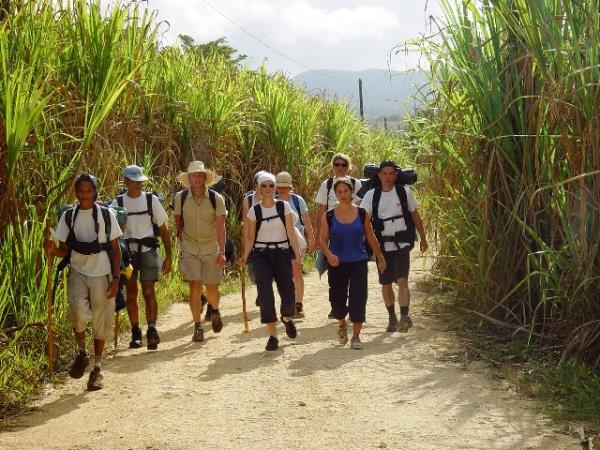 Cuba off the beaten track: Private guided walking holiday
From
£2725

to

£3125
14 days
ex flights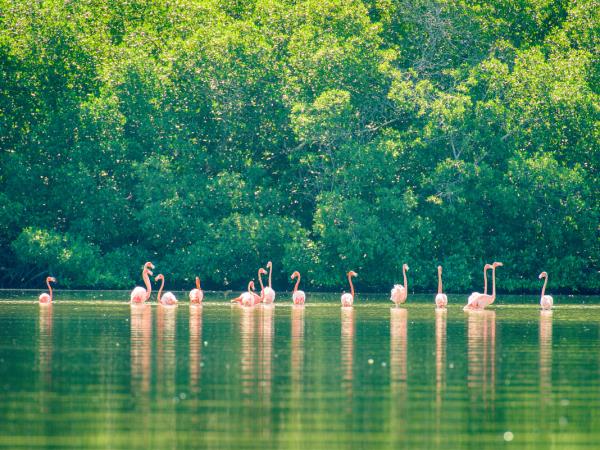 Explore a Cuba few visitors get to see
From
US $3190

to

US $3390
8 days
ex flights
If you'd like to chat about Cuba walking or need help finding a holiday to suit you we're very happy to help.

CUBA WALKING HOLIDAYS ADVICE
Accessing the national parks
Accessing the national parks
Kath Bateman, from our leading supplier of Cuba walking holidays, Càlédöñiâ Worldwide, shares her top travel advice for walkers:
"Access to the national parks in Cuba is only allowed if you are accompanied by a local professional guide, and there is a daily limit for the number of people within the park at any time, so it is best to always book your trip in advance so as not to be disappointed. Cuban specialist guides are very well informed and entertaining too."
Packing advice
"For walking holidays, you need to have comfortable footwear with a good tread. In some places you will require stout but light walking boots, whereas in others you can walk in trainers. Take sunglasses, sun cream, a sun hat and anti mosquito spray and for longer hikes don't forget plenty of water and snacks. A small pair of binoculars is also handy if you want to spot local birds."
Where to walk
"I have two favourite walks in Cuba. The first was the one in the Turquino National Park to La Comandancia, Fidel's secret headquarters in the Sierra Maestra Mountains. First you have to access the trail head by driving up a steep very windy road with some incredible hairpin bends overlooking thickly forested slopes, then you head off along a well marked hiking trail with your guide to walk through some truly beautiful virgin forest, with local birdlife and exotic flora and fauna. La Comandancia itself is hidden away in the mountains and is now a national monument. The other hike I loved was near Lake Hanabanilla, where we hiked up the Colicambiado route. The only access to this trail is by boat across the lake and the views from the top are wonderful. Neither route is technically difficult at all and they are both good day trips."
Accommodation advice
"Accommodation in some of the mountain refuges is very basic, but welcoming and with good homecooked meals."
Tips from our friends in Cuba
At Responsible Travel, we think the best people to advise our travellers are often... other travellers. They always return from our tours with packing tips, weather reports, ideas about what to do - and opinions about what not to.

We have selected some of the most useful tips on Cuba's walking highlights that our guests have provided over the years to help you make the very most of your holiday.

Be flexible and make allowances for being in Cuba - Cuba e Cuba - and things don't work like they do in the UK. Cuba is a country like no other I have visited.

"Take extra stuff sacks - for the Pico Turquino walk - the porters carry everything for the three days except what you need on the day. Staying in huts and casas rather than just hotels is a great way to understand how the people outside the main cities live." – Sean Kavanagh, walking the Camino de Cuba

"Cubans cannot travel so I found them avid of stories and descriptions of others' countries. Bring with you postcards and brochures of your own country to give them. They will appreciate." – Isabel Leste

Be flexible and make allowances for being in Cuba - Cuba e Cuba - and things don't work like they do in the UK. Cuba is a country like no other I have visited. I would only recommend to friends who are used to a challenging holiday where not everything is delivered and expectations are realistic. - Jayne Harnett

It does rain in the hills during the dry season, and the paths can be slippery, so make sure you are properly equipped. Also, there are still some mosquitoes and other biting insects around.

More Cuba walking articles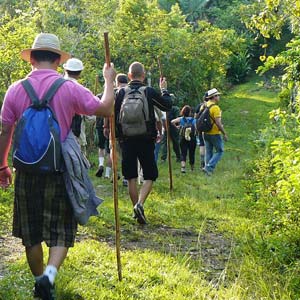 As Cuba's cities fill up, its mountains, forests and valleys offer plenty of space to immerse yourself in stunning natural landscapes and rural culture...