Even in the milder months, temperatures rarely fall below 22°C with bigger breaks and clearer waters making Fiji a tropical treat for surfers and divers.

It's a good idea to keep your eye on Antipodean school holidays when looking for the best time to visit Fiji as resorts and flights tend to fill up and prices are at a premium, especially during July, August, and Christmas holidays. Fiji weather falls into two categories: hot and humid (Nov-April) and dry and mild (May-Oct). Generally, mid-October to mid-November is the best time to visit Fiji as prices are reasonable, there are fewer crowds and weather conditions are dry, settled and pleasantly warm. Finally, in general, the leeward sides of larger islands are where you'll find better conditions alongside the majority of resorts.
Things to do in Fiji…
Exploring Fiji by small ship lets you sail to the hidden coves and untouched shorelines that larger ships simply won't consider. Imagine anchoring in sheltered waters to snorkel, dine or view coral from a glass-bottomed boat; seriously, sunsets only get better from a salt washed deck with a tropical cocktail in your hand. From Port Denarau and Modriki Island to Tamusua and the Blue Lagoon, 'island hopping in Fiji' has a rather nice ring to it, don't you think?
Diving and snorkelling are excellent activities to accompany Fiji holidays although kayaking, abseiling, beach volleyball and a few rounds of coconut bowls are all delightfully drier alternatives. Meeting local Fijians often leads to cooking classes, basket weaving and volunteer projects but there's nothing like an invite to an authentic kava ceremony to really get your Fijian adventure started in style.
Fiji beach time. Ok, let's face it. You may never get to see this sort of scenery beyond your toes ever again which is why soaking it up is sometimes the only Fijian perspective that matters. Bring a book and read up on Fiji's fascinating history or just sit on your arse and do absolutely nothing. This is your holiday and that tropical coastline deserves nothing other than your complete and utter undivided attention.
Things not to do in Fiji...
Go on a massive cruise liner. Exhaust fumes, coral destruction and a general lack of transparency where environmental impact is concerned make massive cruise liners in Fiji about as welcome as Captain Cook at a beach barbecue. Many mangrove forests were felled to create the cruise liner marina in Denarau Port and as the majority of tourists head to the western islands of Mamanuca and Yasawa, other island economies, such as Taveuni, have next to nothing to show for it. Stay at an all-inclusive resort. What was Fiji like? Oh you know: five stars, private beach, spa rooms, swimming pools, yadda, yadda, you get the picture. Urm, no, I don't actually. What was Fiji like? Oh, we had mango for breakfast. Mmm, I love mango. Me too! But what was Fiji like? Urm, dunno, lovely? Get out of the all-inclusive resort bubble and explore independently or with a local tour operator to truly find out what Fiji's like. Just spend time with Wilson. Getting castaway on a beautiful Fijian island is going to be amazing, obviously, but if you choose to hang out at tourist bars or hotel restaurants then you might miss out on what Fijians do best: genuine friendliness. Visit a village and experience an authentic Yaqona ceremony or sit on a grass woven mat and chat to local people; Fijians are incredible and much better company than a resort volley ball.
Our top trip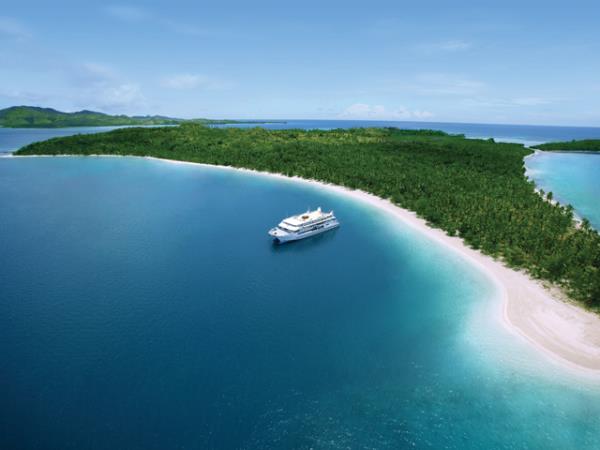 Cruise some of Fiji's most beautiful islands and villages
From
£2153
8 days
ex flights
Small group travel:
2023: 15 Dec, 22 Dec, 29 Dec
2024: 5 Jan, 12 Jan, 19 Jan, 26 Jan, 2 Feb, 9 Feb, 16 Feb, 23 Feb, 1 Mar, 8 Mar, 15 Mar, 22 Mar, 29 Mar, 27 Sep
If you'd like to chat about Fiji or need help finding a holiday to suit you we're very happy to help.

Authentic culture tips
Linzi Bird, Fiji specialist at our supplier Audley Travel, shares her Fiji travel advice:

"Kava is a traditional Fijian welcome drink made from the roots of trees. Although it works a bit like an antiseptic, in as much as it will make your mouth go numb, it's a real honour to be involved in one of the village ceremonies that tend to take place about once a week."
Kirsty Bamby, founder of our supplier Island Spirit:

"Fijians are extremely laid back and 'Fiji Time' is an actual thing: an island attitude that's cool, relaxed and totally chilled out. The sort of feeling that if I'm going to be late then, why worry? It's not going to affect world peace or anything dramatic like that. Time zones also change year on year as sometimes they don't add on the daylight saving hours and sometimes they do!"
Advice on where to go
Kirsty Bamby, founder of our supplier Island Spirit:

"Personally, for me, Taveuni is my favourite Fijian island as it has maintained its rural integrity despite having its own airport and a twice-weekly public ferry service from Suva. Booking flights in advance for July and August is a must as the planes are tiny and get filled up very quickly during high season."
Linzi Bird, from our supplier Audley Travel, shares her itinerary tips:

"Exploring the main island of Viti Levu is a great idea and you'll find lots of guided tours departing from Nadi to take you around the coast or inland to places like Sleeping Giant Mountain that features gardens that are literally covered in thousands of orchids."
Responsible tourism
Kirsty Bamby, from our supplier Island Spirit:

"Responsible tourism on Fiji is about listening to the needs of local communities and finding out how an experience can be beneficial to both sides. Gaining access to a village via a locally owned tour company is all about trust and respect as you'll find explained by village elders in an authentic welcoming ceremony. Tourism in Fiji is happening, and if it's not done with respect and integrity by companies that have an environmental and responsible travel ethos then it's going to be done by yet another faceless international corporation who are only interested in one thing: money."
At Responsible Travel, we think the best people to advise our travellers are often... other travellers. They always return from our tours with packing tips, weather reports, ideas about what to do - and opinions about what not to.

We have selected some of the most useful Fiji travel advice that our guests have provided over the years to help you make the very most of your holiday - and the space inside your suitcase.

Unwrap any items that you have. The island does not need additional garbage - especially plastic.

More Fiji articles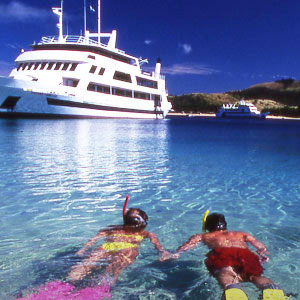 Find out why this volcanic island nation is such a tempting prospect as you read our Fiji travel guide, featuring a Fiji map & highlights section to help you make the most of your time between over 330 islands.