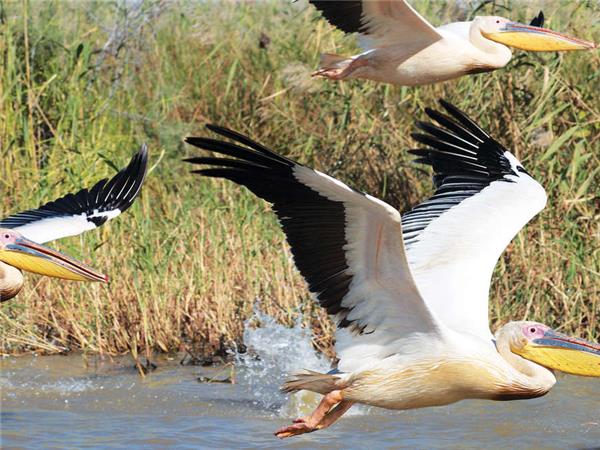 From
£2,145
including UK flights
The birdlife was spectacular- high numbers and close views. Learning about the culture and seeing the people and landscape. The overnight river cruise was fabulous as expected. Accommodation much better standard than I expected.
(more)
Fiona Wilson
We had an excellent leader and driver. The birds we saw were great but apart from that, i don't think these two countries have much else to offer.
(more)
John Walford
The overnight on the boat, sleeping under the stars with the mattresses and mosquito nets on the deck
(more)
Laura Palmucci
From
£65
per accommodation per night
Memorable parts?
Beautiful surroundings in and around the retreat, wonderful warm hospitality from all who worked there.
Tips?
Remember that this is an eco retreat, in a rural setting. This means power is limited after dark, and toilets are composting. Embrace the eco concept, and you will find it far more comfortable, enjoyable and relaxing than any "mass tourism" hotel. Enjoy the amazing bird life, visit the incredible beach, visit the local villages, and enjoy relaxing in the...
(more)
Ian Thomson