Best time to visit Kruger National Park

Wildlife is best viewed in Kruger during the cool, dry winter months of July-October

The lack of rain in winter means that animals cluster round waterholes, while the short, dry grass makes spotting them even easier. Book early (it gets very busy) and bring layers – it's incredibly cold after sundown. But while this is arguably the best time to visit Kruger National Park, it really is open for business year round, with each season bringing new treats. Migratory birds are present from Oct-March, while the hot, rainy summer (Nov-Jan) is a treat for photographers as the landscape turns a vibrant green, and newborn animals can be seen in Nov-Dec.
Our Kruger National Park Holidays
Kruger National Park Weather Chart
Our top Kruger National Park Holiday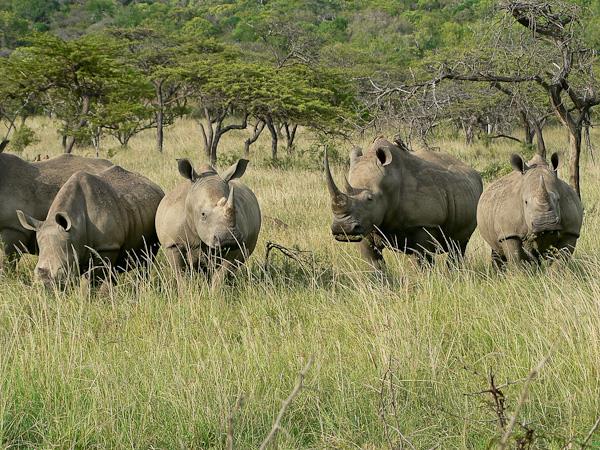 Lodge safari all encompassing South Africa & Swaziland
From
€2450
17 days
ex flights
Small group travel:
2023: 22 Jul, 19 Aug, 26 Aug, 16 Sep, 7 Oct, 2 Dec, 16 Dec, 23 Dec
2024: 13 Jan, 3 Feb, 17 Feb, 24 Feb, 2 Mar, 9 Mar, 23 Mar, 6 Apr, 27 Apr, 4 May, 11 May, 25 May, 22 Jun, 6 Jul, 13 Jul, 20 Jul, 27 Jul, 3 Aug, 10 Aug, 17 Aug, 24 Aug, 7 Sep, 14 Sep, 21 Sep, 5 Oct, 12 Oct, 2 Nov, 16 Nov, 23 Nov, 30 Nov, 14 Dec, 21 Dec
If you'd like to chat about Kruger National Park or need help finding a holiday to suit you we're very happy to help.

Things to do in Kruger National Park
Things to do in Kruger National Park...
Hire a car and drive your way around – it's one of the few places in Africa where you can have an easy self drive holiday. This particularly convenient for families, and those who prefer more independence.
Explore the human history. The San Bushmen have left their trace at over 170 sites, dating back between 1,500 and 3,000 years. The beautiful paintings are believed to depict scenes of hunting, as well as trances and spirit worlds. A good place to start is the walking trail near Bern-en-Dal.
Despite being protected in a huge national park, much of Kruger's wildlife is still endangered. Support conservation efforts as a research volunteer, learning to track, monitor and identify wildlife, as well as setting up camera traps and recording behaviour, or even microchipping a rhino. Make this the focus of your trip – or just spend a day or two working alongside local teams.
Walk a Wilderness Trail with a guide to experience Kruger on foot. Each of the nine trails has a different theme and different attractions, including rhinos, birds or rock art. Trails take three nights and two days, and book up well in advance.
Things not to do in Kruger National Park...
Cuddle a cub. Many places in South Africa offer the chance for a lion selfie (or, even more inexplicably – a tiger selfie) – or the opportunity to "walk with lions". But don't. Habituated lions cannot be released into the wild, and when they get too big and dangerous to cuddle, the chances are they'll be sold on to canned hunting reserves.
Don't ignore the people that live alongside the wildlife. Poaching is a very real problem in Kruger; its enormous size makes patrolling tough. When protected areas are created, they often leave local communities out – depriving them of land and resources, without sharing the economic benefits. By visiting communities, and spending money on local guides, souvenirs and food, they can understand that wildlife is worth more alive than dead – and benefit from supporting in the conservation of the land.
Don't break the park rules – they are there for the safety of both wildlife and visitors. If driving, be aware that offroading is forbidden; and if walking, you may only do so with an authorised guide. Nighttimes drives are a thrilling way to experience the park – but again, you'll need to go with a ranger.
Kruger National Park travel advice
Camps vs. lodges
Rupert Calcott, from our supplier Exodus, prefers campsites to lodges:
"Camping brings down the price, but its also offering something different. A lot of people stay in lodges, which means they only experience the park when they're doing their activities. They'll go out and do a game drive, but then they'll come back and sit in their rooms or the restaurant, maybe even watch TV. But when you camp, you're in that natural environment 24/7, experiencing the sounds, the smells, the noises at night – it's a much more intense experience."
Advice for families
Rupert Calcott, from our supplier Exodus, says Kruger is a great place for a family holiday:
"We recommend that kids are at least eight or nine years old, and more accustomed to sitting quietly in a vehicle so that they can get the most out of game drives. The minimum age for a game walk is 12, but some operators won't take kids younger than 14. It's great for older kids to get out and experience camping, rather than just staying in a lodge, as it's good to get them out into the pristine areas. They're really dwindling and there is so little wilderness left. It motivates children. It opens their eyes to different experiences in a way a city tour can't. And I believe that in the long term you get a budding conservationist."
Getting more out of a safari
Getting more out of a safari
Will Fox is the founder of our supplier On Track Safaris, and a conservationist specialising in leopard behaviour. Here's his travel advice for safari goers:
"So many people come back from Africa and say, 'that was nice, but I wish I'd been more involved.' They don't want to just be shown animals, it's not Disney World. Safaris shouldn't just be about seeing animals and staying in a nice lodge with a spa. That's wonderful, but it should also be about understanding the real issues in Africa and learning more about whatever it is you're keen on. We teach our guests a few native words. If you thank the lodge staff in their own language, you'll get such a beaming smile. They're just so impressed that someone has learned a few words of their language."
At Responsible Travel, we think the best people to advise our travellers are often... other travellers. They always return from our tours with packing tips, weather reports, ideas about what to do - and opinions about what not to.
We have selected some of the most useful Kruger National Park travel tips that our guests have provided over the years to help you make the very most of your holiday - and the space inside your suitcase.

We were as captivated by insights into birds, insect life and plants as much as we were by the excitement of the traditional big five on safari

"There were great laundry facilities everywhere so you didn't need to many clothes - but you certainly needed a good variety for this time of year (mid-November) and its weather. We had everything from baking sunshine to cold winds and heavy rain." - Dave McCall

"Go on every possible game drive. Every one of them was special in some way, and if we had missed a single drive, we probably would have regretted it when speaking to others on their return. As first time safari goers we didn't want to go with a check list of what we wanted to see. We just went to see whatever Africa had to offer. We were not disappointed!" - Janet Thomas

"Have a good camera with a 300mm lens or longer (a DSLR is ideal). Good binoculars - the birds are really interesting. Other than that be prepared to have fun." - John Ryder

"Best suited for the very first-time safari goers. RSA has perfect travel infrastructure and this package in particular seemed for us more predictable than going the very first time on safari in Tanzania, Zambia or Botswana." - Yuriy Danchenko

The most memorable part of the holiday? Learning some bushcraft, hearing a baby rhino squeak, seeing a leopard and white-tailed mongoose bump into one another at 11 pm at night

"Don't forget binoculars. Bring a torch with spare batteries (it gets very dark at night). Don't expect a lie-in; to get the most out of this holiday you need to be up early for the morning game drives and go to bed late after the night game-drives." - Kathryn Horne

"We were able to visit a village school and took some stationery, pens, and books for "achievers" prizes which were warmly welcomed." - Steve Last

"Be prepared to learn a lot, ask a lot of questions, and contribute in whatever way you can. This will be an experience that you will never forget!" - Bonnie Shirley
More about Kruger National Park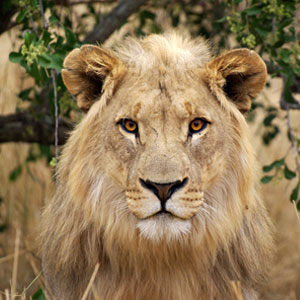 Our Kruger National Park travel guide lifts the lid on almost 20,000km² of protected land that encompasses a vast array of habitats, over 500 species of birds, and more mammals than any other African reserve – including, of course, the Big Five. Options ranging from luxury lodges and top-end safaris to campsites and self-drive tours mean that our Kruger National Park travel guide really deserves to be read by all and right here is where you get your very own South Africa safari started.