Endangered in many parts of the world, and mounting a spirited comeback in others such as Spain's Iberian Peninsula, the lynx is one of the most elusive and therefore least-known big cats. That air of mystery, of course, is catnip to wildlife photographers and conservation-minded travellers alike, and these holidays are there to scratch that itch.

A natural loner, the lynx can be a tricky animal to locate in the wild. But with expert trackers and local guides leading the way, you've got to figure the odds are in your favour.

Watching lynxes in their own backyard isn't just an unforgettable experience for you. Specialist holidays such as these directly contribute to conservation efforts, not only because sightings inform research projects, but also because responsible operators employ local trackers and guides, as well as bringing tourism income to these areas, encouraging residents to see the big cats as something to be protected rather than feared and hunted.
Learn more in our lynx watching holidays travel guide…
What does lynx tracking entail?
Group sizes
Lynx watching can be done at different times of year so it depends on your own preferences – you can see them in Spain at any time, though skipping the scorching Iberian summer is a smart idea, while winter is best for Romania. Both small group tours and tailor made trips are available, but whichever you opt for don't expect to be accompanied by many other people – around two to six as well as the guide(s) tends to be the norm for group sizes, to minimise disturbance and maximise viewing potential.
How long to go for?
Trips are usually a week long but if you want to stay for longer then consider Montenegro where you can stay for 10 days. It is important to note that whenever and wherever you go, and however long you stay for, obviously these are wild and shy animals. Your chances of a sighting when led by expert guides and trackers are good but never guaranteed. However there is always plenty of other incredible wildlife around too, as well as cultural attractions nearby – in
Romania
for instance you might also take horse and cart rides through tranquil medieval villages, or explore the ancient Bran Castle.
How fit do I need to be?
If you're lynx watching in Spain then the majority of the time you're going to be in a vehicle, so you need have no worries about fitness. Other destinations however do require a greater degree of physical ability – in Montenegro for instance you can expect to be hiking for between four and six hours each day in the mountains.
Where will I be staying?
In line with the remote rural areas you'll be travelling, you can expect basic but homely accommodations, locally owned and very welcoming. In Romania, for instance, it might be a family-run guesthouse in Zarnesti, where your home-cooked meals are finished with a special plum brandy every evening. In Montenegro, you could be staying in a traditional katun (shepherd's mountain cottage), taking a break from the binoculars once in a while to forage for berries and mushrooms to go in that night's dinner. Holidays such as these are fantastic for spreading tourism income to places that tend to see very few visitors, helping to sustain and promote traditional ways of life.
How will I be helping?
Lynx conservation efforts are in full swing in some countries. In Spain, not only is all sightings data shared with SOS Lynx to help their research, but farmers who would normally shoot birds in large numbers to protect their crops are paid to allow birdwatching on their land, which can only help convince them that there is value to keeping our feathered friends alive and well. In Montenegro, you'll be supporting the work of the NGO
Objectif Sciences International
, conducting vital scientific research in Prokletije National Park, such as by setting camera traps.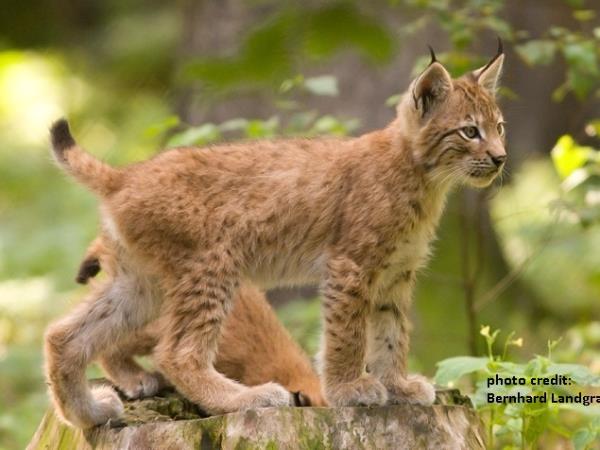 Hiking expedition to discover the fauna in Montenegro
From
€2000
10 days
ex flights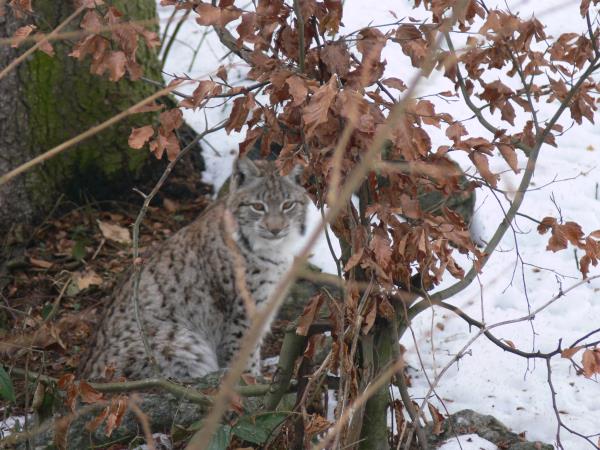 Lynx watching and tracking in the land of Dracula
From
£950

to

£1550
6 days
ex flights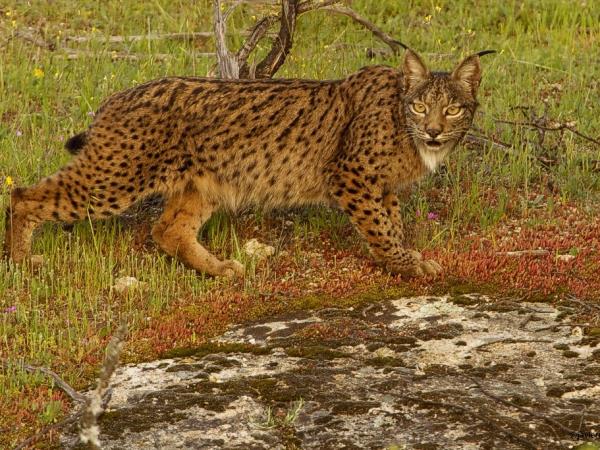 80% Success in seeing the critically endangered Iberian lynx
From
£1495
6 days
ex flights
If you'd like to chat about Lynx watching or need help finding a holiday to suit you we're very happy to help.

Is lynx watching for you?
Go on a lynx watching holiday if...
… you want a total escape from more touristy destinations. Naturally shrinking from encounters with humans, lynx tend to inhabit remote, mountainous areas.
… you really want to learn about and help to protect these endangered cats. You'll be accompanied by expert guides, sometimes zoologists, and often helping out scientific research projects.
… you're into your photography. Whether you've got an animal in the frame or not, the landscapes you'll be exploring are pristine and absolutely sublime.
Don't go on a lynx watching holiday if...
… you like your wildlife on a plate (not literally of course). Reclusive lynx can be tricky to spot even with binoculars and trackers.
… chain restaurants and international cuisine are more your thing. Expect hearty, homecooked meals using locally sourced ingredients, a million miles better we think, but almost zero when it comes to food miles.
… you're more comfortable around big tour groups. Effective lynx watching requires small groups, which also means more opportunities to ask questions of and learn from your guides.
Best time to go lynx watching

Solitary animals and naturally shy, lynxes are most likely to be observed during the mating season when they are more active and vocal.

The best time to go depends on whether you prefer warmer or colder climes. In Spain's mountainous Iberia region, they can be seen at any time of year, but given the intense heat of July and August (
heatwaves topped 45 °C in August 2018
) you're well-advised to skip the summer. The winter snow makes tracking lynx and other wildlife that bit easier in Transylvania and the Carpathian Mountains, and mating season is from February to April, when the cats are likely to be more active. And in Montenegro, search for the Balkan lynx between May and August – adult females give birth around April so there is a good chance of seeing a few cubs.
Montenegro (Podgorica) Weather Chart
Tips from our holiday reviews
At Responsible Travel, we think the best people to advise our travellers are often... other travellers. They always return from our tours with packing tips, weather reports, ideas about what to do – and opinions about what not to.

We have selected some of the most useful lynx watching holiday tips that our guests have provided over the years to help you make the very most of your holiday – and the space inside your backpack.

There were many opportunities to take photographs of the stunning landscape, flowers, insects, reptiles and birds. Great hospitality wherever we went. Beautiful weather and great accommodation…

"Almost too many (highlights) to mention, seeing the Lynx with her cubs, a Golden Eagle feeding her chicks in the nest… our guides were local , we stayed in locally run accommodation, the guide company support the Lynx project… Brilliant holiday if you like wildlife watching." - Richard Green on an Iberian lynx watching holiday

"(I loved) spending time in the forest awaiting to catch a glimpse of the animals despite the heavy snow… (you) need endurance and patience… All the people who took care of us were amazing. An excellent holiday!" – Nithya Krishnan on a Transylvania wildlife holiday

"It is really almost impossible to narrow (the highlights) down, every day was an adventure for our expedition. The scenery was fantastic, we had great mountain climbing and also travelling between the two locations provided an opportunity for down time and an opportunity to the enjoy the wonderful scenery from the comfort of our bus… There were many opportunities to take photographs of the stunning landscape, flowers, insects, reptiles and birds. Great hospitality wherever we went. Beautiful weather and great accommodation… I definitely feel that by going on holiday with this operator could help to raise the profile of the lynx in the Balkans… Very satisfying and fulfilling. A beautiful experience to see this part of Europe," - Cathy Bisset on a Balkan lynx conservation holiday in Montenegro
More Lynx watching articles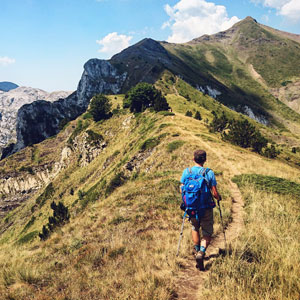 Where to see these elusive big cats and what to expect when you're there.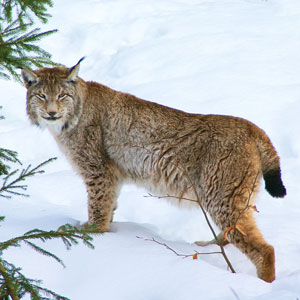 Go in search of one of the most elusive animals in Europe with a conservation expert.