Best time to visit Malawi

Bordered in the north by Tanzania and Zambia, and in the south by Mozambique, Malawi lies between two climatic mega-zones: it's either wet, or dry, but never very cold.

Malawi's climate is broadly defined by two seasons: wet and dry. The rainy season – December until March – can bring some quite serious flooding, so it's not the best time to visit Malawi for safari, but if birding's your thing, it's brilliant as migrating species flock from the Northern Hemisphere to the country's national parks. Malawi begins to dry out in May, bringing more sunshine and stable temperatures perfect for watching animals emerge all over Liwonde National Park.
Things to do in Malawi
Malawi's roads are so much better than they used to be and are constantly being improved: they're tarmacked no less, a luxury when compared to some parts of Africa! This makes it an ideal destination for a self-drive holiday; meaning you're in control of what you see, for how long, where and when. There is no signage in Malawi's more rural areas, but a tailor made holiday company will kit you out with all of the information and maps you need. Alternatively, hire a local driver-guide – they'll know the roads back to front and can fill you in on local life, customs and culture as you go.
Any safari in Malawi is fantastic: on foot, you'll notice smaller animals and their behaviours up close and on a game drive you'll reach viewpoints that only a 4x4 can get to. However, a boat safari along the Shire River adds an extra thrilling dimension as you find yourself just feet away from an elephant, a hippo, or a crocodile sidling into the water to see what you're up to.
Go to the Lake of Stars Festival. Held annually on the shores of Lake Malawi, it's a three-day international music festival that began in 2004 and has since climbed the ranks to become one of the world's best festivals attracting a stellar lineup of global and local acts and an audience of over 3,000 people. It's very cool and yet steeped in tradition, the beer is ice cold, and it's just really, really fun.
Volunteering in Malawi can involve helping out with rescued wild animals including carnivores, primates and reptiles, as well as contributing to community initiatives involving all sorts from education to tree-planting. Most trips offer shared, dorm-style accommodation and you'll get stuck in with day-to-day tasks and responsibilities, but you'll come away with a much clearer idea about the bigger picture regarding conservation and local culture across the country.
Things not to do in Malawi
Don't go on safari with young children. Distances are long, temperatures are pretty hot during the school holidays, and there are age limits on game drives and bush walks. It's best to wait 'til the kids are old enough to appreciate it.
Don't travel to Malawi if you're not a nature lover. Although there are interesting, colourful markets around Malawi's cities, they're not the biggest draw. What makes Malawi so wonderful is the combination of safari and beach that's available to travellers – make the most of game drives, boat safaris and nature walks for a few days before chilling out on the pristine shores of Lake Malawi and maybe factor in a day or two seeing some city sights if you have time.
Don't get het up about timings! Malawi is laid back, and its roads – although pretty good – can be regularly interrupted by plodding cattle, waving school kids, or a flurry of potholes. Take your time, be patient and make the most of living life at a slower pace.
Our top Malawi Holiday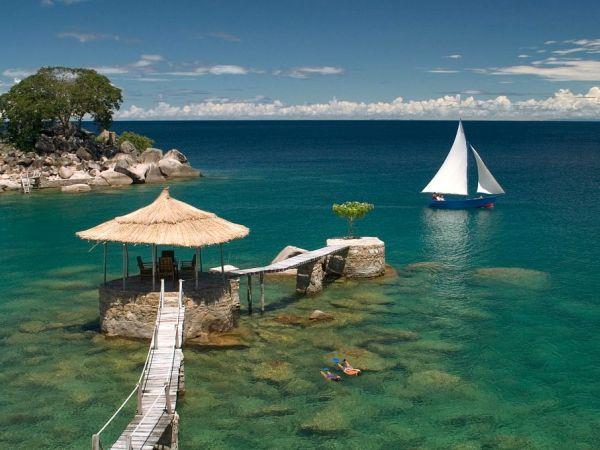 Magical Malawi combined with a walking safari in Zambia
From
£3375

to

£5600
13 days
ex flights
Tailor made:
This trip can be tailor made throughout the year to suit your requirements
If you'd like to chat about Malawi or need help finding a holiday to suit you we're very happy to help.
Driving tip
Simon Mills, from our supplier, Native Escapes, on self-driving in Malawi:

"Malawi's one of the few countries in Africa's southeast where self-driving can be done and the infrastructure has improved considerably over time. The roads are good because they're tarmacked, which isn't the case all over Africa, and the challenges you face often make it interesting as they'll be things like incursions from livestock and locals on bicycles, but as long as you drive carefully and take your time it's enjoyable. Africa being Africa, you may get one or two inadvertent roadblocks too. Car rental can be expensive, so local driver guides are a great option. They know the roads and drive them every day, so you can just sit back and enjoy it while they tell you stories about their country and their culture."
Nature
"I've only ever been through Lilongwe, but I don't think there's much to keep people there because there's so much variety across Malawi's beautiful landscapes, particularly on the southern circuit – if you do want to head for a town, Zomba, which is Malawi's old capital, is much more interesting. I would recommend that people get out into Malawi's incredible nature where there is so much to see and then spend a day in a city en route home if they're curious. People don't go to Malawi for cities; they go for landscape and wildlife."
At Responsible Travel, we think the best people to advise our travellers are often... other travellers. They always return from our tours with packing tips, weather reports, ideas about what to do - and opinions about what not to.

We have selected some of the most useful Malawi travel tips that our guests have provided over the years to help you make the very most of your holiday - and the space inside your suitcase.

Volunteering at Lilongwe was very much oriented towards animal care, but volunteering at the Kuti reserve seems to offer more opportunities for getting involved in the local community.

"You'll make the most of it if you go prepared, but with an open mind and relaxed attitude. This is Africa, not Europe... but that's why you go! if you have the chance I would recommend a safari in Zambia and a trip to Lake Malawi, both breathtaking." - Catherine Coleman

"If you go to Malawi, take a Visa card – not Mastercard – for expenses." Chaz Seymour

"Take something warm for the winter months, it does get cold at night and first thing in the morning. A fleece hoodie and a blanket are essential kit." – Emma Daw

"Make sure you take enough memory for your camera because you'll take more pictures than you think, especially if you go on safari." – Diana Fentiman

"A volunteering trip in Malawi is the perfect way to travel differently. You really learn about local life and issues, and have the opportunity to get involved in it. You really meet people and animals."– Geraldine Seguret

You'll make the most of it if you go prepared, but with an open mind and relaxed attitude. This is Africa, not Europe... but that's why you go!

More about Malawi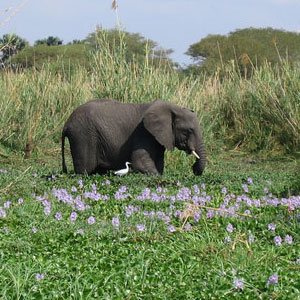 Our Malawi travel guide will help you explore an African country that's as well-known for its hospitable and friendly people as its wonderful wildlife parks including Nyika and Liwonde national parks.
Convert currencies