Driving tip
Simon Mills, from our supplier, Native Escapes, on self-driving in Malawi:
"Malawi's one of the few countries in Africa's southeast where self-driving can be done and the infrastructure has improved considerably over time. The roads are good because they're tarmacked, which isn't the case all over Africa, and the challenges you face often make it interesting as they'll be things like incursions from livestock and locals on bicycles, but as long as you drive carefully and take your time it's enjoyable. Africa being Africa, you may get one or two inadvertent roadblocks too. Car rental can be expensive, so local driver guides are a great option. They know the roads and drive them every day, so you can just sit back and enjoy it while they tell you stories about their country and their culture."
Nature tips
Simon Mills from Native Escapes on Malawi's natural world:
"I've only ever been through Lilongwe, but I don't think there's much to keep people there because there's so much variety across Malawi's beautiful landscapes, particularly on the southern circuit – if you do want to head for a town, Zomba, which is Malawi's old capital, is much more interesting. I would recommend that people get out into Malawi's incredible nature where there is so much to see and then spend a day in a city en route home if they're curious. People don't go to Malawi for cities; they go for landscape and wildlife."
Health & safety in Malawi
HEALTH
Visit your GP 4-6 weeks before departure to ensure you have all the necessary vaccinations and medication. If you have pre-existing health problems, get an earlier appointment.
Only drink bottled water and avoid ice in drinks. Tap water is unsafe to drink – also be wary of ice in drinks, as well as fruit, unless you are peeling it yourself.
Malaria is present in Malawi and antimalarial medication should be taken. Dengue fever, carried by mosquitoes which are most active during the day, is also present. There is no medical protection against dengue fever. Use mosquito repellent and a mosquito net, and wear long sleeves and trousers.
A yellow fever vaccination certificate is required for travellers over nine months of age arriving from countries with risk of yellow fever transmission. It's also required for travellers who have transited more than 12 hours through the airport of a country with risk of yellow fever transmission.
Make sure you have adequate travel health insurance (covering all activities you might take part in, for instance scuba diving in the lake) and have accessible funds to cover the cost of any medical treatment abroad and repatriation.
Rabies has been reported in domestic and wild animals in Malawi. Avoid contact with all animals.
Food bought from local street vendors may not meet adequate hygiene standards; your tour guide should be able to recommend the safest places to eat. Food served in lodges will be of a very high standard.
If you need emergency medical assistance during your trip, dial 999 and ask for an ambulance. You should contact your insurance/medical assistance company promptly if you are referred to a medical facility for treatment.
Also known as schistosomiasis or snail fever, bilharzia is a disease caused by parasitic flatworms called schistosomes and is present in Lake Malawi. If you've been swimming, snorkelling or diving in the lake, consider visiting your doctor upon returning home as advised by Fit For Travel. Risk is greatest close to places where infected people use water, such as close to a village. Scuba or snorkelling in deep water off a boat would carry less risk.
SAFETY
Malawi is generally a safe country to travel in, with relative political stability, but do keep up to date on the FCO website. Always follow your driver or guide's advice when in national parks and around wildlife, especially on walking safaris. Likewise, camping in game reserves is thrilling as you are surrounded by wildlife, such as elephants, lions and hyenas. Your guide will explain the regulations at each camp – do pay attention to them! Travel in Malawi's major cities is generally safe during daylight hours, though petty crime, such as bag snatching, pick pocketing and theft from parked cars is not uncommon in downtown areas, particularly near bus and railway stations, and in some shopping areas. Keep large amounts of money, jewellery, cameras and phones out of sight, avoid walking alone after dark and use taxis pre-booked through your hotel. Homosexuality is illegal in Malawi. Same sex couples should act discretely. Malawi has a very high rate of fatalities on the road and travelling by public transport is not recommended. If driving, watch out for potholes and animals on the road. Avoid driving outside of towns at night – roads are not lit and many vehicles aren't either!
Our top trip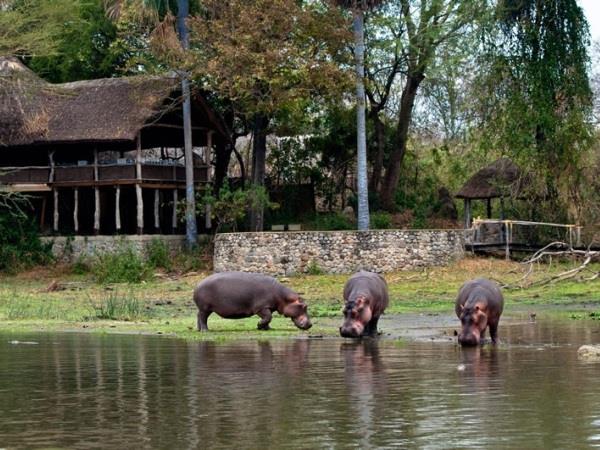 A luxury guided trip introducing you to magnificent Malawi
From
£4275
13 days
ex flights
Tailor made:
This trip can be tailor made throughout the year to suit your requirements
If you'd like to chat about Malawi or need help finding a holiday to suit you we're very happy to help.

Malawi tips from our travellers
At Responsible Travel, we think the best people to advise our travellers are often... other travellers. They always return from our tours with packing tips, weather reports, ideas about what to do - and opinions about what not to.

We have selected some of the most useful Malawi travel tips that our guests have provided over the years to help you make the very most of your holiday - and the space inside your suitcase.

Volunteering at Lilongwe was very much oriented towards animal care, but volunteering at the Kuti reserve seems to offer more opportunities for getting involved in the local community.

"You'll make the most of it if you go prepared, but with an open mind and relaxed attitude. This is Africa, not Europe... but that's why you go! if you have the chance I would recommend a safari in Zambia and a trip to Lake Malawi, both breathtaking." - Catherine Coleman

"If you go to Malawi, take a Visa card – not Mastercard – for expenses." Chaz Seymour

"Take something warm for the winter months, it does get cold at night and first thing in the morning. A fleece hoodie and a blanket are essential kit." – Emma Daw

"Make sure you take enough memory for your camera because you'll take more pictures than you think, especially if you go on safari." – Diana Fentiman

"A volunteering trip in Malawi is the perfect way to travel differently. You really learn about local life and issues, and have the opportunity to get involved in it. You really meet people and animals."– Geraldine Seguret

You'll make the most of it if you go prepared, but with an open mind and relaxed attitude. This is Africa, not Europe... but that's why you go!