Bird hunting in Malta, the annual slaughter

Malta has a problem. The Maltese government makes the most of a legal loophole in the EU's Birds Directive that allows hunters to shoot quail, and (illegally) anything else in the crosshairs, for three weeks every April.

There are more than 500 species of wild birds in Europe and every spring millions of them make the voyage back to the continent after winters spent sunning themselves down south. For these birds, the journey from Africa to Europe is arduous, to say the least, with wild weather, predators and exhaustion all meaning that a successful migration is nothing short of miraculous. Seemingly endless desert sands and open water crossings are particularly fraught.
The islands of Malta are conveniently located for hundreds of bird species, including turtle doves, quail, swifts, yellow-legged gulls, bitterns, kestrels and the rare Montagu's harrier, to breed, feed and rest. But unfortunately, touching down here for a bit of R&R is laced with inconceivable risk.
You would think that this massive spring migration, which includes around 398 of Europe's bird species, would be a time to rejoice in nature and welcome returning feathered friends with telephoto lenses and binoculars. But no. Not for everyone in Malta.

As soon as migratory birds are sighted on the islands of Malta and Gozo, they're greeted by the barrels of up to 6,000 guns. For 20 days in April, it's quail hunting season.

Practically all of the species migrating via Malta are protected by
EU law under its Birds Directive
. However the Maltese government has side-stepped the rules by using a legal exemption that allows local hunters to continue to kill up to 5,000 quail. There are no daily or individual quotas. Each death has to be registered at the time via text or phone call from the kill site.
However, pellets don't discriminate once fired. From two hours before dawn until midday, shooting shatters the calm.
The environmental organisation
BirdLife Malta
believes that over 7,000 birds per square kilometre are killed in Malta every year. But this is not just a Maltese problem. If spring shooting doesn't stop, the appearance of migratory birds in northern Europe's gardens, wetlands and woodlands will be a thing of the past.
What is being done to protect the birds?
It is no accident that these hunting dates also coincide the peak migratory period for turtle doves. These could be legally shot until April 2017, when hunting them was outlawed in response to the doves being added to the International Union for Conservation of Nature's (IUCN) 'red list' of species most at risk of extinction. But with so many passing through Malta each April, they are easy targets. BirdLife Malta
reported that
65 percent of active hunters were observed hunting turtle doves during the 2020 spring hunting season, with only 21 percent genuinely hunting for quail.
Although jail time and fines are imposed for anyone shooting anything other than quail, the truth is that many hunters are getting away with murder with few, if any, consequences. For example: bagging more than your quota of quail is considered a minor misdemeanour. However, the majority of quail kills are registered in the last two or three days of the season. What was going on for the previous two weeks? Did no one hit anything?
Nets and traps, live caged birds (used as lures), and electronic bird calls, have all been found and documented by local conservationists and volunteers patrolling the island each spring. Police are informed, illegal equipment is destroyed but still the sound of a thousand guns pollutes the air.
Even in Malta, not everyone is happy with the scale of destruction, as was seen in 2015's spring hunting referendum. Nearly three quarters of the island's population turned out to vote, and 50.4 percent voted to keep existing bird hunting laws as they were. Traditional values and cultural identity were cited as reasons for preserving spring hunting.
HOPE FOR THE FUTURE OF EUROPE'S BIRDS
Chris Packham's intervention
and subsequent arrest for 'assault' and 'trespass' in 2017 brought the plight of migratory birds in Malta into the wider public domain. Packham was making an independent film and had contacted the police himself after discovering a large cage containing live goldfinches, moorhens, starlings and turtle doves; these birds quickly disappeared before any further inspection could take place. The perpetrator wasn't arrested and didn't face trial.
The publicity surrounding Packham's arrest, the narrow margin in the 2015 referendum, and the tireless conservation work and activism of dedicated staff and volunteers at NGOs like BirdLife Malta, give bird lovers and responsible travellers hope for the future.
Nathaniel Attard is communications manager for BirdLife Malta. He says: "There needs to be a change in the public's approach to illegal hunting and trapping in Malta and more awareness of how these activities threaten the environment. This can be reached by providing the opportunity to raise the profile for Malta as a bird-watching haven during spring and autumn migration season. This way, both hunters and trappers are enabled to view birds as something they can enjoy watching while being out in nature."
What you can do
Become a member of BirdLife Malta or donate to their conservation efforts.
Volunteer at a spring watch or raptor camp in Malta run by BirdLife Malta.
Report bird shooting and illegal capture to the police or to BirdLife Malta.
Visit the protected wetlands of Ghadira and Simar nature reserves.
Speak to local residents and accommodation hosts about why you're interested in birds and why they're a natural attraction for holidaymakers.
These are the best ways to ensure that come Malta's next general election in 2022, the views and votes of those involved in the sustainable tourism and conservation industries outweigh those in favour of shooting.
More Malta articles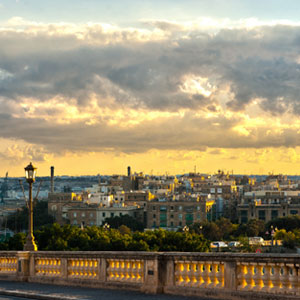 A glance at our temperature and rainfall chart will show you the best time to visit (clue: pretty much all year round).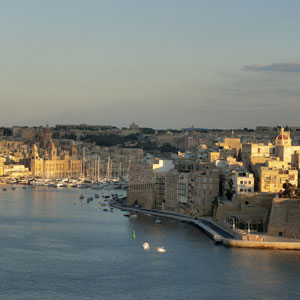 Find out more about Gozo's big brother in our travel guide. You'll discover plenty of ideas to make the most of your time.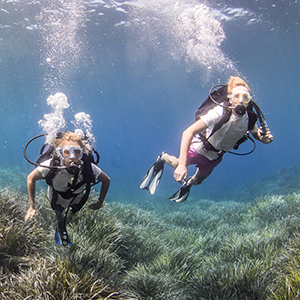 Discover why Gozo is great for family activities – all thanks to this Maltese archipelago island putting family centre stage.