There's a moment of anticipation whilst everyone peels back their masks and dislodges their snorkels.
Did you see it? Did you see it?
Gozo – the little island under half hour by ferry from Malta – has some of the clearest water in the world on its coastline. It's fantastic for spotting marine life. On a 
Gozo family activity holiday
the whole family can dive in and even try out scuba diving for the first time. It's the kind of place where memories can be made.
Family memories
Gozitans understand family, because many Gozitans have had to live apart from their own. Lack of work on the island meant in the past that many people have gone over to Malta – or further afield. The 40,000-strong population is full of former expats who finally returned home in the 1990s after time in America and Australia.
Tourism is growing to be one of the most important industries on Gozo. And holidaying here helps the next generation find employment on the island, keeping families together. Many businesses on the island, from restaurants to salt farming, have been in the family for generations.
In the past, it was the men who left to seek work on Malta. And they left the women of the island to make do and look after their families. Often, these enterprising mothers turned to the specialist cottage industry, making lace to support their households, as well as farming small plots. Today, you can still see traditional lacemaking in the towns and, as you travel through the countryside, the small walled plots.
Producing its own goods – notably salt, wine and cheese – Gozo is a self-sufficient kind of place, and residents are proud of being Gozitans, rather than Maltese. In the 21st century, this has extended to sustainable measures, like solar panels on houses and water recycling. Malta intends to make Gozo 
carbon neutral
and EU-funded electric buses run on the island.
Why is Malta good for family holidays?
Gozo is a lot quieter than Malta. Unlike Malta, it has no international airport and so most people who come to the Maltese Archipelago stop at Malta. Gozo is only a 25-minute ferry journey away – adding perhaps a total of two hours of transfer time from airport to hotel. But most tourists fall short at this final hurdle.

"People don't go across from Malta to Gozo," says Amy Hope, managing director of our Gozo family holiday partner, Activities Abroad. "If they do, they'll do an open bus trip on a little trip around the island, they'll go to the same beach everyone else does – and then go home."

This means that Gozo is quiet and not overdeveloped. There are few cars, the odd donkey-drawn cart and a few really nice eco-hotels.
It's great for families; the island is sleepy and safe. English speakers will be able to benefit from the fact that most people speak English as a second language. And UK travellers might recognise the red post boxes and phone boxes that pepper the island, bright against the creamy stone walls. The Maltese archipelago was part of the British Empire until 1964.

Amy explored Malta and Gozo a few years ago, during the winter. "Malta was very busy," she says. "It wasn't what we were looking for."

Malta's population density can be a shock, even in low season. You can drive out of Valetta and not realise you have reached another town; the suburbs have enmeshed over the years, and the whole island is covered in houses.

"Then when we got to Gozo, we said, 'This is more us, this is better, it's off the beaten track'," says Amy. "Gozo has all the benefits of Malta – it has the wonderful weather and people are lovely." Additionally, Gozo is greener than Malta, with more vegetation.

It's also roughly four times smaller. Everything is very close at hand – meaning once you're here there are very few polluting or tiring car transfers. What's more, if the weather is too rough on one side of the island to try snorkelling or kayaking, then it's only an 11-minute drive to the other side to seek a more sheltered bay.
What activities are good for families on Gozo?
Scuba diving
Gozo and Malta are considered some of the best places in the world for divers; the water is warm from March to October and the visibility is very good. You can often see between 25m and 40m underwater, and non-divers can take advantage of these blue views too with just a mask and snorkel. In fact, you should pack at least one snorkel and mask for this trip.For many visitors – especially Brits, who have a historic tie to the islands – Gozo is one of the first places they may learn to dive.

There's some debate about the age at which young children can learn scuba diving. PADI's minimum age to get diving qualifications is 10. If they are confident in the water and with the equipment, younger children between eight and nine can get a taster session. In a very calm, sheltered bay, they can learn how to dive to up to 2m. "For the 'try dive' you need no experience at all," says Amy. "It's really accessible."
Rock climbing
Approaching Gozo by ferry, its white limestone is immediately apparent. The island's cliffs rise, their faces riddled with holes and embedded with seashell fossils. They are known for being great for rock climbers, with many of the best routes coming straight out of the sea.

Gozitans have climbed these rocks for as long as both have been here – particularly fishermen making their way down to the shore. Recreational climbing was popularised by British army forces stationed on the island in the 1950s and 1960s. The army established a number of routes – which have been expanded since by a growing number of sports climbers.

If you want to rope your family into a spot of rock-hopping, the stupendous sea views should help entice them. And once you've made it to the top – you have the pleasure of abseiling back down.
Cultural explorations
There's no better way to learn about life on Gozo than through its food.

Gozo's olive oil is prized here for having low acidity – making it very tasty. As for the wine – some growers reckon that you can taste the salty sea breeze in each glass.

One of the best specialties is Gozo's answer to pizza – ftira. The sheer number of different kinds of ftira served in Gozo's bakeries act like a 'hall of fame' for the island's best ingredients: they're topped with ?bejna (a mini cheese), anchovies, potatoes, tomatoes and the island's famous wild-growing capers.

Careful consideration is made to ensure that cultural explorations on Gozo are as organic as possible.

"Guests used to take part in a bo??i tournament with the locals," Amy explains (bo??i is similar to bocce in Italy or pétanque in France). "Until our host told us, 'It's becoming less authentic, I'm having to tell the locals to appear at a certain time.'" At this point, Activities Abroad stopped offering the tournament and sought a less disruptive activity.

On a family activity holiday, you might get shown around a village and learn how to help make lunch with some of the people who live here. What you make depends on the season, but nougat or that famous ftira might be on the menu. It's a fascinating insight into life. "We really felt privileged to share in Gozo culture," says our traveller Diana Lloyd, in her review of our Gozo family activity trip.
Hiking
Whilst it's very tempting to stay by the water for the duration of your time on Gozo, there are some lovely gentle hiking trails, too.

Getting around is easy. The whole island is served by inexpensive buses, and since it's only 14.4km long and 6km wide, you can have a miniature adventure and never be too far from home.

Often employing old donkey tracks across the island, the dusty trails take you to hidden bays surrounded by pockmarked limestone. In the spring, you'll be spotting flowers, and by summer, the heady smells of the garrigue fill the air as you crush wild thyme and oregano underfoot.
Kayaking & being on the water
In the places where Gozo's clear water sits over white sand, the water can be an astonishing turquoise. It's impossible not to want to spend time on the shore – or just off it.

Sit-on-top kayaks are a great way to introduce kids to sea kayaking. They're extremely stable and two people can fit per kayak. If the water is too rough, which rarely happens, it's simple to move to another part of the island and find sheltered seas to put in instead.
Our top trip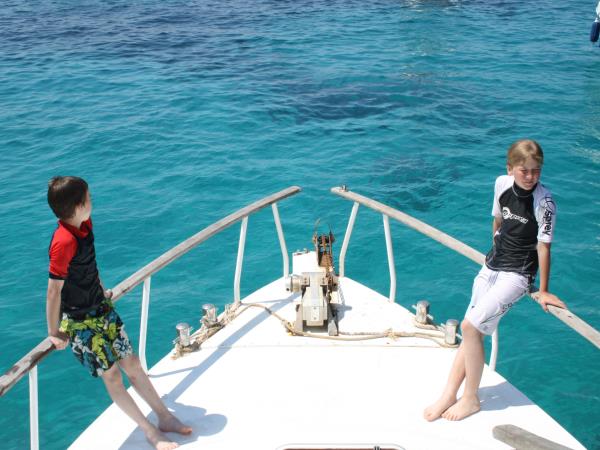 Family activity week on the beautiful Maltese Island of Gozo
From
£1355
8 days
ex flights
Small group travel:
2024: 29 Mar, 5 Apr, 24 May, 28 Jun, 25 Oct
If you'd like to chat about Malta or need help finding a holiday to suit you we're very happy to help.

When is the best time to go?
The season for going to Gozo with your family is from March to the end of October. Outside of this period the sea temperature is colder and there is more chance of days with less settled weather. A period of heavy winter storms in 2017 famously collapsed Gozo's Azure Window, a natural arch that had been one of the island's main natural attractions above water (it's now a popular dive site instead). Rain can cause the water to turn cloudy as it washes limestone dust and soil into the sea from the island, making the visibility less good for diving, but it can also transform the landscape from very dry to very green.

With 300 days of sunshine a year on the island, stormy days are rare. Spring can be a lovely time for hiking, as there are wildflowers. Summer can get hot (though not as hot as neighbouring Sicily); the average daily high in August on Gozo is 27°C. By autumn the landscape has changed from green to golden, but the sea temperature is fantastically warm.
Is there a minimum age?
Activity holidays on Gozo best suit families where the children are aged eight years old and over, as that way they can safely join in with all the fun.
Small group family activity holidays on Gozo
Going with a small group – say up to 24 people, made up of six or so families – is a lovely way for your children to make friends and the fun activities will have the group bonding in no time.

This is family time – run by those who understand best what that means.
More Malta articles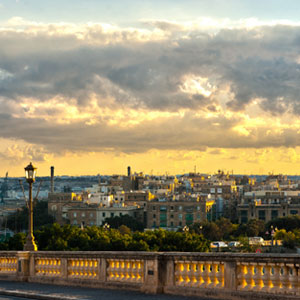 A glance at our temperature and rainfall chart will show you the best time to visit (clue: pretty much all year round).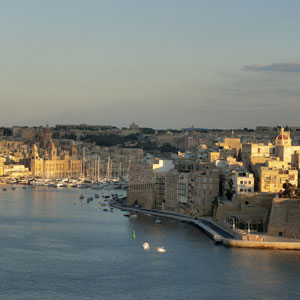 Find out more about Gozo's big brother in our travel guide. You'll discover plenty of ideas to make the most of your time.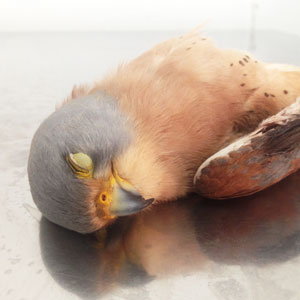 Find out more about the Maltese bird massacre, as local hunters take advantage of a legal loophole.