People who live in Orkney are called Orcadian, which is sort of apt because it is reminiscent of the word 'Arcadian', the old Greek word pertaining to a rural place that is deemed to be perfect. Actually Orkney is an archipelago of over 70 islands located 16km off the Scottish mainland, only 20 of which are inhabited, each proffering a little pocket of perfection. To get a picture of what Orkney is all about, make one of your first stops the Highland Park Distillery. It captures all aspects of Orcadian history, culture and natural heritage in one sensual sip.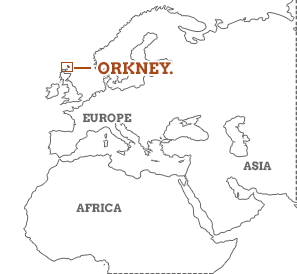 Puffins are regulars in Orkney, where they are called 'tammie norries', meaning 'bashful men'. There is nothing bashful about Orcadians though. They are bursting with pride for their beloved islands.

Not only because they smoke barley over peat cut from the ancient Hobbister Moor, or because they use traditional methods to hand turn their malt or create their caskets; but also because their Orcadian team is made up of skilled boat makers, traditional musicians, and master craftstmen. It doesn't get more perfect than that.
Read more in our Orkney travel guide.
Our top Orkney Holiday
5 day walking short break in Orkney
From
£1230
1 days
ex flights
Small group travel:

Orkney is...
an archipelago of 70 islands, and each has its own history, cultural and natural glory.
Orkney isn't...
as inaccessible as you might think. There are four ferry routes, and direct flights from four Scottish cities.
The largest of the 70 islands that make up Orkney is called The Mainland, which has the archipelago's largest towns: Kirkwall the capital, and Stromness, a gorgeous 18th century coastal town. Emanating from these hubs are ancient Neolithic sites protected by UNESCO; wild and dramatic coastlines such as on the islands of Hoy or Westray, the southern islands that are linked by causeways built by prisoners of war during WW2; and some of the most remote and uplifting walking terrain you could hope for. There are 13 RSPB Bird Reserves, three distilleries and a handful of craft brewers – so something for everyone, then.
If you'd like to chat about Orkney or need help finding a holiday to suit you we're very happy to help.

Heart of Neolithic Orkney UNESCO site
1. Heart of Neolithic Orkney UNESCO site
The first of these four magnificent Neolithic sites is Skara Brae, considered one of Europe's finest Stone Age villages, and only discovered in 1850 after a storm blew the sand dunes and turf away. Maes Howe is an chambered tomb and cairn, and there are two ceremonial standing stone circles: the Stones of Stenness and the Ring of Brodgar, all capturing 5,000 years of Orcadian life.
2. Hoy
Probably the wildest of the islands, and most elevated, it's most famous for giant 137m sea stack, and climbers' favourite, Old Man of Hoy. However, Hoy is heaven for walkers and bird watchers too, with mountainous moorland rising to a peak at 481m on Ward Hill. St John's Head is also the highest vertical cliff in UK and visible on boat trips around the island. A glorious, stratified red sandstone sight.
3. Kirkwall
On The Mainland, the name for the archipelago's main island, Kirkwall is Orkney's capital, and port of arrival in many cases. It was once a Viking hub, as you can see at 11th-century St Magnus Cathedral, the most northerly cathedral in UK. Historians will also enjoy the Orkney Museum and Wireless Museum but for an historic and contemporary flavour of Orkney, the town's Highland Park Distillery is a must.
4. Southern Isles
Burray, Glimps Holm, Lamb Holm and South Ronaldsay Islands are adjoined by causeways to The Mainland. Uninhabited Lamb Holm is the site of a gorgeous Chapel built during WW2 by Italian prisoners of war. They also built the causeways, known as Churchill Barriers, as important naval defences. The largest island is South Ronaldsay, with a population of 900, mostly around the pretty town of St Margaret's Hope.
5. Stromness
This elegant 18th century port town grew up around shipbuilding and the boom in explorers and merchants heading to the Americas. Hudson Bay Trading Co. recruited big time here, taking local men to remote communities. Many married Cree Indian women and then returned; there is still Cree ancestry here today. It was also base for thousands of service people during WW2. Today it's a hub of arts and music.
6. Westray
A dramatic island for walkers, this northern island has a smaller one close to it called Papa Westray, or Papay. A 90-minute ferry journey from Kirkwall takes you to this wonderful wild island, where highlights include a walk to the western cliffs and Noup Head lighthouse, the medieval Noltland Castle, superb bird watching for Peregrine falcons and many more, as well as endless photographic opportunities.
More about Orkney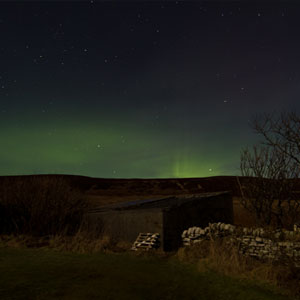 The best time to visit Orkney is anytime you can get there, really – although in winter, it is not so inviting, to be sure.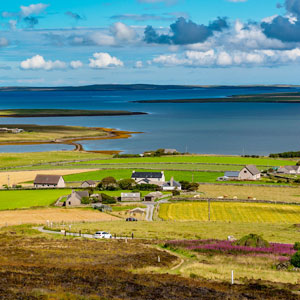 Walking holidays in Orkney don't just impress with their dramatic coastal scenery – magnificent as it is.