This is the story the world over when the big liners loom forebodingly, waiting to drop their load, so to speak. To date, there has been little research into the actual impact of giant cruise ships on the marine environment, until 2014, when Friends of the Earth produced a league table of the leading players in this field, and how they fared in terms of their environmental footprint. The four main criteria being assessed were: how transparent the companies are about their environmental policies; how much they pollute the air when docked; how much they comply with water quality regulations, and how advanced their sewage systems are. The research reports on 16 major cruise lines and 167 cruise ships. You can check out the results
here
, and see how shocking the difference is between the Carnivals and Costas, Regents and Royals in terms of their heavy footprints.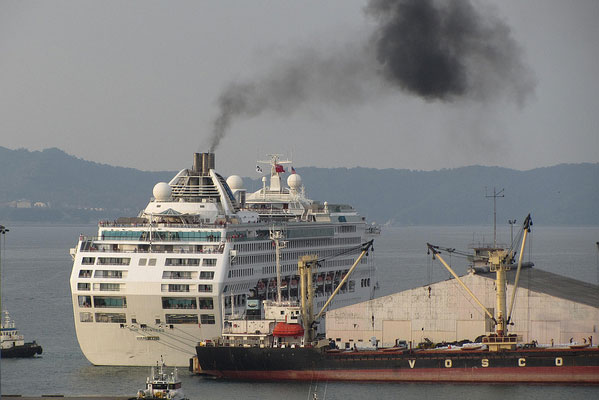 What you can do
As well as supporting organisations like Friends of the Earth, it's a no brainer. If you want to travel the seas, look into small, more responsible ways to do so, and there is no shortage of exciting alternatives out there. Alternatives which connect with local communities and culture, and where protecting the marine environment is at the core of what they do. There are also organisations which seek to lead the way in terms of responsible small ship cruise business, such as in Svalbard, where cruise companies should be working with and following guidelines laid down by
the Association of Arctic Expedition Cruise Operators (AECO)
. And if you want to find an ecologically sound boat trip in the Galapagos, check out the Smart Voyager certification, created in 2000 in partnership with Rainforest Alliance. And if you feel that staff are being mistreated on any cruise ship, big or small, then contact us, or Tourism Concern.
* Mintel
** Cruise Ship Squeeze, Ross A. Klein (2005)