Walking holidays in Orkney
There's something going on in Orkney. In 2011 this archipelago off the north coast of Scotland welcomed
36,000 tourists
. By 2017 that figure would almost quadruple. Cruise ship arrivals have surged as well, dropping off then rapidly shuttling away again in
excess of 95,000 passengers
every year.
They come because Orkney has something very special to offer: wildly dramatic coastal scenery, fascinating historic sites from world-renowned Neolithic ruins to the more recently built curio that is the Italian Chapel, and a thriving population of birdlife in some of the RSPB's most celebrated reserves.
So while we're not well-disposed towards cruise ship tourism and
all the problems it causes
, we certainly can't fault people for their interest in Orkney. But there's a much more enjoyable and sustainable way to explore these beautiful islands: on foot.
Our top Orkney Holiday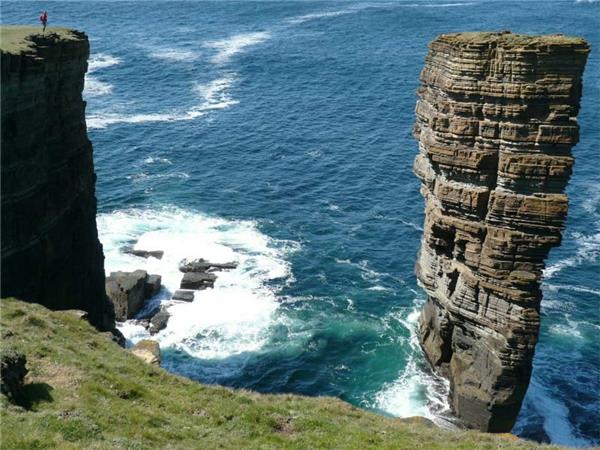 Discover the Orkney Islands on this wilderness walking trip
From
£2245

to

£2345
7 days
ex flights
Small group travel:
2024: 6 Apr, 20 Apr, 4 May, 18 May, 6 Jun, 15 Jun, 29 Jun, 24 Jul, 4 Aug, 17 Aug, 14 Sep, 28 Sep, 12 Oct
If you'd like to chat about Orkney or need help finding a holiday to suit you we're very happy to help.

Walking in Orkney is without doubt the best way to enjoy these sea-swept landscapes with their unique heritage and wildlife. As David Kay from our specialist partner Ramblers Holidays puts it: "When the cruise ships are in they can immediately double the population of Kirkwall. We have to coordinate closely with the bus company on cruise ship days to ensure our groups can get where they need to, but that also gives us the advantage of knowing where the cruise groups are going to be and when so that we can avoid them. In truth, though, they stick to the honeypot sites, and within a short walk you're in a completely peaceful atmosphere again."

Accompanied by knowledgeable local guides, often experts on Orkney history or birds, you'll roam between remote beaches, turf-roofed fishermen's huts, small villages and spectacular clifftop viewpoints, on well-marked trails across open heath, moor and hillside.

There are distinct advantages to walking with a guide in Orkney. Hiking alongside a local opens your eyes to elements of nature and culture that you might otherwise miss while glued to your own map and compass. A professional guide will ensure that you stick to marked trails, avoiding damaging vegetation, and that you keep a safe distance from the wildlife. They can bring to life tales of Viking conquest and how prisoners of war managed to construct a charming little chapel from old Nissen huts, convince you that Orkney whisky tastes better than any other when you're visiting an island distillery, and tip you off as to where your best chances are of catching sight of a whale off the coast. They help you elude large coach groups with practised skill, and in return, you'll be providing valuable employment and income for communities that often rely upon it.
Most of the Orkney islands are low-lying, and the walking here is not especially demanding if you're reasonably fit. That leaves you plenty of time each day to wander Neolithic sites such as Skara Brae, the Standing Stones of Stenness, or the Ring of Brodgar. You might pause at Skaill House, a 17th-century family home, the 12th-century St Magnus Cathedral built from red sandstone, or a noisy seal colony.

Staying on Mainland (a slightly confusing name for the largest island), you can dart about by ferry to Hoy with its towering cliffs and famous sea stack, or Rousay, 25 minutes away, with arches and blowholes on its coast and a moorland interior managed by the RSPB where you might encounter puffins, kittiwakes, razorbills and shags.

David Kay agrees the birdwatching here is among the finest in the UK: "You won't see much land-based wildlife, but the birdlife here is second to none. One of the specialist guides that we use is a top birdwatcher, and has led some amazing tours. In the last few years, however, he's reported a decline in sea birds, your puffins and guillemots, likely due to a lack of food. Possibly you'll see whales but it would be unusual. Porpoises are more common but you would still need binoculars."
Small group walking holidays in Orkney have numbers capped at 22, minimising your impact on the environment and communities, while still allowing you to stay at smaller hotels that cannot accommodate coach groups. Full and half-day walks cover routes at a moderate pace, with maximum distances of around 14km, and ascents and descents of around 600m.

Trips operate between May and October. The summer months can get crowded as the cruise ships dock in greater numbers, so there is much to be said for going earlier or later in the year – not least because you're spreading income to local people outside peak season.

David Kay has his own suggestions on the best time to go: "Orkney in winter is pretty dismal as the days are so short. June, however, is ideal as there is very little darkness: sometimes just two hours. I also recommend Orkney in September, as there is the potential to see the Northern Lights."
To get to Orkney, you can either fly or get the ferry over. From Aberdeen, it's a comfortable six-hour or so voyage; from Scrabster, it's just 90 minutes but getting there will take you a while. A new
ferry from Caithness
, meanwhile, is billed as the most environmentally friendly in Scotland. In 2017, a proposed
visitor tax
was mooted and met with anger, but if overtourism here worsens, it may yet be seen as part of the solution, potentially raising funds for conservation.
David Kay is open to the idea, with some reservations: "As far as a visitor tax goes, seeing how the money would be spent is the issue. I think it should be applied fairly so as not to penalise 'good tourism' in Orkney. Our trips directly benefit the local communities whether it be hiring local guides or using locally owned accommodations and restaurants. But I can certainly see the benefit of placing a tax on cruise passengers, as they come in such large numbers but it's rare they'll purchase more than a few trinkets."
You'll be based on Mainland, staying at a locally owned hotel moments from the quay in Stromness, a port town with a rich maritime heritage. In centuries past, ships bearing explorers and merchants would set out from here to the Americas.
Your evenings can be spent in a nearby pub, getting to know fellow guests or reviewing your photos – don't expect great things from the Wi-Fi during peak tourist season, though, as it
gets a little strained from overuse
. Another good reason to use a guide then, as your Google Maps won't be as reliable here. On some trips an RSPB ranger may also visit in the evenings to talk about their work in Orkney and shake the tin. Give generously because, as you'll quickly appreciate after a few days walking, their efforts here are fantastic.
More about Orkney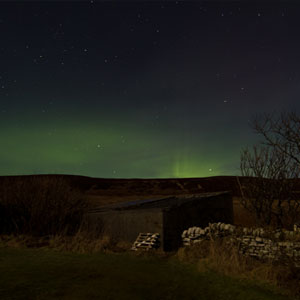 The best time to visit Orkney is anytime you can get there, really – although in winter, it is not so inviting, to be sure.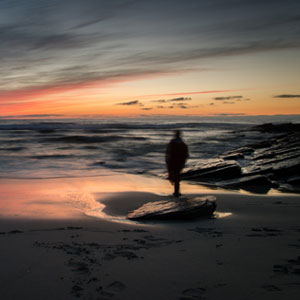 This Orkney travel guide is just a quick glimpse of just some of the island idylls that await in this archipelago.