Over 50s volunteering in Kerala
If you've ever asked Google 'Is my old laptop worth anything?' you'll know that the answer is often disappointing. You're asking in the wrong place. Instead, ask Ridhi Patel, the founder of our Kerala-based specialist, Volunteering Journeys: "We want to start IT classes, but we need a lot of computers," she says. Two years ago she set up a women's group, where local people could learn English from international volunteers who come on a
volunteering holiday
here. Now she's asking that they come with their tech in tow. "If anyone has any old laptops they can bring, a lot of the ladies want to learn IT." It's enough to make you slide that old Dell out from under your bed again.
The women in the centre are keen to learn. "They come from conservative families; they got married at an early age and couldn't pursue an education," Ridhi explains. "They've always wanted to but then they were raising kids. They don't have that excess income to pay for lessons, so they come to the centre." Ridhi is based out of Fort Kochi, a historic region in the seaside city of Kochi (or Cochin) in Kerala.
Introducing Fort Kochi
If visitors have an idea of India, it's probably changed by the time they arrive at Fort Kochi. They land at Cochin International, the world's first solar-powered airport; but soon they're pulling up on the shore of a different world altogether. In Fort Kochi itself, 14th-century Chinese fishing nets are still lined up along the seafront, and mosques, churches and temples sit on each street corner. They can visit the Jewish Quarter at the weekend, for antiques markets. "India can be quite intimidating and overwhelming but Kerala is very different," Ridhi says. "Fort Kochi is very eclectic and a lot of different religions are merged together here." Kerala's slogan is 'God's Own Country', and it's written on every street sign. "It's a lot more laid back," Ridhi says. "It's much calmer. And it's much more cultural so it resonates well with over 50s looking for a piece of India but not 'in your face' India."
Introducing the volunteers
To the women's group in Kerala, an old laptop is very valuable indeed – but so is its owner, especially if the owner comes with a bit of life experience, "maturity and openness," Ridhi says, are the best attributes a volunteer can bring. She explains that the women's centre is a real draw for many volunteers in their fifties and over, who can bring some dinner party wit to a new setting. You don't need IT skills to help out – just an ability to hold a conversation with someone new. "Initially I felt unprepared," says Gillian Perrott, who went on this trip in 2017, "however it was all in my head, everything that I needed was there."
If you're slightly intimidated, you're not alone. Coming to the centre in the first place can be intimidating for Fort Kochi's women. Lessons are totally free but the centre isn't at capacity. Ridhi and her team have done a lot of work to encourage local women to enrol. "Slowly but surely, it's growing," Ridhi says. She tells the story of how at first, they were going into local homes, then squeezing into a room at their volunteer house as demand grew. Now, they have the women's centre, suitably equipped with whiteboards, teaching resources and a small but growing collection of laptops. Since the beginning of 2020 they've had 13 new joiners, and been teaching 35 women.
The women's centre isn't Ridhi's only project in the area. She started by enrolling international volunteers in the local school to teach English to underprivileged primary school children. "Volunteering Journeys started in Kerala – this is one of our flagship operations," she explains. The organisation now supports three local government-run schools. English-speaking volunteers supplement the schools' traditional rote learning with a more hands-on approach, teaching kids social skills as well as conversation.
Why English?
The idea for the women's centre came about because of homework. "We had a lot of mothers from our school who wanted to help their children with their English homework," Ridhi explains. These women start learning for their children, but they continue to learn for themselves. Most people in Kerala speak Malayalam, but English is very useful, especially in the tourism industry.

Some of the women run guest houses, and learning English helps them interact with their international visitors. "They love the sessions," Ridhi says. "They feel really empowered by the fact that they can speak to someone outside their community. They say things that they would never feel able to share, and talk about their families in a candid way."
Closing the gap
The United Nations has set a number of global sustainable development goals for 2030. India's gender parity targets – set to make sure that men and women receive the same education and the same advantages – are ambitious, but the country has made good strides in women's education.
Women now have 100 percent enrolment in primary school and for every 10 literate male youths aged 15-24 there are nine literate females in the same age bracket. In 1991, 0.6 women attended secondary education for every one man – but more
recent statistics
from the World Bank show that this disparity is closing rapidly. The benefits of gender parity will be felt by the current generation, not so much their mothers. Ridhi's centre helps women aged 20 to 70, who have missed out.
What does over 50s volunteering in Kerala entail?
What is over 50s volunteering?
First off, over 50s volunteering projects suit people of all ages, but might be of particular interest to you if you feel you've already 'done your time' roughing it, and are after a little more comfort. Many projects come with the option of private rooms, which is great if you've outgrown the shared dorms of your backpacking youth. The schedules will have tasks that can be adapted to suit different fitness levels.

This sort of volunteering often involves projects where having a bit more life experience is very valuable. "They've had much more interactions outside their culture than younger volunteers," Ridhi says, which comes in handy when the project is all about meeting and working with a variety of local women.

Teaching projects require lesson planning and organisation, which, if you've had kids yourself, comes naturally. "Over 50s are pretty good at the planning – a lot of them have kids. Some of them mentor people or have staff under them at their jobs," Ridhi points out.
What will I be doing?
You will choose your project before you go, and see it through for the duration of the stay. You can help at the primary schools, or, if you have a specialised skill – for instance, in healthcare, you could assist in that line of work.

If you volunteer at the women's centre, you'll take part in morning and afternoon sessions with the group. You'll be assigned between two and five women to speak with for each session, and given topics to talk about. You could speak about anything from healthy eating to the environment, and you might get together and play a few games, too. You are expected to spend an hour or so every day planning your lessons. The centre is slowly starting to introduce business skills and IT skills to the sessions, but it's harder to do this than you'd think. "It's very difficult to implement a strict structure on lessons," Ridhi adds, "because we don't know the skills of the volunteers."
What do I do in my free time?
There's another school in Kerala – the dance school, which will put your apprehensions about teaching into perspective. It takes 12 years to teach the intricate art of Kathakali at the Kerala Kathakali Centre. The art form is characterised by the expressive facial expressions of its dancers, as well as their elaborate costumes, and you can arrange to take a tour, or watch a performance. Alternatively, you could be pupil for the day: the volunteer centre can organise language lessons or yoga classes. To truly relax in your free time, spend the weekend on Fort Kochi's famous backwaters, sleeping on a houseboat.
Where will I be staying?
Stay in a volunteer house, where volunteers from a few different projects all live together. You can stay in shared dorms, or you can upgrade to a private room. Volunteers learn a lot from each other, sharing warm cups of chai and slices of cake at the group meetings and enjoying home cooked Keralan meals every day. Keralan cuisine is great for vegetarians, but interestingly, the state is one of the few in India that also serves beef. The staff at the volunteering house have offices on site – and the local women who run this project are, as Ridhi points out, "A women's empowerment initiative in itself."
Yoga and volunteering
Wellness is just part of life for many Keralans, as you'll find out when you attend a community yoga class. You can bookend your days of volunteering with morning and evening yoga classes on a specialist
yoga and volunteering holiday in Kerala
. In the daytime, you'll help at the local school, but not before a dose of Hatha or Ashtanga style yoga. For Shirley Redpath, who booked a yoga in India and volunteering holiday in 2016, the experience was life-changing: "For everything we gave them I feel sure we took away far more in terms of understanding, self-confidence and the warmth."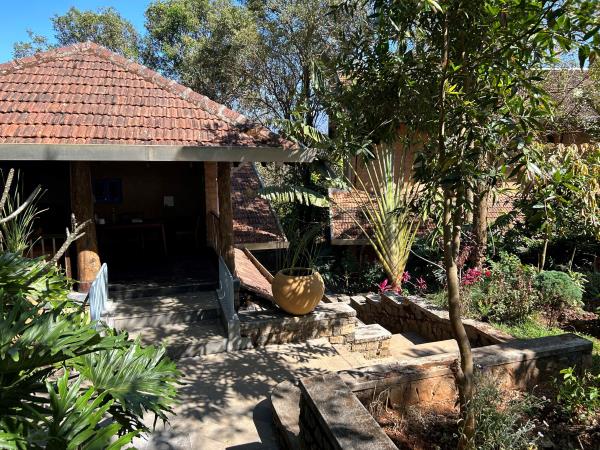 Engage with and support forest-dwelling tribal communities
From
Rupee117000
14 days
ex flights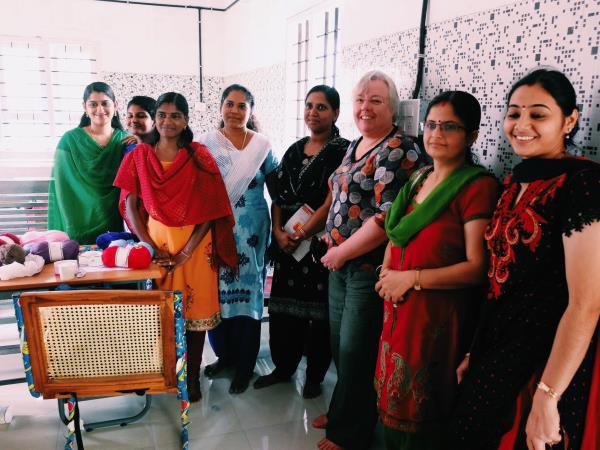 Use your 50's to travel and give back to the community!
From
US $1395
4 weeks
ex flights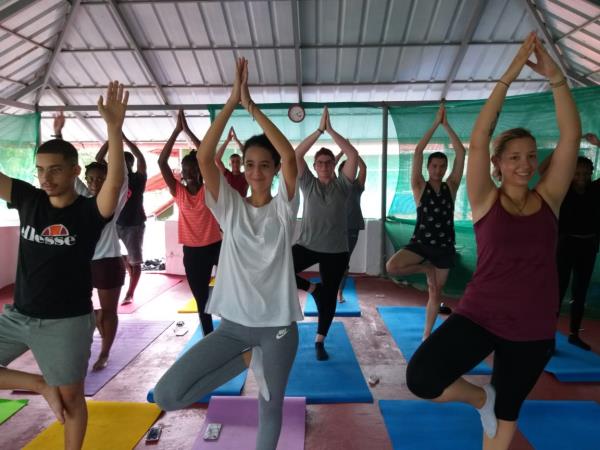 Enjoy yoga and volunteer in Kerala, south-west India
From
US $1350
4 weeks
ex flights
If you'd like to chat about Over 50s volunteering or need help finding a holiday to suit you we're very happy to help.

When is the best time to go?
The volunteer project runs all year around, but you might want to avoid the summertime, unless you want to work alongside a lot of students. "The best time for over-50s to come is November to March," Ridhi says. "This is the best time in terms of weather. In the summer it does get a little bit hot." She warns against coming in June and July: "There are a lot of students out volunteering, so we don't recommend over 50s come then." In spring, there are a lot of holidays and school children in Kerala are off for their long break between April and May. If you want to help at the school during this time, you'll be helping at a special summer camp.
More Over 50s volunteering articles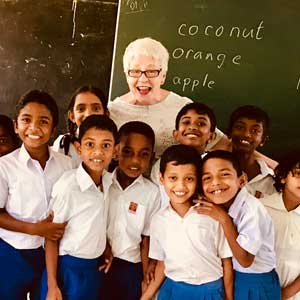 Immerse yourself in a project that benefits local people and wildlife.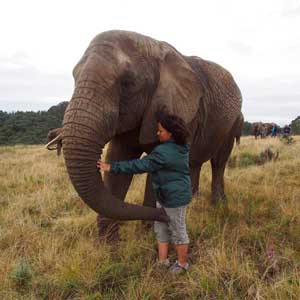 There are hundreds of exciting and important projects running around the world.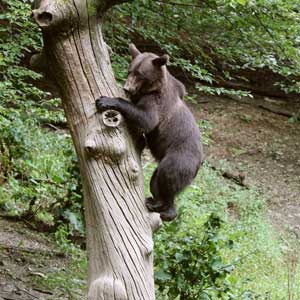 One of the most popular options is to help at a bear sanctuary in the forest.