Saudi Arabia travel guide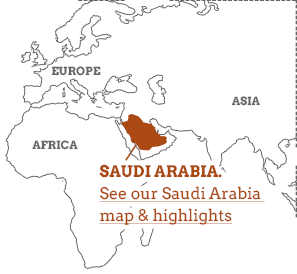 Saudi Arabia wants tourists to come and to enjoy its five UNESCO sites, its food and hospitality – and be accepting of its religious conservatism and its gender segregation. The country is willing to play by some new rules to entice international tourists. This means previously unheard-of events: unmarried couples sharing hotel rooms, women in western clothes (but only if you're just visiting – even then, there are rules to follow). For many, this isn't enough of an attraction. Not everyone will want to visit the most repressive country in the world, not until it changes its attitudes towards women and towards the LGBT community.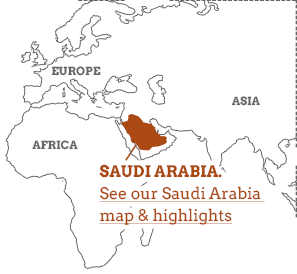 Saudi Arabia has five UNESCO sites: Historic Jeddah, Riyadh's Al-Turaif District, the Ha'il region rock art and the Al-Ahsa oasis. And Mada'in Saleh, whose rock-cut tombs are second only to Petra.

It's still difficult to visit Saudi Arabia, even if you want to go. The country isn't used to tourists, and not every would-be attraction is fully open yet – or easy to reach. It's expensive, too: transport, tour guides and places to stay are still priced for the international business traveller. But if you're willing to play by the rules, ambassadorship is your reward. Speak to ordinary people and be part of a cultural exchange that's nothing like the one you did at school.
Saudi Arabia is...
Very religious and very new to tourism.
Saudi Arabia isn't...
A good place to be a woman.
What we rate and what we don't
Cultural tours
You don't have to sit in a Red Sea resort, or slowly freeze in an air-conditioned mall. Cultural tours are the way to go to get a better perspective of the country. You'll need to be patient, though. To prepare for a new influx of tourists, Saudi Arabia is sprucing up its UNESCO sites. Mada'in Saleh is Saudi Arabia's answer to Petra, but is currently closed until the end of 2020 for conservation, Historic Jeddah has scaffolding, and Al-Turaif in Riyadh is having work done. At the moment, Saudi Arabia isn't quite ready.
Home cooking
Saudi Arabia's restaurant scene isn't currently tourism-friendly. The current patrons are a combination of very rich, in possession of a company credit card, guest workers and migrant workers, and there are curtained 'family' spaces so women can't be seen. Yet Saudi Arabia's cuisine is a generous one: rice, spices and meat come together in all sorts of magical ways, especially for special occasions. At the moment it's hard to seek out the authentic unless you get an invite home.
Speaking to people
It's a country where unrelated men and women cannot interact. But some tours are looking to find opportunities for women to speak to local women, whilst men can speak to local men. Bear witness to one of the most repressive societies for women from the inside – and find out what life is like when your movements and rights are so tightly controlled. Remember to be respectful, "Obviously, ask questions, but remember that you're not a political journalist, so be careful about trying to 'change the world'," Marc Leaderman, from our specialist operator Wild Frontiers, advises.
Mada'in Saleh
In the past, Saudi Arabia has shown little regard for its pre-Islamic history, but when this archaeological site fully reopens in 2020 it may be considered as second only to Petra. There are 131 rock-cut tombs standing in the desert here, carved straight into sandstone rock. They're the enduring legacy of the Nabateans, an ancient civilisation who settled here in the first century CE and traded spices with the Romans.
Jeddah
A trip to Al-Balad, the old town in the middle of Jeddah, feels like a trip back in time. The old coral houses have elaborate screens over their balconies, sternly reminding you to mind your own business. Yet Jeddah is a breath of fresh sea air in some ways: rules are a little less strict for local women here, and it's more creative and cosmopolitan than the capital.
Arabian hospitality
Arabian hospitality might not be widely exported, but that doesn't mean it isn't wonderfully generous. In true Middle Eastern tradition, guests will get a surfeit of cardamom coffee, candied dates and sweets at hotels. Coffee shops are everywhere, but expect segregated seating. If the 2018 murder of Jamal Khashoggi at Istanbul's Arabian embassy is anything to go by, Arabian hospitality doesn't seem to extend to dissenting journalists.
Red Sea Project
Promotional posters show water so blue and island beaches so white that the scene seems almost Maldivian, but the stretch of coast between Umluj and Al Wajh is part of a huge government development project. The authorities are planning 'hyper luxury hotels', marinas and an airport. In a country that uses four times more water than naturally renews, this luxury infrastructure is only bad news.
Riyadh
You might fly into Riyadh (and its airport doesn't have a great reputation for speediness, or giving warm welcomes), but there's not much to do in the city. Saudi Arabia's capital doesn't have a wealth of sites, museums or attractions. Brutally, most people seeking entertainment will drive the hour or so out of the country to Bahrain or Doha, Qatar. What's more, currently Riyadh's UNESCO-listed ad-Dir'iyah can only be seen from the outside as restoration takes place.
Disrespect
Play by the rules. You've chosen to visit, so you need to respect the 'my house, my rules' of your host country. That means observing the dress codes, which are especially strict for women, not attempting to go to places off limits to non-Muslims, and not eating in public during Ramadan. And don't interrogate your guides: you're here for a holiday, not to spread an agenda.

Marc Leaderman from our specialist operator Wild Frontiers advises against putting local people in an awkward position when you travel abroad: "I know you want to ask controversial questions, but take it easy. We all want to ask those questions but there's a time and a place and you need to gain people's trust. And at the end of the day, remember: you get to go home, they don't."
Our top Saudi Arabia Holiday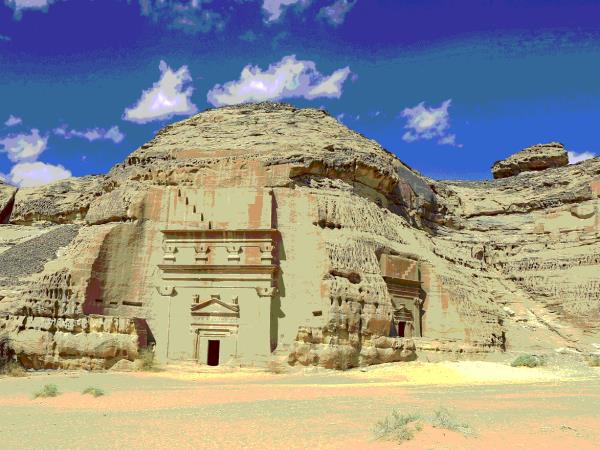 Discover the highlights of mysterious Saudi Arabia
From
£3449
8 days
ex flights
Small group travel:
2023: 2 Dec
2024: 18 Feb, 7 Dec
2025: 15 Feb, 6 Dec
If you'd like to chat about Saudi Arabia or need help finding a holiday to suit you we're very happy to help.

Food, shopping and people
Eating and drinking in Saudi Arabia
Restaurants, like much of life, are segregated in Saudi Arabia. Women sit in the 'family zone' and unattached men sit in the 'singles' zone. Once seated appropriately, you'll find the kinds of Middle Eastern favourites you'll see in many countries in the area. Vegetarians, rejoice – there's falafel everywhere, whilst in Jeddah there's fresh fish. Saudi specialities include kabsa, a rice and meat dish, and mandi, similarly meaty, rice-y and spicy, which originated in Yemen and is traditionally cooked underground in a tandoor oven. With alcohol prohibited, your drinks order should focus on the sweet tea (karak, similar to chai), cardamom coffee and rainbow of delicious fresh juices and mocktails. Whilst you sip, snack on dates and filled chapatti.
People and language
No country is as gender-segregated as Saudi Arabia, where local women must wear an abaya at all times (anyone dressing improperly risks being accosted in the street) and eat, shop and live separately from any men from outside their families. People live under an absolute monarchy, and there are severe punishments for disobeying the law. Perhaps no country is so visibly religious, either. Saudi Arabia has its own religious police, the mutatawwi and all shops and offices close for prayer at intervals throughout the day.
Saudi Arabia's official language is Arabic, and it beautiful script is hard to read for people accustomed to the Roman alphabet. Religion is a huge part of everyone's life here, evidenced in everything, including the way people greet each other: 'as-salaam alaykum' means 'peace be upon you' – to which the traditional response is 'wa 'alaykum as-salaam' 'upon you be peace'. Learning to say 'no, thank you' is useful in souks, to avoid being pressed into unwanted purchases.
Merhaba – Hello
Na'am – Yes
La shukram – No, thank you
Gifts and shopping
Shopping is a gendered issue in Saudi Arabia. Not all malls will allow women to try items on, yet they remain one of the few areas of public life where women can participate. There are women-only floors where women can shop freely, removing their headscarves (this, extraordinarily, is to stop men sneaking in, posing as women). Swarovski-adorned abayas and designer handbags have become accepted status symbols among wealthy Saudis, of which there are many.

Giant malls, like the enormous Dead Sea Mall at Jeddah, might not be to every traveller's taste (or within their budget). This is an expensive country and you won't find many bargains. The local currency is the Saudi Riyal (SAR) – spend it in a spree at a speciality souk instead. These sell silver, gold and incense: look out for precious oud and frankincense at the latter.
How much does it cost?
Local guide for a day: £400
Lunchtime falafel stop: £7.50
A brief history of Saudi Arabia
Arabs have been known to live in the region since 853 BC, but the Arabian Peninsula's most memorable ancient civilisation was the Nabateans, who also built the city of Petra. They defeated the Lihyanites (another civilisation in the neighbourhood) in 65 BC, and soon built their 'second city' at Mada'in Saleh, in Hejaz, modern day Saudi Arabia. Its incredible rock-cut structures have stood the test of time in the desert and can still be visited today. The Nabateans traded incense and spices from India with the ubiquitous Romans, whilst in the north, Queen Zenobia held off the Romans from her Palmyra-based kingdom.
Read more
More about Saudi Arabia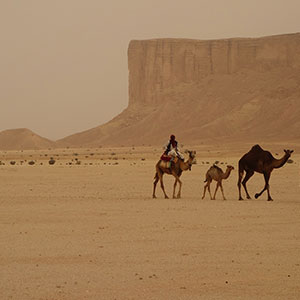 We don't need to tell you that Saudi Arabia can get very hot. Riyadh, sitting on a desert plateau, can see 50°C on its thermometres in summer.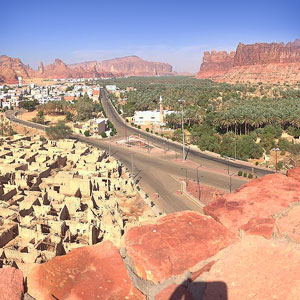 Don't underestimate the size of Saudi Arabia. It's the biggest country in the Middle East and the 13th largest in the world, and its key sights are spread out across the desert.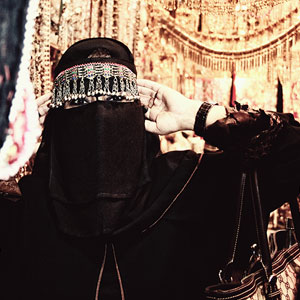 Make no mistake, Saudi Arabia is very, very new to tourism. The world might be in a rush to visit, but coming here shouldn't be a snap decision.