You have to love Shetlanders for the fact that their biggest festival is in January, a festival of fire known as 'Up Helly Aa'. It has been held since the 1880s because Shetland is not all about tourism; it's real. It's there to be adored, but very much on Shetlanders' terms. And Shetlanders' terms are not necessarily Scottish ones either, their roots being Nordic just like their neighbours on Orkney. At Up Helly Aa, for example, they burn a Viking galley ship as the festival finale.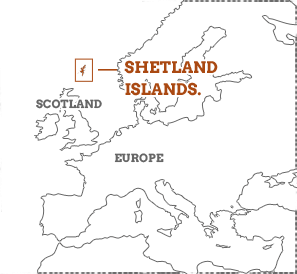 The highest point on Shetland is Ronas Hill at 450m, also known as a Marilyn. As opposed to the Scottish giant 'monros', apparently. It's windy up there though. Hold onto your skirts.

With about 100 islands in this archipelago, accessible on an overnight, 350km ferry journey from Aberdeen, only 20 of these wild and wonderful islands are inhabited. The rest are home to seals, birdlife and even otters, which come out to play on the beaches in daylight – unlike in the rest of the country where they tend to be nocturnal. Like we said, Shetlanders do things their way. So much so, even the midges stay away.

Read our Shetland travel guide for more details.
Shetland is…
an archipelago of 100 islands, 100 miles off the mainland's northern tip.
Shetland isn't…
just about tiny ponies. And it is far from diminutive.
Shetland map & highlights
Most journeys to Shetland start on the overnight ferry, meaning that you arrive in good time to spend the whole day exploring Mainland, the largest island and home to the elegant 17th century capital of Lerwick. Walkers will love hiking up Ronas Hill, the most elevated spot in Shetland, a circuit around Noss Island or out to St Ninian's Isle with a natural causeway that leads you to an island packed with cultural and natural heritage. Shetland is also the perfect ornithological odyssey for many, from its indigenous wrens to Noss Island's famous puffins. And it's a veritable journey through history for others, with everything from Neolithic to Norse at every turn.
1. Jarlshof & Sumburgh Head
This Neolithic settlement was revealed during 19th century storms. Its name, Jarlshof, was taken from a Walter de la Mare fictional house set in the Sumburgh Peninsula. It grew as a settlement into the Bronze Age, with underground passages and evidence of Iron Age brochs (round stone towers) as well as Norse farmsteads. Don't miss the Sumburgh Head Lighthouse and visitor centre at the peninsula's tip.
2. Lerwick
On the largest island, this capital is home to a third of Shetland's population. That's 7,500 people tucked into this 17th century sandstone town, stretching down from Hillhead to the shore. Lerwick first became wealthy on herring fishing, and then on oil production. Highlights include the remains of Fort Charlotte around which the town grew, and the ancient 'lodberries' warehouses with their foundations in the sea.
Mousa Island & Broch of Mousa
3. Mousa Island & Broch of Mousa
Take a boat trip out to this stunning island, uninhabited since 1853, when the last of 11 families left. The name is Norse, meaning 'mossy', and its red sandstone cliffs and grasslands are a RSPB Reserve with treats including the storm petrel, hen harriers and Shetland wren. It is most famous for its 'broch', considered by many to be the world's finest Iron Age tower, which you can climb for finest views too.
Noss National Nature Reserve
4. Noss National Nature Reserve
The whole island of Noss is a protected nature reserve. Best seen on sea safaris are the massive bird colonies that inhabit the towering Noup Cliffs, such as puffins, fulmars and guillemots. Cradle Holm sea stack is home to black backed gulls and a magnificent sight. Get there by ferry to Bressay Island and then a little inflatable to Noss, where hikers will relish the four-hour Noss circuit.
5. Ronas Hill
The most elevated point on Shetland at 450m, on Mainland, it's accessible via a stunning walk up through barren grass and wetlands, to an ancient burial cairn at the top. There is no fixed path, just head towards the top, the wind picking up as you go, but definitely worth it for the views. Such as out to Collafirth harbour , Yell and Unst islands, and a lot of Atlantic.
St. Ninian's Isle and beach
6. St. Ninian's Isle and beach
This stunning spit of fine sand (aka a tombolo or ayre) links Mainland with St Ninian's Isle, creating a natural causeway out to this uninhabited idyll. Summer tides make it accessible on foot, for a beautiful 6km circular walk to cliffs, an ancient chapel where ancient Pictish silver jewellery was discovered in the 1950s, and through wild grasslands that take you out to Coar Holm, Inns Holm and High Herbi Clett.
Our top trip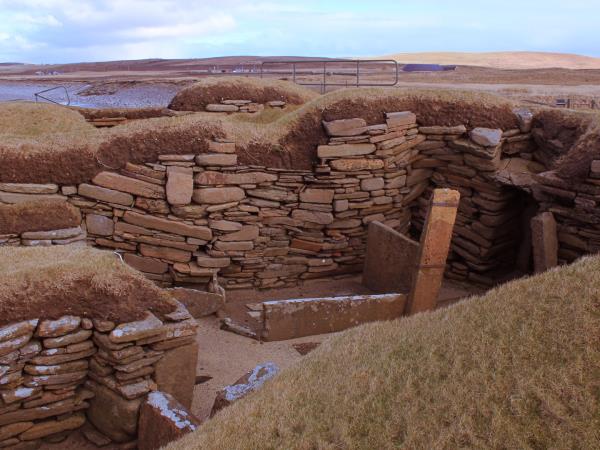 Island hop the wild Scottish Northern Isles on this week's holiday to Orkney and Shetland
From
£955

to

£1045
7 days
ex flights
Tailor made:
This trip can be tailor made throughout the year to suit your requirements
If you'd like to chat about Shetland Islands or need help finding a holiday to suit you we're very happy to help.

More Shetland Islands articles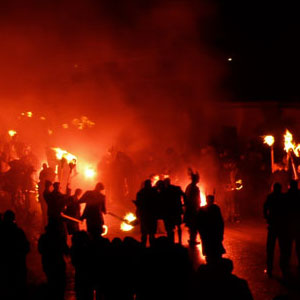 When working out the best time to go to Shetland, our advice is to always let yourself be guided by nature.