Homosexuality is often denounced as "non-Ugandan", an import from the West. It is interesting, then, to learn that homosexual activity was generally accepted in Uganda until the British government outlawed it in the 1800s.

"Kuchu" is the name that gay Ugandans have chosen to describe themselves. The word comes from Swahili, and means "same". One reason that a new word was chosen was because of the negative connotations of the words "gay" and "homosexual" in Uganda; a country notorious for having some of the world's harshest anti-LGBT laws. There are estimated to be around half a million LGBT people in Uganda; a huge community which lives without legal protection.
Since the 1800s homosexual acts have been forbidden in Uganda, with same sex sexual acts between men becoming part of the Penal Code Act in 1950 as "unnatural offences" and "indecent practices". An amendment in 2000 also criminalised it between women, with those convicted facing up to seven years in prison.
In 2009, the proposed Anti-Homosexuality Act (AHA) expanded the definition of these offences, and brought in harsher penalties – with those classed as "serial offenders" facing execution. Capital punishment was also proposed for anyone having same sex sexual relations if they did so with minors, or if they were HIV positive. When the bill was eventually passed in 2013, the death penalty was substituted with life imprisonment; however, seven-year sentences can still be passed for anyone considered to be "promoting" homosexuality, or even for having "the intention to commit an act of homosexuality."
There was international outcry in response to the bill, and several Western governments plus the World Bank have withheld or redirected millions of pounds worth of aid money that was going to be sent to Uganda. Some governments have also offered funding to LGBT organisations within the country.
Attitudes towards the LGBT community

Sometimes I think there's almost a right to persecute LGBT Ugandans, that even speaking about the subject is seen as crying foul to the international community, or being unpatriotic... Do not doubt the ongoing persecution of LGBT Ugandans.

- Frank Mugisha, director of Sexual Minorities Uganda, writing in
The Guardian
Many of Uganda's tribes have a long cultural history of homosexuality, bisexuality, cross dressing and a general blurring of sexual orientations. One example is King Mwanga II, who ruled the Baganda people in the 1880s and was openly bisexual. The original laws forbidding homosexual activity were not introduced by Ugandan rulers, but by the British, under colonial rule in the 19th century.
It is ironic, therefore, that many of the Ugandans who are opposed to homosexuality today claim that this is because it is anti-Ugandan, anti-African. Despite Uganda's sexually liberal history, homosexuality is seen as a Western custom – being "introduced" into the continent as a form of cultural colonialisation. Some people have even suggested that it is being deliberately "promoted" by Westerners as a way to stop Africans from procreating.
These attitudes are strengthened by religious beliefs, as Uganda is deeply Christian. LGBT rights organisations also point a finger at evangelical groups and their opposition to "gay agendas", such as the
US missionaries who arrived in the country in 2009
. In speeches held in front of thousands of participants, they claimed that homosexuality was evil, and explained how to make gay people straight.
In many countries with harsh, anti-LGBT stances, we would emphasise that it is important not to confuse the citizens with the government. People often disagree with the laws of their country. However, in Uganda, for the reasons cited above, it is the case that much of the population shares the government's views, which certainly makes it much harder to visit as an LGBT traveller.
A survey
carried out by the Pew Research Center in 2013 revealed that just four percent of Ugandans believed that society should accept homosexuality.
There are a handful of brave NGOs here fighting for LGBT rights, and a few low-key events, including Pride Uganda. However, these events are seen as "promoting" homosexuality, being held to "recruit" gay people and convert children. "Pride" is sadly something of a misnomer; due to the clear danger of joining such parades, participants cover their faces, numbers are very low, and public spaces are avoided – but even so, they are still seen as a "threat" by authorities. Previous Pride events have been subject to police raids, and August 2017's Pride Uganda was cancelled
after the organisers were threatened with arrest
.
Why is Uganda known for being so homophobic?
Some 34 African countries have harsh penalties for homosexual activity, as do a number of other nations, including Jamaica and Iran. So why is Uganda one of the most notorious?
One reason may be that many of the other African countries – which include Mauritania and Sudan – are not considered to be tourist destinations, so their oppressive laws are less likely to gain international press coverage. But there have also been a number of incidents in Uganda that have propelled gay rights into the international spotlight. One of these was an edition of the local tabloid newspaper called Rolling Stone, which was published with the headline "100 pictures of Uganda's top homos leak: Hang Them." Terrifyingly, the article featured the photographs, names and sometimes even the home addresses of the gay men, and incited Ugandans to take "justice" into their own hands. More articles followed, claiming, amongst other things, that these men were a threat to children. Unsurprisingly, a spate of homophobic violence followed – including the brutal murder of a transgender man – with the victims having no legal recourse.
Then in January 2011, three months after the publication, David Kato, one of the country's highest profile gay rights activists, was murdered outside his home. His death made headlines around the world. The police attributed it to a robbery gone wrong; campaigners refute this. Kato was Uganda's first openly gay man and one of its best known LGBT campaigners. He founded the nonprofit
Sexual Minorities Uganda
(SMUG) in 1994 to fight against anti-gay laws and promote LGBT rights in the country. He was 46 when he was killed.
Learn more about David Kato's life – and shocking death – in the award winning 2012 documentary
Call me Kuchu
.
Our Uganda LGBTQ Holidays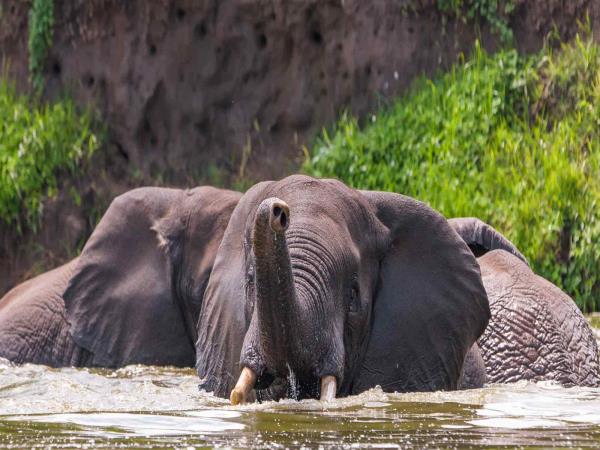 Gorilla trekking & safaris in Uganda's best national parks
From
£7100
9 days
ex flights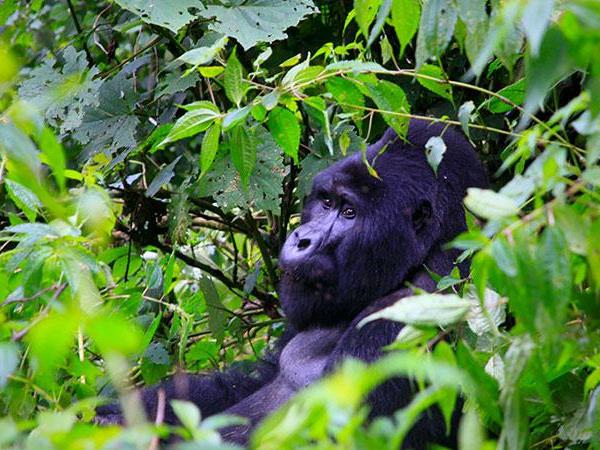 Trek to see the Mountain gorillas and chimpanzees of Uganda
From
£2399

to

£2679
14 days
ex flights
If you'd like to chat about Uganda or need help finding a holiday to suit you we're very happy to help.

It would be understandable if many LGBT – and non-LGBT – travellers chose to boycott Uganda, given the country's shocking homophobic laws and social attitudes towards the gay and trans community. However, we fully respect everyone's right to choose where to travel, and understand the importance of being as informed as possible when visiting destinations with oppressive laws. In addition, there are many reasons why we believe that
boycotting entire countries does not work
, and can in fact do more harm than good.
Tracking gorillas, staying in high end lodges in national parks and taking game drives across the savannah are unlikely to cause any concerns for LGBT tourists. But frustratingly, it may be the kinds of low-key, responsible tourism activities that we promote which are hardest for LGBT travellers to participate in without facing prejudice. These include village tours, homestays and staying in smaller, locally-run guesthouses. Room sharing should not be a problem, but your holiday company should have done their research into whether or not it is advisable to request a double room – or stick to a twin. Similarly, it may be advisable to act discretely during river cruises, market visits and cultural workshops, each of which will entail plenty of local interaction.
Kissing, cuddling and even hand holding in public are frowned upon for straight couples – so travellers here of any sexual orientation are advised to avoid displaying affection in public. Curiously enough, you are more likely to see a man walking along hand in hand with another man, than with a woman – simply as a sign of friendship.
Conservative dress is also expected within Uganda – with both men and women advised to cover at least down to the knee as well as shoulders, and avoid low-cut tops. While Kampala is slightly more liberal (we still wouldn't advise miniskirts, short shorts or anything too revealing), the more rural you go, the more conservative the culture. If in doubt, pack a long sleeved shirt, sarong or pashmina, and light trousers or long skirt to cover up with.
The one exception to this is in Kampala's packed nightclubs, where pretty much anything goes in terms of dress and behaviour – although even here, flaunting your sexuality is not advised for LGBT travellers. Additionally, while hotpants and Lycra may be common in these venues, female travellers may wish to dress more discretely unless they are keen to attract a lot of male attention.
While all the tour operators we work with describe themselves as LBGT friendly, it is worth asking questions to learn more about how this is put into practice in their Uganda holidays. How do they check the accommodation welcomes LGBT travellers? Are they able to incorporate village tours, homestays and explorations of more traditional cultures into an LGBT-friendly holiday? With Uganda, this is even more important than in other destinations, as this is not just about cultural acceptance – but about personal safety.
There are LGBT events in Uganda, such as Gay Pride marches. However, just as we tend to advise tourists against joining any political demonstrations or rallies for safety reasons, we would advise against joining Pride marches or similar. They are viewed as political protests, and can result in arrests as well as violent retaliation from anti-LGBT activists and religious groups. LGBT events have been shut down in the past, and it's common for marchers to cover their faces to avoid being identified as well as being photographed.