Uzbekistan can be confusing. It is Islamic yet it has a lot of Soviet influences, so it is important to get a bit of a handle on cultural conventions. They seem to be quite fluid in some places but then rigid in others. So, for example, pork won't be served in many restaurants due to the fact that it is a Muslim country, but you may be given vodka as an aperitif.
The Uzbeks are very hospitable and love to invite visitors into their homes. You will get etiquette gold stars for remembering to remove your shoes, bring a gift and shake everyone's hands – although some particularly strict Muslim homes don't encourage shaking women's hands, so let your hosts lead on that one. As a guest for a meal (and there is nearly always some food offered wherever you go), you may be asked to start the meal and, therefore, offer a toast. If this is the case, always thank your host in your toast. Sometimes there is cutlery, but most Uzbeks eat with their hand. If you join them in this tradition, it is important to remember to eat only with your right hand. Do also accept everything you are offered, even if you don't fancy another vodka.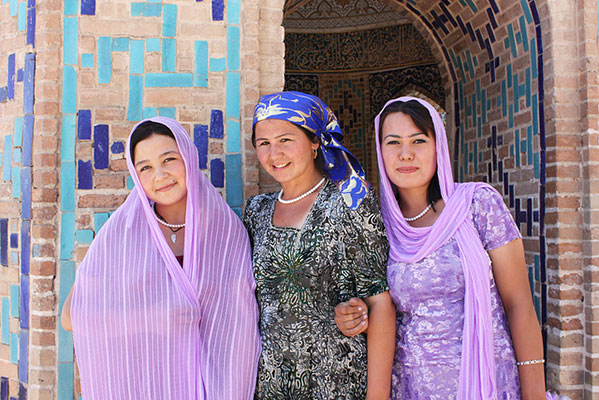 Dress sensitively and cover up in rural areas, or people's homes. The cities are more laid back, but in other parts of the country, respecting the Muslim traditions of keeping shoulders and legs covered is the respectful thing to do. Another important aspect of Uzbek life is respecting the elderly.
In general, do not discuss politics. Uzbekistan was under the rule of Islam Karimov for 27 years, a premiership shrouded in secrets, conspiracies and authoritarianism. It is still more or less a police state and criticising or commenting on the current government is not something people are happy doing.