A volunteer holiday in Thailand can cover an immense variety of experiences: giving an elephant his afternoon bath; hiding food to help rescued baboons, gibbons and bears learn to forage for themselves in the wild; learning to scuba dive so that you can help restore coral reefs off paradise islands, or performing karaoke with classrooms full of kids that use song to improve their English.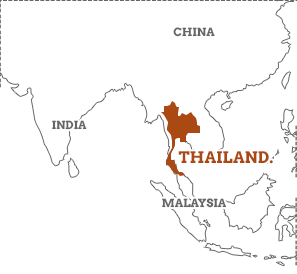 Fun, adventurous and intensely rewarding, volunteering in Thailand is a way to give your holiday purpose, and your travel experience some extra zing.

There's no such thing as a typical day on this kind of holiday, and that's the beauty of it. What you can be certain of however is making friends quickly with fellow volunteers, creating memories for life and also making a far more positive difference than you would by simply lazing on the beach.
Find out more in our volunteering in Thailand guide.
Our Thailand volunteering Holidays
What does volunteering
in Thailand entail?
Practicalities
Your accommodation will vary depending on the type of project that you're involved in, but for the most part you can expect fairly basic shared rooms, sometimes with en suite facilities, and western-style toilets. In northern Thailand you might be accommodated in homestays with a rural Karen community, sharing meals and perhaps also spending a few nights camping – you may also be able to upgrade to 'glamping'. In wildlife sanctuaries you will likely stay at the centre itself, surrounded by the sounds of the animals in the forest, and if teaching in the countryside, expect to be accommodated in a residential village within close walking distance of the school, perhaps living with a local family.

In all instances you will be in the constant company of fellow volunteers, and you can expect to be warmly welcomed and to settle in in no time at all. Volunteering holidays tend to be very sociable, and despite the necessity for an 'all hands on deck' approach there will be plenty of time built into your itinerary for you to relax and look around the area in which you're based. During breaks on longer projects you should have the ability to travel further afield and see other parts of Thailand, too.
Apart from elephant conservation projects, when volunteers aged 14 and over will be able to help with feeding and bathing the residents, you are unlikely to have any direct contact with the animals when volunteering with wildlife. That's for your safety, and theirs, to avoid the transference of illness. Nevertheless, you'll be getting pretty mucky, especially if you're based at a wildlife sanctuary, cleaning out enclosures and preparing food, so bringing old clothes is a must. There is a minimum age of 14 for working with elephants, by the way, because despite their gentle nature, their size can be quite intimidating.
Some projects are self-catering, with shops or supermarkets nearby, while others provide you with three square meals a day, usually a mix of western and Thai cuisine and often vegetarian. All diets can be catered for, with enough advance notice. Clean water in some parts of Thailand can be a precious commodity so to avoid using too much of it, try and bring your own handwash.
Trip durations vary, from a minimum of one week to three months. In cases where significant time and resources are required to train volunteers then the longer you can stay the better. When teaching, students benefit from teachers that stay for a while and of course, if you're planning to work on marine conservation projects you will need to factor in the time to earn a diving qualification if you arrive without one.
Our top Thailand volunteering Holiday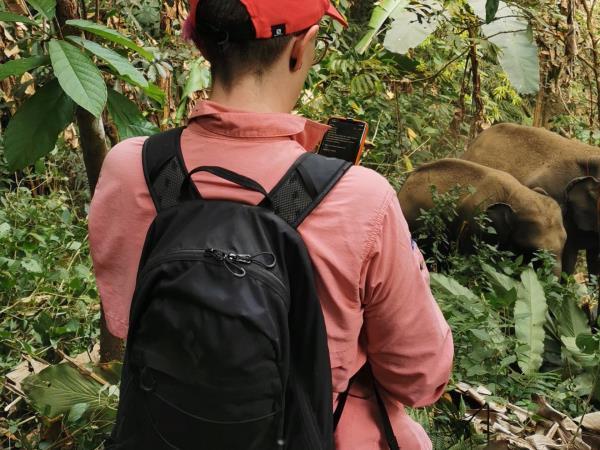 Elephant and Karen Hill tribe community volunteering
From
£450
6 days
ex flights
Tailor made:
This trip can be tailor made throughout the year to suit your requirements
If you'd like to chat about Thailand volunteering or need help finding a holiday to suit you we're very happy to help.

What you'll be doing
Naturally, the tasks involved depend entirely on the type of volunteering project you choose. Many Thailand volunteering holidays see you working at some form of wildlife sanctuary, perhaps one dedicated to elephants, or one where there are many different types of animals. You can expect a very hands-on approach at these places, with plenty of physical labour involved whether that be preparing food for the animals or cleaning out enclosures.

Some trips are quite labourious, and can mean working up to six days a week from 6am to 5pm, while others offer a slightly more laidback itinerary with plenty of free time set aside to explore the local community and nearby beaches. The hours and the chores fly by when you're part of a friendly and welcoming team, all lending a hand where needed.
When to go
Thailand is a year-round destination and as such tailormade holidays can be taken at any time while other small group trips will only be available at certain times of year – teaching, naturally, is only done during school term times while one marine conservation project closes down between October and December. The weather is warmest between March and May, reaching 36°C in Chiang Mai and slightly cooler on the coast. Heavy and sudden downpours are likely in the rainy season between May and October. From October and March it's dry and fairly cool, making this the best time to go in terms of weather.
More about Thailand volunteering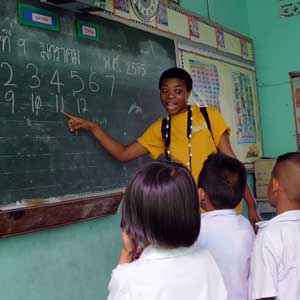 Learn about the many different types of volunteering holidays in Thailand open to you and possibly your family too, from caring for elephants in sanctuaries to marine conservation and teaching English.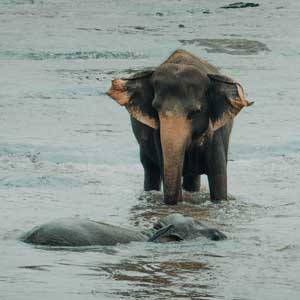 Elephant conservation volunteering in Thailand could be one of the most memorable holidays you ever take, and they also make for fantastic family volunteering trips with kids aged 14 and over.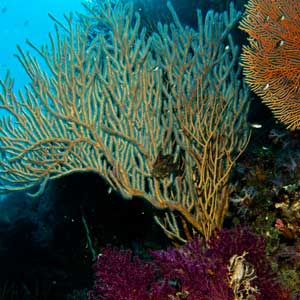 Marine conservation volunteering in Thailand focuses on the depleted coral reefs off Koh Phangan and Koh Tao, and as many of the tasks involve diving, you'll need a PADI or SSI qualification.