Best time to visit Western Ghats

Rivers in the Western Ghats work overtime, draining almost 40 percent of India's water. While rainforests thrive, it also makes them vulnerable to monsoon flooding.

If you'd rather leave the mac at home, avoid the Southwest Monsoon from July to September. On a good year, there might be flooding. Then there are the bad years – flooding and landslides exacerbated by poor dam management displaced almost one million Keralans in 2018. That said, it's still worth considering travelling in rainy season. You'll see impossibly green landscapes and meet fewer tourists. The best time to visit the Western Ghats, however, is after October. You'll be treated to misty cool hill walks and warm-to-hot days in the national parks. Things cool down towards December, when hill towns like Munnar dip below 10°C.
Our Western Ghats Holidays
Things to do in Western Ghats
Things to do in Western Ghats…
The best bird watching guides can tell a bulbul squawk from a hornbill screech in a heartbeat. To see as many as you can, try the 320-species-strong Periyar National Park. Thattekad Bird Sanctuary in Kerala shelters endemic Malabar grey hornbills and more common (but no less impressive) spot-bellied eagle-owls and crimson sunbirds. Then there's Papathy Shola in Kerala, where more endemics (broad-tailed grassbirds and painted bush quails) share the forest canopy with an annual butterfly migration each October.
Bengal tigers, sloth bears, Nilgiri ibexes, lion-tailed macaques – the Western Ghats are filled with some seriously secretive species. Ditch the motors and explore the rainforests and national parks on foot or bike.
Try everything. Coastal states like Kerala fry up fish and coconut curries, while Tamil Nadu is all about vegetarian tiffin snacks. Sip ginger tea in the Nilgiri Hills or head to the tea factories to try the aromatic black tea grown here.
Learn about deforestation. It's easy to dismiss cutting down trees as simply being bad, but it's better to get a handle on the whys. Trees are rarely felled for fun. Locals chip away at the forest for housing, fuel, farming, reservoirs and roads. The best tour guides don't shy away from the whole debate, and can update you on conservation projects that manage human-wildlife conflict.
Things not  to do in Western Ghats…
Skimp on the architecture. The Western Ghats run through five Indian states, so you'll encounter an assortment of beliefs and histories along the way. Intricately carved Hindu temples sit amongst the rice paddies of Hassan. The city of Bijapur ('the Agra of the South') showcases the colossal domed monuments of the Islamic Adil Shahi dynasty. Meanwhile, the columns and statues of the 6th century Badami Cave Temples are carved straight out of the red rock. Although you're probably in the Western Ghats for the wildlife, don't forget about the communities. Roughly 245 million people live in these peninsular states, and their livelihoods depend on the Western Ghats. Choose a homestay and learn about cardamom farming and how river fishermen balance business with tiger attacks. The mild climate means that the forest is still a fruitful place for tribal communities, including the Kodavas settlements around Kodagu and the nomadic Nilgiri Todas. It takes time to spot the Western Ghats' most elusive – and most gratifying – animals. If you zoom around on a whistle stop tour, you won't be able to bookmark the days needed to shadow Bengal tigers or tree-hugging leopards, or spend time chatting with your host family. Unless you're just focussing on bird watching, stretch your itinerary over at least 10 days.
Our top Western Ghats Holiday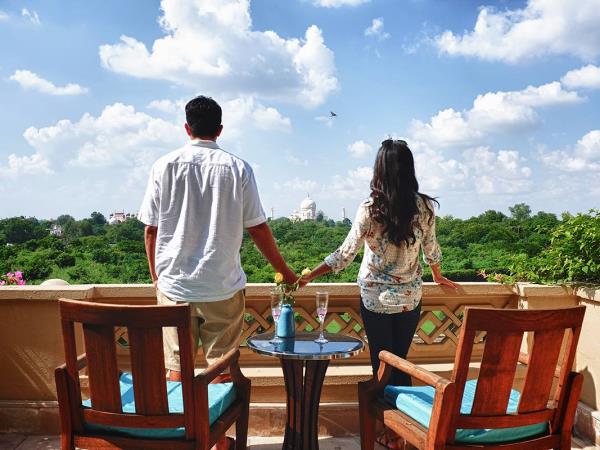 Best of Golden Triangle & Kerala, a perfect intro to India
From £1985 17 days ex flights
Tailor made:
This trip can be tailor made throughout the year to suit your requirements
If you'd like to chat about Western Ghats or need help finding a holiday to suit you we're very happy to help.

Western Ghats holiday advice
Sanjay Oberoi, from our supplier Bespoke India Travel, shares his Western Ghats travel tips.
Road & rail
"Aside from driving on the scenic Konkan Highway, the best way to enjoy the coastline of Karnataka is to take the train which features around 10 stations from Kerala to Goa. It really is a lovely route and a great way to have an authentic Indian experience, if you have the time."
Walk this way
"One of my favourite experiences is the full-day adventure trek on the hills of Wayanad to Chembra Peak. Or the trek to Meesapulimala at Munnar – the Western Ghats' second highest peak. A full day bamboo rafting and trekking through Periyar National Park will be great for those with an adventurous spirit."
Escape the crowds
"Expect crowds in wildlife sanctuaries, soft adventure spots, seasonal waterfalls and many scenic points during weekends, festivals and national holidays, as the majority of Indian tourists prefer to travel to the Western Ghats then. Nowadays, travellers choose the quieter monsoon time for a leisurely drive through the winding roads and plantations."
More about Western Ghats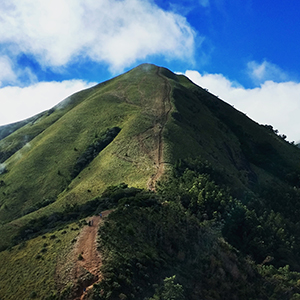 Think India's mountains begin and end with the Himalayas? Think again. Our Western Ghats travel guide unveils a 1,600km-long range that creases the whole western edge of the country. And while the hills might be a quarter of the size of India's most famous peaks, their staggering biodiversity makes them a must-visit for wildlife watchers.