Wildlife tracking on foot in Africa
When you think of safaris, chances are you think of Africa: the romance and adventure of the bush, the awe-inspiring Big Five and the classic game drive. But the increasingly popular walking safari was pioneered in Zambia's South Luangwa National Park, and heading into the bush on foot for a few hours is now a regular feature on
African safari holidays
from Kenya to South Africa. Usually, a walking safari is only a short part of an itinerary, perhaps a brief alternative to the traditional 4x4 jeep excursions or river boat trips and combined with other activities, but there are holidays, especially in
Zambia
, where you will spend the majority of your time following the wildlife on foot, and in
South Africa
you can spend half your time on game drives and half your time walking through prestigious reserves.
Wildlife tracking on foot in Africa is less about the Big Five and more about discovering the smaller creatures, plants and ecosystems that are no-less fascinating, and that people tend to miss when in a jeep. It's rare that you'll be able to get very close to the larger animals as while they're generally accustomed to vehicles, they will keep plenty of distance from walkers – probably for the best! Another important aspect is that you will very often be accompanied by local tribespeople, so that as well as providing income and employment for nearby communities, you also have a fantastic opportunity to learn about the culture and traditions of a region as well as its biodiversity from a friendly and knowledgeable guide.
A reasonable level of fitness will be sufficient – for the most part you'll be on quite flat, easy-going (though sometimes uneven) terrain and of course walks will usually be only a few hours in length, avoiding the hottest part of the day. Some early starts will probably be required depending on your itinerary. And, because you are after all walking in the territory of elephants and big carnivores, some trips require a minimum age for participants, and your guides will usually be armed.
Namibia & Botswana
Bordering each other, and offering diverse landscapes from coast to delta to desert,
Namibia and Botswana
are often combined to provide a rich safari experience, and itineraries tend to weave a thrilling variety of activities into multiple locations. In Namibia you might explore ancient rock art in the Brandberg Mountains, and catch rarely seen desert elephants along dry river beds. Then crossing into Botswana, you might walk into the sun-baked desert accompanied by a San Bushman, learning about the skills needed to live in such a harsh environment.
Tanzania
Tanzania's Ngorongoro Crater is one of the great wonders of the natural world, a vast volcanic caldera measuring 20km across. As well as providing habitat for an astonishing range of animals including tusker elephants, black rhinos and lions (resident all year-round, rather than joining the annual migration) this is also the heartland of Tanzania's Maasai people, pastoralists farming herds of cattle in relative harmony with the wildlife. Beyond wildlife tracking you can visit some of these communities to learn about lives here in sight of the spectacular Great Rift Valley.
Kenya
Wake at dawn, as Maasai guides lead you onto the Mara savannah and inside the private Naboisho Conservancy, sharing with innate willingness their lifestyles, traditions and wisdom while also educating you on how to identify animals by their footprints, and different types of dung. Admire the perseverance and ingenuity of the dung beetle, and even visit a school, where you can find out how young Maasai people study conservation and guiding skills. The Naboisho Conservancy is unique, community-owned so that the Maasai maintain stewardship of their lands and benefit directly from tourism. Here you can also take an extended walking safari, wild camping for a couple of nights in Dorobo tents, and hearing lions roar off in the distance at night. Mind-blowing.
Our top trip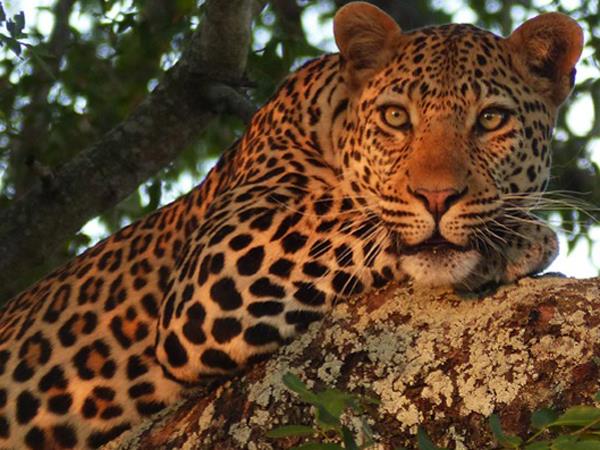 Award winning safari in South Africa
From
£4495
14 days
ex flights
Small group travel:
2024: 8 May
If you'd like to chat about Wildlife tracking on foot or need help finding a holiday to suit you we're very happy to help.

Zambia
Enjoy a thrilling walking safari in the place they were first invented, as you explore the neighbouring North and South Luangwa National Parks. You'll trek out with experienced, qualified guides supported by game scouts for a fascinating insight into African wildlife that most safari-goers miss: the insects, plants and shrubs that make up the ecosystems on which all life here depends. Highlights include the Bangweulu wetlands, where you'll need to be prepared for wading through swamps to admire Shoebill storks and Black Lechwe.
South Africa
In South Africa you can take escorted bush walks in a range of game reserves including Balule, Klaserie, Wild Rivers, Letaba and Thornybush in search of the iconic Big Five (note that children under 14 must stick with 4x4 drives). Expect to walk for between two and four hours depending on the temperature, with armed guides and trackers ensuring you're perfectly safe. Another option is the Malolotja Nature Reserve in Swaziland, with almost 300 bird species including eagles and rare bald ibis, as well as antelopes.
More Wildlife tracking on foot articles