South Luangwa National Park in Zambia
Most people who visit Zambia come for the unspoiled wilderness and huge diversity of wildlife. Top of their must-visit locations will be South Luangwa – and with good reason. The southernmost of three parks in the beautiful Luangwa Valley, it's Zambia's most celebrated national park, regularly touted as the finest place in Africa to see wildlife. Hippos crowd the Luangwa River and huge herds of Cape buffalo and elephant, often in their hundreds, graze the grasslands and splash between the river's islands. Impalas, pukus, waterbucks and giraffes nibble the open plains, routinely trailed by lions, while the park's famously healthy population of leopards hunts in the dense woodlands.

In addition, over 400 species of birds call the park home, from predatory snake eagles to jewel-bright bee-eaters. South Luangwa's reputation is well deserved, and best of all, there's no catch. It's teeming with wildlife but not with visitors; a wilderness gem too hard to reach to be crowded, where animals don't just thrive, they rule.
South Luangwa National Park doesn't only boast abundant and diverse wildlife, it gives visitors the chance to see it all in a range of immersive ways. Jeep safaris, as elsewhere in Africa's big parks, remain the modus operandi when it comes to seeing game, with drives typically taking place in the early morning and evening when animals are most likely to be moving around. Local, experienced guides know the park intimately and can take you to the best viewpoints, decoding animal behaviour once there. In addition, night time game drives are possible which reveal nocturnal creatures going about their business and increase your chances of spotting the gorgeous but elusive leopards living here.
Best of all, South Luangwa is the home of walking safaris, which were first pioneered here in the 1950s. Walking safaris aren't about tiptoeing along behind a pride of lions – although of course you may come across these big cats – they're more about the chance to explore the landscape on an intimate level, noticing bugs and birds, spotting tracks, seeing the dried up bones from a long dead giraffe and often tripping, literally, over dried out boulders of elephant dung! There's no question that they're thrilling, too. Seeing elephants, giraffe and hippo up close, with nothing between you and them but a few metres of grassland and your own sprinting skills is a true buzz, not to be missed.
Our Zambia Holidays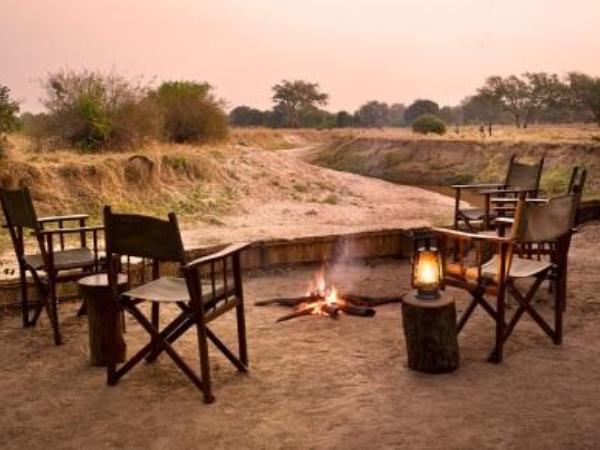 A mobile walking safari in a remote part of South Luangwa
From
£5590
7 days
ex flights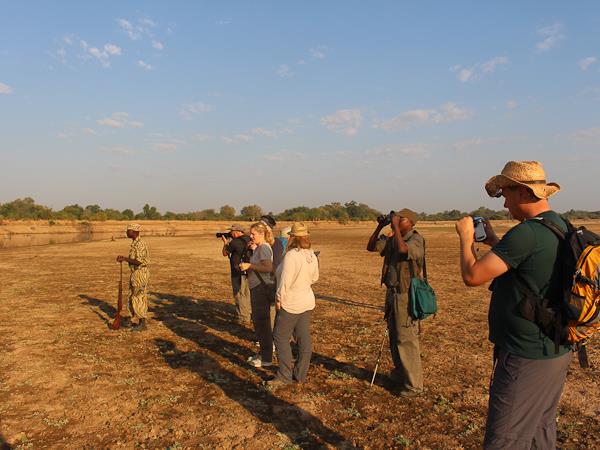 Expedition trip to the finest wilderness area's of Zambia
From
€2450
13 days
ex flights
South Luangwa is a model of responsible safaris, and always has been. In the 1950s, British conservationist and all round responsible tourism hero Norman Carr persuaded the Paramount Chief of the Kunda people in the Luangwa Valley to set aside a portion of tribal land as a reserve. Carr then built a game viewing camp and opened it to the public, replacing the track and kill safari model that had previously run here with a conservation holiday that involved shooting the wildlife with cameras instead of rifles.

Carr also pioneered the walking safari and as a result, South Luangwa's legendary status as the home of photographic and walking safaris was established. Carr had a decidedly ahead-of-his-time vision of conservation through tourism. His ambition was to secure the future of the unique wilderness of the Luangwa Valley by making sure that local people directly benefited from the conservation of its wildlife and habitat, and so the profits made by his safari camp were returned to the local community. He died in 1997 but his inspiring legacy lives on in South Luangwa, which remains a thriving habitat for wildlife and a place where tourism has grown gently, sensitively and responsibly. Norman, we salute you.
It's really not hard to see wildlife in South Luangwa – no time-consuming stakeouts, no 'is-it, isn't-it?' long distance sightings. You'll see hippos and crocodiles as soon as you cross the bridge over the Luangwa River, and elephants are hard to miss along the river's banks. Massive herds of mighty Cape buffalo roam throughout the park, and there are lots of different antelopes nibbling and noodling in the grasslands, including impala, waterbucks, bushbucks and pukus, which are rarely seen outside Zambia.

These creatures keep the lion prides and rare African hunting dogs that live in South Luangwa fed and are also favoured prey of the leopards that live here in one of the highest densities in the world. There are endemic species, too, most notably the pretty Thornicraft's giraffe, with white legs and faces, and Crawshay's zebra. Don't expect the Big Five though – the park's black rhinos were sadly wiped out as a result of poaching by 1987.
The park is covered mostly with mopane and miombo woodlands, studded with the odd enormous baobab tree and with large patches of grassland in amongst the trees, so that grazers such as zebra and leaf browsers such as giraffe are happily catered for. The Luangwa River runs down the park's eastern boundary and its many oxbow lagoons sustain a range of other wildlife. Their floodplains are the favoured feeding grounds of hippos, whose dung fertilises the river water and sustains the fish population, which in turn sustains the crocodiles.
South Luangwa is also brimming with birds, so you might come ostensibly for the wildlife but leave utterly seduced by the birdlife. Whenever you visit you'll see numerous species of eagle, heron, stork and bee-eater while, down by the river, a plethora of kingfishers, from monochrome to madly coloured. In November, flocks of carmine bee-eaters, resplendent in pink, red and green, nest along the Luangwa River then, as the 'Green Season' sets in, colourful weavers, widows and whydahs moult into their spectacular breeding plumages. It doesn't matter if you've never watched birds before in your life, and don't know your storks from your egrets – experienced local guides can put names to avian faces and, together with a good set of binoculars, bring the birdlife into focus.
Our top Zambia Holiday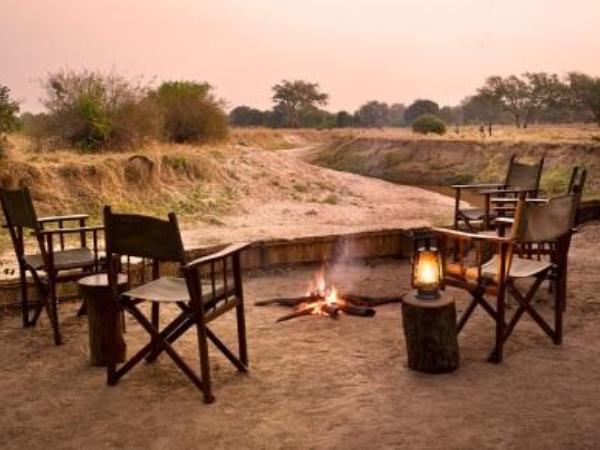 A mobile walking safari in a remote part of South Luangwa
From
£5590
7 days
ex flights
Tailor made:
This trip can be tailor made from July to September to suit your requirements
If you'd like to chat about Zambia or need help finding a holiday to suit you we're very happy to help.

Most Zambia safari holidays include South Luangwa, for all the reasons this article has just discussed. It's well set up with accommodation, most of it small scale and run on strict environmental grounds. All budgets are catered for here, with the full spectrum of options, from simple campsites, often used by overland safaris, to luxury lodges and exclusive seasonal tented camps. Camps and lodges on the banks of the Luangwa River offer the chance to see elephants and other game coming to drink, without having to leave the bar or pool.
Both small group and tailor made trips include South Luangwa on their itineraries, and some tailor made trips focus purely on South Luangwa (lasting around 10 days), although of course travelling tailor made gives you the freedom to choose how long you stay in the park. Small group overland tours that take in Zambia and other countries, such as Malawi and Mozambique, typically spend two full days here, to enjoy a mix of game drives, night drives and walking safaris.
Zambia lacks good road infrastructure, so expect lengthy journeys on often rough tracks to reach South Luangwa. From Lusaka you'll follow the Great East Road passing small villages and roadside markets along the way. The park can also be reached with an hour long internal flight from the capital Lusaka to Mfuwe but for environmental reasons we always recommend going overland if at all possible.