Yoga Sutra Shala holidays.
Read Yoga Sutra Shala independent reviews and make booking enquiries on responsible holidays.
2 holidays found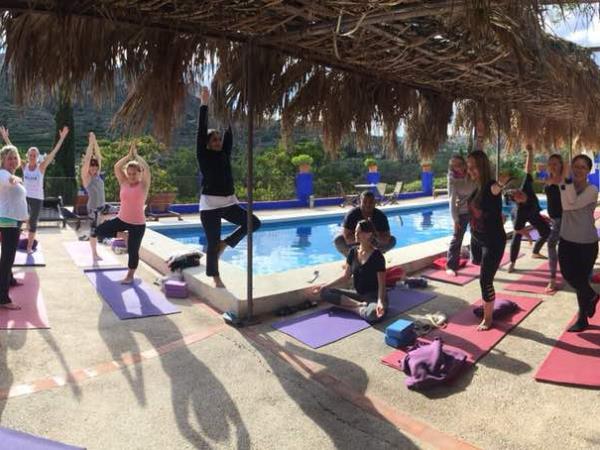 Go with the flow on this yoga retreat in mountainous southeast Spain. Twice daily Hatha & Vinyasa classes offer guests focussed attention. You can select which classes to go to and practice at your own pace. Everyone from beginners to expert yogis are welcome. All activities are optional: yoga classes, guided meditation sessions, workshops and nature walks/hikes. You can also choose to receive a massage from one of the skilled therapists. Set among the mountains between Alicante and Valencia, in extensive olive and orange groves, this centre is a beautifully restored historic Arabic farmhouse with a swimming pool. You'll get to know your fellow yogis over delicious, organic, ...
Read more >
From
€495
excluding flights
10% discount on remaining places for retreat 5-9 May. Prices on the website are before this discount. Use discount code Yss10 on your booking form to apply your saving. Prices from 981€ (for a couple sharing) to 940.50€ (luxury single occupancy)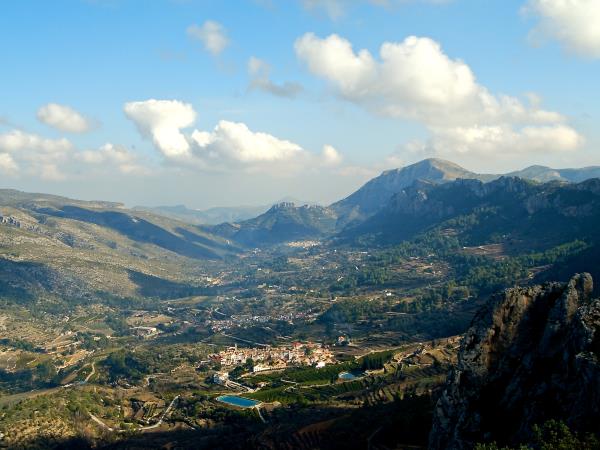 Come and join us in Valencia province (Spain), in the beautiful mountains for a six day yoga and walking retreat, enjoying leisurely excursions into the stunning and inspiring landscape coupled with wonderfully rejuvenating yoga! Your active yet relaxing retreat includes daily morning and evening Hatha & Vinyasa yoga and meditation classes as well as two lovely guided walks leaving directly from the retreat centre, into the surrounding mountains and valleys. One is an active hike up to the interestingly shaped summit of "La Forada", from where you can enjoy stunning panoramic views of the wonderful mountains and valleys. This takes about 3 hours round-trip, depending how long you spend ...
Read more >
From
€495
excluding flights
10% discount on remaining places for retreat 5-9 May. Prices on the website are before this discount. Use discount code Yss10 on your booking form to apply your saving. Prices from 981€ (for a couple sharing) to 940.50€ (luxury single occupancy)