"Find ultimate peace and relaxation on this 6 day Vinyasa yoga retreat whilst soaking up the beautiful Valencian mountain views and dining on organic home-cooked food."
Highlights
Morning chanting and Vinyasa yoga |Relaxation by the pool | Walking with mountain views | Meditation | evening Vinyasa or Yin yoga classes | Nutrition and philosophy workshops | Three organic, vegetarian meals a day |
Description of Yoga Retreats in Valencia, Spain
Our yoga retreat centre - set in a beautifully restored, historic, Arabic house in rural Valencia - is one of the most unique in the world. You'll enjoy the company of like-minded guests from around the world and you will feel completely at home in this peaceful, special place with a wonderfully friendly atmosphere. As well as the daily yoga sessions, we feel honoured to offer you meditation, organic food, nutritional advice, relaxation, tranquillity, mountain views and fresh air, at Yoga Sutra Shala retreat.

Shala means 'place of refuge' in Sanskrit, and our yoga shala retreat is a special place which lets each guest grow in their own way.
Escape the stresses of daily life, find inner peace and become healthy and happy as you feel more relaxed and at one with everything.

Namit, your yoga teacher, is a leading health professional able to share with you the scientific benefits of yoga and apply these in his classes. He uses original teaching systems – ones that are respected and developed, as well as being highly traditional. One of the aims on the retreats is to give you tools that you can use to make permanent changes in your life, that will help you deal with stress, feel more connected and recharged and ready to deal with the world and enjoy life.

All of the teachers at your yoga centre have studied both nutrition and yoga – travelling the world to learn from some of the best yogis - and will share their knowledge and experience with you.
We provide superb, healthy, organic vegetarian meals. Our produce is sourced from farms in the surrounding area, so it is fresh, tasty and healthy. These meat-free meals are completely wholemeal and organic, and in combination with the mountain air, incredible views and our lovely shala, you will return home thoroughly refreshed and full of a new energy!

Enjoyment is a huge part of your well-being, and our shala encourages you to have fun and meet new people. This, combined with the relaxation encouraged by the yoga classes, will help you reach a state of deep happiness. All of the classes and workshops are optional, you can practise at your own pace and with 2 different classes every morning and every evening, the yoga is suitable for students of all levels, including beginners.


Our experience of guests arriving late leads us to strongly advise you to come for the 6 days (5 nights), Sunday to Friday:

On the Sunday we have a Welcome lunch and introductions to staff, fellow guests and the retreat programme: This is the time that many good friendships begin and you have the opportunity to orientate yourself and rest from your journey.
The first yoga & meditation class, on Sunday afternoon, provides the important foundation for you to build on for the rest of your week.

To get the most out of your retreat and fully enjoy the loving & peaceful family sentiment here, come for the whole retreat.

If your available flights don't match the retreat times, you could stay a night in Alicante or Valencia before and/or after the retreat and make use of our Alicante shuttle bus transfer (the quickest, easiest and often the cheapest way to get to & from the retreat) or use public transport from Valencia.


If you decide to come for less time, be aware that your booking and cost would be as for the whole retreat and you may miss out on certain aspects of the retreat experience.

Day-by-day itinerary
| | |
| --- | --- |
| Arrival | Sunday. You'll be collected at midday from Alicante airport by our driver (you may have just flown in, or spent a couple of days relaxing in Alicante already). It's a short journey to the retreat, where you can enjoy a delicious organic, vegetarian lunch before joining an evening energising yoga class. |
| Departure | Friday. Morning yoga session designed to bring together everything you have learnt over the week and give you more, followed by a goodbye lunch with the group. You'll then be collected at 1:45pm and driven back to Alicante for your return flight – we recommend booking this no earlier than 5:30pm. You might even want to spend a night in beautiful Alicante before flying home. |
| Mornings | Our morning vinyasa yoga class includes pranayama, chanting and meditation starting at 7.30am. After this you can enjoy our delicious organic vegetarian breakfast. |
| Afternoons | Lunch will be waiting for you at 12:30pm – an organic, vegetarian, Mediterranean meal. There is free time after lunch to relax – bring a book to enjoy by the pool or on the balcony, take a walk through the gorgeous surrounding landscape or meditate. You can also book a massage with one of our amazing massage therapists. |
| Evenings | Our evening yoga sessions tend to be calmer yin or vinyasa classes, which relax your muscles and mind. There is also an evening guided meditation and we aim to make the meditations as practical as possible so that you can apply their benefits into your lives. And you can enjoy our final mouthwatering wholemeal dish of the day at 7pm. Evenings tend to be pleasant here so why not take a stroll before bedtime? |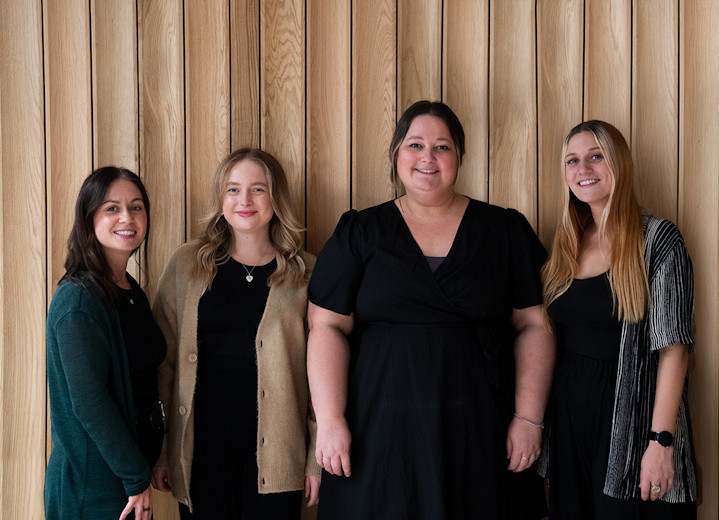 Check dates
2018: 1 Apr, 29 Apr, 6 May, 13 May, 20 May, 27 May, 3 Jun, 10 Jun, 17 Jun, 24 Jun, 1 Jul, 8 Jul, 15 Jul, 22 Jul, 29 Jul, 5 Aug, 12 Aug, 19 Aug, 26 Aug, 2 Sep, 9 Sep, 16 Sep, 23 Sep, 30 Sep, 7 Oct, 14 Oct, 21 Oct, 28 Oct, 4 Nov, 11 Nov, 18 Nov, 25 Nov
Our top tip:
It's worth completing the pre-arrival questionnaire as this will allow your hosts to tailor the yoga programme according to your needs.
Trip type:
Small group, max. 16 people.
Level:
Suitable for all levels.
Accomm:
Comfortable Valencian house with swimming pool.
Solos:
Solos welcome. Single rooms available with surcharge.
Included:
Accommodation, two yoga classes a day, meditation classes, nutrition workshop.
Meals:
Full board vegetarian meals
Responsible tourism
Responsible tourism: Yoga Retreats in Valencia, Spain
Environment
- We actively recycle and Benissiva village has recycle bins which we use regularly to recycle plastics, glass, paper, cardboard. We provide bins for recycling paper, plastics and glass in the kitchen for guests to use here.
- We do not print brochures - instead we provide all of our information electronically via the internet.
- Any information we do print - whether about ourselves or the charity we support - 'People For Animals' is printed on recycled paper.
- All of the cleaning products we use here are environmentally friendly. We use products from Ecover or local companies such as Ecotech and Ahimsa.
- All washing is done at low temperatures.
- We actively ask guests not to waste water.
- Nearly everything here is locally sourced so as to use very little transport and so minimise effects on the environment.
- Most of our paper hygiene products - napkins, kitchen towels, toilet paper and so forth come from European companies which are committed to the environment and to recycling. Many of the products we use carry the EU Ecolabel. The EU Ecolabel helps identify products and services that have a reduced environmental impact throughout their life cycle, from the extraction of raw material through to production, use and disposal.
- Where we cannot get recycled paper hygeine products, we make sure that the alternative products we keep have FSC certification to ensure that they come from responsible forestry sources.
- Nearly all of our lighting is with energy saving light bulbs again to reduce the impact on the environment.
- Our yoga products are friendly to the environment. Our yoga straps are made from organic cotton so that pesticides and other chemicals have not been put into the earth where the cotton was grown. The yoga mats that we use are made from non-harmful plastics as well.
- We are very much involved in a charity in India called People For Animals. They have around 36 animal hospitals all over India including one in Mysore, India where we spend winter ourselves. We talk to students/guests who come here about the nature of ahimsa or non-violence and tell them about the charity. We also donate a small part of our profits to people for animals too. Our work with this charity conveys very well the nature of yoga and the underlying philosophy of yoga as well as being local to our winter home.
- We provide information on local walking routes here in the Valencian countryside to guests who come here.
- All of our food as well as our yoga straps are organic. These means that the cotton and the food are grown in an environment that is free from pesticides, chemical fertilizers and other products that are harmful to the environment, to the soil and to the consumer. Organically grown food is also higher in vitamins, bioflavinoids and other nutrients that are anit-oxidant. Our aim is to truly create a healthy environment where our guests and the soil can thrive.
Community
- We work hard to maintain two of the foundations of yoga practice - yama and niyama which are rules for social and moral conduct. It is therefore very important for us to have a positive connection with the local people in our community.
- Lots of our staff are local. Our chefs (Amparo and the team) cook the most amazing healthy and delicious food that you can imagine and are all from local villages and towns such as Orba and Denia. Our housekeepers are local too. Our handyman and gardeners are from Benissiva village too. Our drivers live in the Valencian Community.
- All of our fruits and vegetables are organic and sourced from local farmers. Many of our fruits and vegetables come from organic farmers in neighbouring villages. Our favourite fruit and veg comes from a local organic farmer called Oscar who grows everything on two large plots in the Valencian countryside of Javea between the River Gorgos and the Cami de Cabanes. We also have organic Valencian oranges growing here on the retreat centre and they are the most delicious oranges we have tasted! Using these local farmers for fresh produce reduces the impact on the environment in terms of transport and emissions. It also means that our food is much fresher and hence more healthy and that we provide money to the local community which is very important to us. Our dry foods also come locally from Spain as well - some even from nearby villages too.
- All of our staff are invited to the yoga, meditation and other classes and some of our chefs are really developing as yoga students as a result.
- When we can we provide a free yoga class to the local community here in Benissiva and to people from the surrounding villages.
21 Reviews of Yoga Retreats in Valencia, Spain
---
Popular similar holidays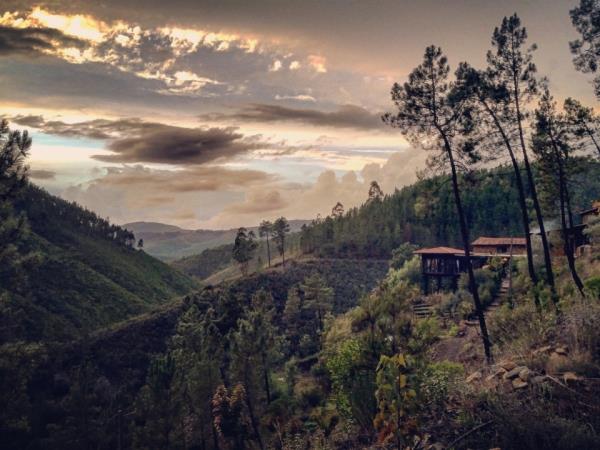 A stunning Yoga retreat in the Portuguese mountains
From €800 - €1200 7 days excluding flights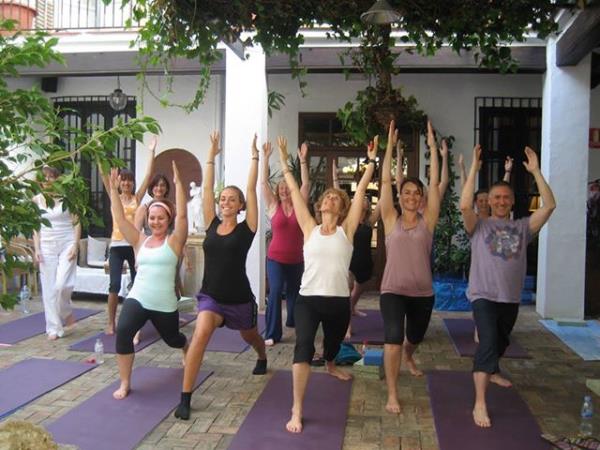 Retreats near the sea @ lovely hotels with a touch of luxury
From £565 - £800 6 days excluding flights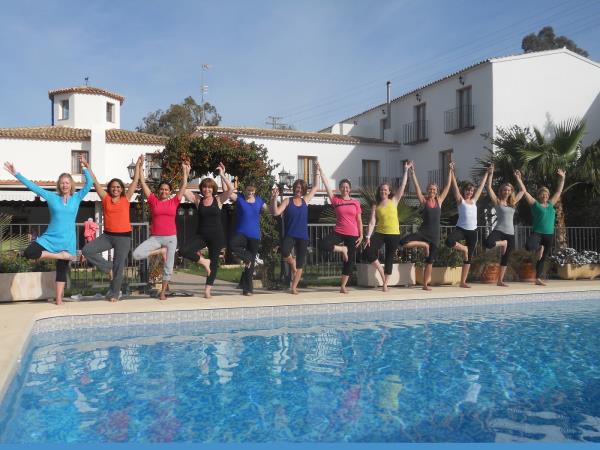 A fab Yoga and Pilates retreat at an old Olive Farm in Spain
From £700 - £725 6 days excluding flights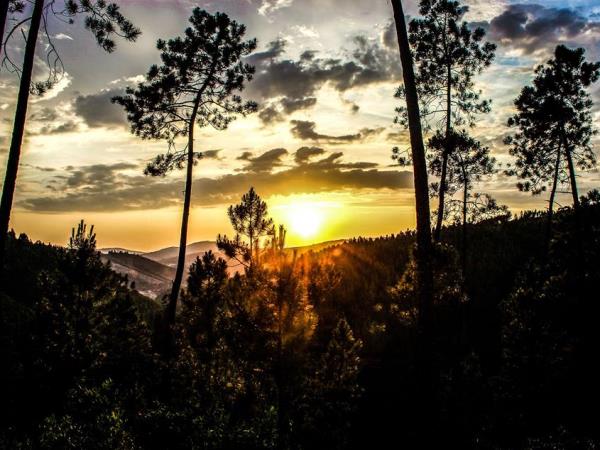 Yoga, massage and mud baths in the mountains of Portugal
From €800 - €1200 7 days excluding flights