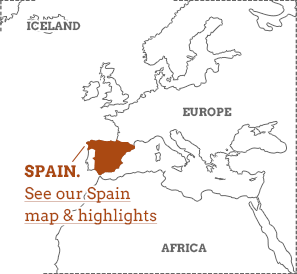 Some of the most interesting parts of Spain aren't found along the Costas, in the city centres or on island resorts. It's inland, among the peaks of the Pyrenees and the Picos de Europa, in the Catalonia countryside, or the Altiplano de Granada in Andalucia. Our Spain holidays unlock traditional culture by bringing you into contact with local people happy to share their ways of life with you. Walking mountain landscapes with knowledgeable guides drawn from the same region, language or cookery lessons, and multi activity holidays where you stay in family-run guesthouses – this is Spain.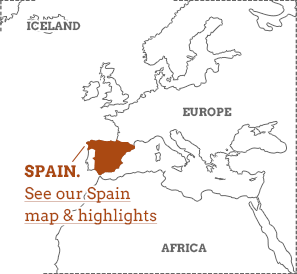 Our top Spain holidays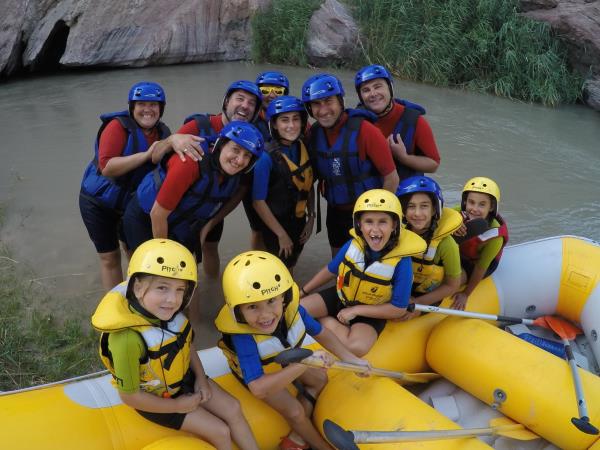 8 days
ex flights
Multi-activity family holiday in the Spanish Lake District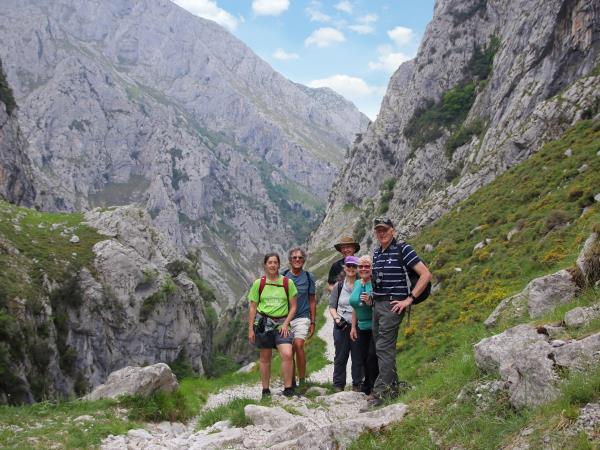 5 days
ex flights
Walk and talk on this small group language holiday in Picos de Europa National Park
Small group
2023: 2 Oct, 9 Oct, 16 Oct, 23 Oct, 30 Oct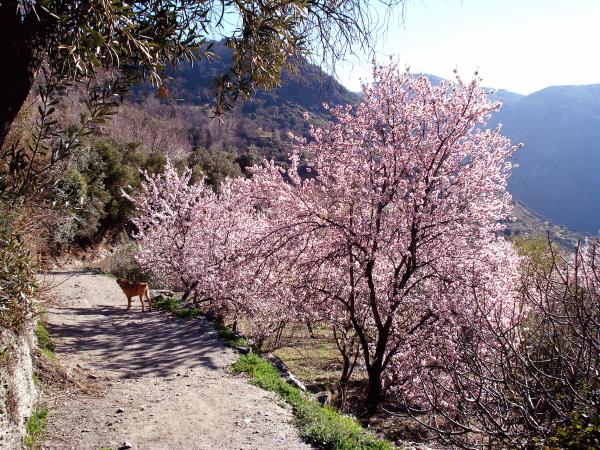 8 days
ex flights
Guided walking holiday, Andalucia, with writer Chris Stewart
More about our Spain holidays
Walking holidays in Spain
There are two immediate reasons why you'd want to go
walking in Spain
: great weather and great scenery. Seek shade in Mediterranean forests in Catalonia, hike between striking white villages in Andalucía, and wander the vivid green valleys of the Basque country. Take time in these special areas of Spain and many more reasons come to the surface once you zoom in on the region you'd like to explore. Only then will you realise that every part of Spain has its own local identity, every town has a specialty, and every region runs on its own calendar of festivals.
Cycling holidays in Spain
When each village has a different specialty, what better way to see Spain than to cycle? Pedal between settlements, stopping for a well-earned lunch every day. There are quiet roads and well-established cycle paths, and – whether you're freewheeling through orange groves or tackling a summit – it's a great landscape to take in from two wheels.
Cycling holidays
might go through wetlands in Alicante, coastal forest in Catalonia, or overtake walkers on the Camino de Santiago. In central Spain, you only have to go a little way out of Madrid to find yourself cycling in some really wild Castilian countryside.
Family holidays in Spain
When the water is this warm and the weather this sunny, there's no question that
family holidays
will be an instant hit with your little ones if you take them to Spain. If your kids love splashing around, activity holidays in Andalucía, a villa in Lanzarote, or a trip to Catalonia's Costa Brava will suit them, whilst older teens will enjoy the great outdoors in the Spanish Pyrenees or the Picos Mountains, or tackling some more rugged Catalan terrain on a mountain bike. Spanish food is delicious and kid-friendly, and paella and tapas are a great way to end the day.
Flight free holidays to Spain
Spain is well connected by rail, not just between cities, but with neighbouring France and Portugal too, meaning that a flight free holiday is perfectly possible. If you're travelling from London, you could be in Spain 15 hours later, travelling via Paris or Lyon and changing train just before the French-Spanish border. We have a great team of travel experts and partners who can help if you are looking for your next flight free adventure, and they can help you with everything from itineraries to timings and bookings. Spain by train isn't just doable, it's highly enjoyable.
Types of tours & holidays in Spain
Seeing Spain in a
small group
gives you a ready-made social circle, and is especially great if you're interested in learning and practising your Spanish. There are plenty of active ways to see the country.
Walking holidays
take advantage of the great weather and scenery,
cycling holidays
take you through quiet towns off the tourist trail and
multi activity holidays
give you a little bit of both, plus kayaking and paddle boarding.
Adventure holidays
in Spain aren't just for the brave – they're for the curious. You can learn Spanish, go horse riding, or even try a little winter walking.
Where to go on holiday in Spain
Spain's best places highlight its diversity.
Catalonia
shows that Spain's identity isn't as simple as it seems – the Catalan language, cuisine and traditions distinguish this autonomous region, as does its famously pretty coastline.
Andalucía's
Moorish architecture in the beautiful cities of Seville, Cordoba and Granada still points to its previous tenants – the Moors occupied large parts of Spain for centuries. Further north, Spain becomes greener, making the famous
Camino de Santiago
, which runs for 800km all the way from Saint-Jean-Pied-de-Port in France to Santiago de Compostela in Galicia, if not a walk in the park, then a walk in the pastoral.
If you'd like to chat about Spain or need help finding a holiday to suit you we're very happy to help.