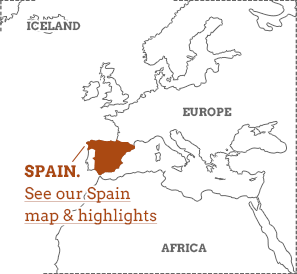 The Spanish must be laughing. For half a century, tourists have colonised the beaches, the bars, the islands and city centres, thinking this is "Spain" – all this time leaving the best bits for the Spaniards themselves. Towering mountains rival the Alps in terms of scenery, wildlife, hiking and cycling – without the towering Alpine prices. Cosy coves are overlooked by fishing villages – not 18-storey hotels. There are rural hamlets where the travelling market only passes once a week, and hillsides that ring to the sound of cowbells – just a half-hour drive from a resort-lined coastline.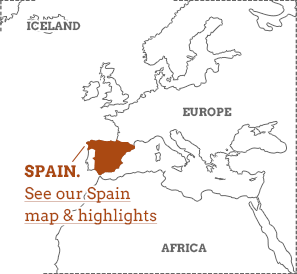 Spain is the one country everyone thinks they know. But step away from your sun bed, and you'll soon realise it is also one of the most misunderstood.

The rest of the world is finally awakening from its long siesta, and realising that Spain is more than just Benidorm, Marbella, paella and sangría. Fortunately, the Moorish pueblos, hidden lagoons, and white peaks whose snow is still untainted by footprints are just as ready for tourists as their cousins on the Costas, ensuring charming guesthouses, well-marked trails and wonderful local food and wine. Behind the high rises, Spain's true belleza has been hidden in plain sight.
Spain is...
Home to the mountains and Moorish villages, shepherds and spaghetti westerns. Spain is surprising.
Spain isn't...
The cheap package holiday destination of the 1980s.
What we rate & what we don't
Places you haven't heard of
Most people can reel off more destinations in Spain than for most other countries. But for every place you've heard of, there are a dozen more that you haven't. Every village has a fiesta, a fine and friendly restaurant and a plaza or two to sip a cafe con leche – and with the country covered with coast, mountains or forest, there'll be excellent landscapes to match – with no other tourists.
Picos de Europa
Spain's spiky crown sits at the top of this mighty country, complete with wildlife fit for royalty – brown bears, bearded vultures and wolves. Just a few hours from home, you'll be immersed into another world: of roadless villages, wild shepherd culture and snowy limestone peaks reaching over 2.5km into the sky. And you'll have it to yourself.
Catalonia
Barcelona may be Spain's favourite city – but it barely scratches the surface of what this autonomous province has to offer. The famed Pyrenees are just one of Catalonia's many mountain ranges offering walking, cycling and excellent birding, and the craggy beaches are isolated and pristine. It's also a fab destination for
wheelchair accessible holidays
.
Diversity
It's not all bull runs, beaches and bars... The sun-scorched Moorish cities of Andalucia are about as far removed from the soggy green hills of Galicia as you can imagine. But you don't need to travel far to experience extremes. 2,000m high mountains tumble virtually into the sea, flamenco bars back onto clubbing districts and the regionalism of the Basques, Catalans and Galicians contrasts with the proud patriotism of Spain.
Moorish cities
The southern cities of Seville, Granada and Cordoba are strangely timeless, transporting visitors back to the Moorish kingdom of Al-Andalus. The Alcazar, Alhambra and Mezquita may be amazing monuments, but "modern" life is just as magical – streets so narrow you can reach out and touch both walls, tiny doorways, exquisitely patterned tiles and the eerie sound of flamenco quivering through an open window.
Authentic food
Spanish restaurants are springing up across the UK, but anyone accustomed to overpriced Latin-Spanish fusion dishes is in for a delicious surprise. The sunny climate, Mediterranean and Atlantic oceans and forests and mountains produce superb fish, fruit, vegetables, olive oil, wine and free-range meat – often organic, frequently local, and all cooked to absolute perfection.
Camino de Santiago
This humble trail across northern Spain draws pilgrims from across the globe to share in the classic landscapes, the hearty northern dishes and the very Spanish sense of "solidarity". Roughing it in hostels is still possible – but plusher accommodation is now springing up along the Camino, meaning you can enjoy the trail's highlights but with a quiet, comfy bed to collapse into at the end of each day.
Outdoor activities
With one of the best climates in Europe (more sun, less rain), some of the widest open spaces and terrain ranging from cliffs to caves, mountains to plains, Spain is the place for an outdoor holiday – regardless of age and ability. Hiking and cycling are wonderful year-round if you choose the right region, plus there's whitewater rafting, sea kayaking and canyoning.
The Costas
"Blackpool with sunshine" was one supplier's description of Spain's classic beach destinations. This may be a little harsh, but the truth is that to avoid travelling inland misses the true encanto of Spain. And if you must head to the beach – the lesser known coves and cliffs of Catalonia, the Atlantic and the far southeast offer Spanish culture and isolation – with the sun and sand that we all love.
Summer holidays
Spain may be synonymous with "summer holiday" but it's actually our least favourite time. It's too hot and humid to walk or cycle (except in the far north or high mountains), the beaches are packed and prices rise. Come for the Catalonian spring wildflowers, the warm light of Almeria in December, or the evocative scent of orange blossom in April. Delicious.
The White Towns
These are undeniably fairytale-esque, with their dramatic settings and snow-white paintwork, and are a nice addition to any Andalucian itinerary. However, it could be said that their success has somewhat spoiled them, with daytripping coachloads swarming the streets. The south is packed with tiny, picturesque Moorish towns – get out into the hills and discover your own.
Google Translate
Ok, it has its uses but half the fun of being in a new country is communicating with the locals – even if your broken Spanish is supplemented with hand gestures and charades. Fortunately, many activity holidays can now also be combined with Spanish lessons so you can learn as you go. You'll lose your inhibitions in no time.
Our top Spain Holiday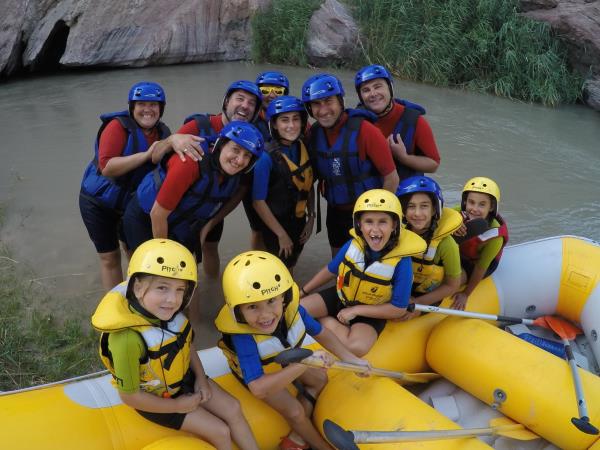 Multi-activity family holiday in the Spanish Lake District
From
€457

to

€665
8 days
ex flights
Tailor made:
This holiday is available April to October and can be tailor-made to suit your requirements.
If you'd like to chat about Spain or need help finding a holiday to suit you we're very happy to help.

Eating & drinking
"Tapa" means lid. Originally a piece of bread to cover your beer from dust and flies, toppings were then added and the tapa became a dish in itself. The best are found in Andalucia, where tapas originated.

The north is known for its superb meat, Valencia and Catalonia are the home of paella, and the Basques like it spicy... always ask for local dishes, or you'll get a poor imitation of what's best served elsewhere.

Mealtimes are notoriously late. Think lunch at 2 or 3pm and dinner at 9 or 10. If you eat outside of these times, you'll be eating alone – or with other tourists.

There are 29 peaks over 3,000m in Spain, located in the Pyrenees, Canary Islands and Sierra Nevada. There are almost 90 more peaks over 2,500m.

People & language
One of the most fascinating aspects of Spain is the diversity of its people. Fierce regionalism prevails, showcased through local festivals, typical dishes, music and dance. Spanish (Castilian) is the official language, with Basque (Euskara), Catalan/Valencian, Galician and Aranese as recognised regional languages – as well as several unofficial variants. Learning the regional greeting ensures a warm welcome.
"Bo día" - "Good morning" in Galician
"Kaixo!" - "Hello!" in Euskara
"Encantat"- "Pleased to meet you" in Catalan
Gifts & shopping
Spain produces over 44 percent of the world's olive oil – but it undoubtedly saves the best for itself. Be sure to pick up a local bottle – the cloudier, the tastier.

Spain's wines extend beyond Rioja and Cava. Take a wine tour if possible; the vineyards are the best places to buy exceptionally cheap yet delicious local wines.

Espadrilles – locally known as alpargatas– originate from the Pyrenees, but there are several artisan shoemakers in Spain, producing men's and women's styles in all colours. Once considered "peasant footwear", a high quality pair will last a lifetime!

Spain's love of ham dates back 500 years. Former Jews and Muslims in this newly Catholic country proved they had "converted" by adding ham to their dishes.

How much does it cost?
Ticket for the Alhambra: £12.25 (online)

Glass of freshly squeezed orange juice: £1.20

Set three-course lunch with a drink: £7.90, weekdays

Guided tour (English) of the Sagrada Familia: £15.30

Official Camino de Santiago passport: £2 minimum donation

Abandoned hamlet in rural Spain: Yours for £50,000
A brief history of Spain
Spain's key position between the Mediterranean and the Atlantic, Europe and Africa, Islam and Cathicism has influenced its path through history – creating unexpected diversions, complete U-turns and plenty of crossroads. The Moors and Greeks, Celts and Romans have all left their heavy footprints on this trail, as has civil war, brutal dictatorship and – more recently – an economic crisis that has sent Spain once again to depart on a new and precipitous trail.
Read more