Basque Country travel guide
---
2 minute summary
Euskadi, País Vasco, the Basque Country; few places in Europe are quite as mysterious as this little region in northern Spain. The ancient language, Euskera, has nothing in common with any other European language, and rather than the flamboyant arts of flamenco and bullfighting, the Basque 'rural sports' of choice include wood chopping, anvil lifting, churn carrying and bale tossing – a nod to the region's fishermen and farmers, and responsible for the Basques' somewhat rugged reputation.
Indeed, it takes a tough mind – and muscles – to take on these furrowed landscapes, dominated by the Atlantic Coast and steep mountain ranges. It took a tough mind, too, to survive the decades of oppression in Franco's Spain, when the autonomy of this "traitor province" was denied, its language forbidden. But the Basques concealed their cultural secrets between these impenetrable limestone massifs, in gastronomy societies, baserri stone houses and public storytelling and today they proudly display their identity with their characteristic boina berets.
Read on in our Basque Country travel guide.
The Basque Country is...
best explored with
a pair of hiking boots
, an umbrella and a hungry belly.
The Basque Country isn't...
really Spain
. Expect pintxos not tapas, cider not sangria, and the tx and k-punctuated sounds of Euskera.
Basque Country map & highlights
---
Make the most of your time
Many visitors to the Basque Country never stray far from its charming cities – and it's easy to see why. San Sebastian, Vitoria and Pamplona are quaint and walkable, bursting with superb restaurants and beautiful churches, while Bilbao's Guggenheim alone will keep you entertained for a whole afternoon. But to really explore this region of farmers and fishermen, you need to go rural. Walking and self drive holidays allow you to make the most of the dramatic landscapes, the hidden hamlets and the many natural parks – exploring vineyards, caves, salt mines and monasteries that have each played their own role in the history of the Basque Country.

We've included both the Castilian Spanish and Basque names on the map below; you'll hear both versions used interchangeably.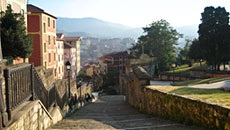 Bilbao/Bilbo
Once an ugly, industrial city, Bilbao has undergone a TV-worthy makeover, with the restoration of its colourful, old buildings, the impressive Guggenheim Museum and Norman Foster-designed metro. The Casco Viejo – Old Town – is filled with cafes, restaurants, craft shops and the cathedral. Ride the century-old funicular railway to the top of Artxanda Mountain for impressive city views.
Coast
The Med has its charms, but Cantabria's craggy coast, bashed by the Atlantic waves, delivers waves of character. There are attractive city beaches and miles and miles of wilder coast, with sweeping bays, cliffs and tiny coves offering endless exploration. Don't miss the chapel of San Juan de Gaztelugatxe, atop an island reached by a stone bridge, as well as fishing villages such as Elantxobe and Mundaka.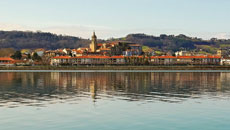 Hondarribia
The fishing village Hondarribia has everything you want from a Basque town: quaint, colourful architecture, a walled Old Town, a pretty marina, pintxos bars and a golden sand beach – the perfect place to spend a day wandering and grazing. It's a 26km, hilly hike from here to San Sebastian – well worth it for the stunning coastal Cantabrian scenery.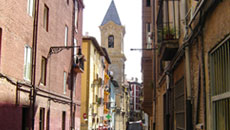 Pamplona/Iruña
Synonymous with bull runs, boozing and Hemingway; happily, there is more to Pamplona than just San Fermín, and the medieval streets of the old town are wonderful for an atmospheric wander. Pamplona is also a great base for daytrips out to Roncesvalles – a key town on the Camino de Santiago, the Leyre Monastery, dating back over 1,000 years, or the Pyrenees – just a short drive away.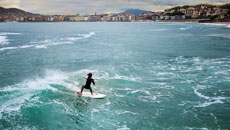 San Sebastián/Donostia
Curving around the ridiculously picturesque Concha Bay, San Sebastián is the Basque Country's gastronomic capital, with enough Michelin-starred restaurants (seven!), pintxos bars, and cider houses to keep you full for weeks. Explore the pretty old town and its churches, hang out on the golden sands of its three beaches, and work off that food by renting a bike – or a surf board.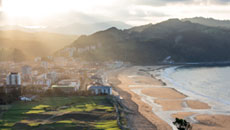 Zarautz to Zumaia
These small coastal towns are both worth visiting – Zarautz for its sweeping, 2.8km beach and extraordinary restaurants, and Zumaia for its art gallery and stunning location, bordered by lush mountains and cliffs. However, it is the 9km walk between them that is the most impressive. Always within sight of the coast, the trail passes through the fishing village of Getaria, gateway to the txakoli wine region.



Hello.
If you'd like to chat about Basque Country or need help finding a holiday to suit you we're very happy to help.
Rosy & team.
01273 823 700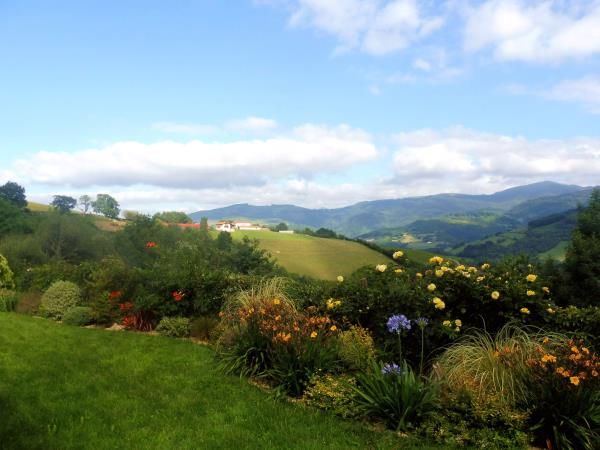 Be part of the Basque story. Walk, wine & dine in paradise.
From
€1300
8 Days
ex flights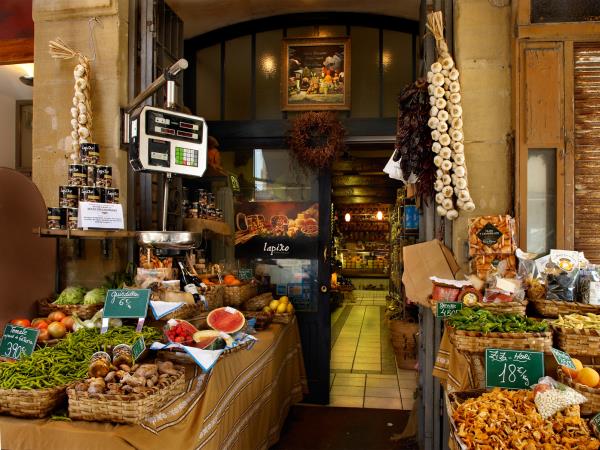 Discover the food and wine of the beautiful Basque country
From
£1799
8 Days
inc UK flights