Catalonia holidays travel guide
---
2 minute summary

Indeed, this is a country-within-a-country, an autonomous region whose inhabitants speak, without irony, of what happens "In Spain…" as if it were a foreign nation. The feeling of otherness is compounded by the sounds of Catalan, a language that seems more Italian or Portuguese than Castilian Spanish, and whose strangely accented letters cover menus, signposts and tourist brochures, running free across the pages after decades of oppression during the Franco dictatorship. No 'ñ' here; we are in Catalunya.
The region's curiousness perhaps explain the fantastical minds of its most famous offspring – Salvador Dalí and Antoni Gaudí, whose influences run strong in the cities, parks and galleries. Barcelona may bask in all the glory, but those in the know come to Catalonia for the landscapes, from the high Pyrenees to the golden sand coves, from the endlessly flat rice paddies to the surreal Volcanic Park, all traversed by well-marked dedicated walking and cycling trails. Pedal to provincial pueblos, picturesque cascades and canyons, traditional markets and ancient caves, to work up an appetite for a plate of wild boar, giant prawns and fresh mussels washed down with chilled Cava – all the produce of Catalonia's deltas, mountains and Mediterranean terrains.

Hello.
If you'd like to chat about Catalonia or need help finding a holiday to suit you we're very happy to help.
Rosy & team.
01273 823 700
What we rate & what we don't
---
Our best & worst of Catalonia holidays
Underrated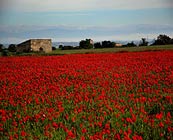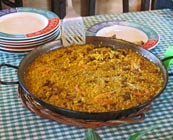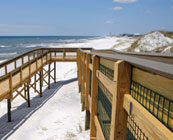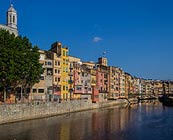 Diversity of landscapes
Despite just being one region, Catalonia's landscapes range from 3,000m-high Pyrenean peaks, to the warm, turquoise waters of the Mediterranean, passing plateaus, forests, rice paddies and ravines along the way. You can ski and sunbathe in the same day, while cyclists and hikers can spend each day of their holiday travelling through an entirely new backdrop, from wildlflower meadows to mountaintop monasteries
Local produce
Mar i muntanya – sea and mountain – is the key to Catalan cuisine. Mussel farms and fishing boats capture the essence of the ocean; the fertile soil nurtures vineyards, olive groves, rice paddies and wild herbs; and the sausages, baked lamb and succulent chicken will delight carnivores. Even better, everyone is so keen to share the fruits of their land that your plate will be filled again – and each dish will have its own story
Accessible tourism
Catalonia is one of the top places in the world for putting accessible tourism on the map. And we mean all over the map, not just a business here and a business there, but all over this beautiful region. You can take adaptive skiing lessons, scuba dive with experts qualified in accessible diving, try their hand at kayaking, sailing or cycling – or even traverse the Camino de Santiago. Find out more in our accessible tourism guide.
Girona city
Glamourous Barcelona leaves a lot for other cities to live up to. But those who penetrate the walls of ancient Girona will find a city with plenty of charm – and none of Barcelona's crowds. The Medieval Quarter is actually a relatively "modern" district – parts of Girona date back to Roman times. The Jewish Quarter is one of the most picturesque; visit the Ramblas, market places and cafes for a true taste of urban Catalonia
Rated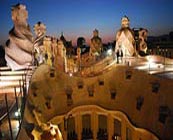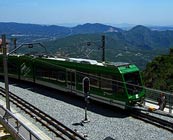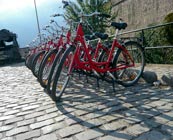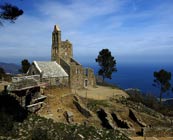 Barcelona
It's one of Europe's – if not the world's – most hyped cities, but we just can't fault Barcelona. The sun-drenched, beachside regional capital boasts vibrant markets, street performers, awesome architecture, world-class restaurants, astonishing art and nightlife to keep you entertained 'til dawn. It epitomises the Spanish good life, managing to be both packed with excitement yet laid back and Mediterranean
The Pyrenees
The eastern end of the Pyrenees creep into Catalonia, providing a (frequently snow-capped) backdrop to this region's already marvellous scenery. Experience the slopes with the stomach-churning Cremallera railway, or take it easy in the ancient alpine towns in the foothills. There is skiing, whitewater rafting, kayaking and world-class mountain biking... as well as Romanesque churches and prehistoric caves
Cycling for all
One of the best mountain biking spots in the world, Catalonia frequently plays host to international teams who come to train in its varied terrain. But novices shouldn't be put off; there are plateaus and the perfectly flat Ebro Delta, as well as the Greenway – dedicated, paved walking and cycling trails. You can get dropped off at the top and cycle all the way down – no need to even pedal
The Costa Brava
We totally rate the Costa Brava, though perhaps not in the way you would think... Despite the name, the "Costa" covers a lot more than the coast, and while the parts bathed by the Mediterranean are perhaps the best known, it's the inland treasures that keep us coming back for more. You only need to travel half an hour to get away from the beachside sunbathers, and into another world entirely
Overrated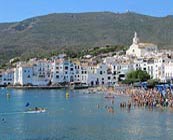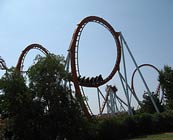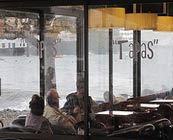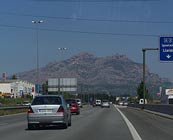 Cadaqués in August
Sitting in an idyllic bay near the easternmost point of Spain, whitewashed Cadaqués' charm is undeniable; artists including Dalí, Picasso and Miró all spent time here. However, this little town of 2,600 inhabitants can swell to almost ten times its size during the summer months, and prices follow suit. Dalí's house – now a museum – requires serious advance booking. Come in low season if you can
Salou & Port Aventura
More Costa del Sol than Catalonia, Salou – the region's most famous resort – has sky-high hotels, chain restaurants and pubs with names like The Rovers Return. Water parks and theme parks – including Port Aventura – are just down the road. The private hotel beaches are rammed; this is not at all in the spirit of undiscovered Catalonia
Tapas
Not all Spanish food is tapas! Head to Andalusia or Madrid if you want tiny dishes; Catalonia piles it high and if you see a tapas bar it's likely a tourist trap. Likewise, swap the tortillas, sangría and patatas bravas for something far more local. If you want to know what to order, just ask – there's little Catalans like to discuss more than their fantastic local cuisine
Hiring a car
Spain may seem ideal for self-drives, but our customer reviews tell another story. Travelling by bike or on foot makes for some memorable encounters; even lost cyclists have ended up with more than directions from the locals – they've been sent on their way with fresh lemonade and bags of tomatoes. You'll smell the wildflowers, admire the views and really get stuck into the landscape if you ditch the car
Food, shopping & people
---
Travel like a local on your Catalonia holiday
Eating & drinking in Catalonia
---
The seafood in this coastal region is absolutely superb. Try the enormous local mussels, freshly grilled prawns, and calamari rings in a light rice flour batter dipped in aioli.
In keeping with Catalonia's sea and mountain theme, the meat is equally as good. There are 17 recognised varieties of sausage alone.
Wild mushrooms, called bolets, are a speciality here – they are harvested each autumn.
Finish off with crema catalana – a creamy, cinnamon-infused dessert similar to crème brulée
The origin of the name "Catalunya" remains a mystery. One suggestion is
"the land of castles"
; the other is
"the land of Goths"
.
People & language
---
Barcelona is a cosmopolitan enclave, with residents from across Spain as well as overseas; the more rural the region, the more patriotic. You'll score points here for picking up a few local phrases to greet your hosts. Visit a local festival to see the sardana dance, human castles (castells), giants (gegants) or firework festivities (correfoc).

Say good morning


"Bon dia!"

or good night "Bona nit."
Toast with your local wine "Txin txin!"
If you find yourself at a festival, ask someone to join you in a dance
"Vols ballar amb mi?"
Gifts & shopping
---
Penedès has been home to vineyards for over a thousand years;the local wines are superb and cheap but rarely exported – be sure to pick up a bottle or two. Cava also originates from this region.
Many are surprised to discover Catalonia's vast rice paddies – but it's a local staple, in paella as well as in salads. Visit a still-working wooden mill and buy vacuum packs of rice in their own canvas bags, ideal as gifts.
Girona's open air market is a great place to shop for handcrafted souvenirs.
Forms of Catalan are also spoken
in parts of southern France, Valencia, the Balearics, Andorra and even in one city in Sardinia.
How much does it cost?
---
Three course set lunch with wine: £7.95
Single day bike rental: £13.50
Entrance to Dalí's house in Portlligat: £8.75
High speed AVANT train from Barcelona
to Girona: £12.65
A brief history of Catalonia
---
Catalonia has always sat rather uncomfortably on Spain's northeastern tip, yet never fully managed to break away. After centuries of being controlled by a central Spanish government, who used this region for their own ends, a Catalan Republic was finally declared again in 1931, though it was short-lived. The Spanish Civil War began in 1936, and as Catalonia held out against the Republicans, they were punished in the ensuing decades of Franco's dictatorship with the suppression of their language, dance and other cultural traditions. Franco even tried to water down the local culture by encouraging immigration from across Spain, but in testament to the strength of the Catalan character, the spirit survived.
Read more ▼