No matter how little you know about Catalan politics, you will instantly be aware that this region is not "Spain" as you know it. The striped Catalan flag flies proud across every skyline, the strangely accented letters bear no resemblance to Castilian Spanish, and locals speak about what happens "in Spain" as if it were across a distant national border.
Catalonia has been an autonomous region since 1978, but the unashamed promotion of its language, cuisine and traditions are a fierce response to their prohibition during the 39-year Franco dictatorship. All public sector workers, including teachers and doctors, are legally required to use Catalan alongside Spanish, and residents are keen to enlighten visitors on their desire for full independence, which has only increased since Spain's financial crisis kicked in. As the richest region in Spain, the economic arguments are as strong as the cultural ones. The animosity towards the rest of Spain can seem aggressive at times, and visitors should be sensitive when getting involved in conversations about politics – which they inevitably will. Two generations of Catalans were denied their identity, and there is demand for a referendum, although Madrid has warned that a yes vote will not be recognised.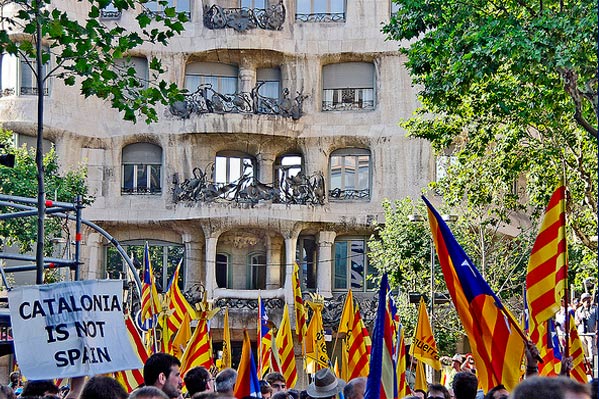 What you can do
We always recommend sampling national dishes and immersing yourself in the country you are in, but in Catalonia we'd go a step further and advise visitors to celebrate the best of the region. Forget bullfighting, flamenco and Rioja; go and watch a
castells
human tower, watch
sardanas
being danced at any village festival, and sip local wines for a true Catalan experience. Far from just flattering your hosts, you'll discover a whole new gastronomy and culture.