Responsible tourism in Catalonia
---
Travel right in Catalonia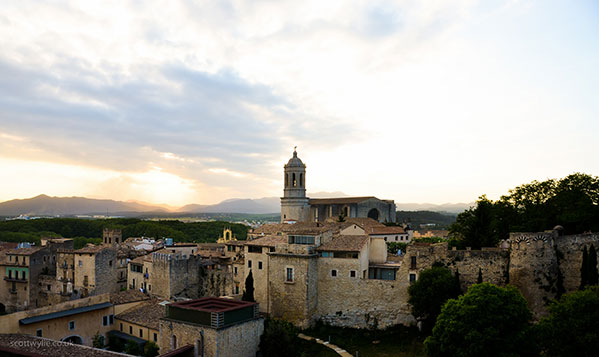 Refreshingly for Spain, the most hyped element of Catalonia's tourist development is the lack of it. Tiny enclaves – Salou, Port Aventura, downtown Barcelona – buck the trend, but these are very much exceptions in this wild, largely undiscovered region. Barcelona aside, few visitors to Spain come to Catalonia. And even fewer visitors to Catalonia stray from the coast – into the mountains, foothills, forests or medieval towns.
This autonomous region has a fiercely strong sense of identity, and the fact that this has not been watered down with Irish pubs, fish and chip shops and English-speaking resorts makes the Catalan character stronger still.
Tourism here revolves around the great outdoors – explored on foot, bicycle or horseback, meaning that the (often small, family run) tour companies have a vested interest in protecting these precious landscapes. For them, local residents and the handful of tourists, the forests, the mountains and the rugged coast are far more valuable intact.
People & culture
---
CATALONIA VS SPAIN & ZERO FOOD MILES
Catalan identity & independence
---
No matter how little you know about Catalan politics, you will instantly be aware that this region is not "Spain" as you know it. The striped Catalan flag flies proud across every skyline, the strangely accented letters bear no resemblance to Castilian Spanish, and locals speak about what happens "in Spain" as if it were across a distant national border.
Catalonia has been an autonomous region since 1978, but the proud promotion of its language, cuisine and traditions are a fierce response to their prohibition during the 39-year Franco dictatorship. All public sector workers, including teachers and doctors, are legally required to use Catalan alongside Spanish, and residents are keen to enlighten visitors on their desire for full independence, which has only increased since Spain's financial crisis kicked in. As the wealthiest region in Spain, the economic arguments are as strong as the cultural ones. The animosity towards the rest of Spain can seem aggressive at times, and visitors should be sensitive when getting involved in conversations about politics – which they inevitably will. Two generations of Catalans were denied their identity, and the frustration is still raw.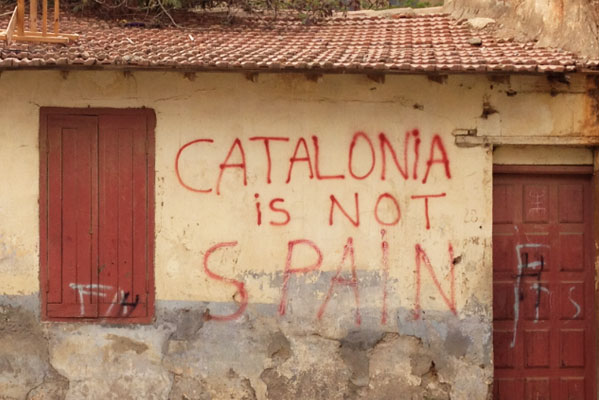 On 1 October 2017, Catalonia attempted to hold an independence referendum which was not recognised by Spain's Constitutional Court, and declared illegal. The Catalan parliament approved the referendum, and violent clashes ensued as police forces blocked and shut down polling stations, rubber bullets were fired, voters were hit with batons and fire fighters stood between protesters and riot police as human shields. Over 840 people, including voters, protesters and law enforcers, were injured.
The result was 92 percent in favour of independence, but there was just a 43 percent turnout. In the ensuing weeks, the Catalan government has insisted that it intends to act on the result of the referendum, but there have also been anti-independence rallies said to have drawn anywhere from 350,000 to over 900,000 people. In a story that will be familiar across the UK, families and communities have been divided by the referendum, people on both sides of the debate are shaken by the events, and Spain's richest region now faces political and economic uncertainty as top banks relocate and companies are reported to be considering following suit. Visitors here would do well to educate themselves – and travel sensitively.
Wildlife & environment
---
THE BULLFIGHTING BAN
The bullfighting ban
---
In 2010, the Catalonian parliament banned bullfighting, to the delight of animal rights groups. This caused controversy in the rest of the country, and outside Catalonia there is talk of revoking the ban as bullfighting is considered important cultural heritage.
Opponents of the ban claim it is a political, rather than an ethical, statement; made by Catalonia to distance itself further from the rest of Spain. This suggestion is, arguably, bolstered by the continuation of traditions such as running with the bulls, known as
correbou
. The bulls are not killed or corralled, but it is likely that the activity causes distress. This is worsened if the festivity is a night-time
bou embolat
– or 'fire bull' – where the bull has flammable balls fixed to its horns. The balls are set alight and the bull is released to run into the crowd. Sometimes fireworks are also attached.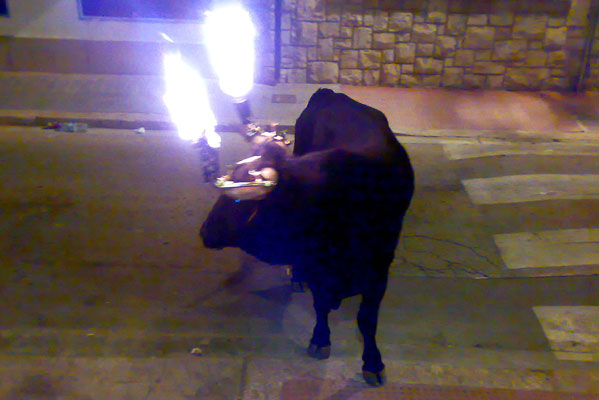 What you can do
At Responsible Travel, we don't recommend getting involved with any bull running activities, due to animal welfare – as well as your own safety. However, the bullfighting ban is another subject which is inextricably tied in with the Catalan identity, and discussing the ins and outs and political implications of it might arouse strong feelings linked to the defence of Catalan culture and possibly cause offence, so do so with an open mind and be prepared to listen to alternative points of view.
Responsible tourism tips
---
Travel better in Catalonia
Small scale agriculture, well-controlled hunting and fishing are important parts of Catalan life; these foster a connection to the land and the urge to protect it. The superb products harvested from the land and sea are also a source of local pride; the family-run restaurants whose menus change with the seasons and daily catch, are one of the most memorable elements of any visitor's Catalonia holiday. There are few better places to shun the chain restaurants and go very, very local – opt for "zero kilometre" ingredients.

We always recommend learning a few words of the local lingo – but in Catalonia it will be especially appreciated if you greet your hosts in Catalan rather than Castilian Spanish.

The summer is long, hot and incredibly dry – forest fires are a hazard. Always dispose of cigarette butts appropriately, ensuring they are completely extinguished, and be careful when using barbecues. Discarded glass bottles can also cause fires. Be aware that it is a criminal offence to start a forest fire in Spain – intentionally or accidentally.

Be respectful of the local people. You may be on a beach holiday, but it's not appropriate to walk around the towns in beachwear or bare-chested, even on the promenade. Some local authorities will impose a fine on anyone caught doing so.

At Responsible Travel, we do not support keeping whales or dolphins in captivity. We therefore do not recommend visiting the dophinarium near Lloret del Mar which has dolphin and sea lion shows. For more information on our stance, take a look at our Dolphin watching guide.

Tourism overdevelopment has largely bypassed this region of Spain; enclaves such as Salou are the exception rather than the rule. Take advantage of the lack of resorts and hotel chains; there is an abundance of family-run hotels and restaurants to choose from, and empty beaches free of sunbeds and all-night bars. Repay the favour by keeping them clean and peaceful, so that the locals enjoy having tourists as much as the tourists enjoy discovering Catalonia.