Cycling holidays in Spain overview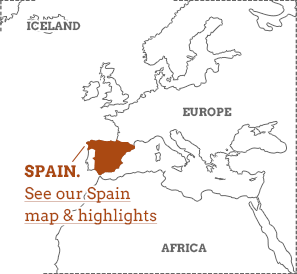 Beyond the sun-baked Costas and interior, Spain is also fantastic for cycling. Pro teams whizz through the varied terrains of Catalonia and Andalucia in a blur of sweaty Lycra, but you needn't. There are quiet, safe trails to pootle along everywhere, from lush Galicia to sunny Valencia. Pick a point-to-point route with your luggage transported to take in a whole region, or settle in a base, taking a bite-sized excursion every day. Cycling holidays can be guided or self guided, with roadside support a phone call away, making Spain ideal for the independent but not the outright intrepid. Have a pedal through our
Spain cycling holidays travel guide
.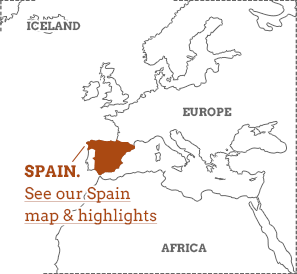 Our top Cycling holidays in Spain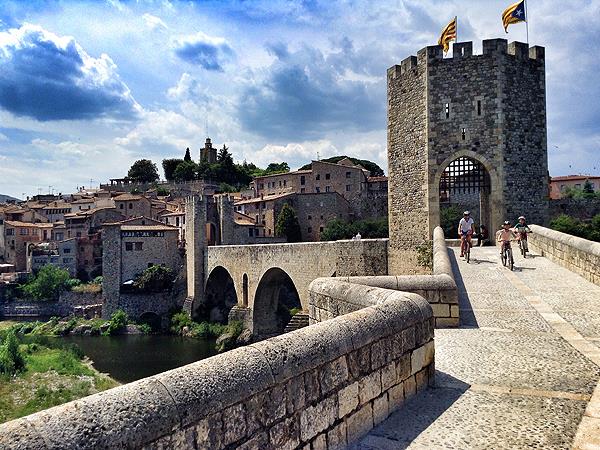 8 days
ex flights
Customised road cycling tour in Girona, Catalonia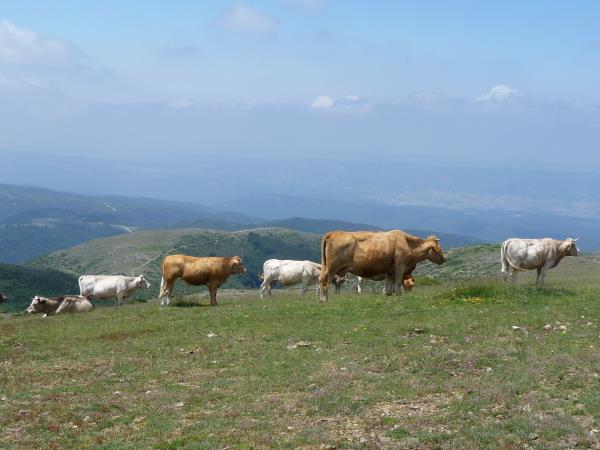 7 days
ex flights
Discover the many aspects of northern Catalonia by bike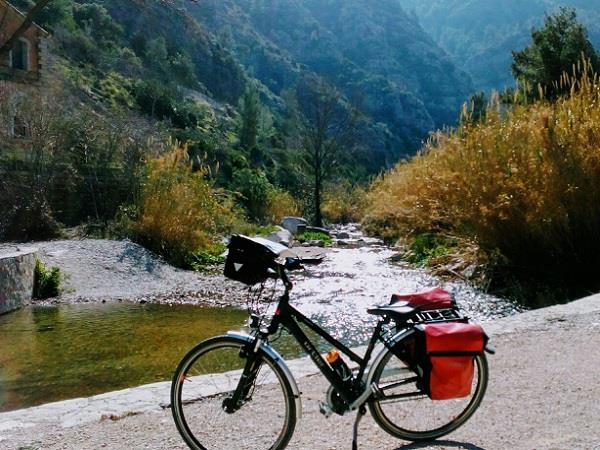 7 days
ex flights
Experience Valencia's best on this self guided tour
Map & highlights
Catalonia is a wonderful location for family cycling, as well as for pros looking for training (or recuperation) at a dedicated sports hotel. Foodies can look to the distinctive cuisine of Valencia to fuel their pedalling through vineyards, olive groves and rice paddies. If you'd like to cycle the famed wine region of La Rioja, you'll start on the Camino de Santiago pilgrimage route – you can ride the entire way on trails adjacent to those busy with walkers. Segovia is ideal for centre-based and cultural cycling holidays, while holidays in the Sierra de Gredos bring much-needed tourism to an undiscovered but spectacular area.
1. Camino de Santiago
For a combined physical and spiritual experience, join a group tour and cycle the Camino de Santiago. Pilgrims set aside a month or two to walk this ancient route, but you can cover the Leon to Santiago leg on a bike in eight days, passing through the lush valleys, mountains, monasteries and farming villages of one of the world's oldest pilgrimages. Vehicle support and a local guide smooth your way.
Catalonia, Mountains to Sea
2. Catalonia, Mountains to Sea
Experience varied Catalonia on a four-day ride from the Pyrenees to the coast, following the disused carrilet railway which once carried coal and iron ore down from the mines. Ride from Ripoll to Olot to Girona, ending at the fishing village of Palamos. On the way, enjoy the volcanic landscapes of Garrotxa, follow the Fluvia River valley and pass through deep forests, with the mountains always in the background.
3. Costa Blanca
Excellent, quiet roads in the interior plus many off-road trails leading into the mountains are just part of Alicante and the Costa Blanca's appeal to cyclists. Add in the high quality rural accommodation on offer, gorgeous scenery, lovely spring and autumn temperatures and sun guaranteed for most of the year and it's obvious why this is a brilliant destination for all ages and abilities.
4. Girona Province
Catalonia's best cycling routes are clustered in the northeastern province of Girona, with the city of Girona or nearby villages making for the perfect cycling base. Ride out or get dropped at nearby trails, then explore the landscapes: extinct volcanoes, spring-fed lakes, prehistoric caves, rivers, sunflower fields and beaches – with manageable distances allowing time to relax in charming local villages and walled towns.
5. La Rioja
Make sure you balance your panniers with an even number of bottles in each, and try to spit every now and again, as you combine cycling with tasting sessions around one of Europe's most prestigious wine-producing destinations. Self-guided routes are carefully plotted, taking you between rural B&Bs and 4-star hotels, often starting with a section of the iconic Camino de Santiago.
6. Segovia
Segovia is a land of knights, kings and queens, of Roman aqueducts, fairytale fortresses, and hairpin bends that delight both pro and semi-pro cyclists. The mountains and plains here offer plenty of challenge, but what makes riding here really special is the opportunity to connect with rural communities for a taste of real Spain.
Self guided or small group holidays?
Most cycling holidays in Spain are tailor made self guided trips. You'll have flexibility on your route, where you stay, and whether to add in a rest day here or there. It also means that you'll be heading out on your own, but with detailed maps and support just a phone call away should you need it. If you'd prefer a guided small group holiday instead, then there are certainly options available. Tackling the iconic Camino de Santiago or the starkly beautiful hills of the Sierra de Gredos is that much easier with a group of new friends cheering you on.
Catalonia cycling holidays, Spain
Catalonia is called home by legions of professional cyclists, drawn as much for the climate as they are for the varied and challenging terrain. Pyrenean foothills, Mediterranean coastline, quiet backroads and the famous Carrilet – a 'Green Route' over a disused railway – make this a superb destination for two-wheelers. Families will love
cycling in Catalonia
, too. Packing picnics in your panniers every morning, you can explore sunflower fields, extinct volcanoes, idyllic beaches and medieval towns, with route maps created by knowledgeable locals. Skip the summer heat if you can, but if you can't, the mountains are still refreshingly crowd-free.
Sierra de Gredos cycling holidays, Spain
Spanish cycling legend Carlos Sastre, dubbed 'Mr Clean' for his achievements without doping, hails from the Sierra de Gredos. This mountainous region in Central Spain is slashed with long, wide roads and high passes – dreamy terrain for the cyclist. The
Sierra de Gredos
takes on its own yellow jersey in June, the hills cloaking themselves in flowering broom to form a distinctive backdrop. This is a starkly beautiful area and one that sees little in the way of tourism. A cycling holiday brings valuable income for local businesses that love to see riders making their way back here.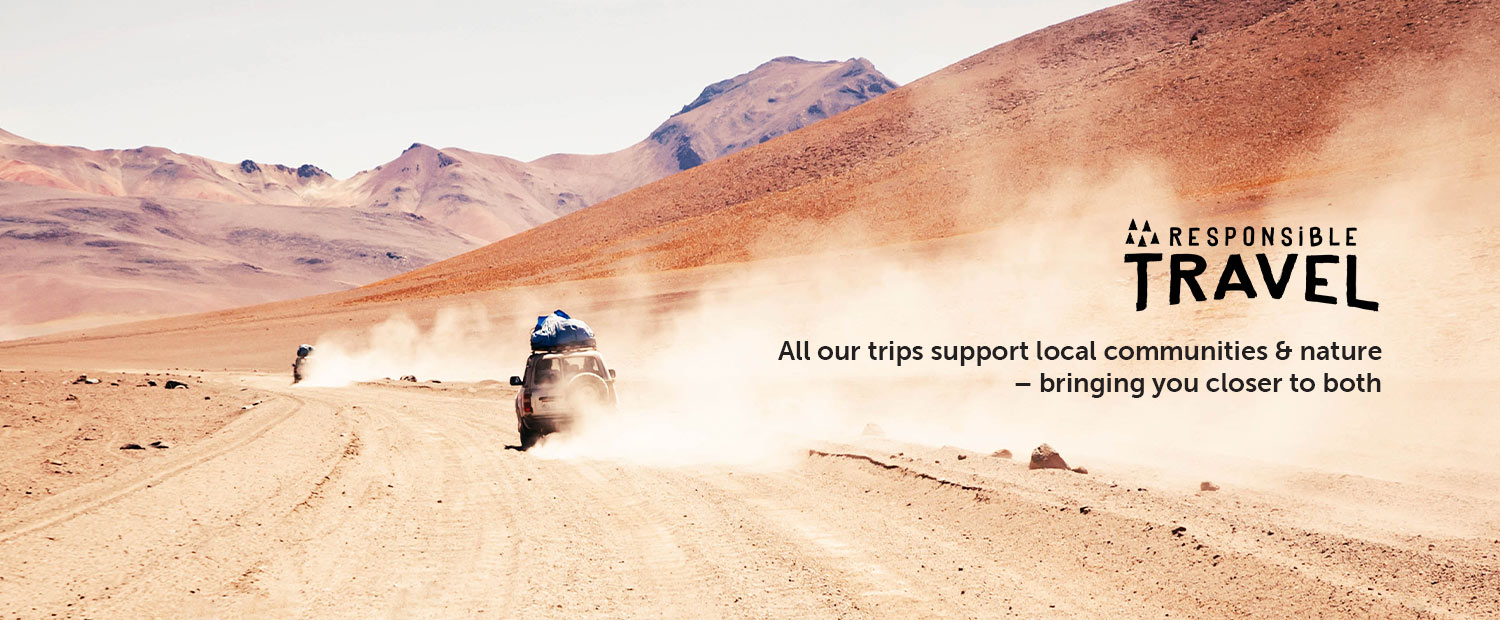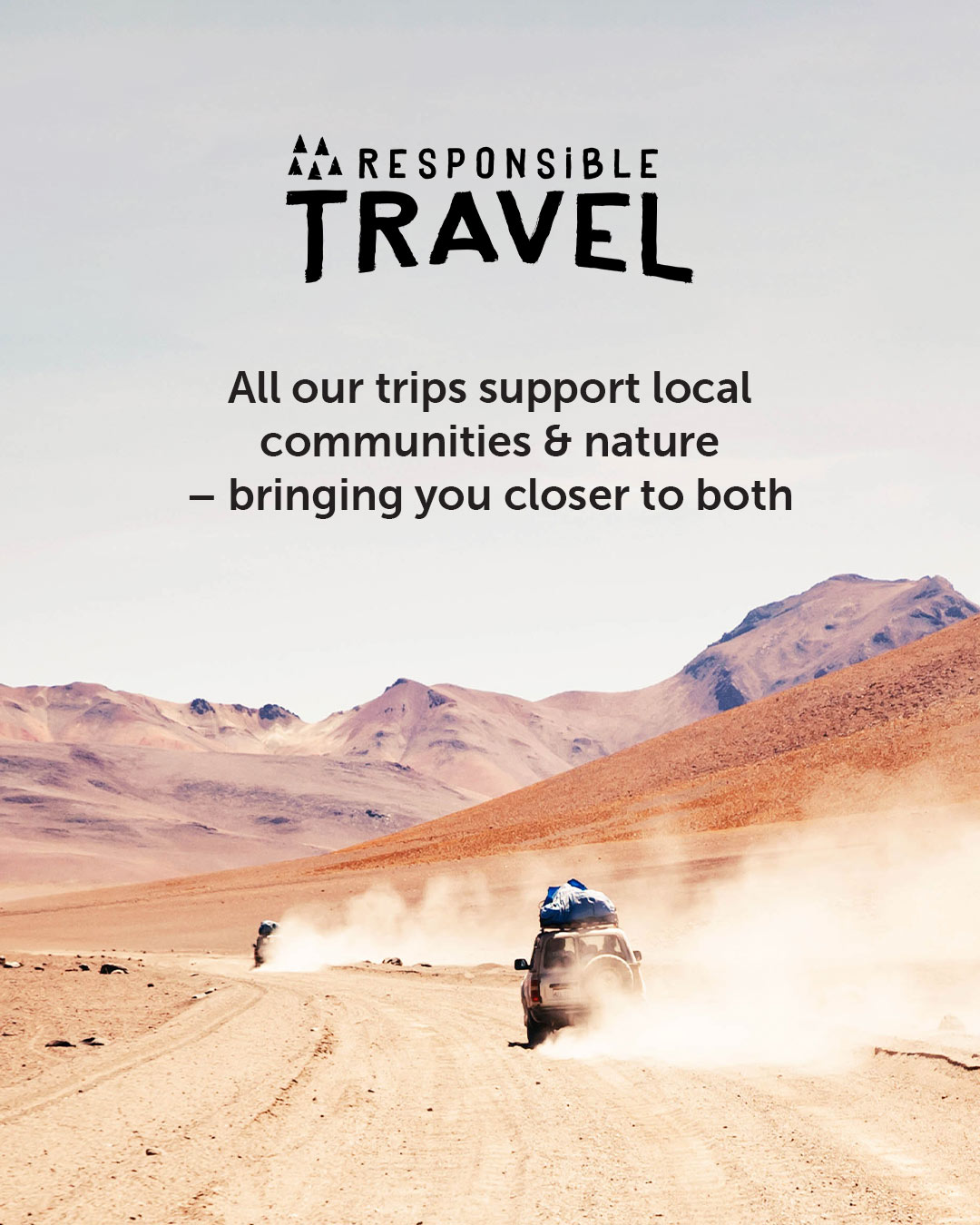 More about Cycling holidays in Spain
Valencia cycling holidays, Spain
A tailor made
cycling holiday in Valencia
will take full advantage of the glorious countryside in this part of Spain. You'll ride from mountains to coast, finishing in Valencia itself via river valleys and gorges, wetlands teeming with birdlife, medieval towns and old Arabic villages. The terrain is easy to moderate, so if you're a fairly regular cyclist then riding here will be easily manageable. And aromatic. You'll pass seemingly endless olive and orange groves, vineyards and rice paddies – there to provide for the local favourite, paella.
Family cycling holidays in Spain
Active families wanting an alternative to lounging around the pool or crowded beach resorts should look north-east to Catalonia. Away from the beaches and Gaudi architecture of Barcelona, you can find seclusion and sublime
family cycling
terrain out in the countryside. Tailor made trips allow you to ride as much, or as little, as you wish, so you can easily add in a rest day to explore a medieval castle or plot a longer route to include a few scenic picnics. Opt for a hotel with a pool, and you'll have an easy way to motivate the kids on those last few kilometres back.
Cycling holidays in Spain for foodies
Even if you've got a laser focus on the gap between the handlebars, it would be sheer folly to go on a cycling holiday in Spain and neglect the food. In the Baix Emporda county of Catalonia you can pack in the fuel in fishing harbours, tapas bars and artisan markets. Make sure to empty out your panniers each morning so you can make the most of visits to olive oil producers and cheesemakers.
Foodie cycling holidays in Catalonia
are rivalled by Valencia, where Spain's most famous traditional dish, paella, has its roots.
If you'd like to chat about Spain cycling or need help finding a holiday to suit you we're very happy to help.