Our walking holidays in Spain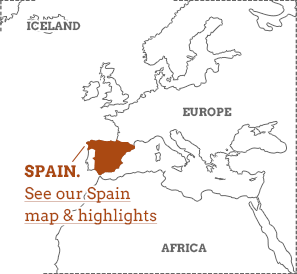 Walking holidays in Spain are rarely just about the hiking. Some combine walking with Spanish lessons and village homestays in the Picos de Europa, while others explore the Sierra Nevada with breathers at bodegas selling glasses of Pedro Ximenez and cured ham. Self guided trips in Catalonia come with route notes that encourage you to pause at the many fishing villages and artist workshops en route. Accommodation is often a highlight – low-key inns and hotels with the warmest of welcomes (and the most delicious of dinners). Plus, many holidays are designed by people who live locally, giving you unrivalled insight into walking in Spain.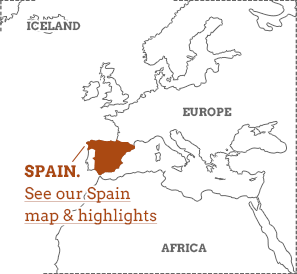 Our top Walking holidays in Spain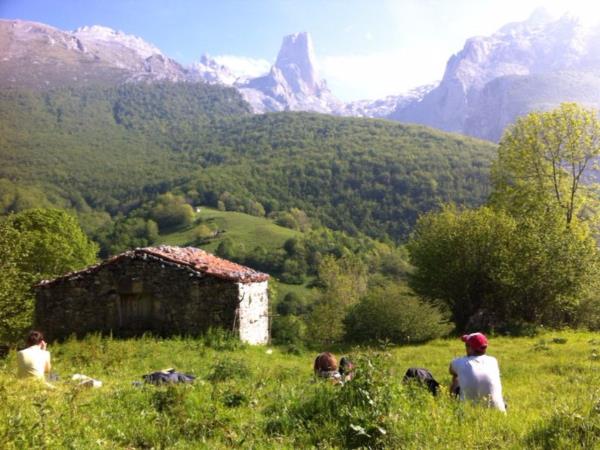 7 days
ex flights
Walk and talk on this small group language holiday in Picos de Europa National Park
Small group
2022: 14 Mar, 21 Mar, 28 Mar, 4 Apr, 11 Apr, 18 Apr, 25 Apr, 2 May, 9 May, 16 May, 23 May, 30 May, 6 Jun, 13 Jun, 20 Jun, 27 Jun, 4 Jul, 11 Jul, 18 Jul, 25 Jul, 1 Aug, 8 Aug, 15 Aug, 22 Aug, 29 Aug, 5 Sep, 12 Sep, 19 Sep, 26 Sep, 3 Oct, 10 Oct, 17 Oct, 24 Oct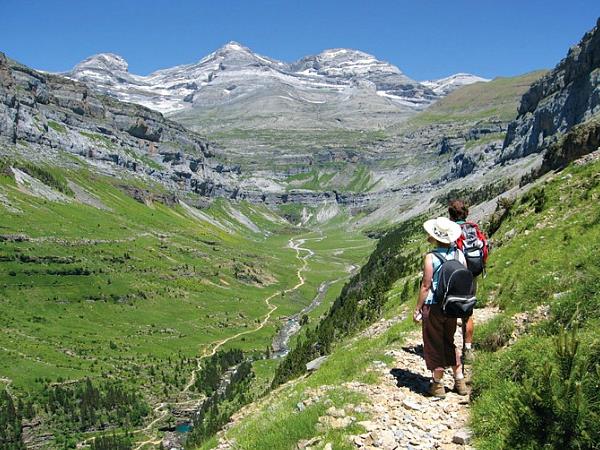 8 days
ex flights
Guided Walking in the Ordesa National Park, Spanish Pyrenees
Small group
2022: 17 May, 15 Jun, 19 Oct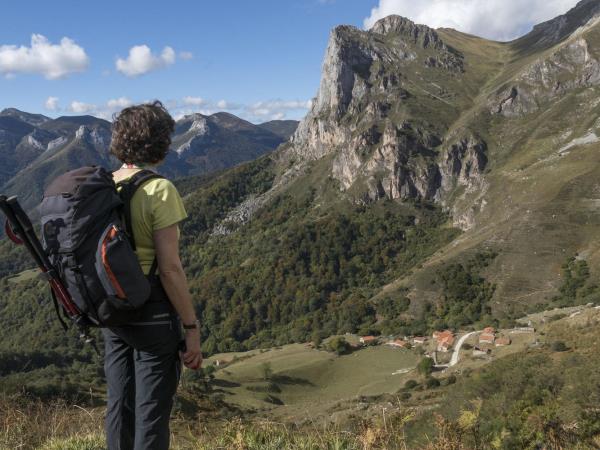 8 days
ex flights
Hike through beautiful mountains staying in rural inns
Map & highlights
When you go walking in Andalucia, you'll swap the Costa del Sol for mountainous regions like Las Alpujarras in the Sierra Nevada. Alicante is a great option for rural wandering, too. The Spanish Pyrenees, meanwhile, follows the French border from Catalonia in the east to the Basque Country in the north. Its mountainous national parks are far less developed than those on the French side. They're also home to some exciting rewilding projects: you might see a bearded vulture or signs of bears (who'll avoid you like the plague). Alternatively, head for the Canary Islands, where the scenery is both dramatic and volcanic.
1. Alicante
There's nothing like the Sierra Altana to put you in the mood for a walk and you'll find this region a million miles from the overdeveloped horrors of the Costa Blanca. Alicante is full of steep, cultivated valleys criss-crossed with mule trails and walking paths which lead from one remote village to the next. Although these routes are well loved, it's rare to see other tourists – so a few words of Spanish will go a long way.
2. Basque Country
A walking holiday in the Pais Vasco offers the best of both worlds, with the Cantabrian Mountains combining with the golden beaches off the Atlantic. Whether you're following coastal trails to Hondarribia or San Sebastian, or steering a path inland along the lush mountain slopes of the Pyrenees, this is a walkers' paradise stamped with cultural footprints – and some of the heartiest food in the country.
3. Canary Islands
The rugged volcanic landscapes, dense forests and coastal stretches of the Canary Islands are perfect for walking holidays, with year round warmth promising plenty of chances to visit outside of peak seasons. La Palma and Gran Canaria, in particular, offer an excellent mix of good quality paths, varied scenery and traditional hamlets with the occasional challenge presenting an achievable aim for the end of the week.
4. Las Alpujarras
This area of the Sierra Nevada is excellent for walking and will take you past ruined castles and meandering rivers or on circular routes which incorporate practically all of La Taha's nine villages. It's also a real treat for wildlife watchers and if you're hoping to walk whilst scanning the skies for eagles and buzzards or ibex and goats in the valleys below then what better way to escape and enjoy southern Spain.
5. Sierra Nevada
Just a glimpse of the Sierra Nevada will help you understand what a walking holiday in Spain is all about. The valleys on the southern slopes are full of Berber influence with sustainable tourism now a major factor in keeping this area of Andalucia utterly untouched. White washed villages, glistening snowy peaks and lush green valleys; the Sierra Nevada is to walkers what the Alhambra is to Moorish poets.
6. Spanish Pyrenees
The Spanish Pyrenees will leave walkers breathless and not just because of the steep mountain terrain. Ordesa National Park is an absolute work of art and the autumnal forest foliage in the valleys is considered some of the best in Europe. The Sierra de Guara is another area that's synonymous with walking and features an excellent range of routes for all abilities alongside some staggering rock formations.


Self guided or small group?
Our self guided walks in Spain are designed by people who love and know the landscapes. You'll be equipped with maps and detailed route notes (wildlife check lists, language tips and restaurant recommendations included), and if you're staying in a different place each night, your luggage will be transported ahead of you. Most are tailor made to your preferences (say, if you'd like to stay an extra day in the Rioja wine region). Small group walking holidays offer set itineraries for hikers who prefer company and a guide on the trails. The communal mindset is particularly welcoming for solo travellers.
Andalucia walking holidays in Spain
Las Alpujarras, Sierra Nevada National Park, Cabo deo Gata-Nijar Natural Park… Many of the best
walking holidays in Andalucia
are just a few kilometres away from the beach resorts of the Costa del Sol, but a world away in spirit. You'll see a different take on life in Andalucia each day, from mountainous white villages to mystical oak forests. For a pilgrimage, the Camino de Santiago dips through the region between Seville and Cadiz. Guided hikes add a layer of anecdotal history, but footpaths in
Andalucia
are generally well signposted so it's also great spot for self guided walking holidays.
Catalonia walking holidays in Spain
Walking holidays in Catalonia
explore this easterly region slowly but surely. You'll spend a week hiking up to mountain communities in the Spanish Pyrenees and down to Mediterranean seaside bays once frequented by Picasso and Dali. Evenings are whiled away at a guesthouse or hotel run by truly Catalan characters happy to discuss anything from the best salted
bacallà
in town to the pros and cons of Catalan independence. Remember to pack your swimsuit, too; secret bays are
Catalonia's
speciality – plus Barcelona is just a high-speed train ride away from the countryside.
More about walking holidays in Spain
Walking & learning Spanish
Learning Spanish while travelling is all well and good – but what about
walking and learning Spanish
at the same time? You'll be taught in a village well accustomed to hosting Spanish language novices, so everyone from shopkeepers to bar staff are tolerant and pleased to have you there. You'll often sleep in guesthouses or homestays that immerse you in Spanish life. Some lessons will be taken on the trail, so you might wind up walking through the peaceful Picos de Europa with a wildlife guide who'll teach you your
mariposa
from your
mariquita.
Walking holidays & yoga
It makes sense to combine
walking and yoga in Spain
. On a practical level, yoga will limber you up for a day exploring the trails. Spiritually speaking, pairing these activities will put you in touch with your body and environment in a way that often gets passed by when you're back at home. You'll be based somewhere peaceful, such as in the mountains outside Valencia. And the wellness aspect will extend beyond the activities – you'll eat homemade food communally and be hosted by people with a sense of warmth that'll stay with you for a long time after departure.
If you'd like to chat about Spain walking or need help finding a holiday to suit you we're very happy to help.