Taking a refillable water bottle on a walk
will lessen the amount of waste that you create and help you avoid a fruitless search for an open shop during siesta time. Tap water is safe to drink, free, and environmentally friendly!
Treat water with respect
– if you're walking on the Balearics or Canaries, especially, use water wisely and always turn off taps and take showers instead of baths.
Don't be a fire starter
– Spain's long hot summer months, particularly in southern and central regions, provide a dangerous tinderbox for wild fires. If you're out walking make sure you discard cigarette butts and glass responsibly and never start a fire out in the wild unless you want death, destruction and a prison sentence on your hands.
Keep things local
– meals at mountain village restaurants, hillside picnics purchased at the market or fruit farm, and souvenirs that have been hand-crafted by the actual seller; keeping things local should measure footprints in metres rather than miles.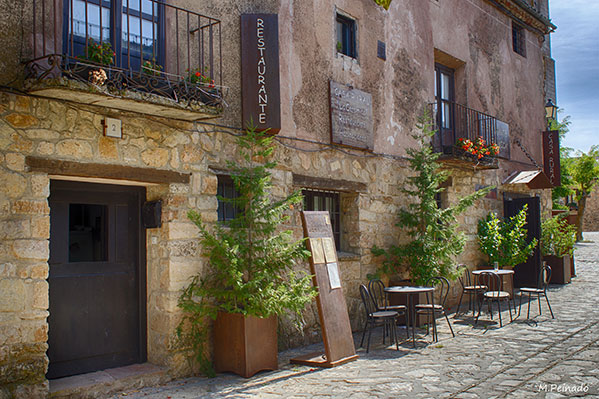 Dress for the trail not the beach
– no matter how hot it is, getting your kit off is not going to do you any favours if you're out walking in Spain. One, you might get burned, two, it's not respectful when greeting a fellow walker or bewildered local person and three, you might get your bits bitten by your backpack buckles. Just, no!
You wouldn't call a Scot, English, would you?
Lumping all of Spain into one easy to manage cultural character is not the best way to make friends if you're walking in regions that are fiercely proud of their own unique identity. Learn about the nuances, languages and traditions that separate the Basque region, Valencia and Catalonia from the rest of the country prior to wading in with a 'Hola' for every eventuality.
Read up on the rules and regs
. Walking in Spain's national parks is a superb idea however, if you're intending to explore without a guide, just make sure that you're familiar with the rules and the route before you set off. Wild swimming, camping and off-track strolls may all seem like a good idea at the time but if they're deemed out of bounds by local authorities then it's probably for good reason. A number of places may be used as hunting reserves, or may be closed off to protect local wildlife including lynx and wild boar.