Andalucia accomodation in Alajar, Spain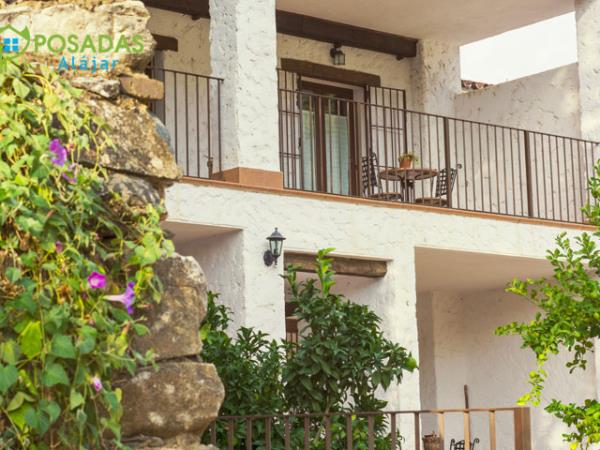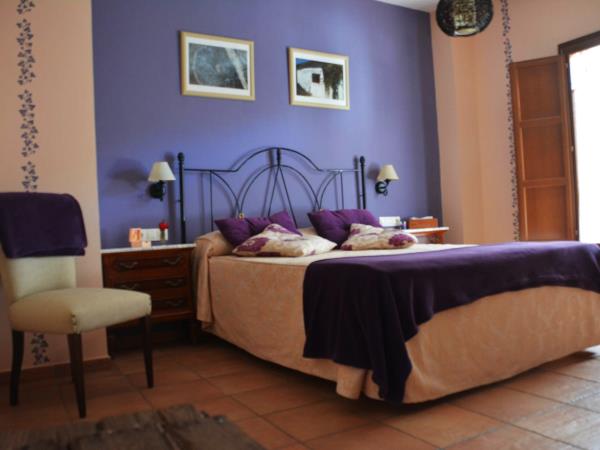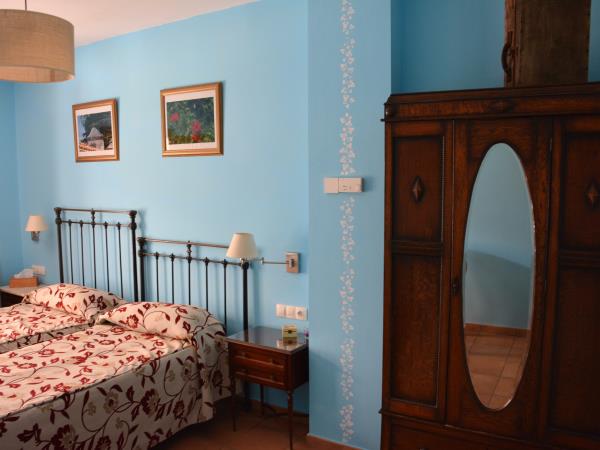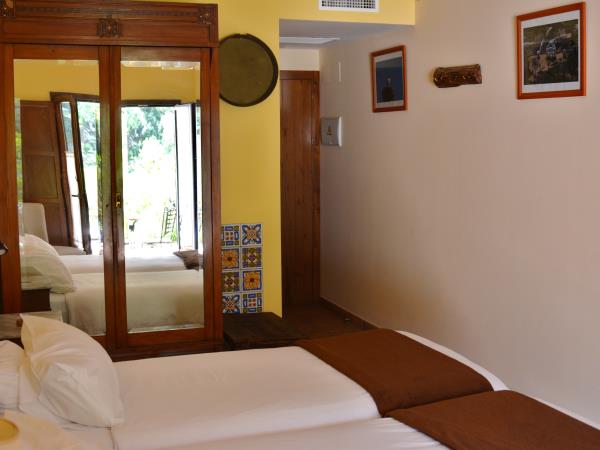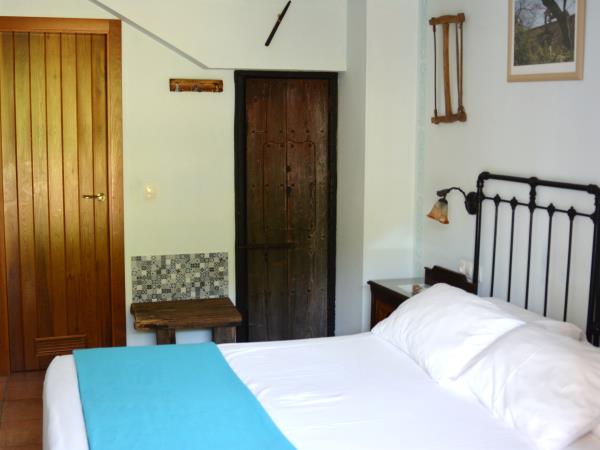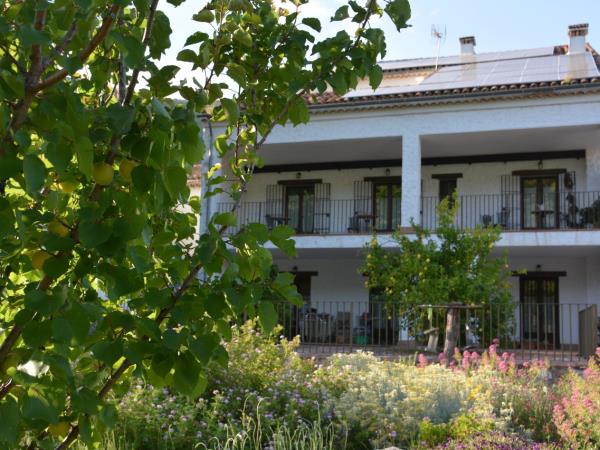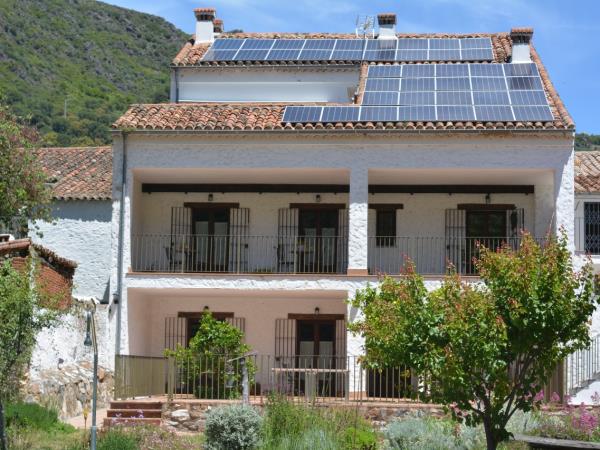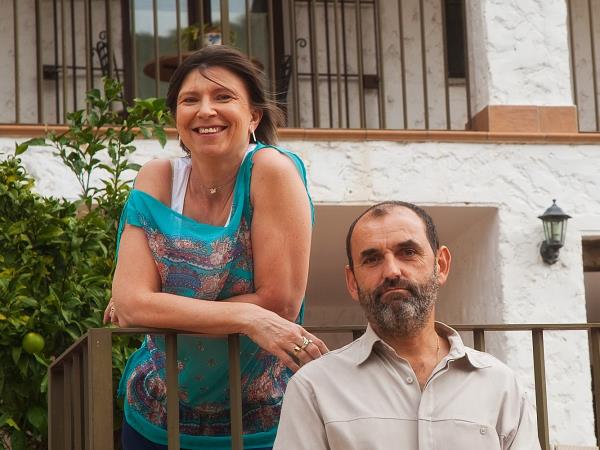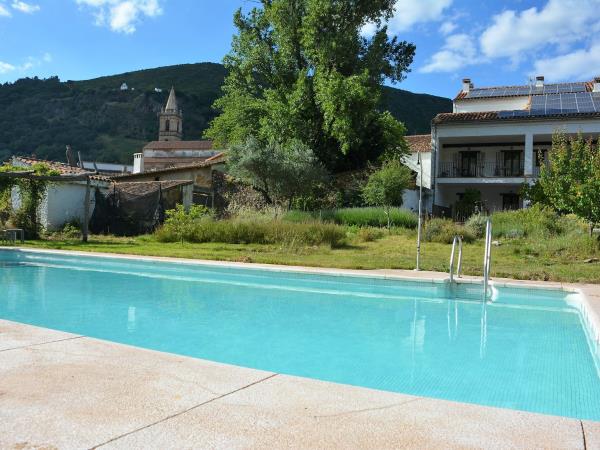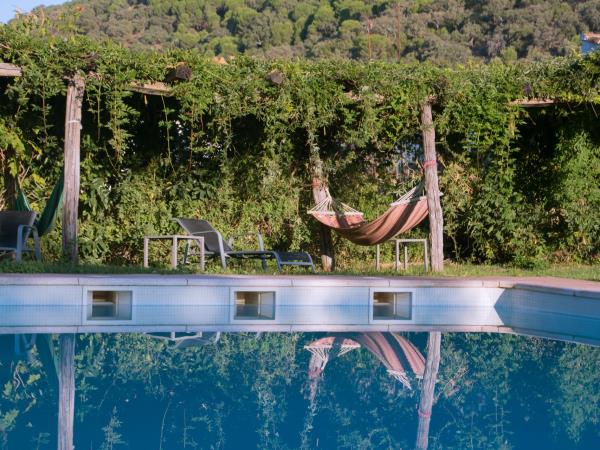 Description of Andalucia accomodation in Alajar, Spain
Responsible Travel
As the pioneers of responsible tourism, we've screened this (and every) holiday so that you can travel knowing it will help support the places and people that you visit, and the planet. Read how below.
Planet
A unique blend of comfort and sustainability in Southern Spain's Secret Sierra.
The journey that started as a dream and continues into the future. We are proud of what we have achieved – A beautiful house that lives and breathes sustainability, proof that our eco-friendly philosophy does not compromise your comfort.
We've taken care of the usual things, of course, like using energy efficient lighting with movement sensors where needed, asking you to reuse your towels and minimize your water consumption, recycle, reuse and reduce as much as possible. But you would and should expect that, and although every little helps, bigger things need to be done to make a real difference. Since the concept of Posada San Marcos was formed, we have been determined to make sure we can make that difference from tiny gestures to the larger scale investments. Rest assured everything about the Posada has been designed so you can treat yourself, have fun, relax in style, eat like a local and be kind to the environment without breaking the bank.
It is very easy to say you are green and have an environmental ethos because it is what people want to hear. To give you an idea of what we're trying to do at Posada San Marcos take a look below and discover what we believe really means to be green.
However, if you wish, you can just relax in the knowledge that we are doing as much as we can for your stay to be as green as possible. Don't worry, we won't preach or force you to take part in any way, by just staying at the Posada San Marcos will help you tread more lightly and leave a smaller carbon footprint on this journey.
We love what we do here, and the way we do it. We'd love to share it all with you!

Our Credo:
Our 4 core principles, a collective philosophy rather than individual commitments in their own right, are intended to ensure a minimal impact on the environment, whilst acting in an ethical and responsible manner.
Source locally
Sourcing products for Posada San Marcos as locally as possible reduces energy waste in transportation and support local businesses.
Reduce, Re-use, Re-cycle
Minimising energy consumption, waste and landfill helps avoid unnecessary production and transportation of goods.
Consider what comes in and what goes out
Looking at the lifecycle of everything that comes into Posada San Marcos and taking into account where it will go afterwards minimises the impact on the environment.
Be transparent, open and honest
Being open and honest to our staff and customers.
These 4 principles are underlined by our commitment to the EU Ecolabel which we were awarded in Feb 2020, the first accommodation provider in Andalucía to achieve this Eco standard and are at the core of our decision-making process.
We are also members of the Association of Ecotourism in Spain
Both obvious and not so obvious attributes all help add to an overall feeling of well-being within Posada San Marcos.

Making use of Nature:
Sun and Light:
Drawing on the glorious Andalusian sunshine as a resource, the sun and light provide over 50% of our electricity consumption thanks to the 40 PV panels installed on our roof.
We also make as much use of the natural light with full-length double glazed French windows in each room. We studied the type of double glazing we needed for the temperatures and noise (R value 2.084) and chose natural dark wood for the interiors and high-grade aluminum for the exteriors for maintenance and longevity. The terraces are more than 2.5metres deep which protects the rooms from the height of the sun in the summer but allowing sunlight thus warmth into the rooms during the winter. As all traditional buildings in the village, Posada San Marcos is painted white to help reflect the heat from the sun in the summer. Here in Andalucía, we work hard to avoid the sun and heat in the summer keeping windows and doors shuttered to keep the interiors as cool as possible.
Geothermal Energy:
We opted to install ground source energy to provide heating and cooling to the house, which is distributed underfloor, achieving a constant and comfortable temperature throughout, along with a super-efficient hot water system. We have calculated that the system saves us over 75% energy consumption in comparison to the more traditional ways of heating and cooling a building and providing hot water. We were the first accommodation provider in Andalucía to install ground source energy.
Cork:
Our area is famous for the quercus suber or cork oak and we have used cork as a natural insulator for the roof and facades of Posada San Marcos. You too would have been convinced that its anti-inflammatory, anti-humidity, thermal insulation and sound proofing properties were the perfect material to use in our build.
Sheep's Wool:
You are almost counting sheep when you fall asleep at Posada San Marcos as we chose lamb's wool to insulate the interior of the house. Wool absorbs and releases moisture without lowering its thermal insulating properties, maintaining heat in winter and keeping heat out in summer, prevents dampness and is also naturally fire-resistant too. What more could you ask for?
Wood:
Stepping through the restored chestnut doors you enter time-honoured tradition where the original chestnut beams have been reused to ensure that Posada San Marcos remains true to its origins. The front door was lovingly restored by the local carpenters who also supplied the FSC wood for all the doors, ceilings and other wooden details. In El Calabacino room Ángel adapted another of the original doors from the house into the wardrobe door and made the luggage stands and coat racks in the rooms by reusing wooden doors and beams. In the garden both pergolas, the plant borders and raised beds are all from beams and wood that came from the house or nearby.
We do ask you to turn a blind eye to our ungainly collection of beams, old doors and other stuff in the garden – we do have plans for it, promise!
Rain Water:
Believe it or not it does rain in Alájar! And when it does, we make sure we catch as much as possible. The rainwater from the roof is collected in the well (you can see how the drainpipe from the roof goes into the ground outside El Cabezuelo room). The original well was one of the water sources for the whole street before tap water arrived in the village in the mid 1970's. We had to cover it up to make room for the terraces, unfortunately, but both well and rainwater are pumped to our water deposits and distributed through the house for the toilet cisterns (there are 3 stopcocks in the bathrooms) and the irrigation systems we have set up for the plants and garden.
Stone:
We reused all the stone and sand that came from the original walls and foundations of the house in the 2 stone walls boundaries we built. The roof tiles were carefully removed and once our structure was up and the insulation laid, carefully replaced. The left-over tiles now adorn our walls masquerading the led lightbulbs.
Making things as good as new
Lovingly restored by Ángel, the furniture in all the rooms was sourced from antique and secondhand shops in Sevilla. Each bedroom is unique with different furniture and colours so you can enjoy a different experience each time you come. In the public areas some pieces were even rescued locally and given a new lease of life, other pieces actually came over from Lucy's parents' house in the UK after they downsized. If you do spot something that has been discarded by a neighbour, let us know – we might be able to give it a new home!
All the paints used in the Posada are environmentally friendly with no petro-chemicals, VOCs or harmful ingredients such as ammonia and formaldehyde. All wood has been treated with water-based varnishes.
All the decorative elements have been given to us over the years. Ángel has created quite a reputation for taking anything in and finding a little spot for it where it looks like it's been forever!
Initially a lockdown project and still on-going is our ethnographic dictionary. Ángel is really enjoying the research into all the pieces, writing about the origins, their uses and even the folklore behind them. This will soon be available for you to learn something new about our area. There is a saying in Spanish: Once you have learnt something knew you can go back to bed!
Our Daily Commitment
What comes in and what goes out
Before we bring anything to Posada San Marcos we always think of its carbon footprint. We try to use as many local and regional suppliers as possible, keeping the radius within 125km
Our organic walnuts are from our neighbour Ana, the honey from Julian and Juan Carlos and the organic whole meal bread baked in a wood fired oven by Uli. The typical white village loaf comes daily from Aracena.
You can try artisan beers produced in Aracena accompanied by the delicious crisps that are fried in olive oil, also from a mini factory in Aracena. Cruzcampo beer is produced in Sevilla and supplied by the local distributor in the Sierra, our organic house red from Badajoz, the province north of Huelva, the house white from the south of Huelva province and you can't get more local than the Iberian ham and air-cured sausages which are famously from the area.
Our homemade evening meals and picnics use fresh, seasonal, local and where available, organic food.
All the oil we use for cooking is collected by an authorized company and converted into biofuel, leftover food and the used coffee grains are converted into compost for the garden, everything that can be fixed by Ángel is fixed, in fact it needs to be in an impossible state for it not to be saved and reused some way or another.
We run a hybrid car that runs on an average of 4.5litres of unleaded fuel per 100km.
Electricity
We export any electricity we don't need to the National Grid and import the extra we need through electricity companies that can guarantee our supply through wholly renewable energy sources.
Guest Rooms
doors, wardrobes, desks, bedside tables and luggage racks
Ángel has lovingly restored all the furniture in the rooms which were bought from antique and second-hand shops. He made the luggage racks and coat hangers from old doors and beams that came from the house or from a neighbour. Not one room is the same, each one has its little quirks and uniqueness and as you can choose which room you'd like to stay in, you can have a different experience each visit. All the doors were made by our local carpenters using FSC wood and water-based varnishes.
beds
Want a good night's sleep? Our beds are made of visco-elastic memory foam mattresses and the covering is bamboo, one of the fastest-growing and most versatile of plants used in manufacturing today. Bamboo provides a lovely coolness and the memory foam ensures you are very comfortable.
televisions
Our televisions are the lowest energy models on the market. Using around 60 Watts (less than most traditional light bulbs) they are LED backlit and have a host of eco settings. Unlike most televisions, you can actually switch them off (using the button on the right-hand side) and even when in standby they use minimal power.
lighting
All the lighting in our guest rooms is LED which are ultra-low energy and use 7 -15 Watts each (a traditional halogen downlight would typically use 50 Watts). The card in the light socket means that you can switch everything off when you leave the room.
toilets, showers and taps
The toilets in our bathrooms are dual flush and ultra-low water consumption. The water for the toilets comes from the rain and well water which we harvest and distribute throughout San Marcos in a separate, additional pipe system. Our taps are aerated, as are the showers, giving the performance you would expect from a great shower but using a fraction of the water.
wash hand basins
Aesthetically pleasing, the wash basins are produced by the Spanish company Roca and have a small capacity, helping reduce the amount of water used while washing hands or shaving.
toiletries
Kind to your skin and the environment with 0% parabens or phosphates our re-fillable toiletries are produced in the very same province of Huelva. We bulk buy and fill up the pump containers for you on arrival which helps reduce the amount of small plastic amenities which we would have to dispose of otherwise.
room guide
The content is printed on recycled paper.
Kitchen and Laundry
In the kitchen we use super-efficient induction hobs which convert about 85% of their energy into heat, compared to about 40% for gas. As the hob itself doesn't create heat, it stays cool to the touch and also turns off automatically when a pan is removed, so there is no wastage. This makes for a much cooler kitchen as there is far less ambient heat given off than gas or electric hobs.
Our fridges and freezers are all A+++ energy rated models use hydrocarbon which is very efficient and contains no nasty gases. The dishwasher is hot-fill, using water that is heated more efficiently by our ground source energy system than cold fill would be.
As the water is very hard in the area, we have an on-site water softening system, which means it is far easier to clean the bathrooms and uses far fewer cleaning products than with hard water. It also protects the equipment, ensuring a much longer life on machines, taps, shower heads and the like.
All our laundry is washed in house, enabling us to keep control of the detergents used (naturally, we only use those that are phosphate and paraben free). Our machines are the most energy and water efficient available (A+++ Energy Star rated). Our sheets and towels are air and sun dried and although we do realise that this does make our towels a lot less soft and fluffy, we hope you can understand the compromise. We also use cotton sheets rather than wrinkle free sheets (we prefer to avoid chemically treated sheets for all the obvious reasons) and we do iron out the wrinkles as best as we can but again, we do hope that this isn't a deal-breaker for you.
Cleaning
We use only environmentally friendly cleaning products and environmentally certified toilet rolls.
We have a floor cleaner that vacuums and mops at the same time, using a fraction of the water you would need with a mop and bucket and providing a much cleaner floor.
We separate our waste and make use of the municipal recycling bins and you can help us by using the recycling bins in the honesty bar area or ask us to dispose of any waste you have. All electrical goods and batteries are disposed of in the correct manner.
Staff
All our staff are trained in line with our sustainable ethos and environmental policy and are encouraged to suggest new ideas for improvement. Our commitment to the European Ecolabel enables us to ensure that training takes place at least once a year, reinforcing our continued resolve to reducing our impact on the environment.
The Garden
Our garden has undergone many changes since the beginning in the summer of 2011 in the rush to open and to avoid the ungainly site of earth with a pool in the middle we decided for the quickest option of turfing the whole are apart from the borders, where we planted native species and maintained the 3 olive trees that were there. We soon realised that watering such a large space was totally unsustainable during the summer months, even though we were using well and rainwater it just didn't seem right. The pergolas were the first to go up, creating shade at both ends of the pool. Then the raised beds were added which are watered by the drip system, after that we continued to reduce the size of the lawn by adding more flower and herb beds. Ángel has studied where it is difficult to water and is gradually changing these areas into dry gardens and during lockdown 2020 three filter ponds were added where the water from our washing machines is filtered and providing a home for frogs, newts and dragonflies
We do not use any pesticides or chemical fertilisers in the grounds.
Records and Objectives
We record our water and energy consumption, the amount of chemical products used, the amount of waste generated, our maintenance and incidents that occur every quarter. Each year we look at the results and set our objectives for the next year, always looking for ways to improve.
People
Alájar is part of Sierra de Aracena and Picos de Aroche natural park, the second largest in Andalucía. We believe that responsible tourism is the best way to preserve this beautiful unspoiled region for future generations. By promoting this area through sustainable tourism we can see the benefits it is having on the village. Guests will discover an area of white villages, active people and amazing gastronomy. We provide plenty of information on where to eat for the week and what to visit so our guests can get the most out of the area, just leaving a simple footprint behind.
All our experiences are provided by local people you have set up their small businesses because of their love for what they do and where they live.
On checking in we provide a map where you can find all the shops/ bars/ restaurants along with their opening times and our favourite dishes there!. You will often see fresh eggs left in a plant outside the front door from Pedro our neighbour who we buy from at the going rate. We buy as much local produce as possible. In the summer many of the villagers are happy to sell us part of their production from the allotments.

The village has produced a new promotional pamphlet in Spanish and English. We contributed financially towards the production and printing and also voluntarily translated the english version.

As this area is little visited by international tourism and English is not spoken by many we have translated most of the menus in the local restaurants into English over the years and are always willing to help with any changes they make. This enables both our guests and the locals to interact a little more, providing a more authentic experience.

We are members of the Arias Montano association which works to divulge culture and history through various events through the year to both people of the village and area and tourists from further afield. We aim to promote as many of the events as possible in the village and surrounding area through our social networks. We participate in all the fund-raising events through either volunteering or contributing financially.

We have one full time employee who was born in the village. In her first year she completed a training course in chambermaid and reception work receiving a certificate of qualification.

When we need extra help we always find someone available from the village.

Our gardener is also local, he has his own organic nursery and supplies us with all that is necessary to maintain the garden in shape. Maintenance work is also done by local professionals.
Popular similar holidays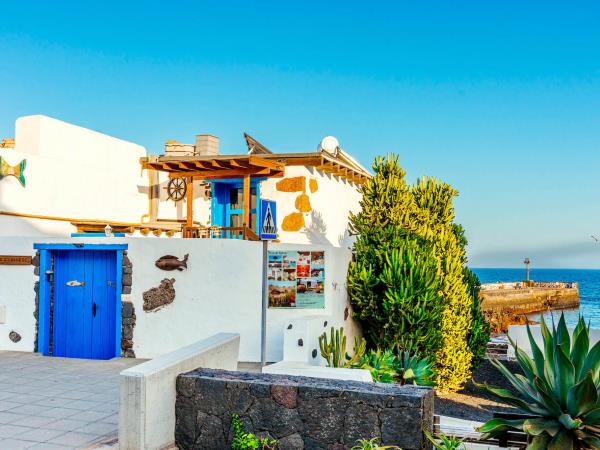 From €120 - €350 per couple per night
Off-grid seafront home, traditional village, coastal walks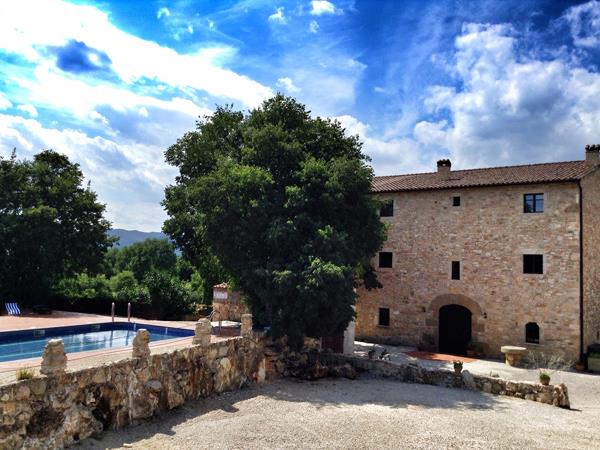 From €52 - €112 per person per night incl breakfast
Eco Costa Brava countryside sports hotel with 25m pool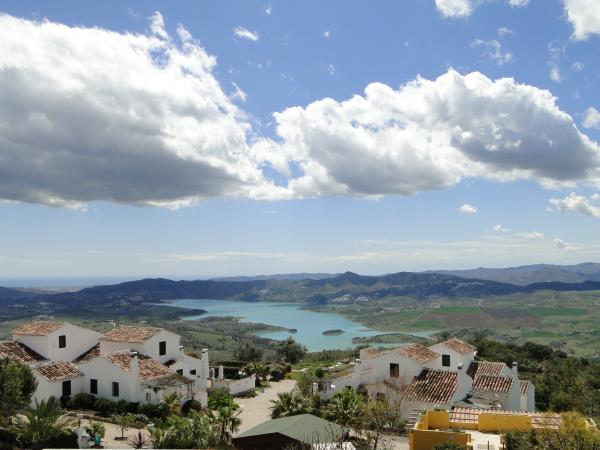 From €150 - €220 per apartment per night
Spacious apartment with breathtaking views over Lake Vinuela