Amazon photography holiday, Peru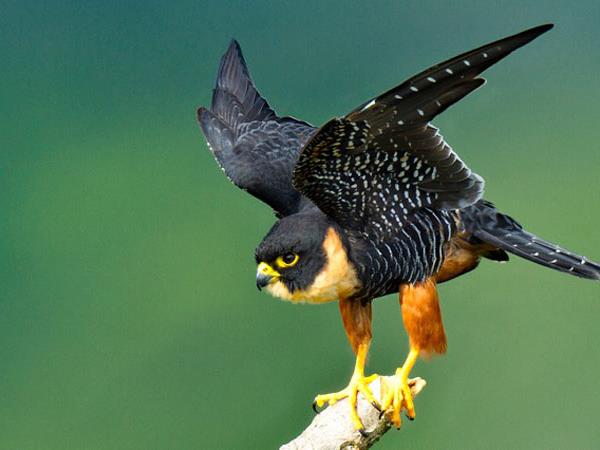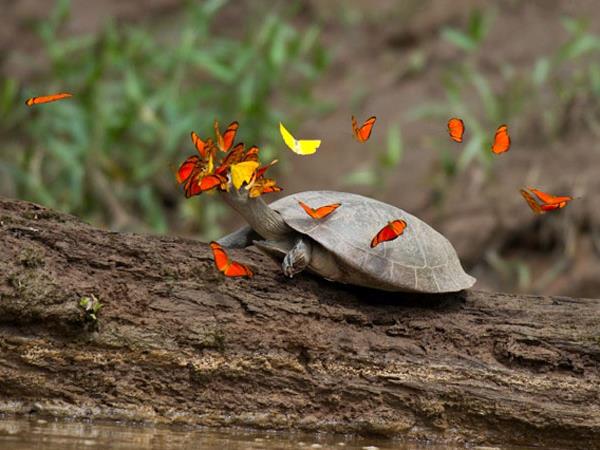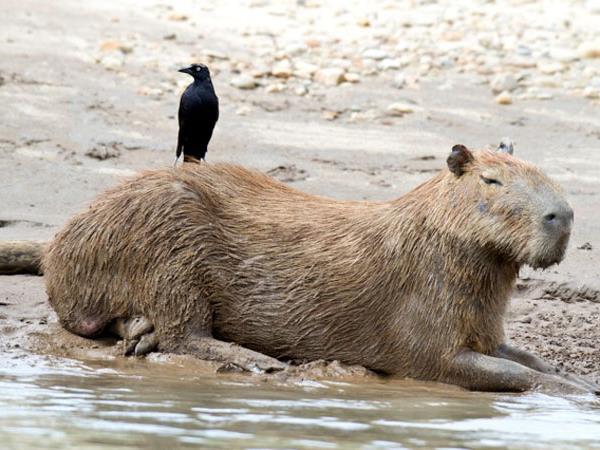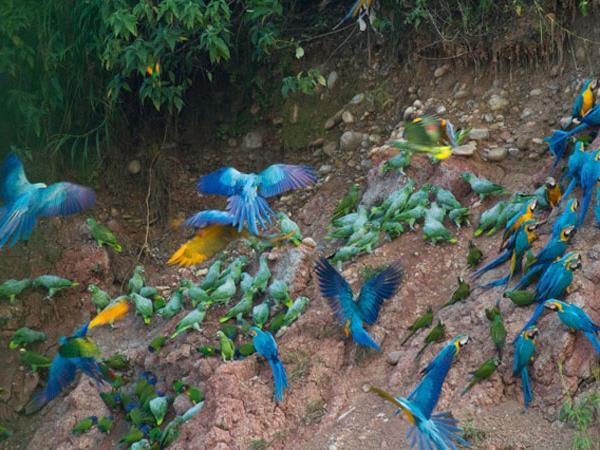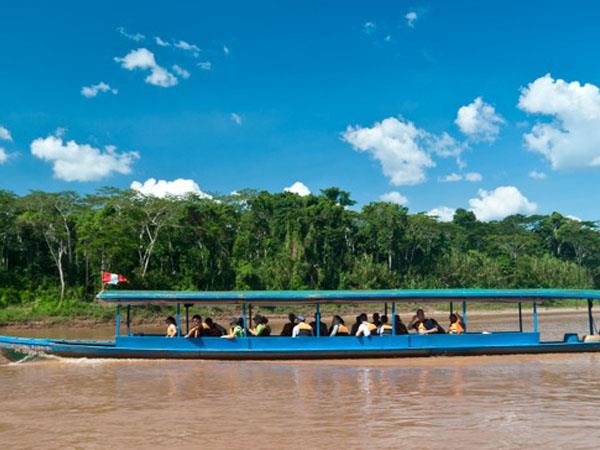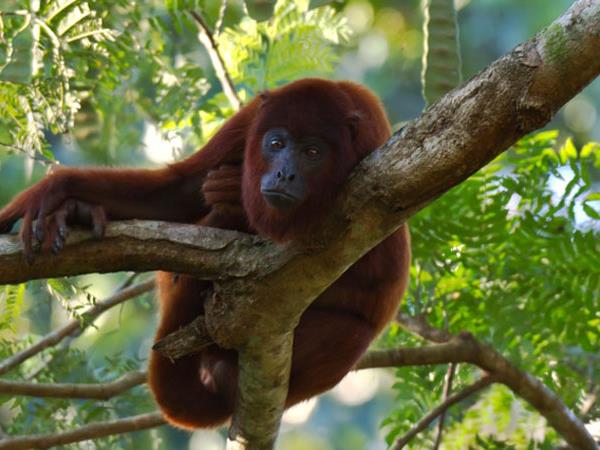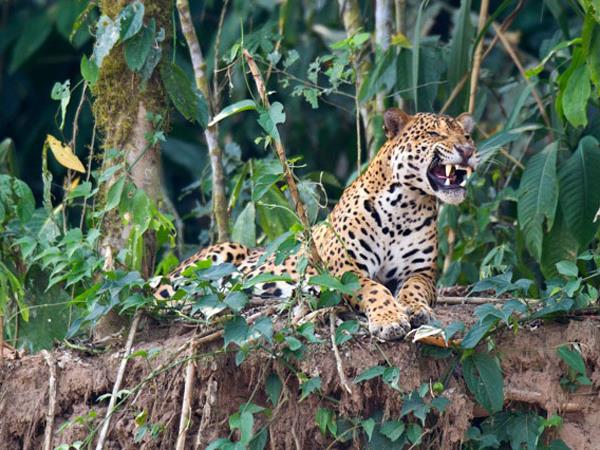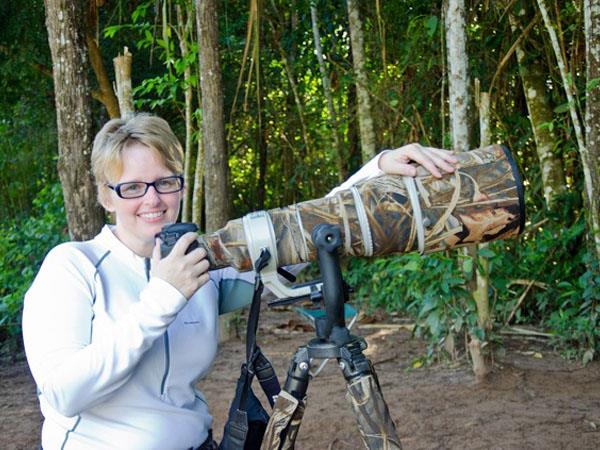 A week in the Peruvian Amazon in the company of award-winning photographer Jeff Cremer and an expert local wildlife guide. Access pro cameras, specialist workshops, and 3 x eco-lodges.
Puerto Maldonado
Primary Forest Private Reserve
boat ride on Tambopata River
nocturnal nature walks
use of professional grade equipment
award-winning photography guide
local wildlife guide
canopy towers
classroom review sessions, critiques and discussions
practical field photography instruction
possible sightings might include: parrot species, birds of paradise, giant river otters, capybara, caiman and howler monkeys
Tambopata Research Centre
macaw clay licks
macro photography workshop
early morning tours
smaller species may include: praying mantis, cicadas, leaf mimicking grasshoppers, tree frogs, toads, snakes and lizards
Brazil Nut Trail
stay in three different Amazon eco-lodges
Description of Amazon photography holiday, Peru
This tailor-made week away in the Peruvian Amazon places travellers in the company of highly-skilled local photographers for a series of practical and immersive photographic workshops.

Unlocking the secrets of the Amazon rainforest through the eye of a lens is an incredibly exciting experience and bound to place you in locations that are rarely glimpsed by casual tourists.

The beauty of a photography holiday is that you know that practically every step of your adventure will be captured for prosperity and any travellers looking to add to their photographic portfolio as well as expanding their skill set will certainly benefit from time spent in the Amazon.

As this holiday includes overnight accommodation in two separate rainforest lodges, you'll really get to make the most of Peru's Tambopata region with professional level equipment* allowing everyone from beginners to experts to enjoy an exciting all-inclusive experience.

Discovering the deep connections between science, nature and technology opens up a series of doors for photographers and artists alike with qualified local rainforest guides ensuring you won't miss a thing as you discover and learn about Amazonian ecosystems in the company of experts.

A combination of hands-on instruction, classroom lessons, critiques and discussions lead to an all-encompassing experience where everything from insects and butterflies to birds in flight and far off subjects, can be pictured via the correct photographic equipment.

*Including: Canon EF 600mm f/4L IS USM, Canon EF 100-400mm f/4.5-5.6L IS USM, Canon 7D Body, Canon MP-E 65mm f/2.8 1-5x Macro, Canon MT-24EX Macro Twin Ringlite Flash, Nikon 70-200mm f/2.8 ED VR, Nikon 50mm f/1.4G AF-S, Nikon 105mm f/2.8G AF-S VR IF-ED Micro, Nikon D7000 Body, GigaPan EPIC Pro for DLSR Cameras, StackShot Automated Focusing Rail, Gitzo Systematic Carbon Fiber Tripod, and Wimberley Head Version II.

Price information
Departure information
This is a tailor made tour - please enquire for available dates
Holiday information
Dietary requirements:
We can cater for vegetarian and vegan diets.
Responsible Travel
As the pioneers of responsible tourism, we've screened this (and every) holiday so that you can travel knowing it will help support the places and people that you visit, and the planet. Read how below.
Planet
The Lodges are located in a 200-hectare private reserve within the buffer zone of the Tambopata National Reserve. The lodges work in partnership with local families, who sustainably harvest Brazil nuts from the surrounding rainforest, to ensure that they share in the benefits of ecotourism.

This Amazon lodge connects guests to the vast and remote wilderness of the Tambopata Candamo National Reserve without sacrificing comfort or accessibility. Guest revenues are used in rainforest conservation and sustainable development of the lodge and the rainforest.

Rooms have three walls and common areas have none. This means you are always in close contact with primary tropical rainforest. The lodge is a 'natural construction' – an airy lodge built from traditional materials such as wood, palm fronds and clay.

With regard to waste - at the lodges waste is separated and recycled. All biodegradable material is composted onsite. All non-biodegradable material is taken by boat to the city dump. And all glass material is taken to the recycler in town. Secondly, we use only biodegradable soaps, shampoos, and laundry materials, which are completely innocuos. The lodge is lighted by windlamps and refrigerators are gas powered.

Key alliances with research projects focusing on some of the most vulnerable species has helped establish studies to determine the impact of tourists on them. We also follow their recommendations through voluntary management plans and monitoring programs. Macaw, otter and harpy eagle research and monitoring have been conducted on and off since the beginning of the project.

The community has incorporated regulations which forbid members to hunt in the communal reserve, to fish with nets in the lake, and to cut forest around harpy eagle nests. Although these regulations are infracted upon every now and then, the three important take-away lessons are that the community has indeed decided to regulate the use of these resources because of their value as tourism resources, that in effect the frequency of hunting in the reserve or fishing in the lake has diminished drastically, and that the community views as a problem every time someone is heard hunting in the reserve. If it could patrol and find out who, it would sanction the infractor, likely taking his profit away for a year and blacklisting his family for jobs at Posada Amazonas. A specific example of the community´s conservation commitment and capacity to act: in 2003, a logger came to the community to buy a standing hardwood near the lake. The community assembly said no because it is close to the otters. Then the logger offered to bribe the president, and he said no. Then the logger went and cut it anyway. The community went to the police and had the timber and equipment expropriated. A second example is that they pay for two wildlife monitors, who follow Conservation International´s protocol to evaluate wildlife population sizes. The community pays for the monitors as a way to keep an eye on what impact hunting is having as a resource that is shared by tourists and community families alike.

The Tambopata National Reserve is a 275,000 hectare conservation unit created by the Peruvian government in 1990 to protect the watersheds of the Tambopata and Candamo rivers (formerly known as the Tambopata-Candamo Reserved Zone). It is adjacent to the huge 1 million hectare Bahuaja Sonene National Park. Both conservation units protect some of the last untouched lowland and premontane tropical humid forests in the Amazon.

This Connecticut-sized area of pristine forest contains:
600 bird species
32 parrot species (10% of the world's total)
200 mammal species
1200 butterfly species
90 species of amphibians
over 10,000 species of vascular plants.
People
The lodge is owned by the Ese'eja Native Community of Infierno. One hundred seventy native and ribereño families work and profit from their lodge.

A Community Committee is in place so that all decisions about the lodge, visitors and the rainforest are taken by the communities that live within the area. The monies and profits made by tourism have, and will continue to help, more children in the area receive an education.

We work in partnership with a local Brazil nut farm to sustainably manage the forests we share.

More and more people from the communities are working in the lodges, especially in the technical areas. Every year, about half of all crew are replaced, helping to rotate staff, give more community members skills and also the chance to return home.

More than 100 community members and dozens have been trained and employed in this manner. After their stint at the lodge, at least ten have gone on to obtain tourism jobs at other lodges.

Through a seed fund, cooks and maintenance crew receive professional courses on technical aspects of these positions.

Guides receive more intensive training. Community guides start their training in a community guides' course, in order to level their knowledge about terms such as biology, conservation, biodiversity, ecosystem, and basic flora and fauna classification. The first four qualify for the in-house annual guide course, which is offered for all those who want to become an guide. This annual course covers most major taxonomic groups, such as mammals, birds, insects, ecology, and plants, and includes Red Cross first aid training. From the four community participants, the best two are the ones selected to start their training as guides for the lodges. The next step is to work at in a lodge as bar assistant, in order to train the ear a little and become familiar with the English language. After six months, the participant goes to Lima for three months of intense training, covered by the seed fund. Once back, the guide practices for one or two months, and then become a professional guide who starts repaying his loan for the next community guide to then pay for their training. In this manner, nine guides have been trained, and one or two additional ones are trained yearly.

Less than 5000 people inhabit the Tambopata National Reserve's "area of influence" to the north. They make a living of slash and burn agriculture, small scale gold mining, timber extraction, and hunting and fishing. One thousand Ese'ejas live in four titled communities within this area of influence.

The ongoing paving of the Interoceanic highway, joining Brazil's north Atlantic coast with Peru's Pacific Coast and access to the Asian markets presents the principal threat over the mid term to this region's incomparable wilderness.

We are taking two measures to counter this threat. The first, is that the community has asked and obtained from the government an ecotourism concession which essentially seals the unprotected border of the lake. This should assure the lake does not suffer encroachment from the Interoceanic Highway. The second is in securing alliances with communities further upriver from Posada Amazonas to assure that the land between Posada Amazonas and the Tambopata National Reserve remains protected. With Refugio Amazonas, there are plans to establish the same connections that have worked well at Posada Amazonas, with four small communities around the new lodge. These four communities comprise the entire population between Infierno and the TNR. By allying with them and securing their support for the conservation of the forest, we will be in essence producing a buffer zone to the Interoceanic Highway.

Both the Tambopata National Reserve and the Bahuaja-Sonene National Park form part of the titanic 30 million hectare Vilcabamba-Amboro Conservation Corridor. The corridor is formed by 16 protected areas ranging from the Vilcabamba mountain range west of Cusco to the Amboro National Park in central Bolivia, and include Manu National Park, the Machu Picchu Historical Sanctuary and the Madidi National Park, among others. In addition, this corridor protects over 40 ethnic groups. Its objective is to spur the region's development through participatory planning for the strengthening of local organizations, sustainable small businesses and agroforestry in order to minimize the loss of biodiversity.

We work to help to protect this region, and by visiting the lodge, you are helping eco-tourism to provide a sustainable income for the people who live in the forests, as well as the animals and plants.

Visitors can also help via Pack For a Purpose and take along much needed school materials for the local children.

The community schools welcome all types of material, such as:

• Book bags
• New or gently used clothing
• Computer equipment
• Pens, pencils, etc.
• English teaching books
• English/Spanish dictionaries
• Soccer balls
The community medical centre could also benefit from the following items:

• Baby Blankets
• First aid kits
• Gauze & Bandages
• Digital blood sugar testers
• Hot/cold packs
• Toothbrushes & toothpaste
• Flashlights

We encourage travellers to the region to first visit the website or email us for specific needs that also include clothing and shoes plus medical supplies for the Native Community of Infierno Clinic. Five pounds (in weight) equates to 400 pencils, or five deflated soccer balls with an inflation device or a stethoscope, a blood pressure cuff and 500 band-aids.
Popular similar holidays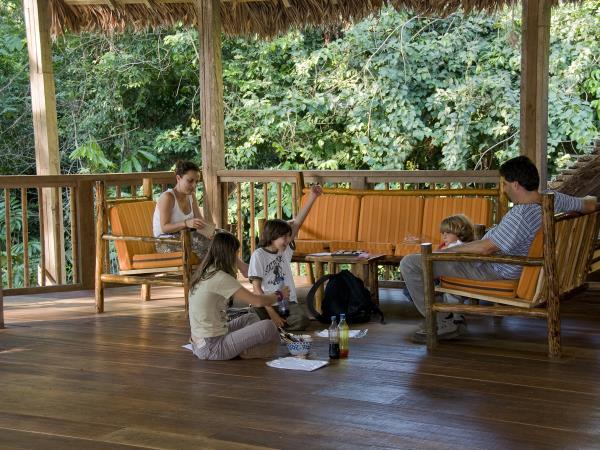 From £895 - £1190 4 days excluding flights
Energetic Amazon adventure holiday for teenagers and parents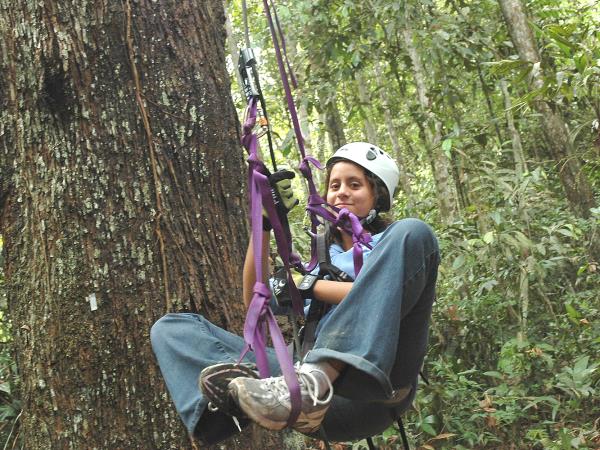 From £895 - £1026 4 days excluding flights
Amazon family adventure holiday, for children aged 4-10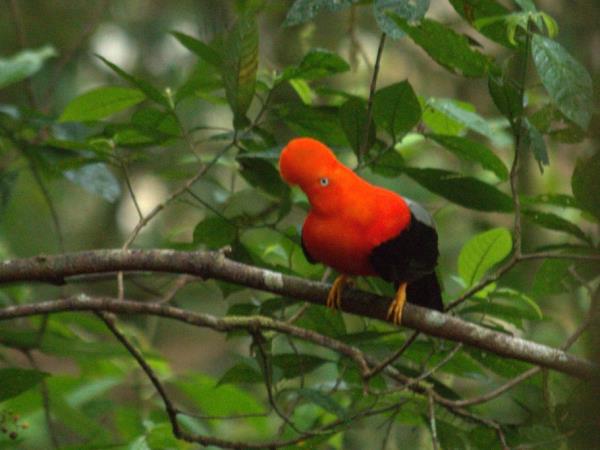 From £4500 18 days including domestic flights only
Wildlife watching in North, Central and Eastern Peru