Description of South Africa walking holiday
Welcome to your Ethical South African Walking Adventure!

WHAT SETS US APART?

• Our trips are exclusive (not shared with strangers) fully customised, guided and portered.
• Pricing is fully inclusive of professional guiding, luxurious accommodation, most meals and wine and all transport.
• We cater for individuals, couples, or private small groups (up to 8 guests).
• We can accommodate similar or mixed ability private groups and even non-walkers on the trip
• Fully flexible departure dates year-round.
• Every component of the trip, from the accommodation, to transport, guiding and food is all sourced from suppliers who pass our stringent tests of responsibility both to people and planet. We as your travel planner are fully accredited by Fair Trade in Tourism South Africa, as are all the accommodation suppliers.

WHAT CAN I EXPECT?

• Light walking (no more than 10km), fully portered and guided every day
• Walks through pristine wilderness in a wide variety of African biomes (mountain, coastal forest and bush)
• Walks all guided by local experts (conservationists, botanists, zoologists)
• Superb bird life locations
• Unique marine ecology locations
• Exclusive access to reserves and parks not normally accessible to the public
• World-class food, wine and accommodation throughout the trip
• Option to be fully guided, partially guided or self-guided as you choose


TRIP OVERVIEW

Your trip starts with a private airport transfer from Cape Town International to Parker Cottage, Cape Town. After a comfortable overnight in this Victorian mansion, you'll hike Table Mountain from the City Bowl to Kirstenbosch Botanical Gardens the following day. That's Day 1 and Day 2.

Day 3 sees you walking through the splendor of the Kirstenbosch and the wetlands at Strandfontien: this will both a birding day and a walking day. You'll overnight in at The Vineyard Hotel in Constantia
on this night.


On Day 4, you'll leave the northern part of the peninsula and spend a full day hiking through the Cape of Good Hope Nature Reserve. You'll over night at The Vineyard Hotel in Constantia again on this night.


Day 5 takes you east towards the Overberg coast and then walking through the Harold Porter Botanical Gardens and either the Kogelberg Biosphere or the Rooisands Nature Reserve. After all that leg work, it's on to Stellenbosch for an overnight in the Oude Werf Hotel, right in the centre of this historic town for some well-earned rest and massages.


On the last day Day 6, you'll be taken on a private Winelands tour including a five-star picnic at Vergelegen, ending with a transfer to Cape Town International for your flight home.
Day-by-day experiences
| | |
| --- | --- |
| Day 1: | On your first day, you'll be collected from Cape Town International by our own driver and guide, Chris Hannival. Once in town, take time to relax and enjoy the village of Tamboerskloof (where Parker Cottage is situated), perhaps strolling down to Kloof Street for a coffee and a browse in the bookshops and art galleries. These days, Parker Cottage isn't exactly a cottage as the two houses have been combined very sensitively into one grand mansion now boasting ten en-suite bedrooms. The owners, Pamela and Frederic, have done an amazing job of retaining the charm of this old building but adding all the modern conveniences you'd expect at the four-star level. Parker Cottage is unique in Cape Town as being one of the very few heritage buildings that's almost completely off grid for water, electricity and heating/cooling and of course, it's Fair Trade Accredited. |
| Day 2: | On your second day, you're booked on a hike up Table Mountain (weather dependent) with Dominic Chadbon of The Fynbos Guy. Dominic will pick the route on the day but most likely it will be up the Valley of the Red Gods, a hike of around 6km. You'll take the cablecar down from the top of the mountain after the hike. Table Mountain is 57 square kilometres and we have several routes to choose from, depending on your fitness and interests. Our full-day hikes tend to stay away from the Table Top and cable car area (they get very crowded and you can easily see what you need to on your own without a guide at any stage) so this means we walk up and down – but the descents are always as easy as possible. The morning is spent getting up there, via a tea and coffee break with fresh chocolate croissants or muffins. We may choose the 12 Apostles side of Table Mountain with views of the Atlantic Ocean and Lion's Head or we may hike from the Constantia area, taking in views of False Bay and the rest of the peninsula. You can choose to make things easier with little or no scrambling or make things a little tougher with steeper ascents and some scrambling. A picnic lunch is included, as is a cold drink or two after the hike. Highlights on the mountain include secret forests, white-sand beaches, Eden-like waterfalls and miles and miles of glorious, unspoilt fynbos vegetation. |
| Day 3: | We'll collect you early from An African Villa on the morning of Day 3 and drive south east away from central Cape Town. The peninsula's two best bird watching destinations are also great introductions to a wide diversity of plants. An early pick up and a drive to Strandfontein Water Treatment Works usually starts the day, an exceptional birding experience with hundreds if not thousands of flamingos plus pelicans, waders, wildfowl, sea birds and plenty of raptors – fish-eagles, harriers and kites. It's also a place to see what the Cape Flats used to look like – thickly vegetated and with large wetlands. Then it is a picnic lunch and Kirstenbosch Botanical Gardens where we balance Strandfontein's coastal and wetland experience with superb examples of fynbos and natural forest. It is a botanist's paradise but we also enjoy excellent bird watching: mountain, thicket and forest species in beautiful surroundings. It's especially good for photography as the birds are often quite tame in the gardens; highlights include all three local sunbirds, Cape sugarbirds and eagle-owls. Your accommodation for the night is just a little further on at the Vineyard Hotel in Newlands (Constantia). With over 200 years of history within its walls, The Vineyard is situated in six acres of attractive landscaped parkland on the banks of the Liesbeek River. This beautiful building is most unusual for its time in that it was built then a very long way away from Cape Town itself and over two stories in a Regency (rather than a Cape Dutch) style. It was the original home of Lady Anne Barnard but on conversion into a hotel had extensions designed by highly acclaimed architects Jack Barnett and Revel Fox. It is filled with works by leading South African artists and offers rooms ranging from single to family suites, both mountain and courtyard facing. There are two restaurants with reputations in their own rights at the Vineyard: "the Square", a great favourite for breakfast and dinner, as well as a popular sushi bar and Myoga Restaurant which offers a modern fusion style of cooking. Myoga is open for lunch and dinner and the Square for breakfast and dinner. The hotel offers its guests two swimming pools - one outdoor, surrounded by loungers and one heated indoor pool. You'll be pleased to hear that after a long day on your feet there is a world-class spa on site too. |
| Day 4: | We'll be collecting you early again today so that we arrive at Boulders Beach penguin colony as the gate opens and before everyone else! At this time of day, this destination is magical and we'll see far more birds than later in the day. It's a short walk to a sheltered beach (my secret!) where we have a picnic breakfast, often with penguins walking past us, before packing up and driving to the Cape of Good Hope Reserve. Our itinerary now depends on the tides and time of year; perhaps we start with the teeming tidal pools of Black Rocks on the Indian Ocean coast or head for a hike on the wild Atlantic beaches, complete with shipwrecks and bleached whale bones. The reserve is the best destination for wildlife on the Peninsula: we'll be on the lookout for various antelope, ostrich, baboons and tortoises plus great birds and whatever has drifted onto the beaches after a storm. We have a picnic lunch at the seldom-visited but excellent information centre (with bathrooms) and head down for the views at Cape Point at the end of the afternoon. To round off the day, we will have a wonderful scenic drive back to Cape Town via Chapman's Peak Drive and the 12 Apostles. |
| Day 5: | Today we'll leave the Cape Peninsula and start the day with yet more amazing coastal scenery as we travel out of Cape Town and along the eastern arm of False Bay. In spring, we'll be on the lookout for southern right whales. Our first stop is Stony Point penguin colony in Betty's Bay, a naturalist's paradise with cormorants, gulls and dassies (hyraxes) among the thousands of African penguins. It's also an easy place to introduce the Cape's marine ecology – shells and seaweeds, and if the tide is out, there are great rock pools. Then it's a few minutes' drive to the idyllic Harold Porter Botanical Gardens – a kind of mini-Kirstenbosch without the crowds – and perfect for an introduction to the Cape's fynbos. We have a picnic lunch under a tree and a wander to the back of the gardens where wild forest and very beautiful fynbos takes over – excellent bird watching. We will have time for a drive into the heart of the fynbos – the Kogelberg Biosphere; incredible fynbos and views from the moment we turn off the road and chances of spotting rare mountain birds. An alternative is to visit the Rooisands Nature Reserve in Kleinmond – great water birds and, occasionally, wild horses. Back to town via Hermanus road and N2. The Oude Werf is the oldest running hotel in South Africa, having been in existence for over three centuries: but don't let this fool you into thinking that it's dowdy or set in its ways. The hotel has earned the coveted Fair Trade Accreditation, meaning that it puts people and planet first, synchronizing ethical and sustainable business practices with a superb client experience. You'll be impressed with their offerings of in-room massages (you'll enjoy that after all that hiking!), coffee lounge and room service, not to mention the superb food and wine. We know it's good because the Werf is a place where you will find locals as well as visitors eating and as everyone knows, if the locals eat there, it must be good! Unbelievably, the building that the hotel is housed in actually burnt down no less than three times in its history: originally built in 1686 as a church, the modern building is from 1880 but was completely redesigned and refurbished in 1973 into a hotel. To this day, it remains family owned and run by the Pistorius family who are on site most days. |
| Day 6 | On your last day, we'd recommend spending time simply walking the streets of Stellenbosch, lined as they are with jacaranda trees and oaks and every turn leading to more history and old-world architecture. Late morning, you'll be collected by Chris Hannival, but to make the most of the last day, you'll be stopping off at Vergelegen for a picnic. This splendid wine estate near the town of Somerset West offers a picnic in truly inimitable style: you're seated in a wooded glade on proper chairs with a table and a picnic basket is brought to you by a waiter! What could be nicer? After your picnic, Chris will drop you off at Cape Town International Airport. |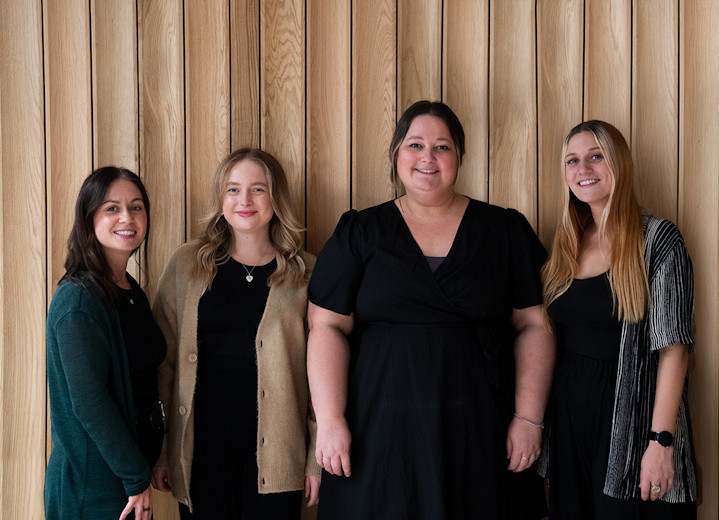 Departure information
This trip can be tailor made throughout the year to suit your requirements
Responsible tourism
Responsible tourism: South Africa walking holiday
Environment
HOW DO WE MINIMIZE ENVIRONMENTAL IMPACT?
Our Ethical South African Walking Adventure has been carefully designed to minimize environmental impact in a meaningful way.
All our hiking routes on this trip take place in national parks land (for which a maintenance and conservation fee is paid). In keeping with our conservation policy, we encourage our visitors to take only photos and leave only footprints. Our walking guides are not only knowledgeable about the flora, fauna and landscapes you walk through but are personally involved in conservation in the areas through which you walk.
All the accommodation on this trip is fully accredited by Fair Trade in Tourism South Africa. This international accrediting body requires establishments to go through a rigorous 12-month audit of every aspect of their business cycle, including water and waste management and ethical procurement of supplies. As such, you can be assured that waste and water is managed to the highest international standards and supplies such as food and linen are ethically sourced from local companies.
All waste created during the journey itself (e.g. water bottles, food packaging and so on) are all collected in the van and recycled responsibly).
Community
HOW DOES THIS TRIP SUPPORT LOCAL COMMUNITIES?
Our Ethical South African Walking Adventure has been carefully designed maximize benefits to local people in a meaningful way.
Your driver and vehicle guide on this trip is Chris Hannival who is a self-employed qualified and registered tour guide and driver. He grew up in apartheid-era South Africa in District Six, an area which was razed by the government and all the families forcibly removed to desolate locations outside the city. Despite this difficult start, Chris has built up his company to be the sole supplier to our travel planning company and receives rave reviews from his clients.
Your walking guide on this trip is Dominic Chadbon who is a registered, qualified and insured tour guide. He grew up in the UK but has been living in South Africa his entire adult life, teaching and learning about the wealth that nature provides in our national parks, particularly birds and plants. He's very highly rated on TripAdvisor for Table Mountain hikes but offers many more routes.
All the accommodation on this trip is fully accredited by Fair Trade in Tourism South Africa. This international accrediting body requires establishments to go through a rigorous 12-month audit of every aspect of their business cycle including HR policy. As such, you can be assured that all staff at your accommodation venues are paid a decent, living wage (not a minimum wage) and hold detailed, negotiated contracts in line with international best practice.
We've also made a special effort in this journey to include off-the-beaten track national parks or natural attractions located on state land (such as the Harold Porter Botanical Garden or Kogelberg Biosphere). The lesser-known places desperately need larger visitor numbers to keep their conservation efforts alive and to this end, we include them here.
OUR OPERATIONAL POLICY
We are a small and highly personalised private travel planning company: as such, we never build or conduct the same journey twice. Thus whilst this walking journey comes with an itinerary, this is entirely open to changes. We can include rest days, ethical wildlife encounters, more or less walking, more or less focus on birding, wine tasting, ethical tours of particular areas of interest (architecture, flora, history, public art) and several other modifications. All our journeys are private and built exclusively for you.
We are a registered business but we operate as a not-for-profit: this means that once our overheads have been covered for any given year, 100% of the profits for the company are donated to needy organisations that operate in our area.
We support St. Paul's Primary School, a school in the Cape Town City Bowl that caters for children who live in some of the poorest districts of the city. The school has a particularly high success rate despite the challenges that many of the children face in their communities. We offer two full scholarships (uniforms and fees) every year to some of the neediest children.
Within St. Pauls there is a division of the Shine Centres – a literacy intervention project located in several schools in Cape Town. They assess all the children in the school each year and conduct specific literacy interventions to fast-track reading ages so that children can re-enter the mainstream classrooms. We donate our time in training teachers and supplying stationary to the project.
Cape Town has a particular problem with homelessness for children and young adults. As such, we support the work of the Haven – a series of night shelters for the homeless and indigent across Cape Town with clothing, food and financial donations.
Coming from a family of dancers, we always pay attention to the needs of Zama Dance School – a grassroots dance school located in one of the most deprived areas of Cape Town. Other journeys we offer visit the school and there is a chance to interact with teachers, the founder and pupils alike.
We support the work of Pack for a Purpose – we encourage our clients to donate some space in their luggage to bring items with them that are needed locally. If the journey is equipment specific (e.g. cycling or hiking) we ask our clients to donate boots or helmets to local development initiatives which Pack for a Purpose redistributes for us.
OUR PROCUREMENT POLICY
We make use of small, owner-managed companies such as ourselves for our clients' needs that are based locally, employ at senior level or are directed/owned by previously disadvantaged individuals (PDIs). We also personally engage with these companies on an annual basis to establish where and how the communities they visit have been supported by their business. Typical examples include:
Hannival's Tours – Chris Hannival is the owner and director of Hannival's and is himself a PDI. Chris conducts all our local one-day tours to the Peninsula, Winelands, Overberg and many more. Chris grew up in District Six, the area of Cape Town that was slowly erased from the map by the apartheid-era government.
Ekyamma Tours – Ron Martin owns and manages his own guiding company which focuses on the history of the 'first people' of South Africa, the San, KhoiSan and !Kung people.
Camissa Tours – owned and managed by PDIs Khonaye and Samantha, Camissa offers ethical tours of Cape Town's disadvantaged areas
Coffeebeans Routes – multi-award winning and Fair Trade accredited company offering engaging and perspective-altering tours around Cape Town and Johannesburg
Uthando SA – umbrella organisation that creates visiting opportunities to grassroots organisations in some of Cape Town's most deprived areas.
Around About Cars – small and independent car rental company with a nationwide reach. Owner-managed with a PDI director and an all-PDI staff.
Parker Cottage, Oude Werf, Vineyard Hotel and many others – we try to only use accommodation suppliers who are fully accredited by Fair Trade in Tourism South Africa. We aim to use a minimum of 50% FTT accommodation suppliers and 50% of PDI businesses
Fyndraai Restaurant, Solms Delta and many others – we try to only use dining venues who pay their staff living wages (over and above tips) and make a special effort to source their food supplies from local, sustainable farms and small-scale suppliers.
Popular similar holidays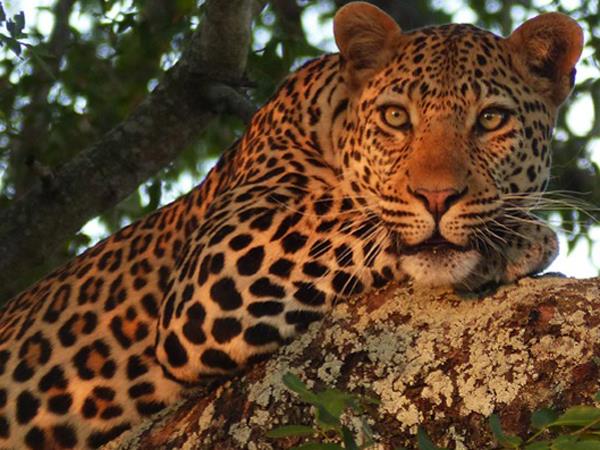 Award winning safari in South Africa
From £3720 14 days excluding flights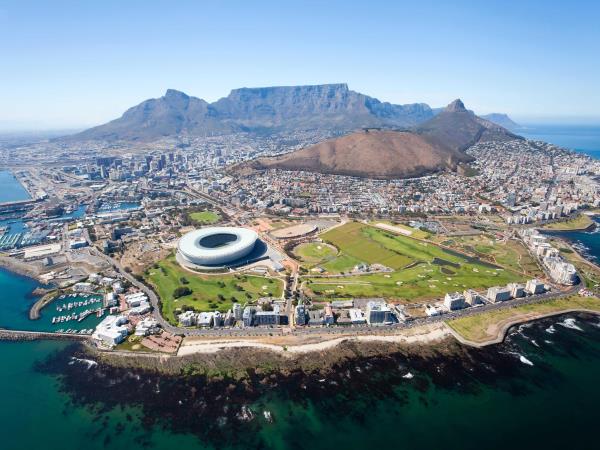 Vibrant cities, wild game drives & thundering waterfalls
From £3250 10 days excluding flights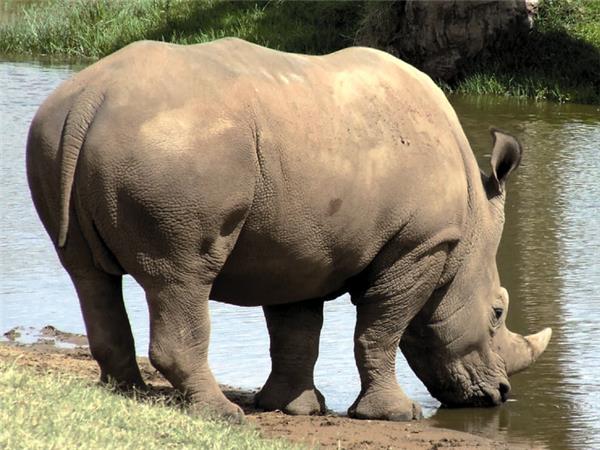 Soak up the sights and sounds on this African adventure
From £1071 - £1430 9 days excluding flights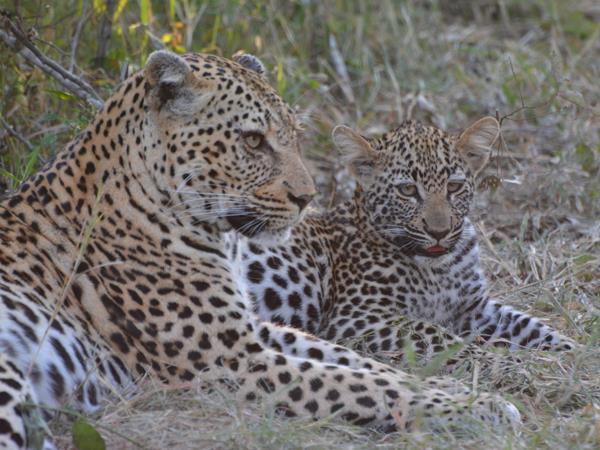 Award winning wildlife safaris in South Africa
From £2340 - £3300 10 days excluding flights