"Mountain bike and dive on this active fortnight in Vietnam, exploring famous sights and heading to remote villages, too, to enjoy a homestay. "
Highlights
Hanoi | motorbike tour of Hanoi | kayaking and overnight boat cruise in Ha Long Bay | Sapa ethnic market | Nam Cang village | Nam Than village | Sin Chai village homestay | Nha Trang | Whale Island | diving, snorkelling and boat cruises on Nha Trang Bay
Description of Vietnam diving & mountain biking adventure holiday
This 14-day holiday in Vietnam is adventure travel off the beaten track, with an exciting mix of activities and highlights. The active elements of the tour including biking, kayaking and scuba diving, with an experienced professional guide where necessary, and you'll also experience colourful ethnic culture, remote markets, boat cruises and incredible scenery, with the chance to get to know local people on a homestay in a stilt house.

This tour begins in the North, visiting Hanoi, Ha Long Bay and Sapa. From here, travel to Nha Trang to a small, secluded beach resort for excellent scuba diving and a relaxing beach holiday. Throughout the trip, there will be the chance to meet Vietnamese people in cities and towns, as well as getting to know the ethnic minority communities in Sapa.

In Hanoi, enjoy a motorbike tour of the city and then spend a day in Ha Long Bay, kayaking its blue waters and spending a night on a cruise ship. In the Sapa region you'll enjoy cycling between small ethnic villages, spending a night in a stilt house on a homestay in Sin Chai village. In Nha Trang, wallow in a mud bath and enjoy a cruise on the Cai River, enjoy a boat trip on the bay, snorkelling and a fishing village visit, before heading to Whale Island. Here, you stay in traditional bungalows and can go diving, snorkelling, swimming, windsurfing or just relax on the sandy beaches.

Domestic flights, train journeys and travel by private vehicle with a driver are all included, and you can chose from a range of hotels, from first class to mid-range. This tour can easily be extended to include trekking, more time in Ho Chi Minh City, or anything else that interests you.


If you would like some help or advice, or just want to discuss your ideas for your next trip, do give us a call.
Departure information
We offer a complete tailor made service and this suggested sample itinerary can be tailor made to suit your requirements
Responsible tourism
Responsible tourism: Vietnam diving & mountain biking adventure holiday
We have built strong links with local communities, craftspeople and artisans. We offer visitors an opportunity to meet them, thereby valuing their activities and thus helping towards their survival. For example, by spending the night in a Dao ethnic minority hamlet, you'll be supporting one of our local partner communities in Sapa.

Wherever possible, we contract local indigenous suppliers and assist them to improve the quality of their services. By booking this tour, you'll be helping us to support Vietnamese service providers, artists and performers, small businesses, boat owners and other poor people in communities throughout Vietnam.

We use local freelance guides with wide experience and knowledge of cultural traditions and an ability to interpret the cultural heritage of the people in the places visited. For this tour, you'll have two or three different guides from various provinces of Vietnam.
7 Reviews of Vietnam diving & mountain biking adventure holiday
---
Reviewed on 26 Apr 2011 by
Diana Orton
1. What was the most memorable or exciting part of your holiday?

We tried to decide this as a family and it was all so good it was hard so here is a selection:- The food - absolutely delicious everywhere we went, even the meal cooked by our guide in a Tay minority homestead where we ate with the family and drank rice wine welcome shots. Phu Quoc Mango Bay resort - peaceful, eco-friendly, lots of options. The scenery - highlights, Mount Fan Xi Pan from Sapa and Halong Bay.


2. What tips would you give other travellers booking this holiday?

Go for as long as you possibly can - we saw a lot in 2 weeks both North and South but there was much more we didn't have time to do. The planning was great and everything was so well organised and timed that we came back feeling really relaxed.


3. Did you feel that your holiday benefited local people, and minimized impacts on the environment?

I am not sure about minimal impact on the environment (hard when you fly places) but I do feel/hope there was some benefit for local people. Our guides were all really excellent and we learnt a lot about the country from them.


4. Finally, how would you rate your holiday overall?

One of the best holidays we have had (rated THE best by our accompanying sons - aged 16 and 19).

---
Reviewed on 19 Sep 2007 by
Annalet van Deventer
1. What was the most memorable or exciting part of your holiday?

Halong Bay, mountain biking in Sapa and crossing the road in Hanoi.!!!! We loved spending our last days in Nha Trang and relaxing at Whale Island Resort.


2. What tips would you give other travellers booking this holiday?

We enjoyed the combination of activity and culture.


3. Did you feel that your holiday benefited local people, and minimized impacts on the environment?

Yes


4. Finally, how would you rate your holiday overall?

We had a fantastic time and would recommend this operator to anyone travelling to Vietnam. The management of the tour was excellent. We loved Vietnam, from the food to the people to the places. There is much to see and do and we felt that our tour covered many of the beautiful areas in Vietnam.
---
Reviewed on 17 Dec 2007 by
Rachel Crossley
1. What was the most memorable or exciting part of your holiday?

Surviving the throng of motorbikes in the streets of Hanoi.


2. What tips would you give other travellers booking this holiday?

Vietnam appears to be a place where tourism is highly controlled by the government. I was very disappointed by my experience. I felt 'herded', directed to particular places, where ALL tourists go. There was no feeling of this being 'off the beaten track' or any kind of 'responsible' holiday. So if you are used to being an independent traveller, don't book a guided trip in Vietnam!


3. Did you feel that your holiday benefited local people, and minimized impacts on the environment?

No. There was no aspect of this holiday that was particularly responsible. It became clear to me that the local operator I used, recommended by Responsible Travel, offered exactly the same options as every other operator. I was near Hanoi, and everyone is taken to Halong Bay and herded onto junks that cram the bay; then onto the train up to Lao Cai and Sapa - which all tourists seem to do; and then thousands of tourists tramp around local tribes' villages - some take home stays which no doubt shares some income, but otherwise they only way that happens is if one succumbs to being badgered to buy the local handicrafts. It seems, however, that all of this is governed by the local authorities.


4. Finally, how would you rate your holiday overall?

A big disappointment. I had asked to do lots of activity and exercise, but this wasn't really possible. I had asked to do 1-2 days kayaking; I got 1 hour. I asked to do lots of hiking; my promised 1.5 days amounted to 3.5 hours over two days. And my request to cycle totalled one hour around some rice paddies, whereas the national park I stayed in rented bikes and had tens of kilometers of quiet roads, but I wasn't offered that. So overall, it did not deliver what I asked, and I felt like a sheep.

Read the operator's response here:
Thank you for providing your thoughts and opinions regarding your time in Vietnam with us. We value your feedback very highly and will use it to improve our service. As for the responsible tourism aspect of your tour, our service providers were Vietnamese, a combination of small private companies and family businesses - local hotels, guides, boat owners and so on.

Regarding guides, we use only registered freelance local guides for two main reasons - their superior knowledge and their freedom to choose their employers. As a result, we are able to recruit the best guides and the guides maximise their earnings. Mr. Quyen and Mr. Thinh are typical of the many freelance guides we employ. Both have wide experience and knowledge of Vietnam's cultural traditions and a ability to interpret the heritage of the people in the places you visited. Furthermore, by travelling with us, you and other clients not only help us provide a constant income for local guides, but also enhance the quality of visitor experience thus deepening understanding of our country.

We were unable to arrange a home stay with an ethnic minority village in the Sapa area due to your time constraint and concern that the weather would be very cold in an unheated dwelling in November. Nevertheless, feedback received during your tour indicated that you enjoyed your time in Hanoi and Sapa. We're sorry that Ms. Nhung was unclear in her communication with you about the duration of the trip to Ha Long Bay involving cruising and kayaking. It was a 2-day trip to Ha Long Bay which included a return transfer from Hanoi, sightseeing on the bay, swimming and kayaking. The kayaking was an element in the cruise, not a 2-day long activity. Nhung didn't draw your attention to that, because it was stated in the programme. As for the cycling element in Cuc Phuong, we chose one of the best regarded cycling routes in the National Park. We have received constant good feedback from our recent clients. We're sorry that it wasn't long and enjoyable enough for you.

Obviously, we are very disappointed that our service did not meet your expectations. In the future, when we receive enquiries requesting our services at short notice, we must further emphasise that without more detailed communication the quality may be compromised.

Nevertheless, our good wishes go with you. We hope to see you again one day in Vietnam. If you should return, we still hope to have another chance to experience our normal high quality (and some complementary additions) if we have a longer time to prepare from the time of contacting us to the time you start your tour.

---
Reviewed on 31 Dec 2006 by
Peter Winkler
We did enjoy our holiday very much and it surely was one of the best trips we ever made.

The highlights were surely in the North. The trip to Sapa and the mountain bike tour was magnificent, though we underestimated how cold it can be in the mountains in December especially during the night time. Since we live in Singapore we are not really well equipped if it comes to warm clothes, but we would surely take more warm clothes with us when traveling in winter up there.

As I said we loved the North of Vietnam especially and I suppose if we would do it again, we probably would spend more time up there.

We would agree that our holiday benefited the local people, whilst the impact on the environment was minimized. The exception might be Halong Bay, where it seems are already too many boats out there, which might not necessarily be so good for the environment.

The tour was very well designed and organized and it was a first for us that an operator actually was checking several times during the holidays, if everything is OK. That was very much appreciated.

Again - it surely was one of the best trips we ever made - we had a great holiday.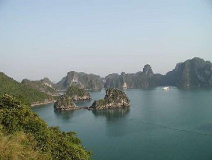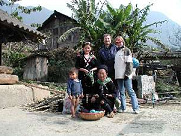 ---
Reviewed on 07 Jan 2006 by
Marika Waern
I've had a wonderful holiday and would highly recommend this operator to everyone I know to organise a holiday/travel in Vietnam. The most interesting part whas the hiking in Sapa and the 2 days I spent biking which gave a completely different feel to the country. Halong Bay was a disappointment due to the very dirty water and the number of boats that are travelling together (the local police regulates where the boats can go). To some extent I feel that this trip benefited local people however not as much as I expected. I certainly did not feel that my trip minimized the impact on the environment. Could also be due to the fact that I spent my nights in 5* hotels and not in private homes. I'd give my trip ****. The operator followed up throughout our vacation and had thought of almost everything in terms of our comfort.
---
Reviewed on 22 Sep 2006 by
Sabrina Gioria
1. What was the most memorable or exciting part of your holiday?

Sapa and cycling between ethnic minorities.


2. What tips would you give other travellers booking this holiday?

We miss a bit the visit of Hue and Hoi An..so try to include them, and reduce the days in Hanoi and unless you want to spend the days on the sea skip Nha Trang and whale islands, to not take more than 1-2 day for Saigon. Anyway skip the cruise on the river in Nha Trang and the thermal mud (and avoid the guide we got)! If you want to dive just for the fan to dive and do not have much expectation , it is much cheaper in Nha Trang than in whale islands..and if coral is not as good anyway are not Maldives. We where expecting Whale Island like a paradise completely far away from the world ..like Whitsunday's in Australia or similar places..we where a bit disappointed at the beginning to find the islands so closed to the land....


3. Did you feel that your holiday benefited local people, and minimized impacts on the environment?

I guess so & kids of villages around Sapa where so happy to see white people


4. Finally, how would you rate your holiday overall?

I would say between 3 and 4 stars..as I've been travelling already in many places I might be less impressive of places, people you met as it would be at your first holidays in a country completely different form yours.
---
Reviewed on 29 Apr 2005 by
Joan Prior
1. What was the most memorable or exciting part of your holiday?

There were many highlights in my itinerary. I most enjoyed my time in Hanoi (a total of four days) during which I not only saw many of the most interesting sites, but also spent a good deal of time wondering the streets of the Old Quarter. I could have easily spent another three or four days as I was just getting to find the markets and best shops, cafes and restaurants. I also very much enjoyed the overnight stay onboard a small sampan and the kayaking at Ha Long Bay and would recommend it, even in spite of the crowds and what would appear to be rapidly increasing pollution.


2. What tips would you give other travellers booking this holiday?

This question can not be answered fairly because my itinerary was tailored-made and reflected my interests and desired activity level. Based on the places I did visit however, I would suggest that – unless one is interested in a young beach scene – to bypass Nha Trang. Hoi An and environments are much more interesting and worthy of more time.


3. Did you feel that your holiday benefited local people, and minimized impacts on the environment?

My visit benefited local people in so much as I bought a good many handicrafts and ate at local eateries. I would recommend that responsible travel agencies research and recommend and/or include visits to legitimate, bone fide fair trade (non profit) shops.


4. Any other comments?

I am certainly recommending a visit to Viet Nam to my friends (many have expressed interest) and I personally would not hesitate to visit again. I heartily recommend this operator as the in-county specialist to design and organize individual and small group tours.
Read the operator's response here:
'Thank you very much for your kind words about our services and your concerns about responsible tourism in Vietnam. We've been working on a database of Vietnamese companies, no-profit organisations, shops, restaurants, and other outlets and service providers that conform to ethical and responsible criteria for our own use. Your suggestion has prompted us to compile a list of appropriate responsible organisations for our website. The purpose would be to raise awareness of the importance of responsible tourism and also encourage our guests to use such organisations and, where relevant, to contribute directly to worthy causes such as orphanages, environmental protection initiatives, social community projects and so on. To follow on from this, we're considering a 'travel kit', which would include all the above, to be printed around October. We'll add this travel kit to the welcome packages that we provide for our clients when they arrive in Vietnam.
---
Popular similar holidays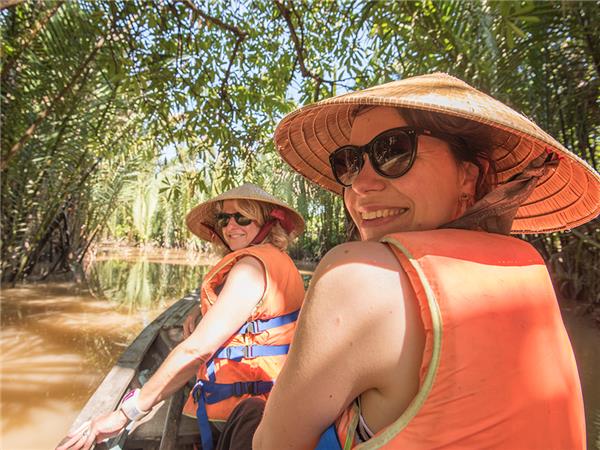 Capture the spirit of Vietnam on this compact adventure
From £644 - £955 10 days excluding flights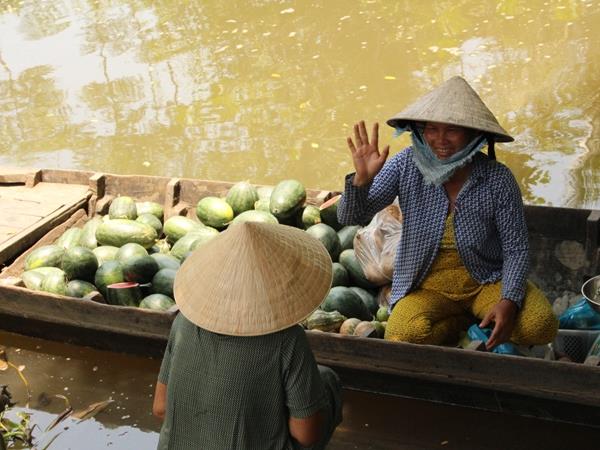 From bright lights, to beaches and junk boats
From £1448 13 days excluding flights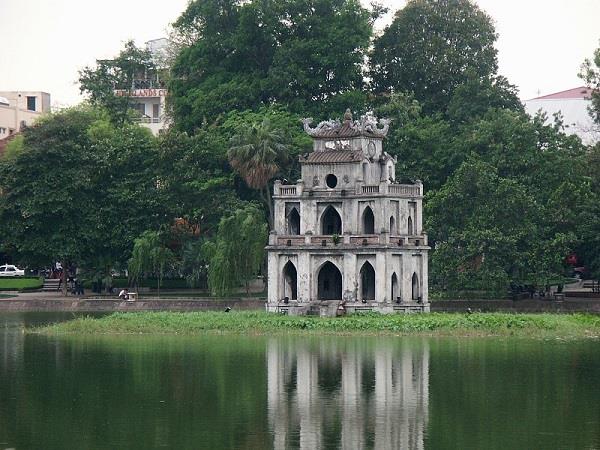 Tailor made Vietnam holidays
From US $2183 14 days excluding flights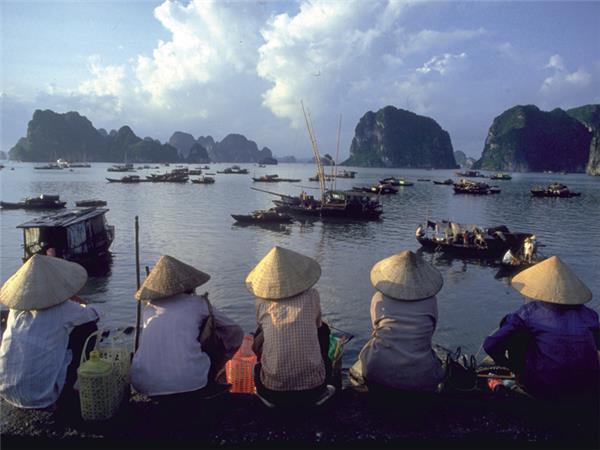 A comprehensive north to south exploration
From £1849 - £2599 16 days including UK flights