Roam from Hanoi to Ho Chi Minh City on our Vietnam holidays – small group trips and tailor made tours that combine effervescent cities with excursions into remote and tranquil countryside, where rice paddies cushion stilt-house villages. Low-carbon cycling holidays in Vietnam are popular, encouraging you to slow down in small rural communities and savour cultural exchanges that other tours move too quickly for. And with over 3,000km of coastline and many near-deserted islands, it's a favourite with families. Our longer Vietnam holidays are often paired with Cambodia, Laos or Thailand.
Our top Vietnam holidays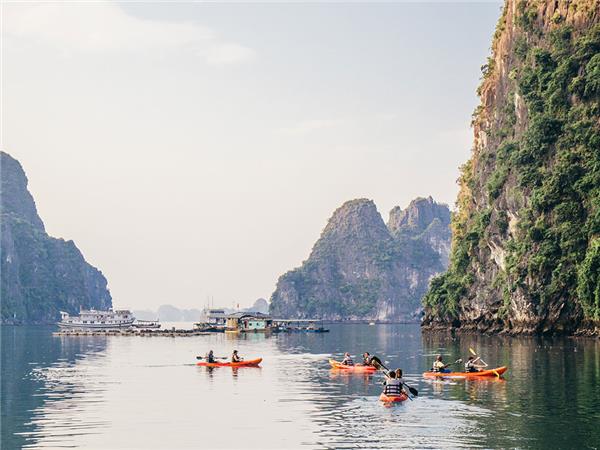 10 days
ex flights
Capture the spirit of Vietnam on this compact adventure
Small group
Departs every Tuesday, Thursday, Sunday & selected Wednesdays throughout the year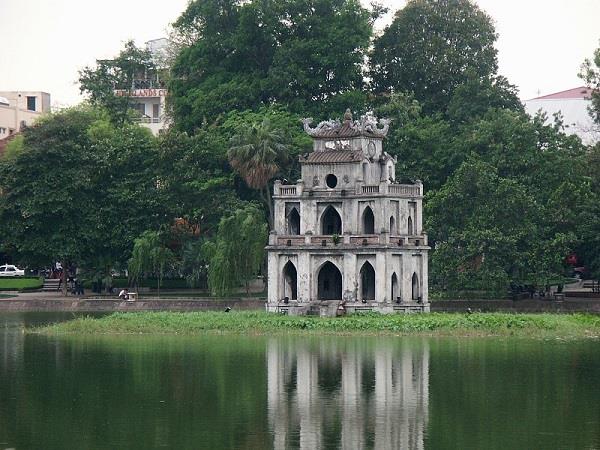 14 days
ex flights
Tailor-made Vietnam holidays.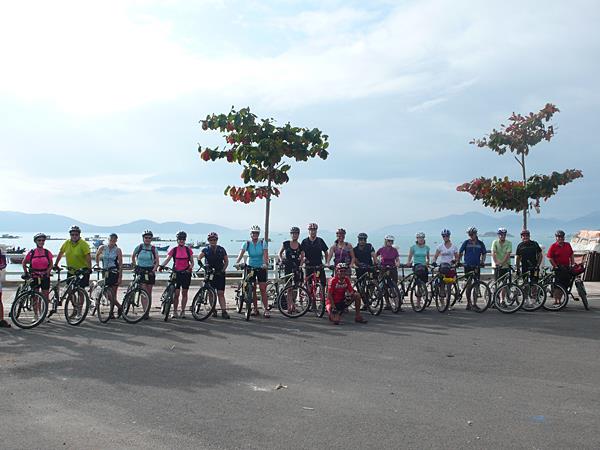 16 days
inc UK flights
The best of Vietnam on two wheels
Small group
2023: 2 Dec, 9 Dec, 18 Dec, 2024: 24 Jan, 31 Jan, 3 Feb, 7 Feb, 10 Feb, 17 Feb, 24 Feb, 2 Mar, 9 Mar, 23 Mar, 30 Mar, 6 Apr, 13 Apr, 6 Jul, 27 Jul, 10 Aug, 14 Sep, 28 Sep, 12 Oct, 19 Oct, 2 Nov, 9 Nov, 16 Nov, 20 Nov, 23 Nov, 30 Nov, 7 Dec, 16 Dec, 2025: 11 Jan, 15 Jan, 18 Jan, 22 Jan, 25 Jan, 29 Jan, 8 Feb, 15 Feb, 22 Feb, 1 Mar, 8 Mar, 12 Mar, 15 Mar, 22 Mar, 29 Mar, 12 Apr, 26 Apr, 5 Jul, 26 Jul, 9 Aug, 13 Sep ...
About our Vietnam holidays
Culture, food, history & beaches
Vietnam is an intoxicating country to travel. You can trace the country's journey from colonialism to communism through fading French, Spanish and Portuguese architecture, and the sobering remnants of the war all around you. There are idyllic beaches, especially those just outside Hoi An. Vietnam has over 50 ethnic minority groups, each with their own distinct cultures. Meeting colourfully dressed hill tribes and sailing to river markets around the Mekong Delta offer many chances of meaningful interactions. And everywhere you go, that healthy, aromatic, cheap food: seafood in the north; kicking spices in the centre; delicious comfort food in the south.
Hill tribe holidays in Vietnam
Rural areas of Vietnam feel a world apart from the hectic cities, with remote communities carrying on peacefully much as they have done for centuries. Many Vietnam holidays will include time among
hill tribes
such as the Hmong, often involving some hiking to reach near-inaccessible villages through highlands, rice terraces and forest. In some cases you may be able to overnight in a family's stilt home. This is a highly recommended chance to learn about rural Vietnamese ways of life through exploring folklore, music and dance, rice farming or weaving, sharing your hosts' food and, if you're up to it, their fiery rice whisky.
Family holidays in Vietnam
The Vietnamese are extremely welcoming of children, and while Hanoi and Ho Chi Minh City can be overwhelming at times, there is much to recommend
family holidays
here. From the age of around eight kids should love it, though they will need to adapt to some challenges, from exotic foods to squat toilets and cold showers in rural areas, and constant hubbub in urban areas. But there are fun rides on cyclos and sampans, enchanting water puppet theatre, friendly smiles on every corner and every market stall, and lots of beach resorts where you can decompress for a few days.
Cycling holidays in Vietnam
Cycling holidays in Vietnam
, including those that cross borders into Laos or Cambodia, are usually small group trips. Since many venture into rural areas where little – if any – English is spoken, you need a local guide with you throughout. Trips will often involve early starts and 10 or more days in the saddle covering a lot of ground, so while you don't need calves like Chris Hoy you will want to be decently fit. Cycling through Vietnam is unquestionably one of the best ways to get an authentic take on the culture, often taking you to communities that see very few tourists.
Types of tours & holidays in Vietnam
Cities can be sensory overload, and you'll need to negotiate language barriers to visit the remote hill tribes.
Small group holidays to Vietnam
are popular because you get a local guide with you throughout – the best way to enjoy both sides of Vietnam. This is a magical country for
family holidays
, especially with older children able to cope with constant motorbike noise, unusual foods and being regularly hugged by strangers. And in a country where even crossing the street can be dramatic, all holidays are
adventure holidays
but some can get a little more exciting still.
See Vietnam & Cambodia together
It makes a great deal of sense to see
Vietnam and Cambodia together
, not least to save money. It's fascinating to see how their respective histories and cultures have threaded and diverged, and to explore the differences in pace of life (Vietnam often hectic; Cambodia much more relaxed), and cuisine. And while Vietnam's historic sites are impressive, nothing prepares you for the scale and majesty of Angkor Wat. You can cross the border by boat, getting to Phnom Penh from the Mekong Delta. These are typically small group trips with set itineraries, and local tour leaders ensure travel arrangements go smoothly.
If you'd like to chat about Vietnam or need help finding a holiday to suit you we're very happy to help.