"A 16 day, small group tour through the southern Vietnam and Cambodia, staying in hotels or homestays, by private minibus. And boat. And tuk tuk. Because this is real South East Asia, not one that you see from a bus. "
Highlights
Vietnam: Ho Chi Minh City (formerly Saigon) | Cu Chi Tunnels | Cai Be | Mekong Delta Cambodia: Phnom Penh | Killing Fields | Khmer Rouge Genocide Museum | Siem Reap | Angkor Wat | Tonle Sap Lake | Battambang bamboo train
Description of Indochina overland tour, Saigon to Angkor
This Indochina or South East Asia tour is a sixteen day, small group odyssey from Vietnam to Cambodia, taking in many of its spectacular ancient sites, natural heritage, rural landscapes and small communities. Travelling in a small group and staying at a mixture of small hotels or homestays, the trip starts in Ho Chi Minh City, formerly known as Saigon, in the south of Vietnam. From here we explore some of the country's historically important sites, including the Cu Chi Tunnels, the vast subterranean former Vietcong base.

The Mekong Delta region of Vietnam is a wonderful place to spend a few days, discovering floating villages and markets and then letting the river carry us into Cambodia, and the capital city of Phnom Penh. As well as exploring this vibrant city, we visit Cambodian countryside where it feels like time has stood still with picturesque villages, traditional houses and glistening rice paddies. Thankfully time has moved on in Cambodia from the painful times that we will learn more about at the important site of the infamous Killing Fields and Khmer Rouge Genocide Museum.

Delving even deeper into the country's history, we spend a couple of days at its most famous sacred sites, Angkor Wat and Angkor Tom, basing ourselves in the charming town of Siem Reap. We then take a boat trip along the Sangkar River, returning to Phnom Penh via the floating town of Kompong Chnang and the ancient hill-top capital of Udong. All of which proffers an idyllic finale to this Indochina trip.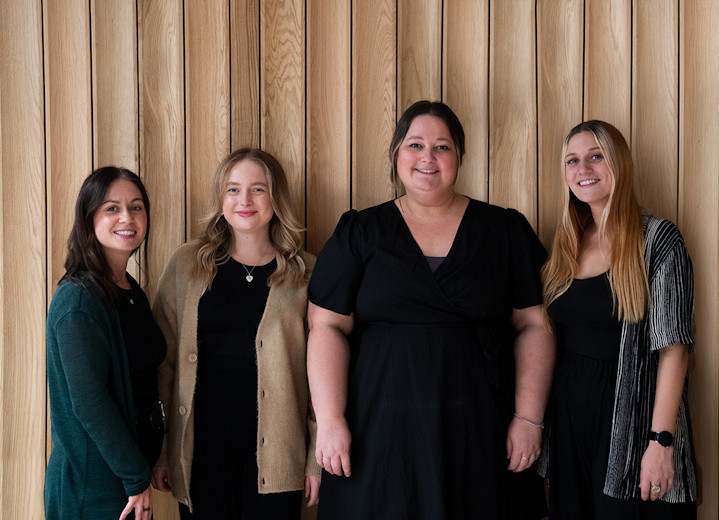 Check dates, prices & availability
Holiday type
Small group holiday
This is a 'small group adventure' - you will be sharing your experiences with like minded people. Group sizes are limited to a maximum of 12 persons, a genuinely small group. Experience has taught us that smaller groups are less intrusive to local cultures and environments whilst allowing more interaction with local people. Furthermore it means greater flexibility on a day to day basis and on a social level it proves to be fun. Whether you are travelling alone or with friends/family its good value, and a great way to meet new people! The intention is to travel as a group of friends rather than a typical tour group, so don't expect stick-on name badges or any following the umbrella.
Responsible tourism
Responsible tourism: Indochina overland tour, Saigon to Angkor
Environment
In keeping with all our tours we take small groups (max 12) to rarely visited locations.
We encourage homestays and visits to local community craft and cottage industry – the brick works is a revelation… We also visit a plant nursery, a family rice paper business, and blacksmiths workshops.
Our use of local guides and homestays enable us to get a real understanding of the people and places visited and bring tales of the war torn past century of Vietnamese history to life (along with ample rice whiskey).
In Cambodia, too, through our regular visits to sites (and if present souvenir shops) we help sustain local businesses and enterprises, such as the handicraft school for handicapped persons in Siem Reap, to the 'land-mine museum' in Siem Reap where we help support the organizer's mine clearance operations through donations.
The Overland crossing (by boat) from Vietnam into Cambodia is only recently opening up so tourists are being introduced to many small towns and communities new to Western tourism.
Information: Providing suitable, relevant information for our customers; to help them to gain a wider understanding of our style of tourism that focuses on learning, genuine interaction with the local communities, reciprocity and cultural exchange processes. To be aware of the potential impact of tourism on the local society, culture and environment, and to behave and dress appropriately with a respect and appreciation for local customs, mores and traditions and a respect for the ecology of areas visited. Our guides and leaders thus facilitate communication of our values to both travellers and local communities, educating them in sustainable tourism practices
Group sizes: By limiting groups to small sizes we aim to reduce the impact on both local communities and the environment whilst allowing for greater genuine interaction with said communities. It also results in a higher guide/customer ratio thus greater facility for supervision and individual assistance and allows us to use smaller hotels and restaurants and employ the services of more genuinely 'local' operators perhaps not otherwise well equipped for larger groups.
Destinations: We combine the well known tourist sites with many off-the-beaten-track, rarely visited destinations thus diverting tourist revenue and contact with responsible tourism into areas not usually benefiting as well as providing a more authentic view of the region visited.
Community
Local products: As much as possible we aim to employ local personnel, (guides, drivers, agents etc), use local restaurants and smaller privately owned accommodation. Customers are also encouraged to buy and use local products and services as much as possible in order to support and stimulate the local economy.
Instruction: By explaining our methods and the reasons behind them local agents, guides and hotels are encouraged by us to adopt further responsible tourism practices themselves and guides and drivers are provided with additional training in this respect.
3 Reviews of Indochina overland tour, Saigon to Angkor
3.5 out of 5 stars
---
Reviewed on 18 Oct 2013 by Sara Page
1. What was the most memorable or exciting part of your holiday?

The crowds and crowds of mopeds on the roads in Vietnam and getting across the road! Joining crowds of people and the sense of anticipation felt when waiting for the sunrise over Ankor Wat. Being taught to create and cook my own wrap.


2. What tips would you give other travellers booking this holiday?

Relax and enjoy. When crossing the road in Vietnam.... just go for it! DO eat the local food - its delicious. Try to travel light - there is a lot of moving around and some of the buses struggled to accommodate a large amount of baggage.


3. Did you feel that your holiday benefited local people, reduced environmental impacts or supported conservation?

Difficult to tell. We ate at local restaurants so we did put money into the local economies of where we were staying.


4. Finally, how would you rate your holiday overall?

I really enjoyed it - generally I tend to go on wildlife orientated holidays; this was more cultural & historical so it was quite different from previous holidays we have been on. That said I found it interesting to learn about totally different cultures and countries. Our guides were very helpful and if there were any problems (one lady had an problem with her room in the first hotel) then they did their best to sort it out. Mark, our guide in Cambodia was very knowledgeable not only about Cambodia as it is today but also about its history. The trip was very well organised throughout.


---
Reviewed on 23 Jan 2012 by Yvette Etcell
1. What was the most memorable or exciting part of your holiday?

The sampan ride through the jungle at Xe Quit and coffee in the floating market
in Vietnam.


2. What tips would you give other travellers booking this holiday?

Keep a journal! Be prepared for some gritty and moving history lessons! Remember the insect repellent.


3. Did you feel that your holiday benefited local people, and minimized impacts on the environment?

Yes, we ate in local restaurants, used sustainable travel methods (in the
main) and had the opportunity to buy souvenirs in the local markets.


4. Finally, how would you rate your holiday overall?

Extraordinary and leaving me wanting to see more! The resort at Koh Mak was idyllic, the temples in Cambodia were a must see and the whole "vietnam" experience was very authentic.
---
Reviewed on 07 May 2008 by Graham Dalby
1. What was the most memorable or exciting part of your holiday?

Angkor Wat and the other temples around Siem Reap. Home Stay near Vinh Long.


2. What tips would you give other travellers booking this holiday?

Be aware that the hotels vary greatly in standard. Also, there are quite a few guides, drivers etc to tip - this adds a fair bit to the cost.


3. Did you feel that your holiday benefited local people, and minimized impacts on the environment?

Pretty much - the visits to local 'cottage' industries were unobtrusive and were, presumably, welcomed. The home stay was great and would have directly benefited our hosts.


4. Finally, how would you rate your holiday overall?

Very good - excellent guides and reasonably flexible as the group size was small.
My slight reservations were the standard of one hotel in particular was not up to scratch. Maybe the company would have been better to have booked a better one and upped the tour price by, say £30. One or two days involved a lot of travelling, leaving little or no time to explore the area we were staying in. Tipping guides and other locals providing a service is reasonable but in a couple of cases, where for example, the company had arranged travel from A to B, tipping the driver was expected. I think the company would do better to simply increase the amount they pay the driver to include what they would expect to get in a tip. The company were good and we would use them again but they were not so good that we would not consider other companies if their tour more closely matched what we wanted.

Read the operator's response here:
We thank Mr Dalby for his comments and can confirm that we have changed the hotel which he mentioned as not being up to scratch. In terms of tipping, we do pay our staff at least the regular rate for their job, and so our information on tipping in our new handouts to people travelling with us is as follows: "Tips are not compulsory but do show appreciation for services. Do tip guides, drivers, waiters/waitresses if you want and you think they provide good services. Do not tip them if you don't want to or if you think their services is not worth it. Do not tip people small notes or coins as that may be seen as demeaning. Do ask your Tour Leader what is appropriate."
---
Popular similar holidays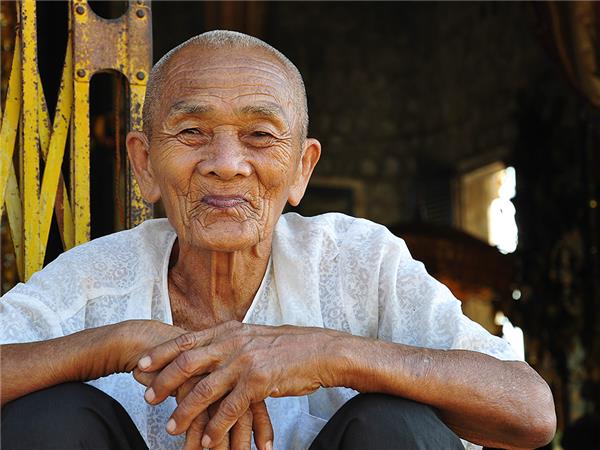 A fascinating journey through Vietnam, Cambodia and Thailand
From £561 - £750 9 days excluding flights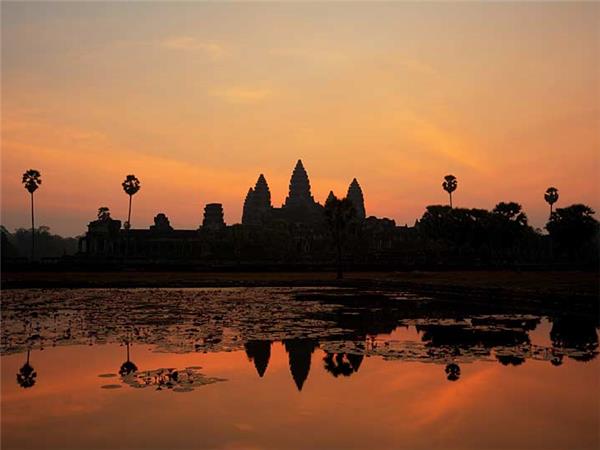 The ultimate discovery of South East Asia
From £3299 - £3849 30 days including UK flights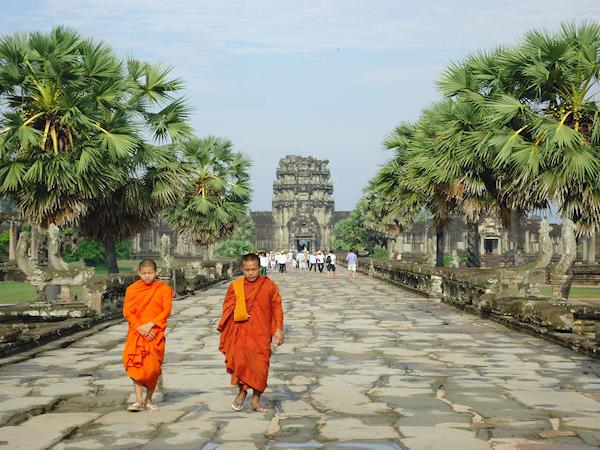 An authentic and exciting holiday in Indochina
From £3200 - £3600 4 weeks excluding flights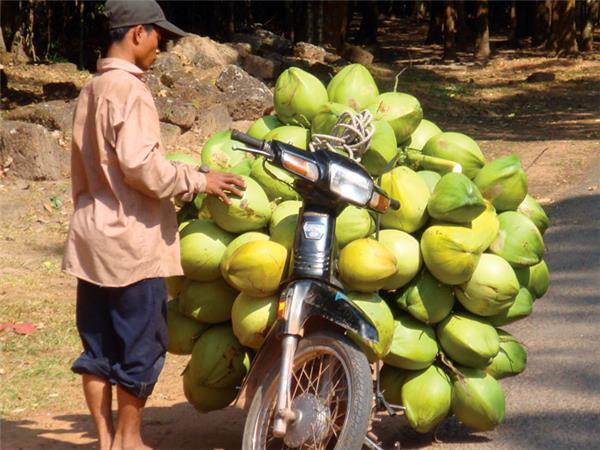 An awesome adventure Cambodia Laos Thailand & Vietnam
From £2695 - £3080 30 days excluding flights