"Sea kayaking holidays suited to all levels of experience, from two to four days, exploring Pembrokeshire's wild coast with friendly, experienced guides and staying in an eco lodge."
Highlights
Sea kayaking along the wild Pembrokeshire coast | fully qualified guides | range of holidays to suit all levels | two days or four days | see incredible wildlife | explore remote coves and beaches | accommodation in Wales' only five star rated eco lodge | develop your sea kayaking skills
Description of Sea kayaking holiday in Wales
Explore the beautiful coast of Pembrokeshire from the sea, on a sea kayaking holiday in Wales. Guide your kayak beneath huge cliffs and into quiet caves. Relax on sandy beaches and in secluded coves, bob between towering sea stacks and admire the diverse scenery of this coastal National Park, with its waterfalls and natural rock arches.

Within moments of paddling from shore, you can be away from other people and discovering a side to this wild coastline that few see. Kayaking is also a great way to get close to the wildlife living here. Paddle alongside Atlantic grey seals that breed on the islands and coastline, or watch the porpoise and dolphins that inhabit in the deep waters of Cardigan Bay. There are numerous species of sea birds to look out for, too, including kittiwakes, razorbills, choughs, shags and cormorants. On Grassholm Island, there is a colony of gannets. You'll leave only footprints behind you, and return home with great memories, good health and improved kayaking skills.

Each sea kayaking excursion is lead by fully qualified and friendly guides, and each holiday is supported by our team of dedicated hospitality staff, all working to make sure you experience the fun, exploration and adventure you hope for. The base for each course is Wales' only five-star rated eco adventure lodge, an activity centre built with sustainability its priority.

Sea kayaking holidays run from May through to October each year. The autumn and winter months are great for the surf, while in August and September you can see Atlantic grey seals and their pups. April and May are wonderful for wildflower, with bluebells in the woodlands and, from May to July, beautiful colours on the coastal slopes from blooming sea campion and rock samphire, and visiting sea birds such as auks, razorbills and guillemots are nesting nest and fishing off the rocky cliffs and ledges.

To keep these holidays as responsible and low carbon as possible, we encourage guests to travel to Pembrokeshire using public transport, and provide a free transfer between Fishguard train station and the lodge at the start and end of each trip. Transport is by our own minibus, rather than numerous private cars and we keep journeys to a minimum because we use locations nearby on the coast. Sea kayaking itself is obviously low impact and low carbon by its very nature.

We also offer different levels of sea kayaking holiday, to suit a range of abilities:

Family tours - families are welcome to try sea kayaking together. We have separate two day tours for small groups of families with kids aged between 12 and 16 yrs. Tours take place on specific dates and only include two days of sea kayaking. We find two days is great for families and if they want to make their holiday longer there are lots of other activities, such as coasteering, that complement a well-rounded outdoor adventure. We also have double kayaks so parent and child can share the paddling. Our guides are well versed with helping children and adults have the safest and most enjoyable tour possible. All we ask is that you let them give the instructions so you get to listen, relax and have fun as a family.

At sea with the seals – this is an introductory weekend pitched at beginners or anyone who has kayaked before on rivers, lakes or calm sea water. Explore the caves, sheltered bays and harbours of Pembrokeshire, spotting wildlife and sea birds as you paddle. Develop an efficient forward paddling stroke, learn how to turn the kayak and grow your confidence, so you are ready to take your skills further.

Pembrokeshire sea kayak odyssey – this is the same as the at sea with the seals package, but runs during the week, with the chance to extend it into a longer sea kayaking holiday if you wish. Explore the beautiful Pembrokeshire coast, the UK's only coastal national park, and look out for seals, dolphins, porpoises and sea birds as you go. Extend the trip to up to four full days of kayaking, and if the weather is good, there's the option to include a two day expedition with camping for one night. This is suitable for beginners and anyone with just a little experience, and is fully supported by qualified guides who ensure you see and experience the very best of Pembrokeshire coastline.

Rock and roll sea kayaking course – this is perfect for intermediate kayakers who have already been on our beginner's weekend or have had the same kind of kayaking experience elsewhere. Learn to travel safely and efficiently on the sea, keeping up with a group and negotiating moving water, swells and tidal streams, and riding clean green waves. This is the chance to range further along the coast, to rarely visited spots. Learn how to do support strokes and how to tow another kayaker, and if you choose, try Eskimo rolling.




If you would like some help or advice, or just want to discuss your ideas for your next trip, do give us a call.
Check dates, prices & availability
Responsible tourism
Responsible tourism: Sea kayaking holiday in Wales
Sea kayaking is possibly one of the lowest impact methods of exploring the coastline – we have a 'leave no trace' policy on all of our kayak trips and we do not wild camp on the pristine Pembrokeshire beaches of the National Park as this is not sustainable practise.

The low carbon nature of this event continues throughout the entire set up of our organization; your road journeys will be in our minibuses, so its one vehicle instead of many, our journeys are kept to a minimum as we use our wonderful coastal locations close to the lodge. and our adventure lodge utilizes a ground source heat pump for hot water and heating. All of electricity is sourced from green energy suppliers, we aim to provide a very low carbon event!

We are a founder member of the Pembrokeshire Outdoor Charter group, and by following the Pembrokeshire Marine Code we ensure that your kayaking activities do not damage the environment, or disturb the wildlife. Our local kayak guides will explain the concept of the marine code at the start of your trip, and the guidelines will be followed throughout.

We live locally, and will be able to share their extensive knowledge or the flora and fauna of the coastline with you, and will be able to offer you the chance to get a real feel for this beautiful stretch of coastline.
17 Reviews of Sea kayaking holiday in Wales
---
Popular similar holidays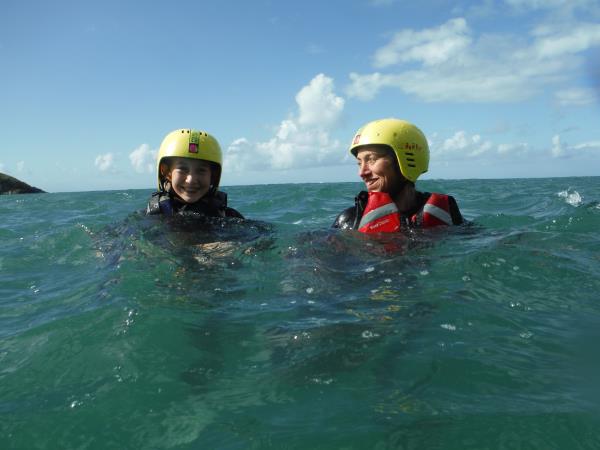 Discovery, fun, exploration adventures Pembrokeshire coast
From £545 6 days excluding flights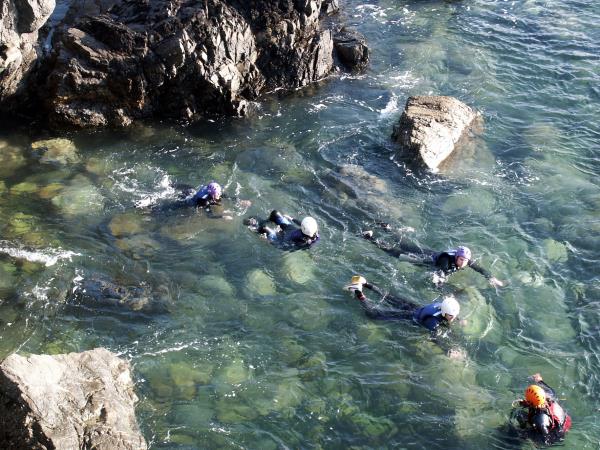 Spend an inspirational activity weekend in Britain's only coastal National Park
From £219 - £229 3 days excluding flights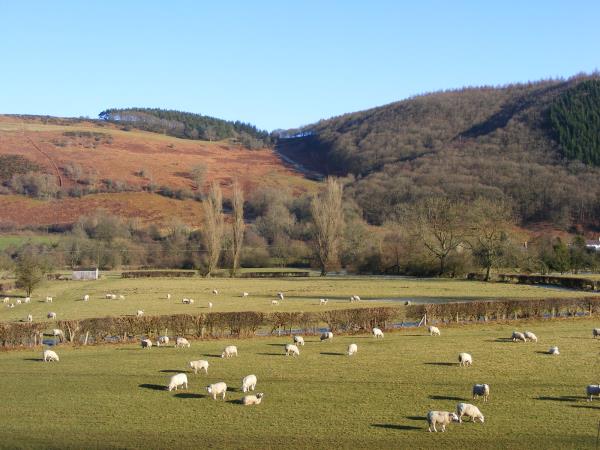 Offa's Dyke, Glyndwr's Way, The Wye Valley Walk
From £525 - £763 8 days excluding flights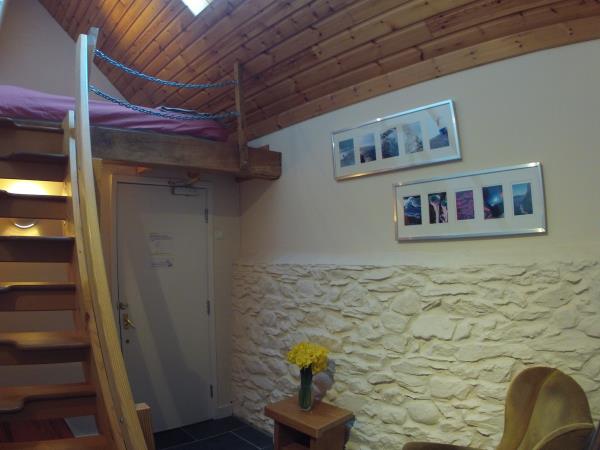 Spectacular walking by day, relax at 5* ecolodge by night
From £395 7 days excluding flights