Best time to visit Angkor Wat

Whether you want to avoid the stifling heat or rainy afternoons, there's always a good time to visit Angkor Wat.

Although the drier, cooler months of November to March are going to be busier, it pays to think flexibly when it comes to the best time to visit Angkor Wat. Early or later starts (5am or 4pm) create a less impeded experience with lunchtimes (midday – 1ish) also providing more peace. June through to October tends to be quieter, although hotter and wetter, with afternoon storms making mornings the best time to explore. Finally, April is Khmer New Year; prepare for crowds, extreme heat and plenty of traditional fun and games.
Things to do in Angkor Wat
Things to do in Angkor Wat...
There are several tried and tested cycle tracks around Angkor, and depending on your length of stay it's worth spending at least three days getting to know the area on two wheels. The obvious independence gifted to cyclists lets you escape tourists and travel at your own pace following circuits that have been designed to encounter all of Angkor's best loved and most important sites.
There can be few more memorable or less crowded opportunities to absorb the enormity of Angkor other than an early morning balloon flight. Rising before dawn to watch the eeriest of shadows stretch across hallowed temple grounds as the sun rises is a sight to behold, and definitely something to add to a honeymoon list or just a fabulous family photo album.
You'd be hard pressed not to take at least one good photo at Angkor Wat but accompanied by a professional travel photographer, this is an experience that's practically guaranteed to have National Geographic battering down your door. Dripping jungle creepers, silhouettes at dusk or reflections in temple waterways, a photography tour in Angkor Wat has about as many possibilities as your eye can hope to appreciate.
Things not to do in Angkor Wat...
Volunteer in an orphanage. Vulnerable children need stability, and a revolving door of unqualified, unchecked, short-term volunteers is definitely not in their best interests. Furthermore, where there's money there's exploitation, and many orphanages have been created by unscrupulous owners with many of the "orphans" being handed over by misguided parents. The number of "orphanages" in Siem Reap (population: 100,000) has risen to 35 – not in line with the number of true orphans, but with the number of tourists. Worse still, research has revealed that conditions may be kept deliberately pitiful to encourage higher donations.
Rush through it all. It really helps to pace yourself at Angkor to avoid getting some kind of temple burn out. Visiting at different times of the day, hiring a bike to get around or reading about a specific site prior to setting off are all good ideas to keep things fresh, and following a knowledgeable guide is definitely the best way to make the most of your time.
Waste water. We could say this about any destination, but Angkor Wat has a very pressing problem with overuse of water. Two million tourists visit Siem Reap every year which takes its toll on the water supply. Increased pumping of groundwater is damaging the temples, and it's up to travellers to act responsibly by opting for accommodation that has an active water policy, and only using water when absolutely necessary.
Elephant rides. The thought of riding an elephant around Bayon temple may seem glamourous at first, but once you have researched what went into "training" that elephant you may feel differently. Riding elephants damages their spines – and the animals have been beaten or prodded into submission so that they allow riders on their backs. Read more in our Elephant Trekking guide.
Our top Angkor Wat Holiday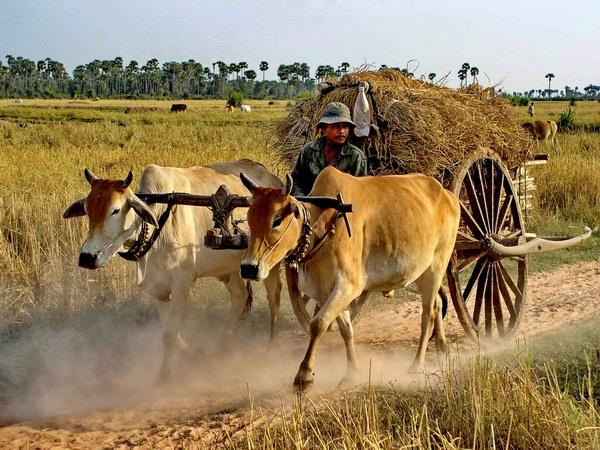 Off the beaten track Cambodia - rare temples, fishing ports
From
£2150

to

£2350
14 days
inc UK flights
Small group travel:
2018: 20 Oct, 17 Nov, 27 Dec
2019: 26 Jan, 23 Feb, 13 Apr, 1 Jun, 27 Jul, 19 Oct, 23 Nov, 28 Dec
Hello. If you'd like to chat about Angkor Wat or need help finding a holiday to suit you we're very happy to help. Rosy & team.
Time for temples
Ellena Johnstone, from our supplier Insider Journeys, shares her specialist knowledge on Angkor Wat:
"First time visitors rarely realise how extensive the temple complex is; take comfortable shoes, plenty of water and don't try to pack too much into one day! With 2-3 days, you will have the opportunity to explore lesser-known temples, such as the atmospheric Beng Mealea, enveloped in snaking vines, or Banteay Srei with its unusual pink sandstone carvings. Also, make sure you climb Bakheng Hill to watch the sunset over the temple complex – it's a mesmerising view, and well worth the climb!"
Avoiding the crowds
Mark Ord, Southeast Asia specialist for our supplier All Points East, shares his experience of Angkor Wat:
"Frankly if you've only got one day then the best thing is to change your flight; call in sick, resign - any means available to add at least another day. Most guides and guidebooks advise doing Bayon in the morning, Angkor Wat in the afternoon and Phnom Bakheng for sunset. Therefore do the opposite and swap the standing room only sunset at Bakheng for perhaps Sra Srang. If the central area of a particular temple looks too crowded then walk around the outside. You don't need to go far to avoid the crowds. This isn't a beach holiday so the occasional shower shouldn't be a disadvantage – it'll cool you down and there's plenty of cafes to shelter in for 20 minutes so I'd strongly advise visiting in low season months of say May, June, July and September."
Away from the Wats
Ellena Johnstone, from our supplier Insider Journeys:

"Siem Reap's night markets are also well worth a visit, and an ideal place to pick up souvenirs and sample Cambodian street food. And if you need a break from temple-touring, take a boat trip on the remarkable Tonle Sap Lake, taking in remote floating villages and fishing communities."
At Responsible Travel, we think the best people to advise our travellers are often... other travellers. They always return from our tours with packing tips, weather reports, ideas about what to do - and opinions about what not to.

We have selected some of the most useful Angkor Wat travel tips that our guests have provided over the years to help you make the very most of your holiday - and the space inside your suitcase.

Make the effort to spend time with the local people and to visit places where they are helping the local community. It is an incredible country.

We took along small US bills so we could tip the guides, tour drivers, tuk-tuk drivers, and hotel staff every day. – Lai Loni Ketterman

Do have a massage after a hard day round the temples – recommend the four hands body massage. Try the Fish Amok – white fish cooked with lemon grass in a coconut milk and mountain greens. A local guide is essential when visiting Angkor Wat - otherwise you're just looking at ruins and not fully understand the fascinating history of the place.. – Brian Eaton

Be prepared for lots of children begging for money or trying to sell you things – and being very persistent. Learn to say "no thank you" in Cambodian along with other common phrases. – Pamela Roller

Take plenty of mosquito repellent and read a book on the country before travelling. Don't be afraid to go just because you're slightly older, as a 59 year old I was very much "part of the crowd". – Alan Macdonald

Try the Fish Amok – white fish cooked with lemon grass in a coconut milk and mountain greens...

Give street children usable items such as shampoo, soap, toothbrushes, etc. – Andrea Quayle

If you are visiting the temples of Angkor Wat then wear very strong shoes. The sandstone is very hard on the feet and I felt like I'd done a very energetic step exercise class each day. – Lynne Falconer

Take tons of pictures but be polite about it and ask permission. Every time I bought something, I asked if I could take the seller's picture and they always agreed. It made my purchase memorable. – Virgnia da Costa

We were not at all sure about doing a small group tour, but we had underestimated the impact of travelling with a guide with a plan. We absolutely packed in the experience and really felt we had seen Cambodia in all its aspects by the time we left. IF you don't have as much time, this is a great way to learn lots. – Anna Bradley

Make sure you can cope with the heat. You need to be reasonably fit to walk around the temples in 34 degree heat. Take a torch for the power cuts. – Caroline Proud
Photo credits:
[Page banner:
dia_n
]
Convert currencies