Belize is a country with a conundrum. Over a million people travel to peruse its Caribbean coastline of coral cays and castaway islands each year, but the delicate ecosystem that they come to see is just that: delicate, and increasingly threatened by big beach resorts and cruise ship congestion. We know, though, that tourism done well can help protect and preserve. And volunteering in Belize is about as responsible a holiday as you can get.

Irresponsible tourism has polluted coral reefs and felled rainforests for hotels. Volunteering in Belize, however, proves that tourism can improve lives – including your own.

There's a whole range of wildlife wonders – and wildlife crises – for you to tackle. The Belize Barrier Reef is the second biggest barrier reef in world, but its ecosystem is under attack from a lionfish invasion. The rainforests hide away jaguars and manatees, but pesticides and motorised riverboats disturb the waterways they depend on. This is where volunteering holidays to Belize step in, matching you up with expert-led conservation projects that could use your skills, time or both. Read on to investigate the whats, whys and hows of volunteering holidays in Belize.
What does volunteering in Belize entail?
Volunteering holidays to Belize are hugely varied. You could do data entry for non-profit organisations that need all the help they can get; bolt a five-day dive project onto a longer Central American adventure; or sign up to a three-month internship. Whichever you choose, you'll work on projects that really need you – often locally run, small operations. Many have contacts at government level, so you'll get to see a side of Belize you'd never glimpse while sightseeing.

It doesn't matter if you're a rookie diver or decorated with PADIs. This could be your chance to be submerged in uncrowded dive sites for a great cause

Most volunteering trips are completely flexible. You could go for a basic long weekend of diving surveys, or stay for a month and cram in as many PADI conservation courses as you can – and then spend another month applying your newfound skills. Groups usually come in at around five to ten volunteers and max out at 20.
It's not all work and no play, though. Even three dives a day leaves time for a game of beach volleyball or sea kayaking the Gulf of Honduras. And if you're working full time on an internship, you'll have weekends for zip lining through rainforests, noodling around caves and waterfalls, or just kicking back with a book and a mug of home-grown Belizean coffee in town.
What's included?
Volunteering holidays make things easy on you by rolling everything apart from flights into one package. Guides, PADI course bookings, accommodation, most transportation and meals are usually sorted for you. Dive courses are often extra, to give you the chance to pick and choose courses that suit you.

Accommodation-wise, you might stay on an island near the Belize Barrier Reef or in an eco cabin deep in the Maya Mountains, where howler monkeys are your alarm call and you finish the day under a crystal ball of stars. Basically, you go wherever the wildlife needs you. Bring books, don't rely on Wi-Fi and expect comfy but basic sleeping quarters. If you do fancy starting and ending in a cushier spot, go for a tailor made holiday; the tour operator will bookend your volunteering with a few days at a hotel of your choice.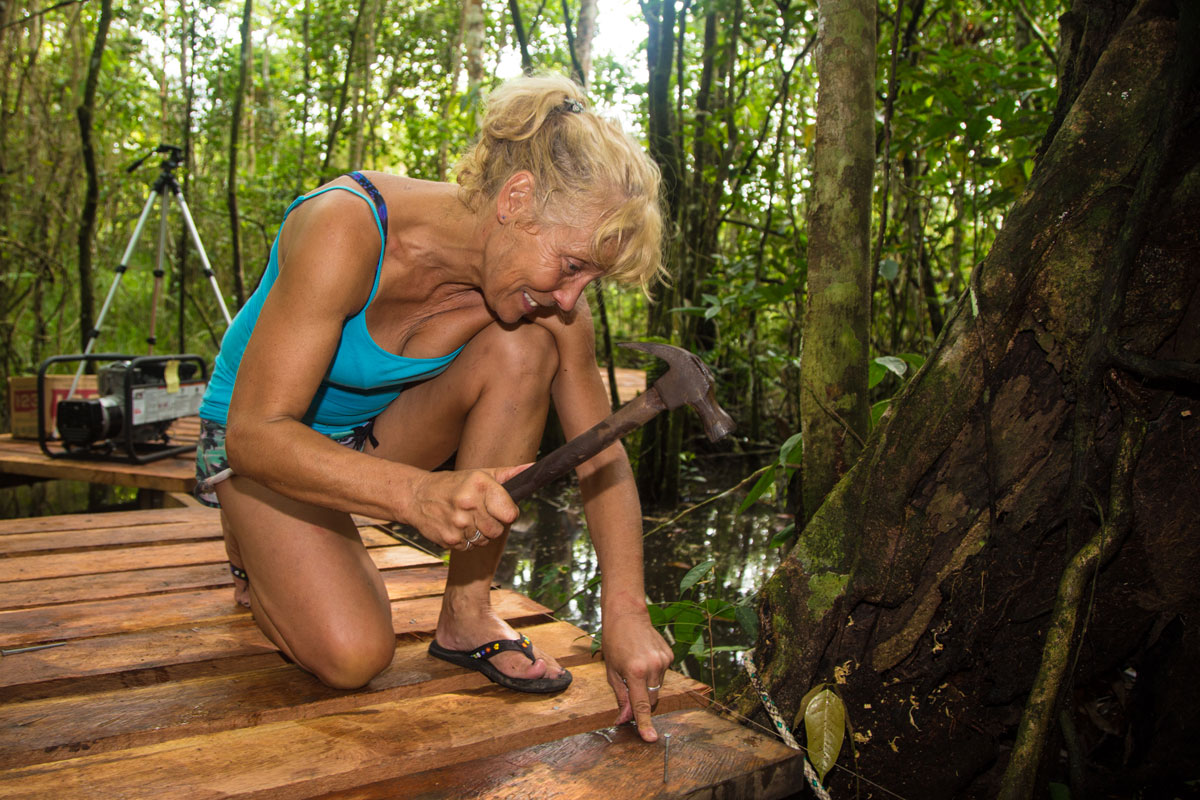 Do I need experience?
Depending on which volunteering holiday you choose, you can go in with zero experience, or brandishing an MSc in Marine Biology. As a general rule, Belize volunteering holidays don't need you to be Sir David Attenborough. They'll give you training on underwater surveys and the methodology they use on that particular trip. Some diving projects offer you a PADI refresher course or add-ons like an Advanced Open Water Diver certification or Invasive Lionfish Tracker course. Other trips are suitable for families with children as young as 10.
Our top trip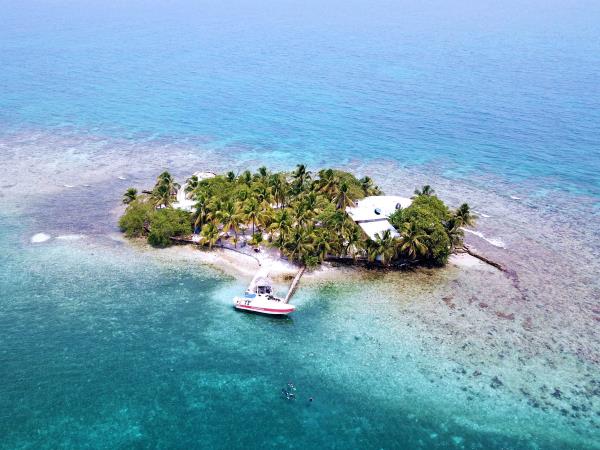 Help us protect coral reefs and marine ecosystems!
From
US $995
5 days
ex flights
Tailor made:
Departures on weekends but transfers can be made on other days at an extra cost
If you'd like to chat about Belize volunteering or need help finding a holiday to suit you we're very happy to help.

What jobs will I do?
Tasks vary from holiday to holiday, but you might…
Survey and monitor commercial fish species Build rainforest boardwalks Test water quality Assist with community outreach projects Identify sea turtles Survey reef health for long-term global studies Remove invasive lionfish Teach local children at summer camps Monitor whale sharks Clean up beaches Gain specialist diving knowledge Help with admin
Any time you fancy… mostly. Like much of the Caribbean, temperatures in Belize hover around 25°C and 32°C year-round. It's the rain you might want to keep an eye on. This tropical outpost goes from bone-dry in
March
to potentially heavy rains between
June and November
– also hurricane season on the coast. But don't worry too much. If it's too tempestuous to dive, you can attack the admin pile or learn how to cook lionfish.
Read more
about the best time to go to Belize.
More Belize volunteering articles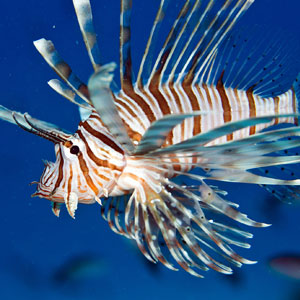 Find out how killing lionfish can help protect the fragile reef system.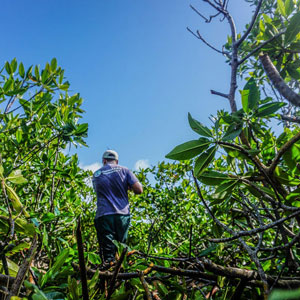 Volunteering is your chance to help preserve some of the last first-growth rainforests.